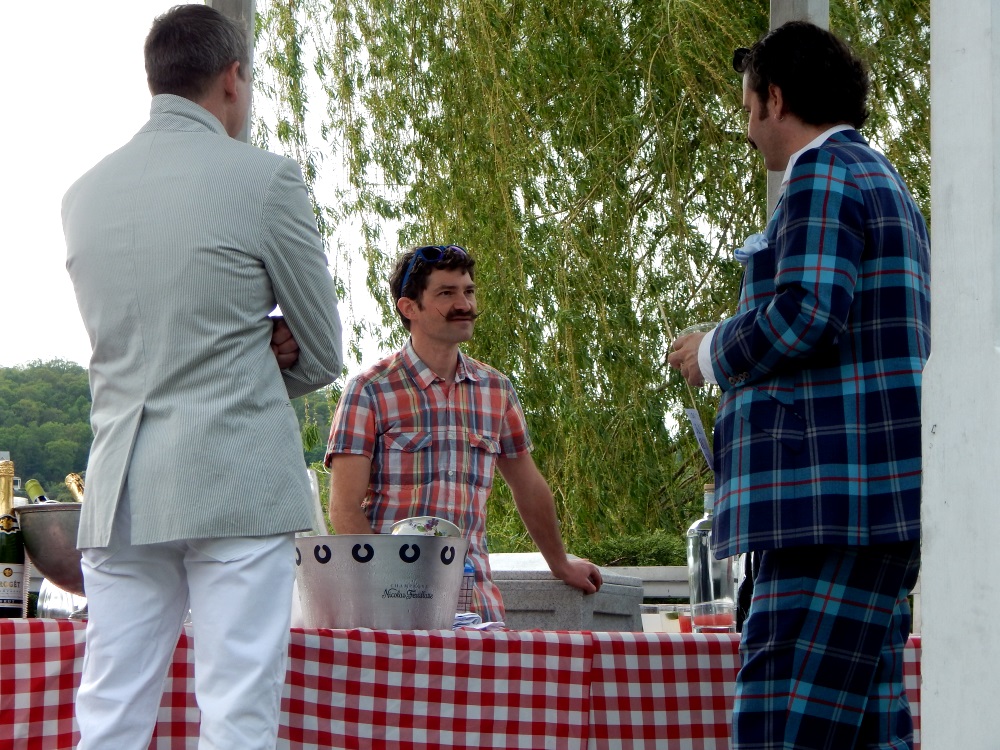 Cocktails on the River
So many invites this Saturday night, luckily they were spread out so we could enjoy them all.
The first was Riverside Art Auction at Garrison Art Center, where the devotees of the center turned out in numbers, young and old all walks of life, all lovers of art. As were those at the Manitoga event, to celebrate the opening of the 2015 Artist in Residence works of Stephen Talasnik. And then another gathering of art lovers at The Pantry Cold Spring for an evening of  music by Tall Country. Three very different events with one common denominator, a love of the Hudson Valley and art.
At 4:00 we started at the Garrison Art Center where the annual Riverside Art Auction had begun. Cocktails by the river, beautiful work available for purchase, we would have liked to stayed for the evening dinner, French Grill Sunset Picnic  by Chef Pascal Graff of Le Bouchon in Cold Spring, NY.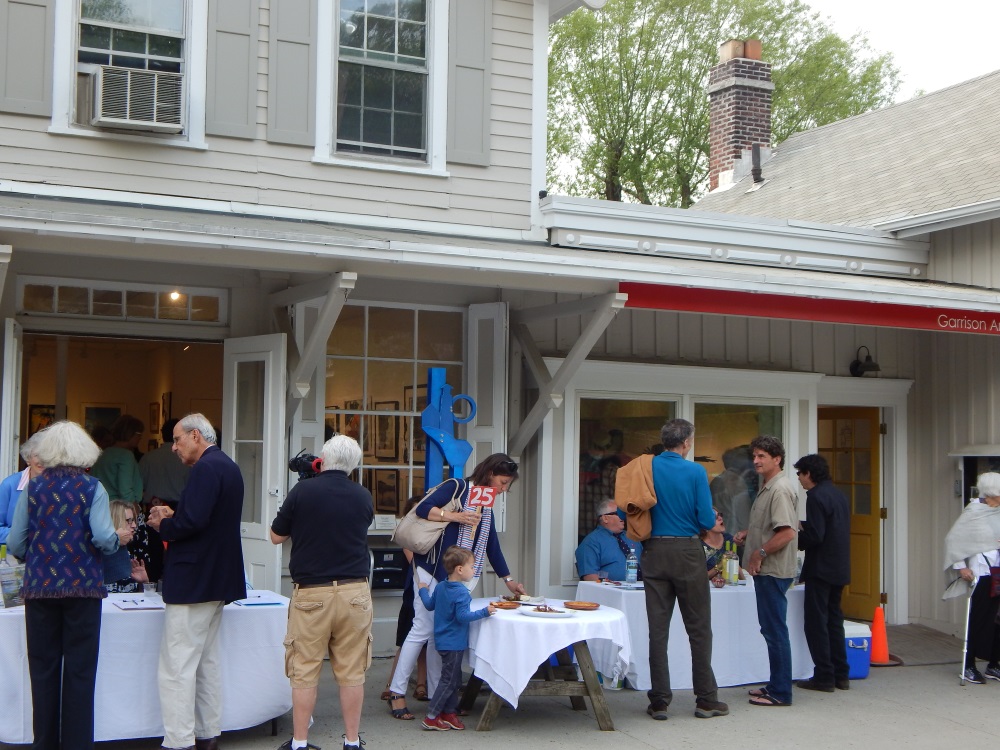 Get Your Bidding Paddle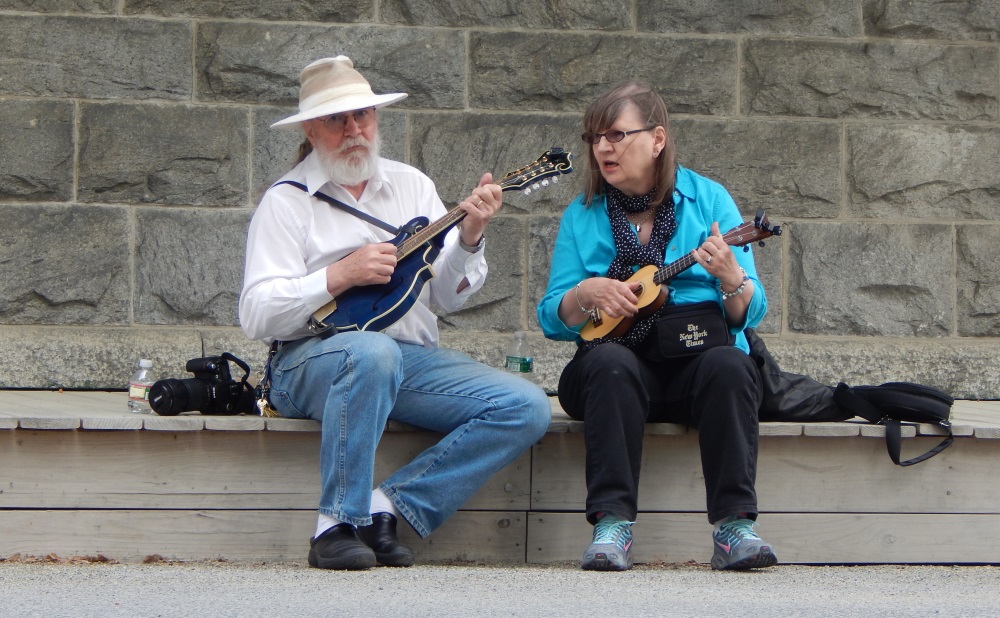 Local Musicians, Oh the Stories they Can Tell
Next party was at Manitoga, where our friend Chris is on the board, a wonderful event celebrating the opening of the  2015 Artist in Residence works of Stephen Talasnik.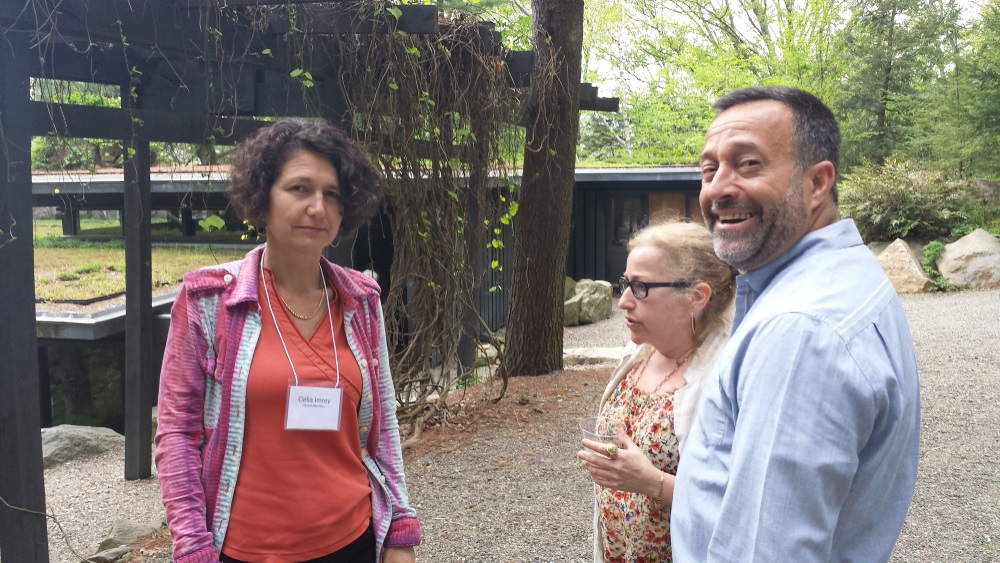 Diana with Chris and new friend architect Celia Imrey who designed our favorite NY museum The Rubin  Museum of Himalayan Art.
Stephen Talasnik's Sanctuary: A temporary installation of aquatic architecture a view from the house,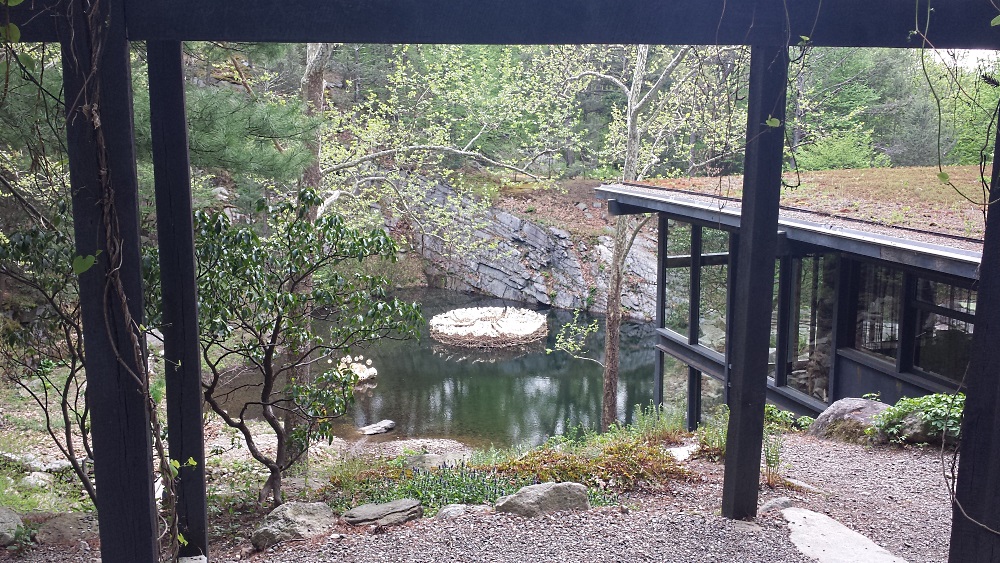 We will be publishing a full article on the installation this week.
Wonderful food, from Quinn in Beacon that, in its new incarnation, is now serving  Japanese Comfort Food on the menu. And there's Allison Cross attending to every detail, always on the move. A bright light of inspiration.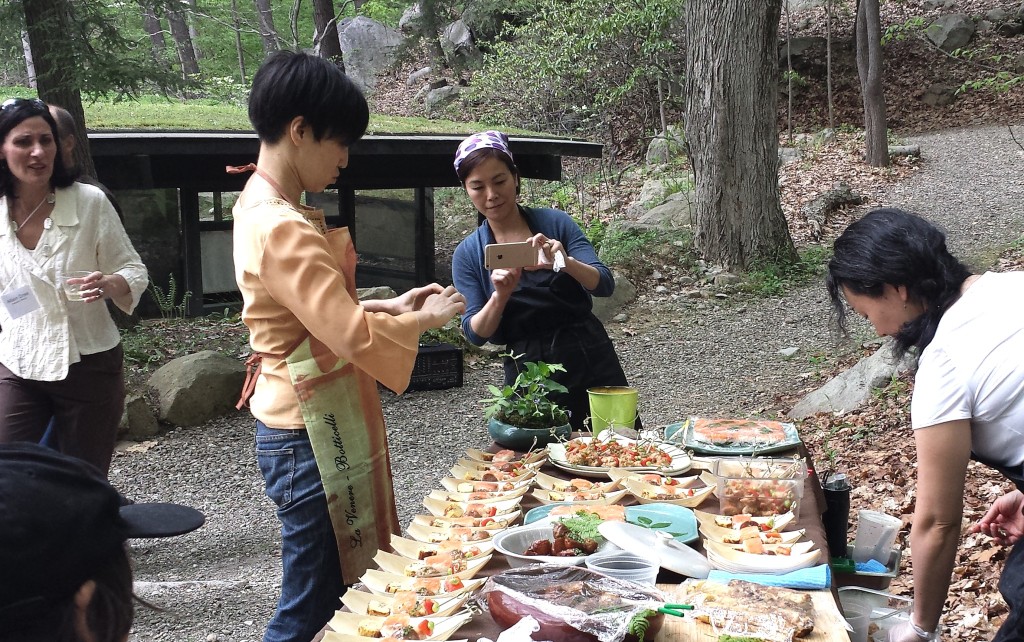 Visitors explore the grounds.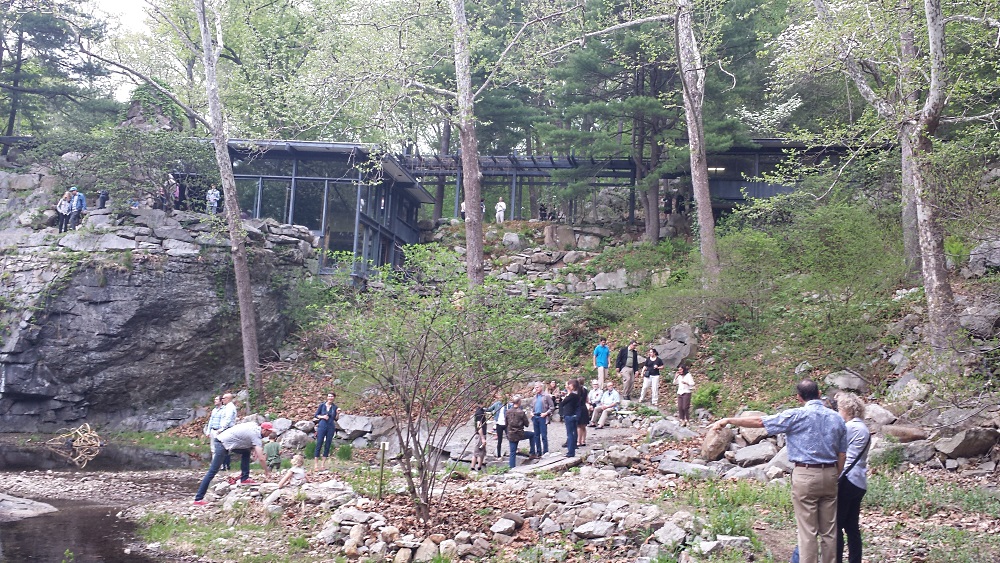 Our next stop was to The Pantry in Cold Spring and Marbled Meat Shop for music by Tall Country and great food, by Marbled, and beer, by Mill House.
Fine music by Tall County.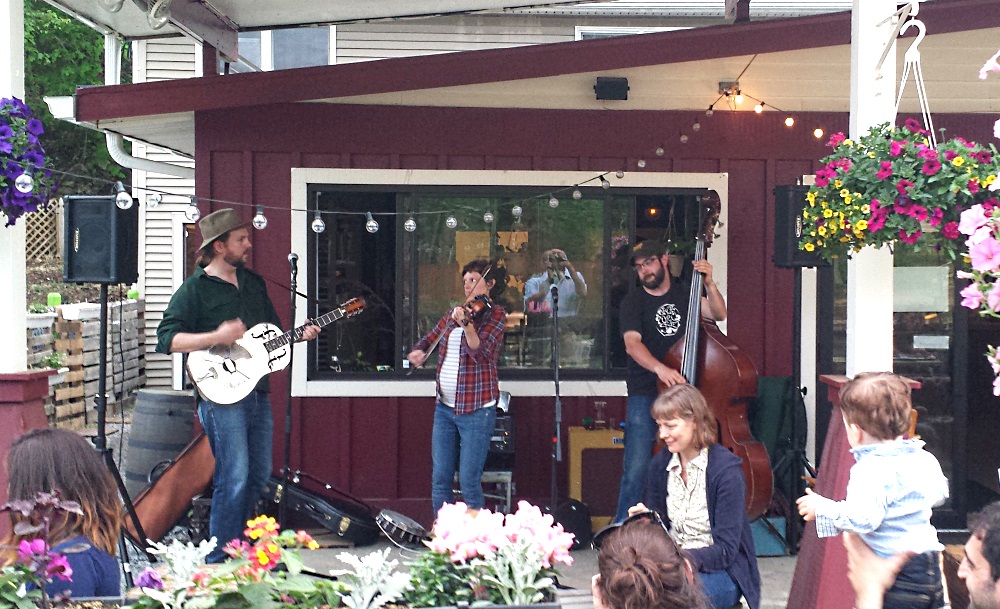 Brewmasters, Jamie Bishop and Larry Stock,  of Mill House Brewing enjoy some serious grub, from Marbled Meat Shop.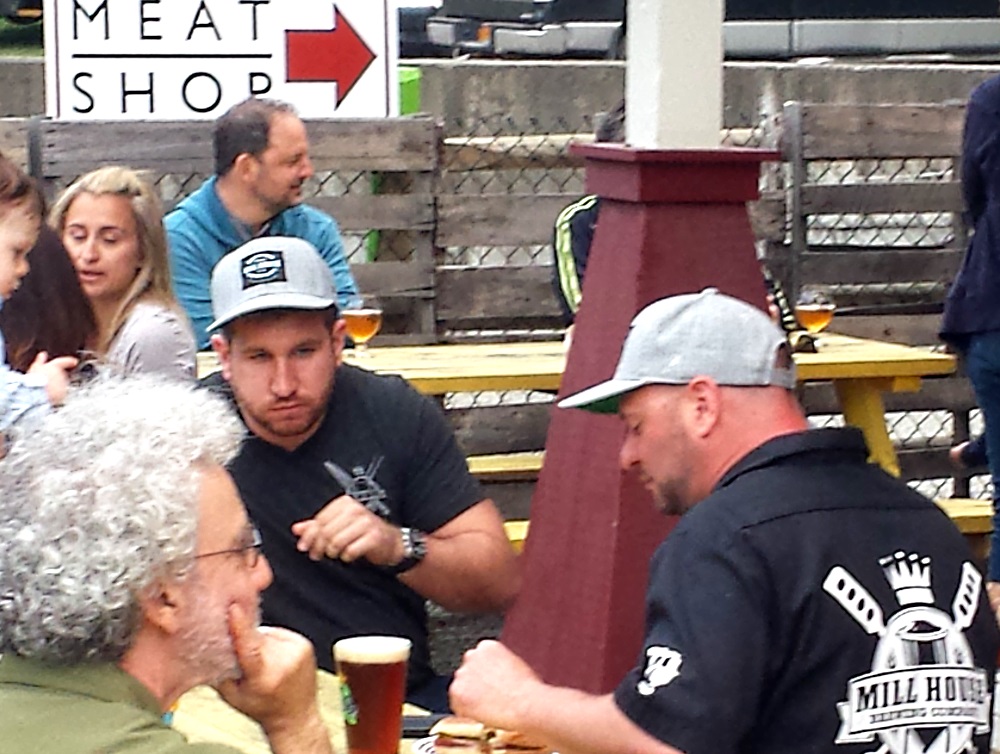 Chilling with friends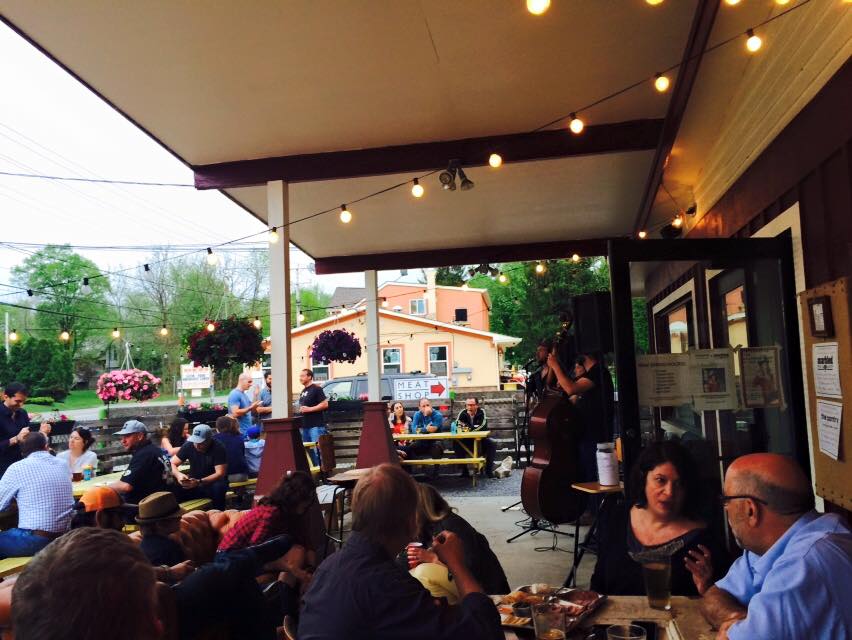 What an evening of fun and culture.
23 Garrisons Landing, Garrison, NY 10524 845-424-3960
Manitoga The Russel Wright Design Center
584 NY-9D, Garrison, NY 10524 845-424-3812
3091 U.S. 9, Cold Spring, NY 10516 845-265-2840
3091 Rt 9 Cold Spring, NY 845-265-2830
289 Mill Street Poughkeepsie, NY  845-485-2739
Places to Go, Things to Do • Dining Shopping
Beer Wine Cocktails • About the Authors