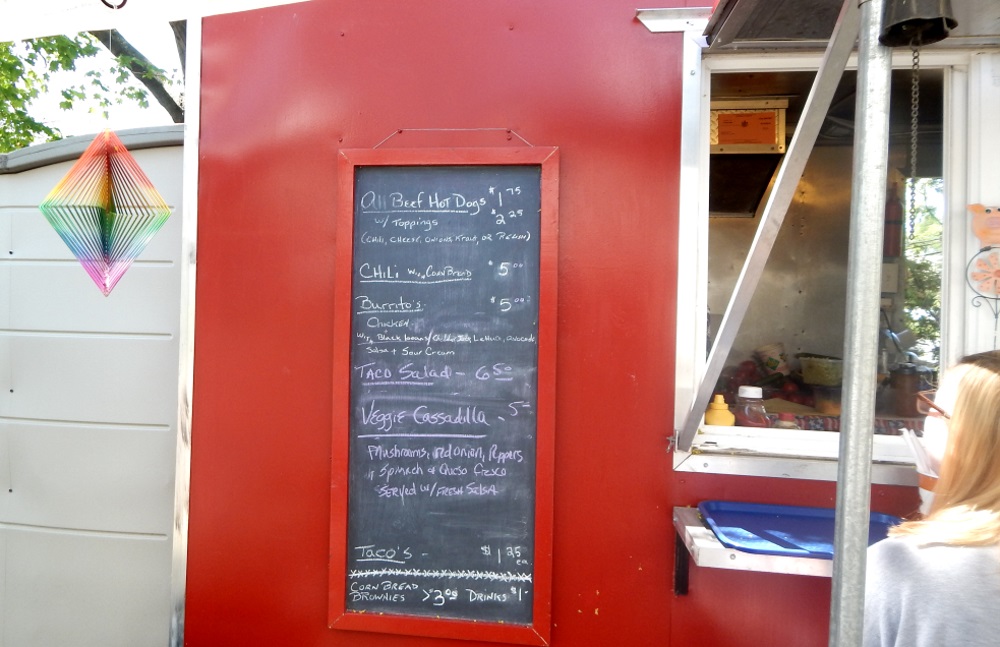 I spotted this cute little food truck while shopping at the fabulous Willow Ridge Nursery a week ago. It looked so inviting I just had to give it a try. Stopped by for lunch, tried three tasty dishes and was quite happy.
Cathy, who runs her lunch place 7 days a week, also a farmers market come July, makes a special effort to serve a fresh seasonal menu of good homemade foods. There are delicious fresh salads, tangy chili, Mexican delights, a really good hot dog, the most heavenly corn bread you will ever eat and more. The blackboard menus change daily, but you can count on finding something you'll like.
There is a cool shady tented area with comfortable chairs where you can eat in a relaxed setting. While I was there I saw lots of local folks, office workers, truckers, gardeners, and a group of young women having fun. One of the diners, brought a book to read, that's nice.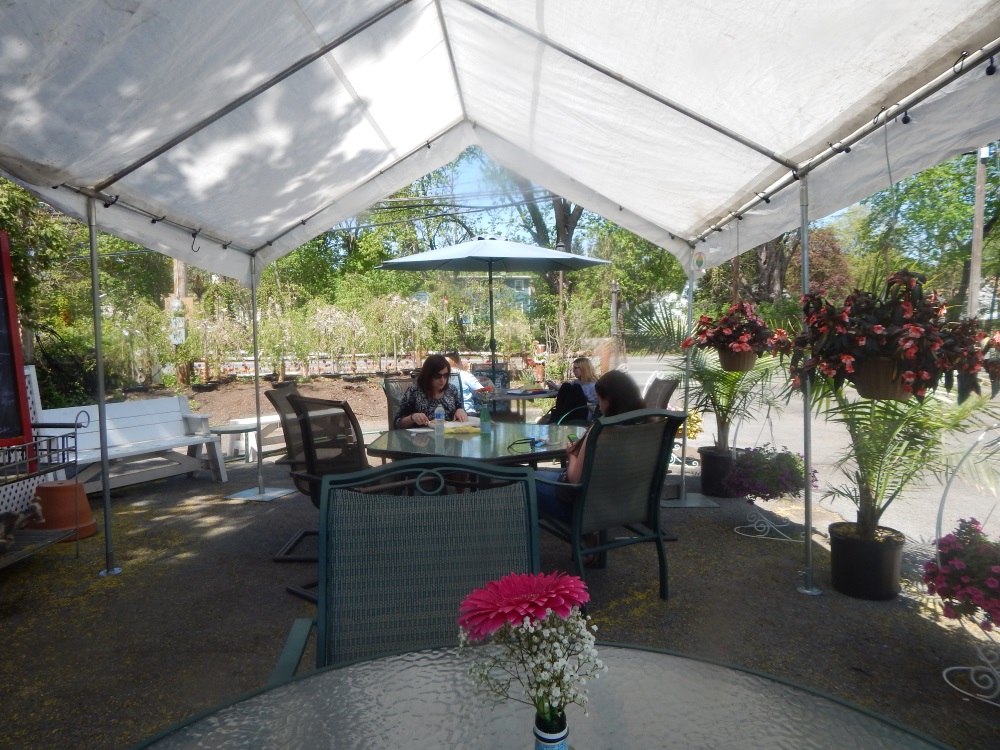 I know in my last restaurant post I promised no more food pictures, but I have to post this photo of the most tasty, moist, fluffy, corny corn bread I have ever tasted. So good alone and with the rich meaty chili I had.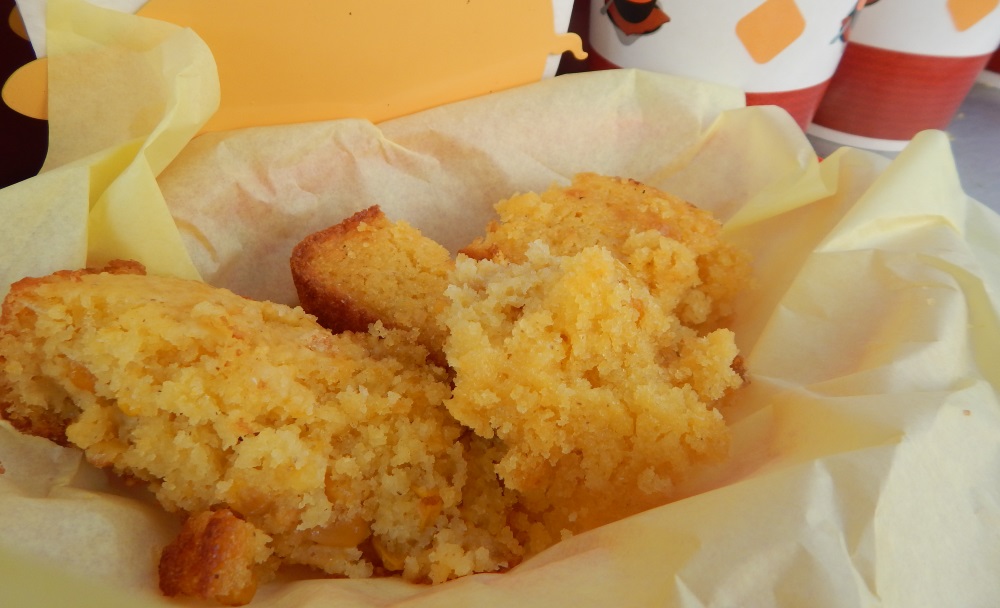 I enjoyed a very good hot dog, which are from a high quality maker, Cathy sees to that! Dogs are available straight or with a number of toppings to choose from. The roll is gently toasted to add to your tasting pleasure.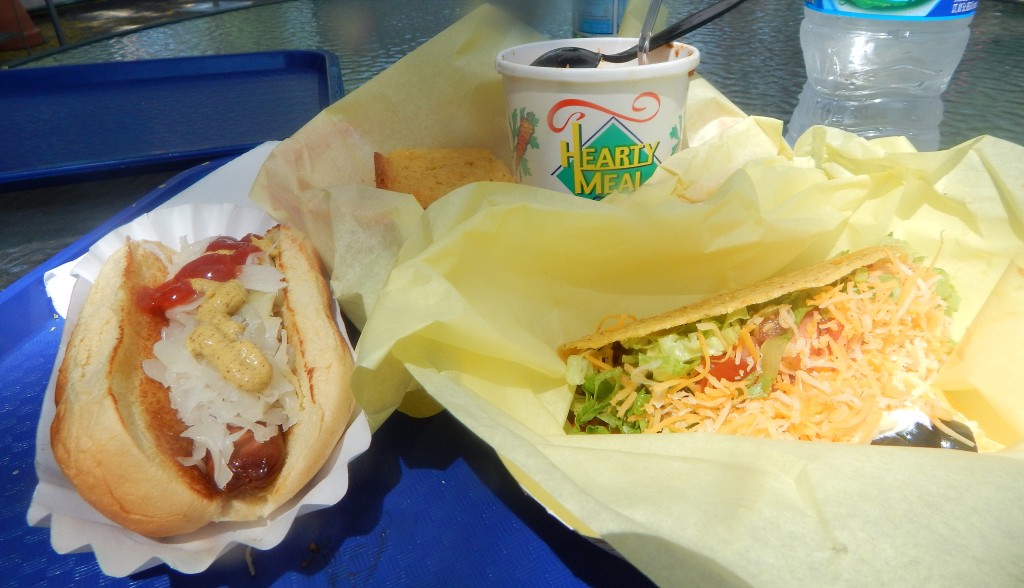 That's my hot dog and taco.  The salads get fancy, but the cooked food is good solid classic American with some Mexican as well. The tastes were fabulous, and most telling was this, I felt great after eating it, no upset stomach like I get from corporate fast food places, not mentioning any names.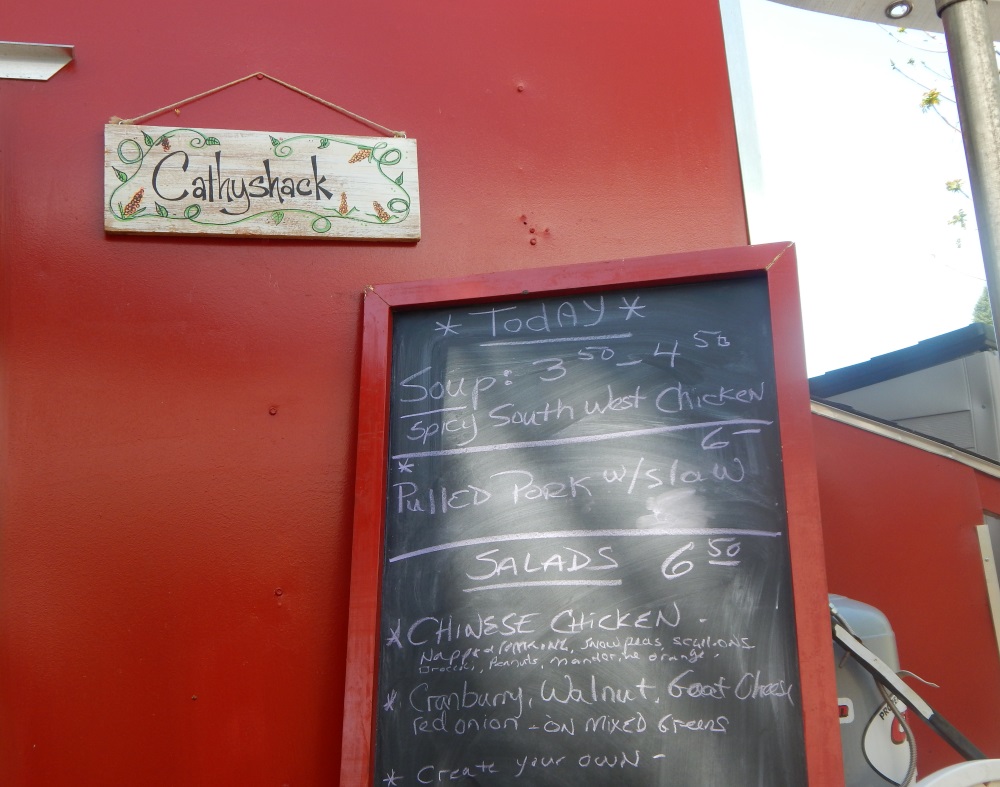 Here is the other menu. Cathy told me she has yet another "behind the counter" menu for her regulars, which has a strong Latin influence, I'll be tasting that next time.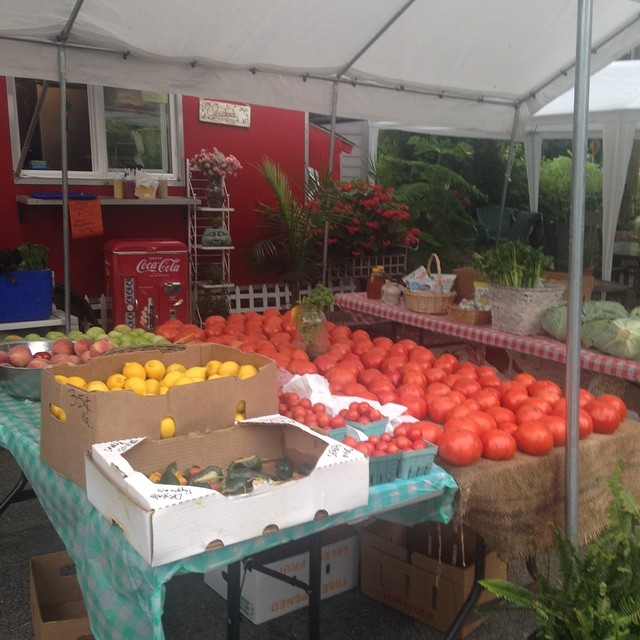 In a couple of months the produce of local farmers will be here.
Cathy is shy and would not let me take her picture. I snuck this one in.   She should be proud, she works so hard to make her place great. I know she is humbly pleased of her great lunch spot "CathyShack."  Cathy's daughter helps out too, she is charming also.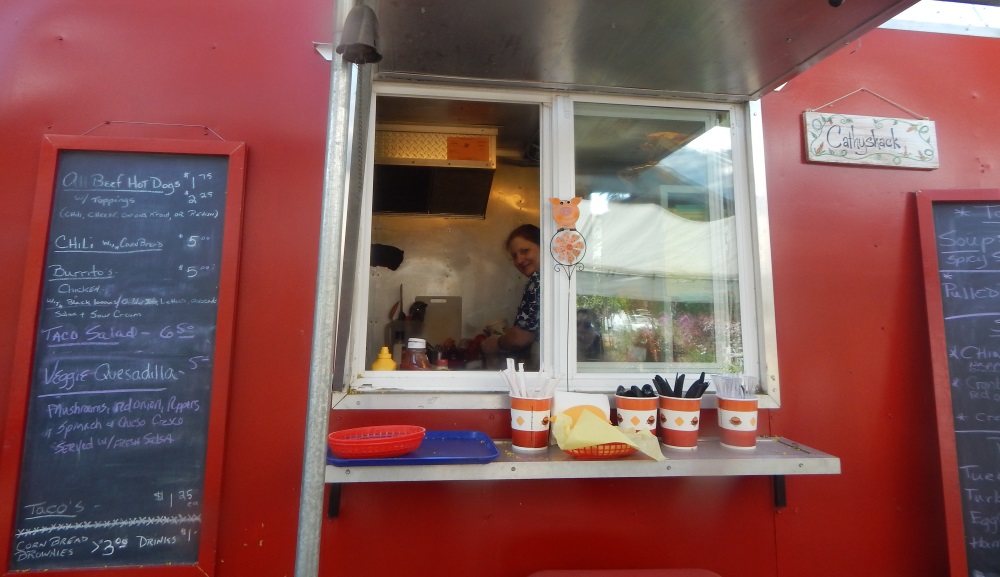 1348 Route 52
Fishkill, New York
Open 11:00-4:00 7 days, longer in farmers market season
(845) 269-8615
Places to Go, Things to Do • Dining Shopping
Beer Wine Cocktails • About the Authors