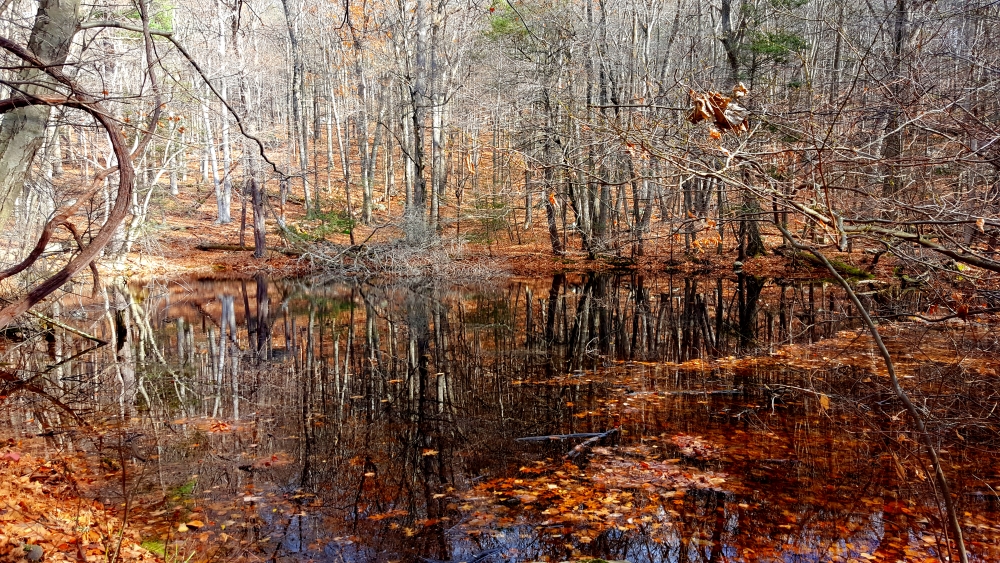 Fallen leaves present a new beauty and longer vistas on the high hills like Sugarloaf in Hudson Highlands State Park. Our 13th of the 22 Philipstown hikes.
A interesting historic area from the entry point off route 9D near Garrison Institute. You'll pass old farms and barns and catch views of the magical Osborne Castle Rock and remnants of ancient stone walls and carriage trails.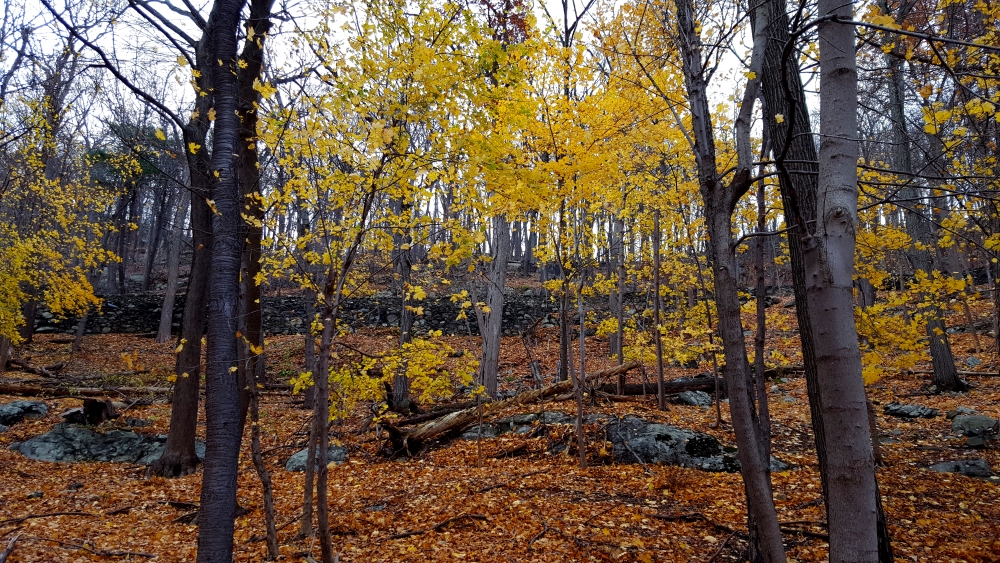 The trail starts easily with long views of farm meadows and hills far beyond, across the river.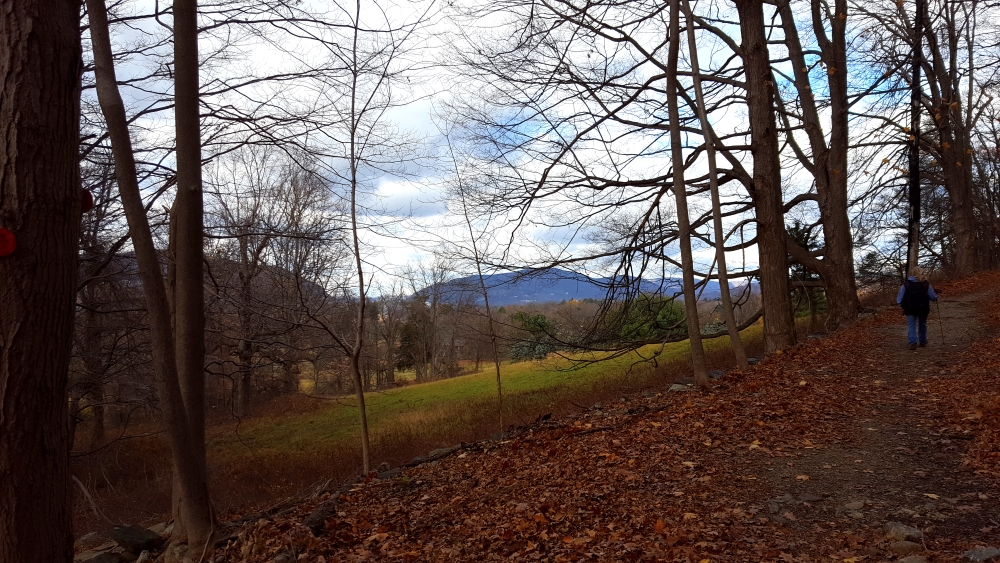 Following the red marked trail you'll come across a pretty restored gazebo with a place to lunch or simply refresh. Please be sure to take out waste.
Keep walking and you come to a beautiful pond held in place by a wall of men's labor.
Further up the trail goes from moderate to somewhat difficult but takes you above Castle Rock and with no leaves a beautiful view.
It was a gray cloudy day so capturing great photos was a little challenging. These have been computer enhanced for beauty.
The red trail intersects with a blue trail that goes over the mountain and down to route 9 by 403.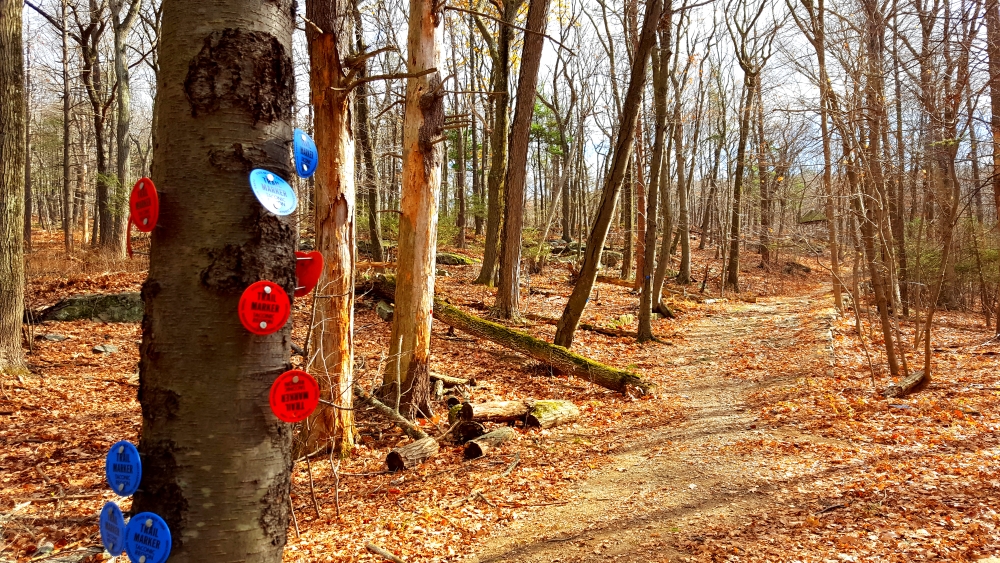 In the distance you can see the gazebo there. We walked that trail last spring, called White Rock Walk I believe.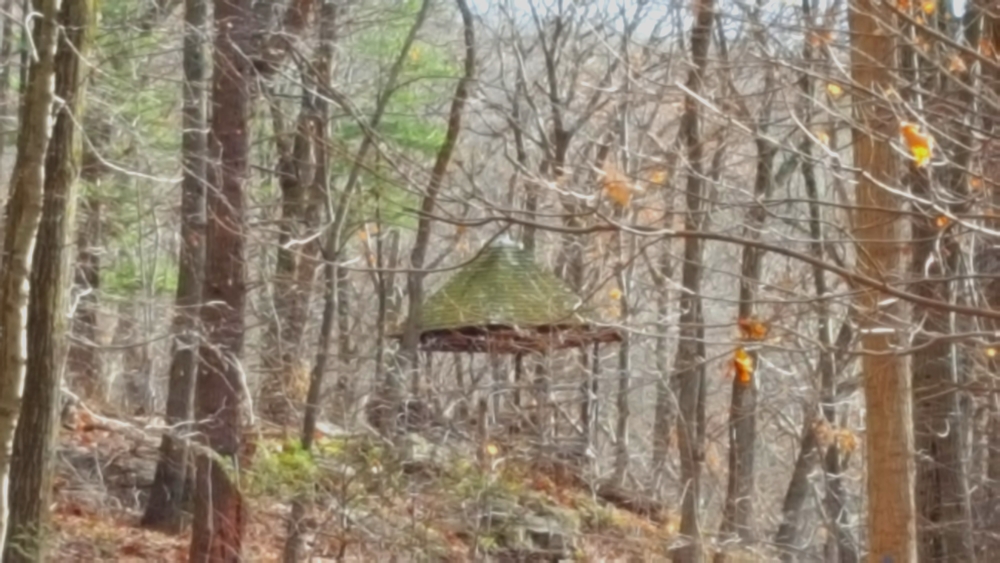 Heading back we passed a stone marker like those you find at the entrance of Arden Point trail.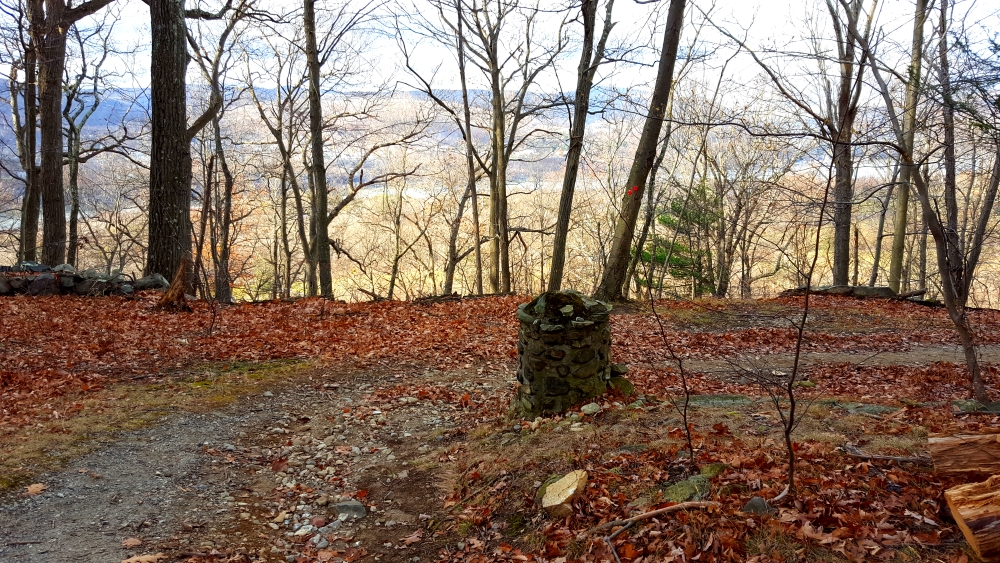 And enjoyed more views.
Places to Go, Things to Do • Dining Shopping
Beer Wine Cocktails • About the Authors