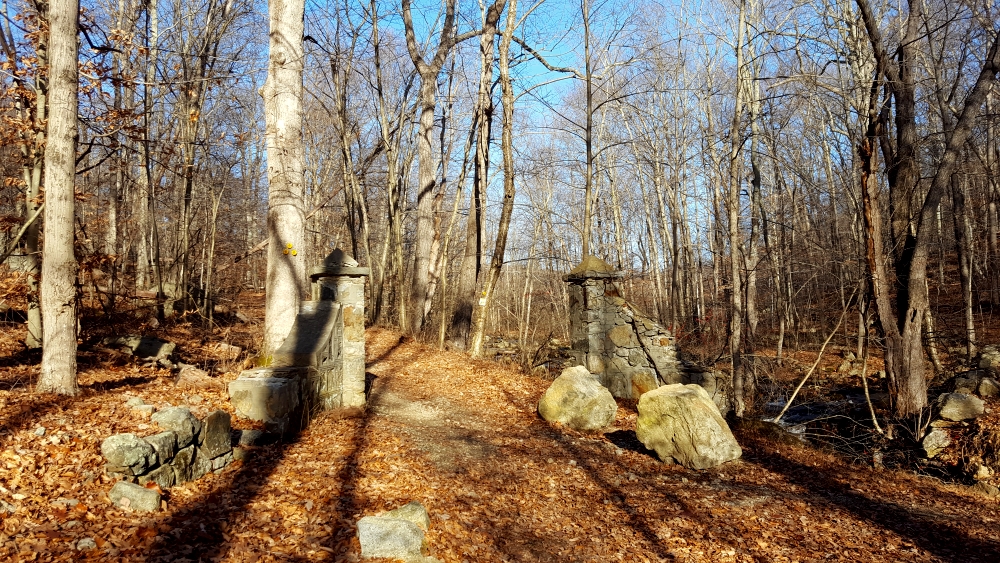 In the 1800s, this land was worked by tireless farmers, miners and timber men. Vestiges of their presence are like ghosts of a bygone error.  The historical traits like these make every one of the 22 Hikes in Philipstown a lesson of the past and add to their natural pleasures. We've now hiked 15 of the 22, each has its own story to tell.
Now part of Clarence Fahnestock State Park the School Mountain Road Trail can be entered from two points the first and best is at Hubbard Lodge, in the Hubbard-Perkins Conservation Area named after Helen Campbell Fahnestock Hubbard, Clarence's sister and Evalina Ball Perkins, the widow of George W. Perkins both noted conservationists who had acquired the land here in the 1900s as the farming and industry here waned.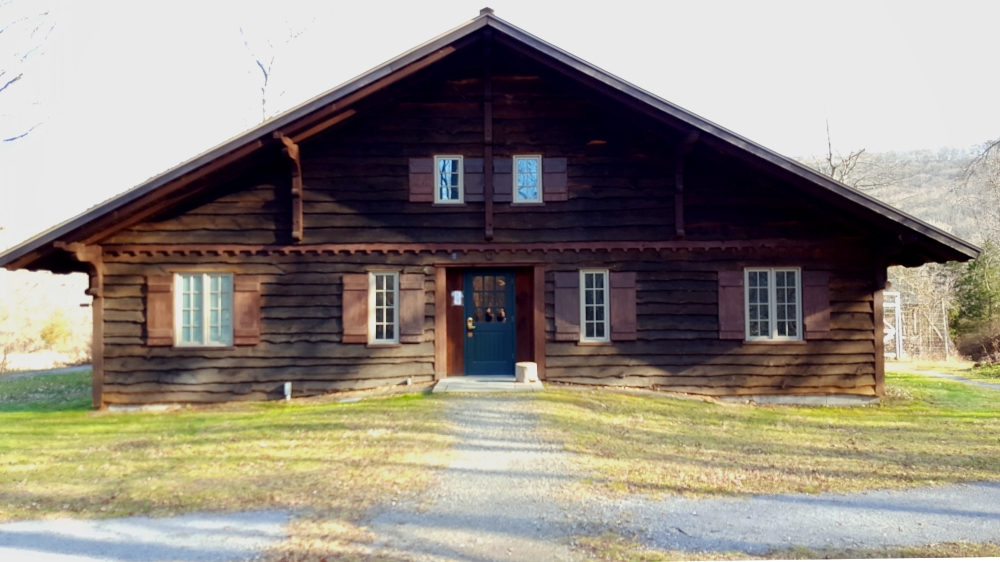 At the lodge there are gardens and educational programs but other than the signs posted there I've not been able to learn much about them. The entry point by car is found on Route 9 just north of route 301.
There are two trails here Round Hill a loop with some nice views and School Mountain Road which we explored twice this winter.
Our first time started at the Hubbard Lodge at the south end the trails here are well marked. After you walk around the house and gardens the trail begins on a flat not so picturesque way that looks like it is maintained by the highway department, you cross over a pond by a bridge of heavy steel slabs.
There are cast concrete pavers that I suppose are to prevent flooding.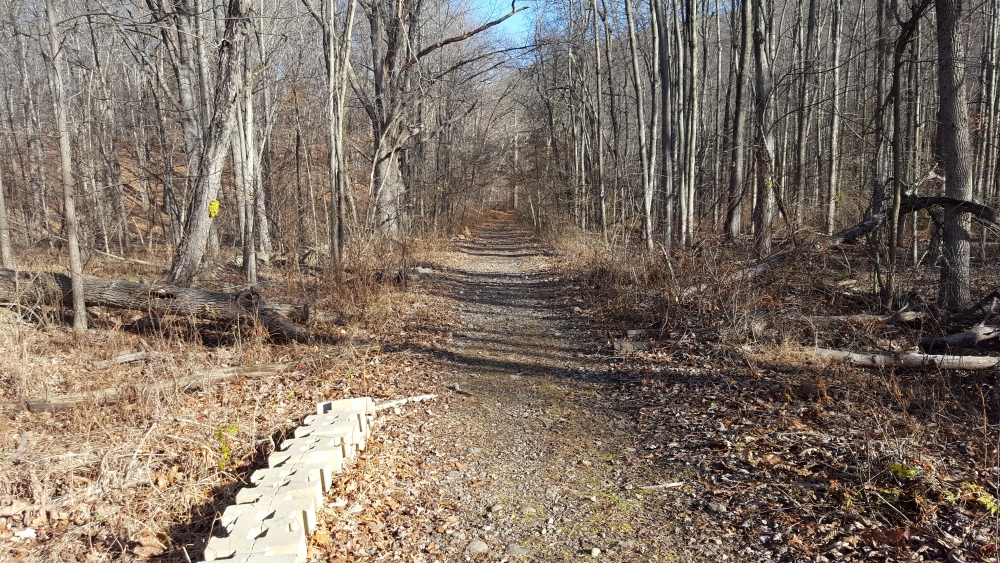 Soon the path enters the dense woods and walls of the former estate, and farms appear.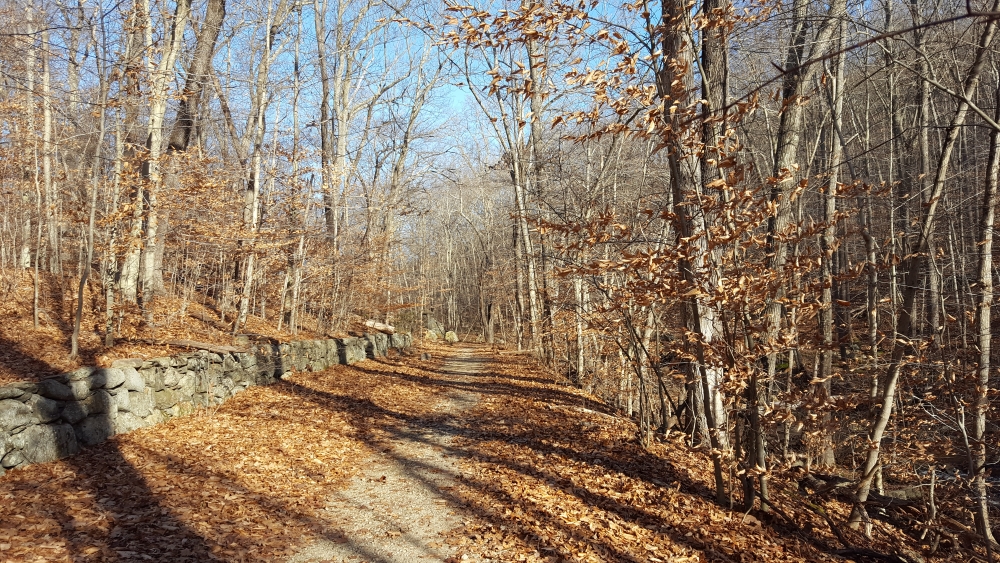 One of the bridges was damaged by a storm, a new sign shows the way of a newer path.
It begins to wind up the hill towards where the old Hubbard Mansion was and prior to that farms and mines.
There is an interesting old structure and then walls that seem to set out property boundaries.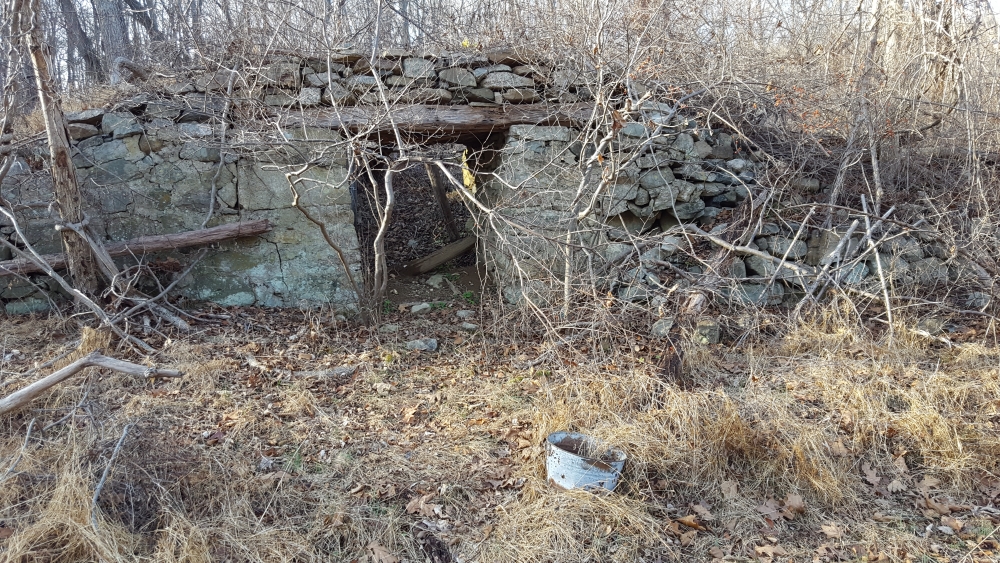 You see stone walls on most every hike, but they are usually long and rambling, marking large properties. These seem to set out small parcels that must have been individual tracts at the time.
On our second hike we were able to find the northern end of the trail on East Mountain Road South, but while there are paths you can see they are not marked other than a single posting.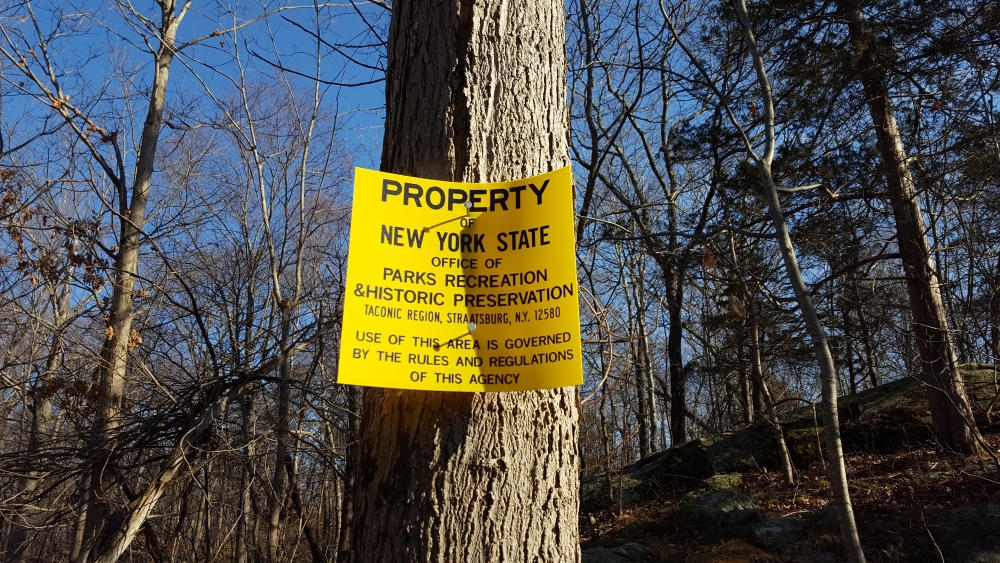 And the occasional cairns left by caring hikers.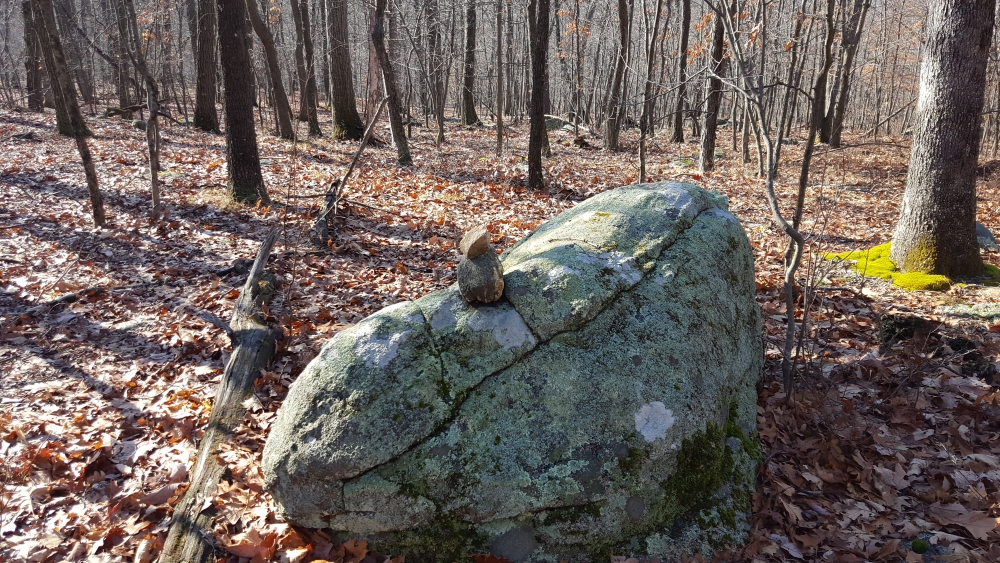 Lots of mossy boulders.
And more walls.
If you try this approach, I'd recommend going early in the day and keep note of your way.
We can't wait to get up here again in the spring.  While the winter is wonderful because you can see more of the woods, the lush green fo spring and summer is magical too.
Read More About This Place
Places to Go, Things to Do • Dining Shopping
Beer Wine Cocktails • About the Authors