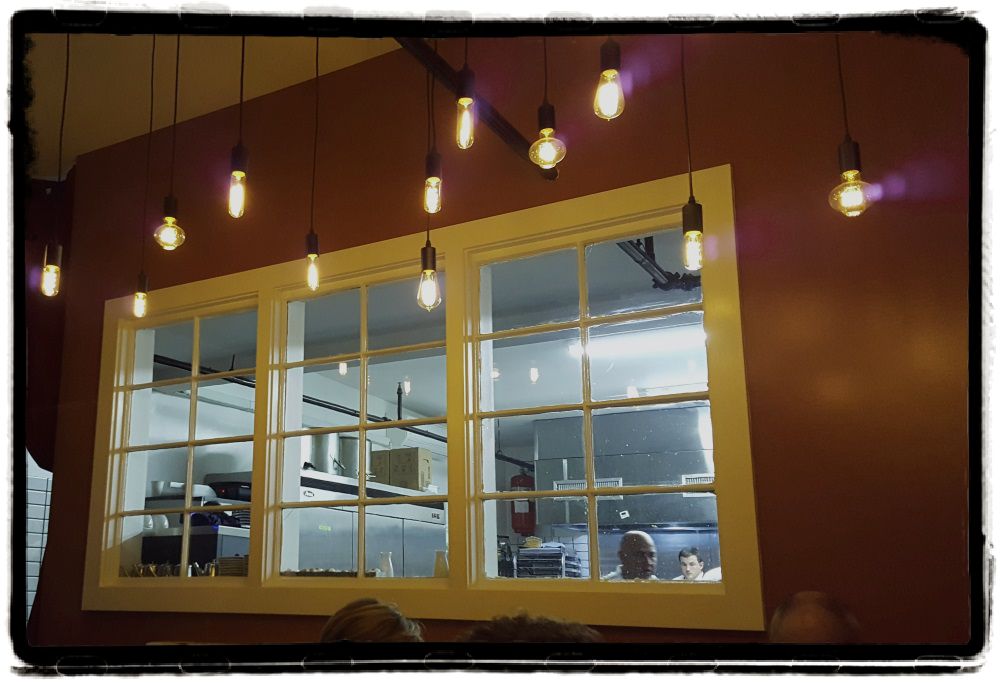 Since we moved to the Hudson Valley almost two years ago we've had many wonderful meals, so many great places to enjoy, yet this dinner, on quiet historic Liberty Street in the up and coming revival city of Newburgh, has been our very best so far.
We had the pleasure of meeting Chef/Owner Michael Kelly who looks too young to be this good, yet the rich flavors and purity of his finespun cuisine comes from years of the often grueling hard work to become a graduate of CIA and gain the incomparable experience he has won under a veritable Who's Who of New York City restaurateurs.
The comfortable welcoming vibe that greets you here also comes from Micheal's passionate Hudson Valley roots, and community spirit.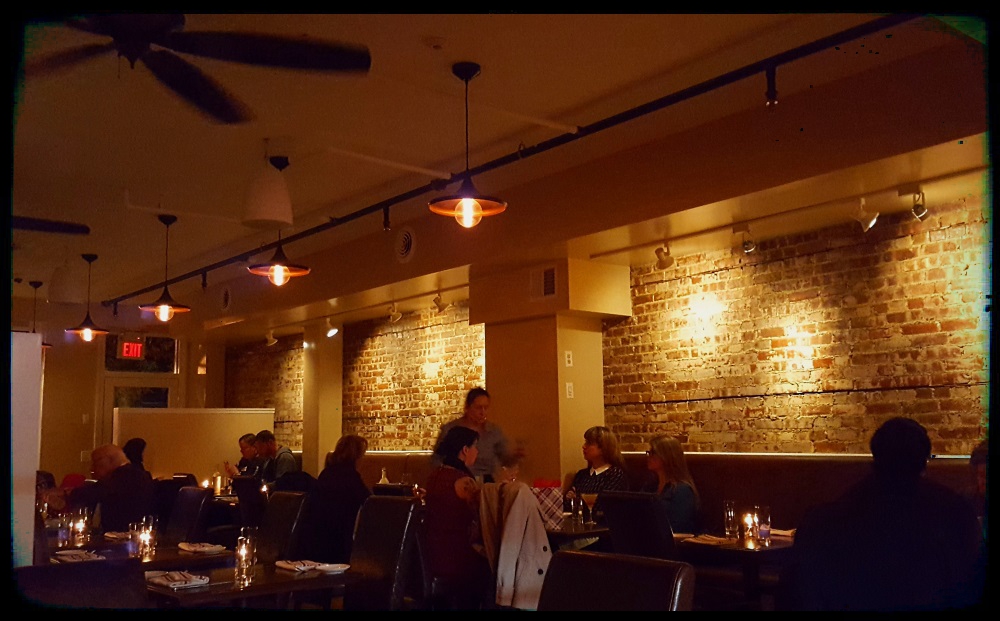 The dining room and bar are nicely separated giving a distinct identity to each. Towards the back is another dining area that has a view of the well appointed and deeply staffed kitchen.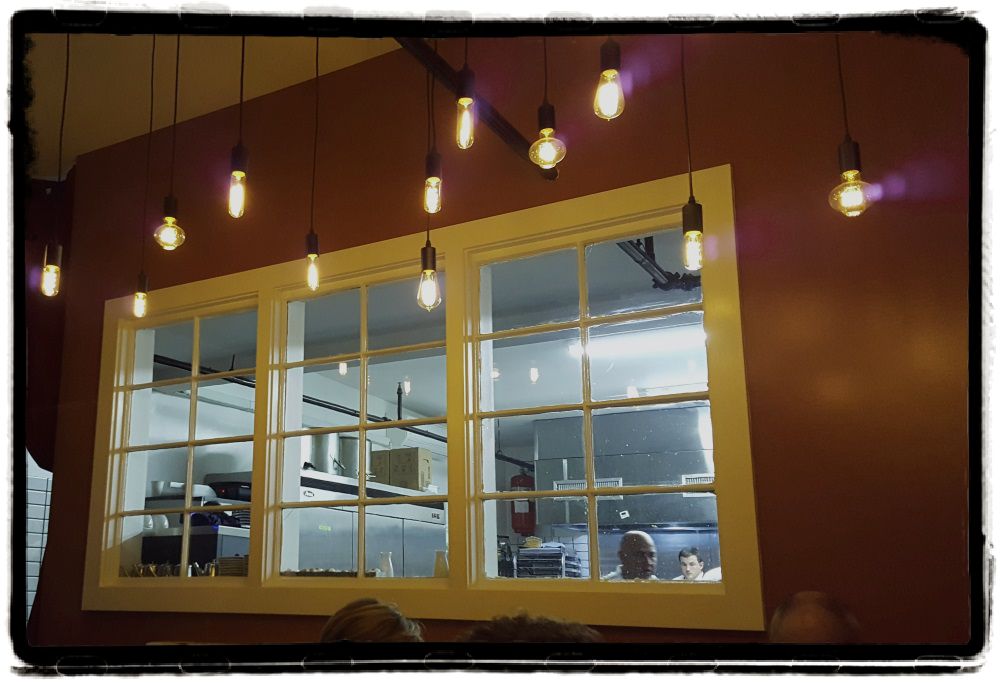 The pleasant to the eyes old world Edison like lighting sadly did not illuminate well for my photos of the food but here you go.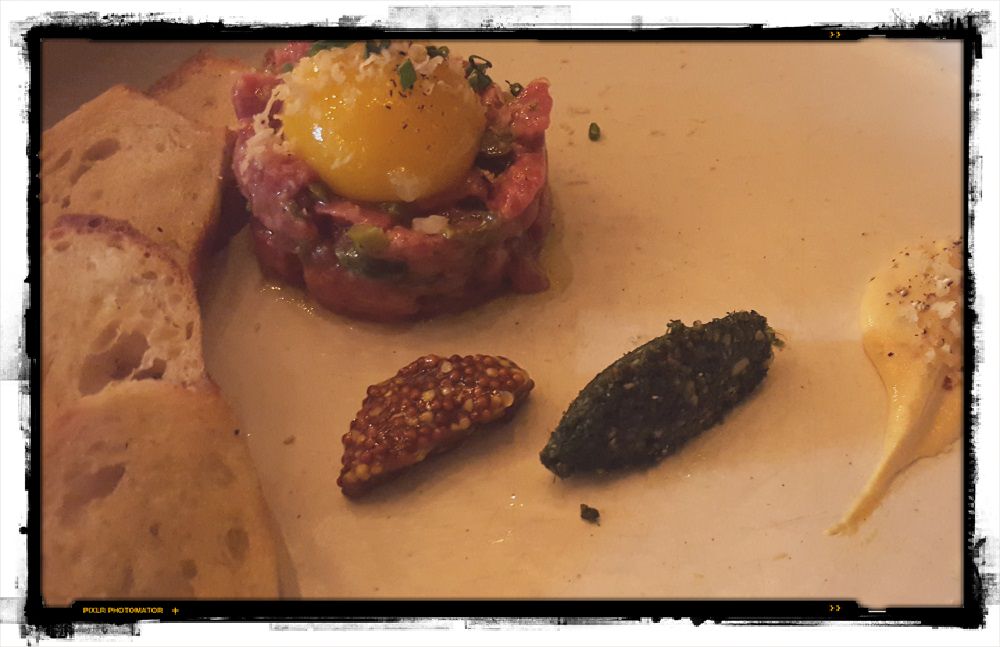 Beef Tartare, Raw Egg,  Capers, Dijon Moutardes, and a Carrot Green Pesto with perfect bread. It tasted fresh, delicious, safe, and wholesome.
We paired the entire meal with a lovely Willamette Valley, Oregon Pinot Noir called Whole Cluster from the very well chosen wine list.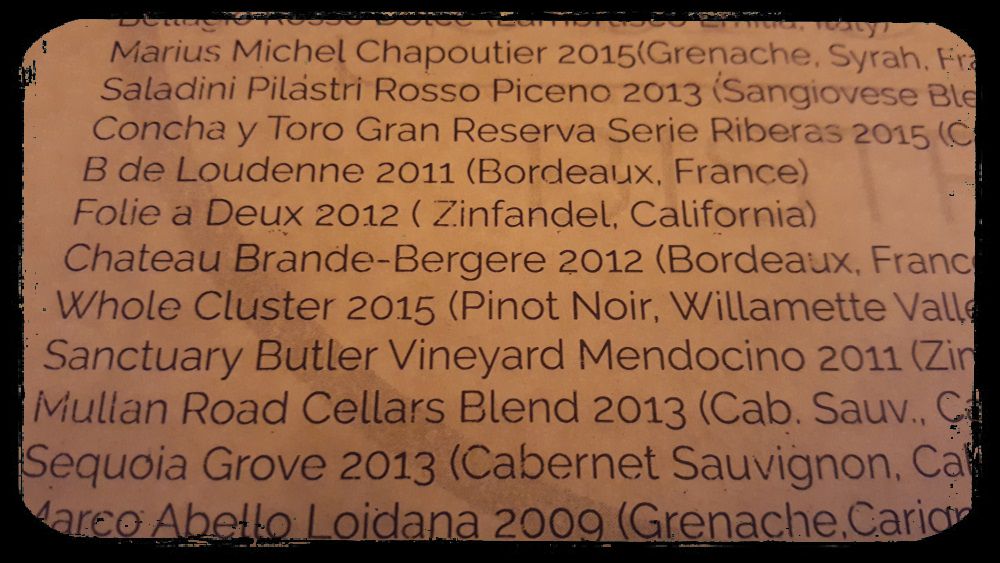 Kelly's cuisine is as he describes "contemporary American" with  "classic French-influence" done  "in a modern and simple style"  that embraces "the community, culture, and bounty of the Lower Hudson Valley."
A rather humble expression for what are actually extraordinarily balanced yet highly complex creations.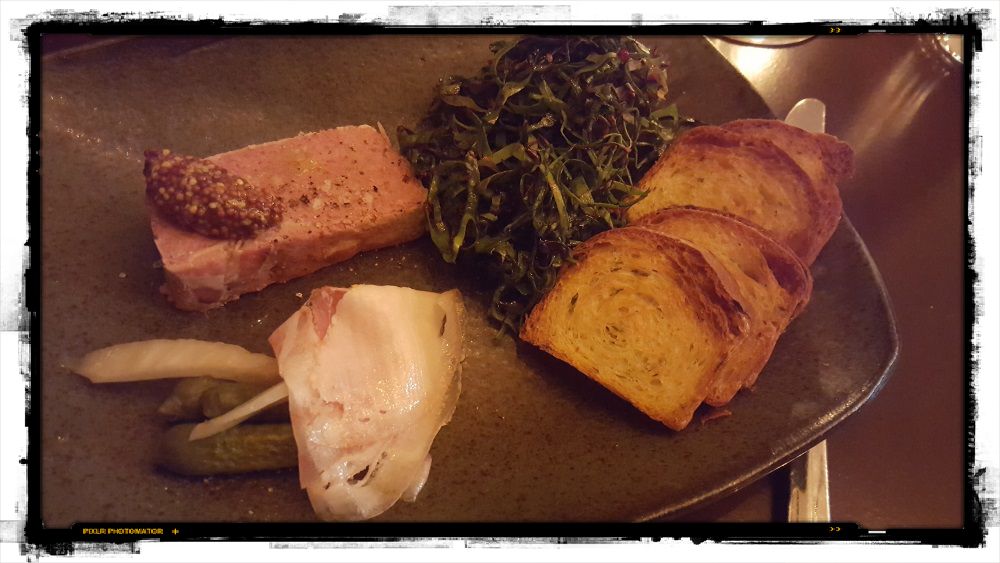 We have tasted the very best of Pates in and from France and from American makers and must say that this Pate de Campagne with Testa, a seed coating, Cornichon Pickles, Mustard, Fennel, Greens Chiffonade and Cured Ham, was very possibly the best we have ever tasted.
The cold appetizers came quickly and we were allowed a nice period of time to enjoy, finishes and breath. The main courses came in due time, thankfully not rushed.  They were…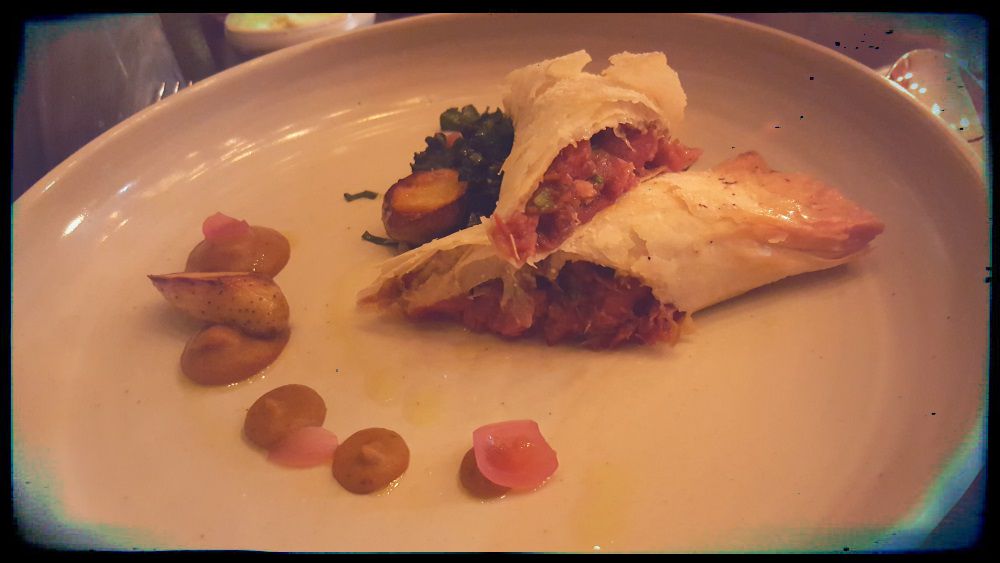 A Duck Confit Strudel, with Lacinato Kale, Fingerling Potaotes, and Eggplant. And…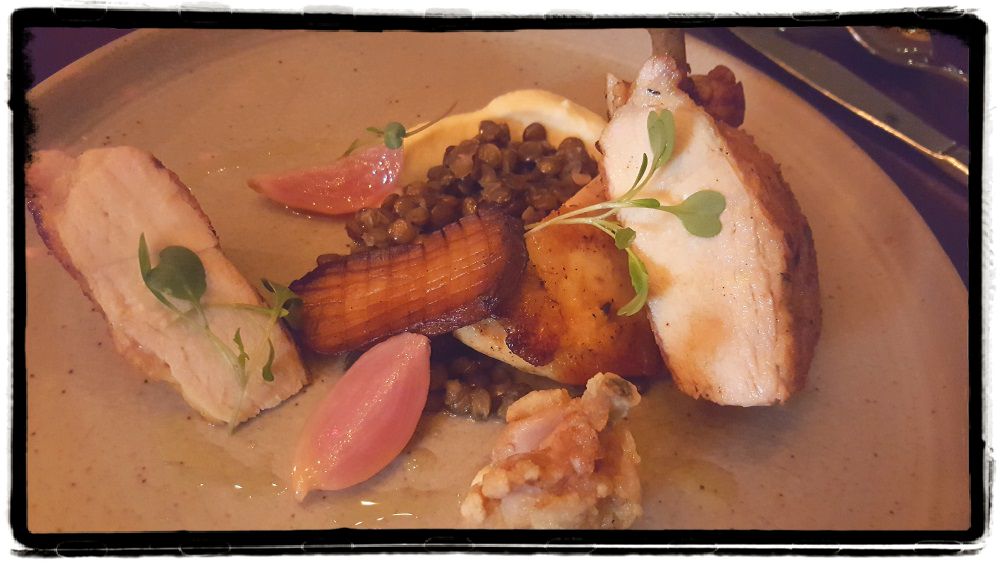 Pan Roasted Chicken, Mashed Celeriac, French Lentils, a spectacular Jus. and a medley of other vegetable accents. Perfect! The Jus was amazing, but we would have liked more Celeriac.
The thing about Michael Kelly's cuisine it is that it is slightly exotic yet very familiar and comfortable. The ingredient/flavor guessing game we always play was challenging, exciting and pleasingly surprising.
And we should mention the staff is attentive and congenial, very purposeful to your dining experience.
To close our meal we enjoyed this…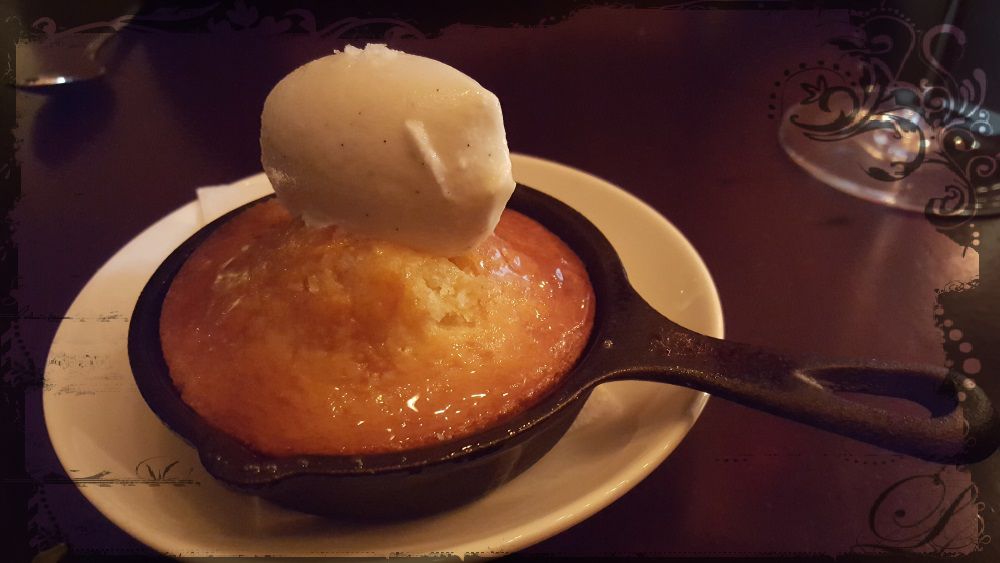 Liberty Street Bistro Sweet Cornbread and House Made Ice Cream with a wonderful warm and cold contrast.
A very happy meal it was.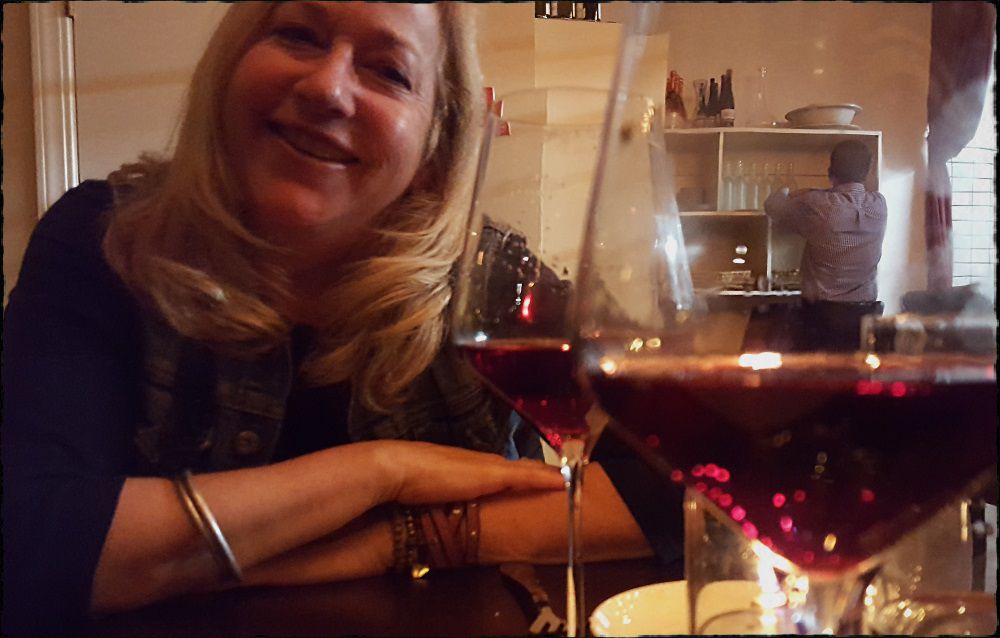 7 Liberty Street, Newburgh, NY
845-562-3900