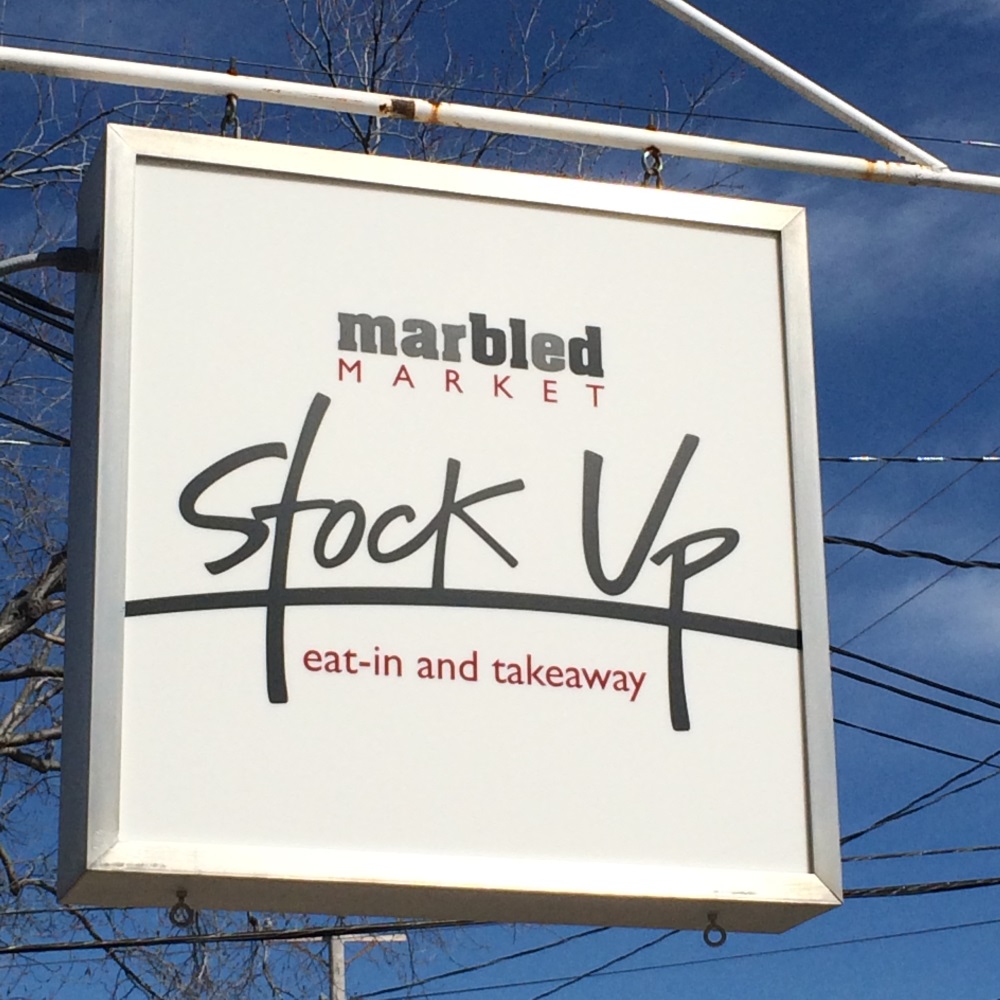 New in Beacon, an exciting eatery, just opened by the fabulous people of Marbled Meat Shop in Cold Spring, Lisa Hall and Chris Pascarella, and for this venture they persuaded long time friend Adam Sternberg to join them as chef.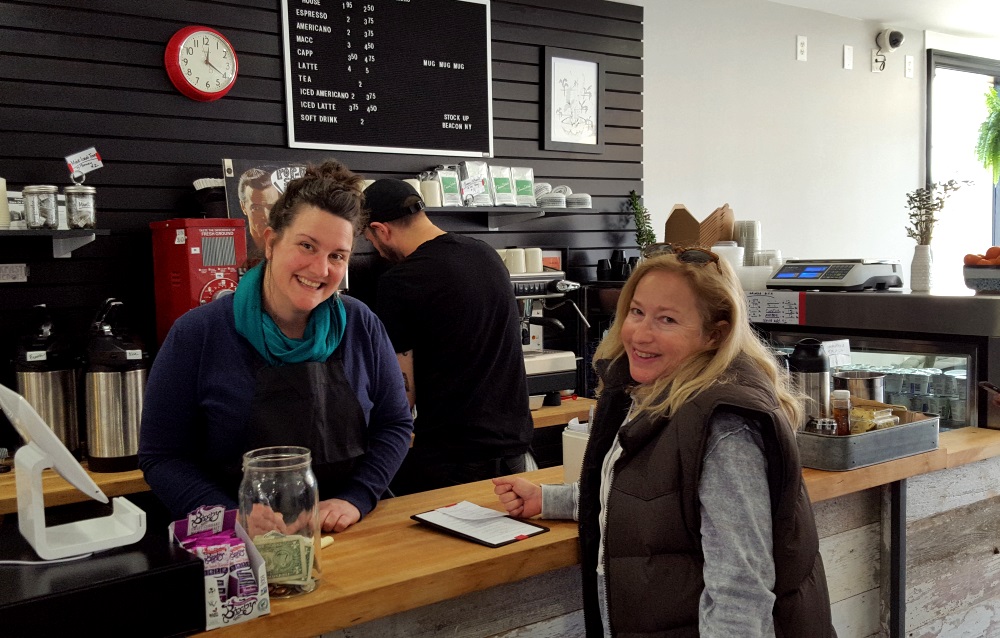 Located on Teller where the Copper Roof Deli used to be, the place is spruced up in Marbled style. Open just a short while, the word is apparently out.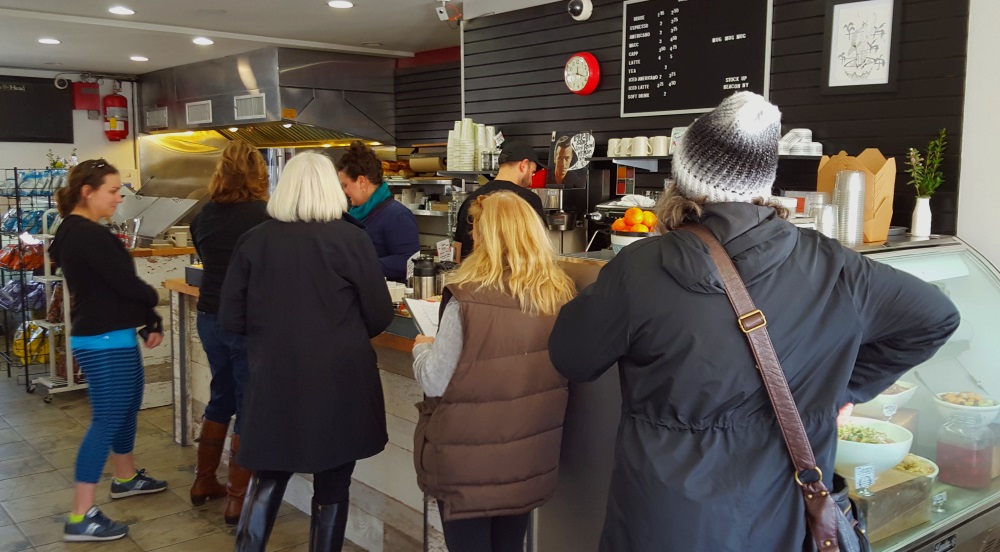 The place was hoping last Saturday when we stopped in for some lunch.
What makes Stock Up great is the Marbled team's uncompromising dedication to using the freshest and best quality ingredients. The deli counter has a fabulous selection of cold cuts.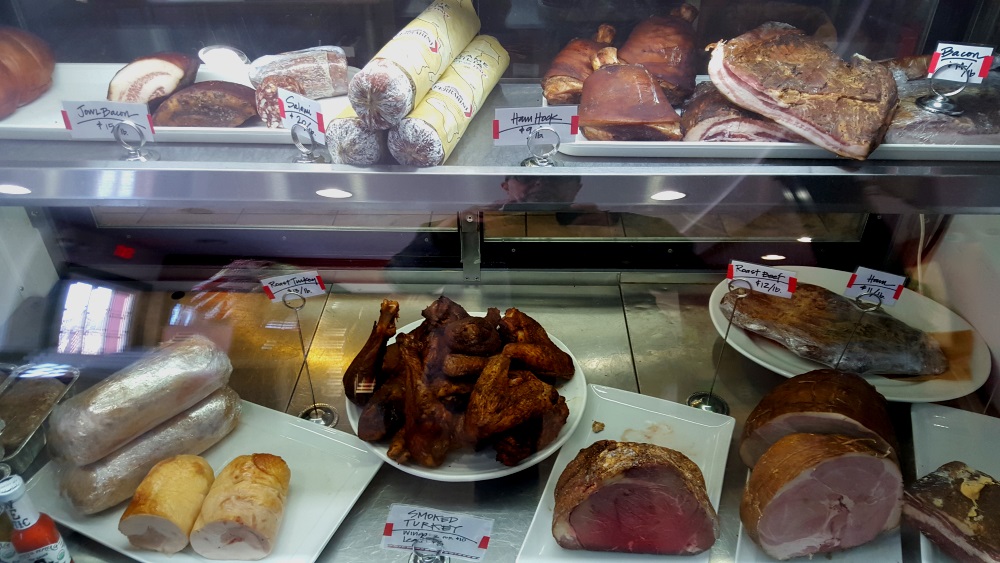 We opted for two of their creative sandwiches, inspired versions of classics.
The Ruben + Sprouts with house pastrami, brussel sprout sauerkraut, swiss cheese, Stock Up secret sauce, on griddled rye. Big, delicious, yet not overly filling.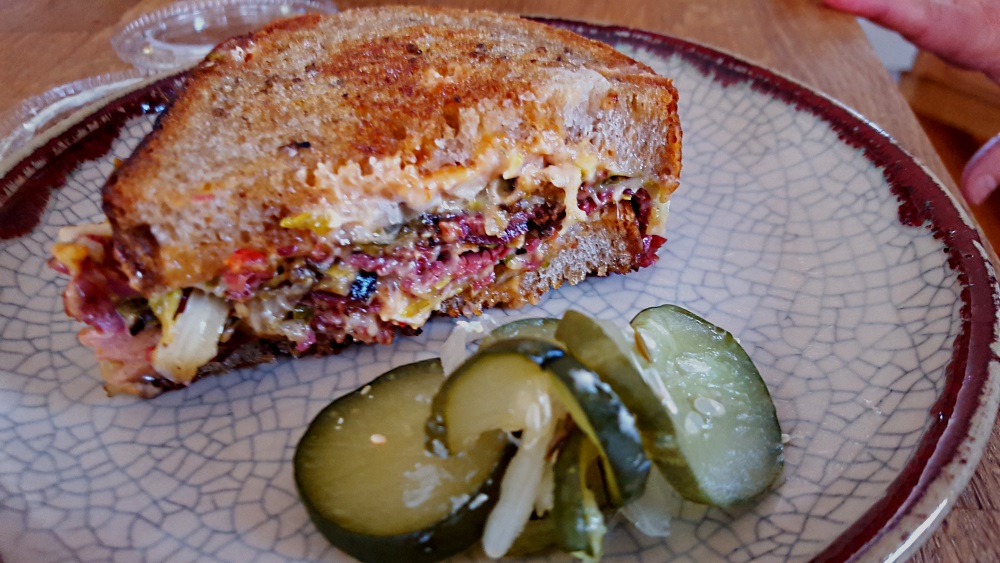 The Philly Style (Wiz Wit), Adam is from Philly, scrumptious shaved beef, the best meat to be found, with hopped up beer cheese wiz with smoked sauteed onion on a crusty fresh seeded roll.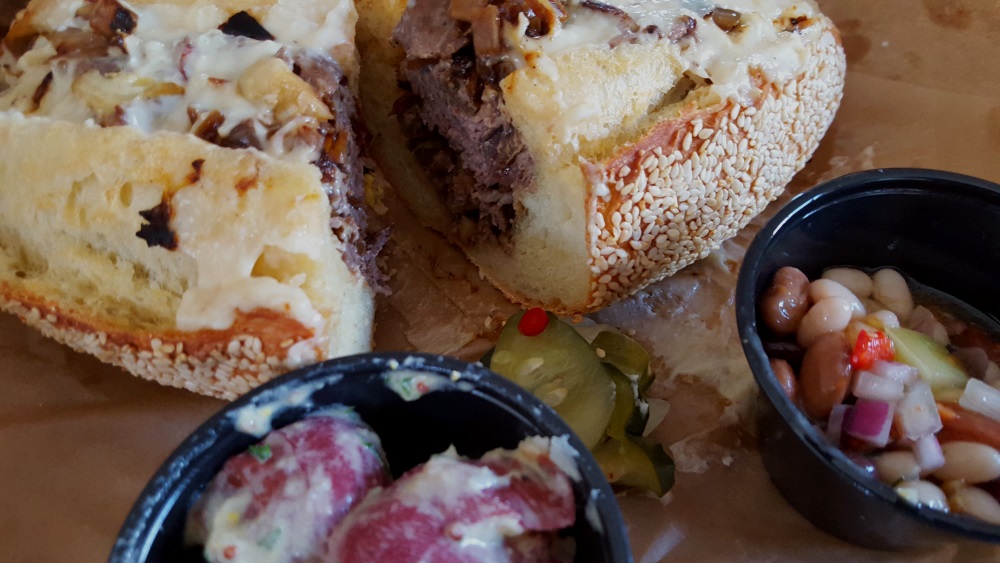 Sandwiches come with a side of your choice from an awesome selection of healthy tasty creations.
Check this place out, you will be delighted.
29 Teller Ave
Beacon, New York
(845) 202-7400
Read More about Stock up on A Little Beacon Blog.
Places to Go, Things to Do • Dining Shopping
Beer Wine Cocktails • About the Authors