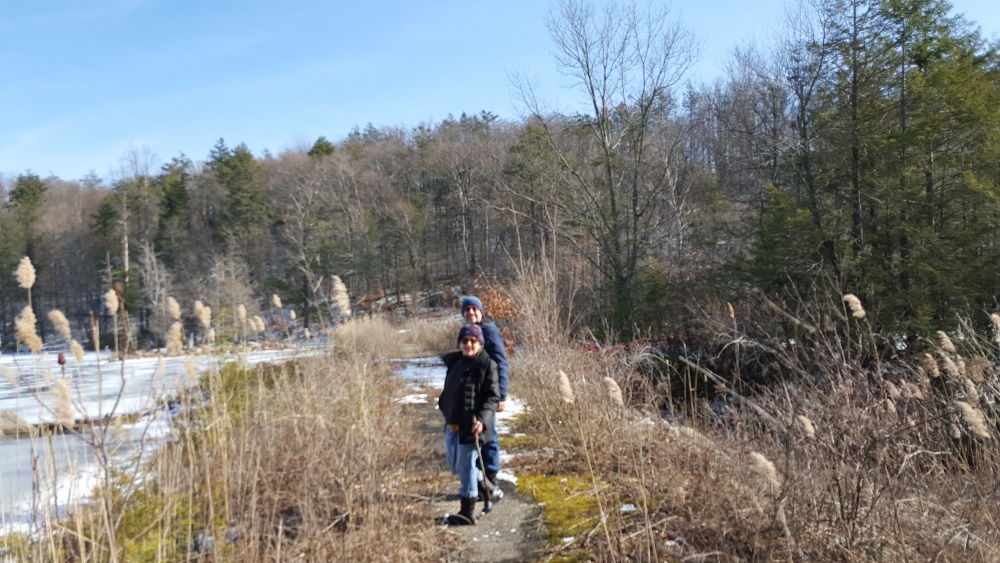 A certain fearful anxiety can haunt some first time walks into the woods. Thoughts swirl around "are we on the right trail, might we get lost, will night fall come before we find our way back." Stories have been told of souls being lost, massive searches launched, don't want to be one of those people.
Fahnestock State Park is a big beautiful park with many trails and interesting things to see. It is well documented and maps are available but on this walk we thought we knew the way.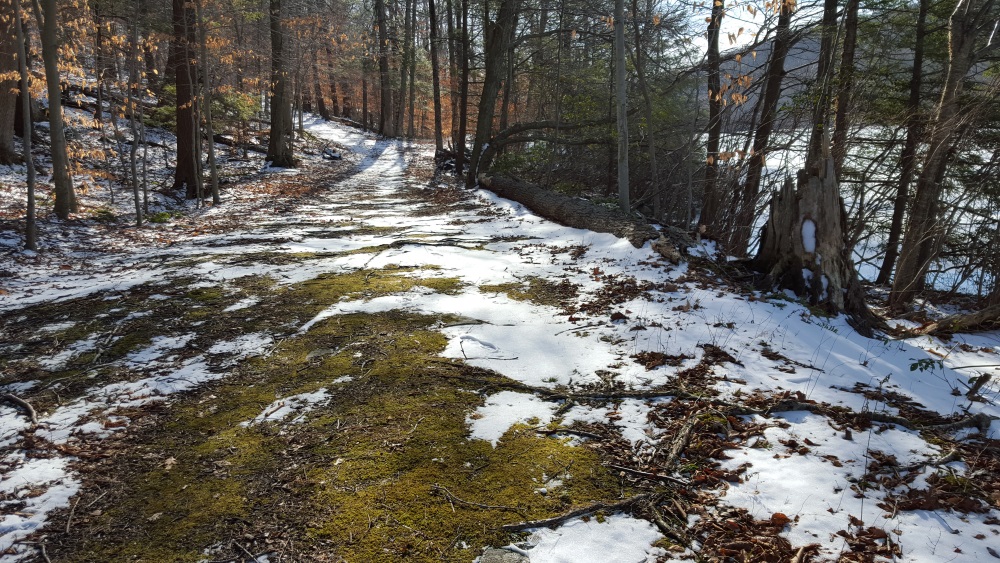 One of the highlights of this park is Canopus Lake, that spans 105 acres, 1.5 miles long. We've passed it many times by car, and were longing to get a closer look.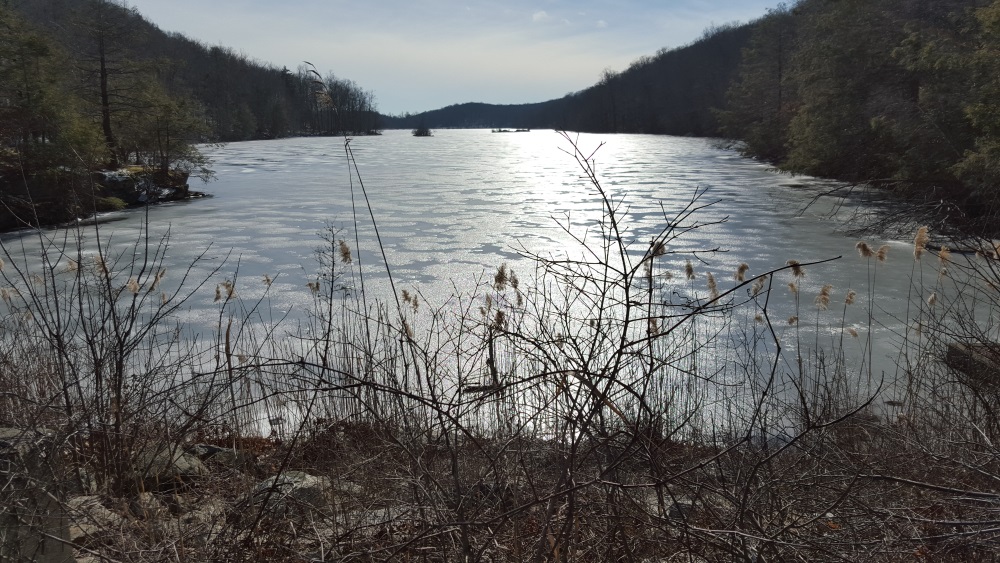 On the Cold Spring Carmel Road, Route 301, east of  route 9 there is a boat launch area and some parking area across the road a bit west of the launch. We thought there was a trailhead that began at the boat launch but the path into  the woods was unmarked. Undaunted and following a small but cryptic map that showed a path around the lake we ventured in.
As much as we prefer the warmer weather, without leaf cover winter walks allow such nice views.
We eventually figured out that what were on was the cross country ski trails that are maintained by the parks department. But with the light snow we had this winter there was not enough on the ground to allow this sport.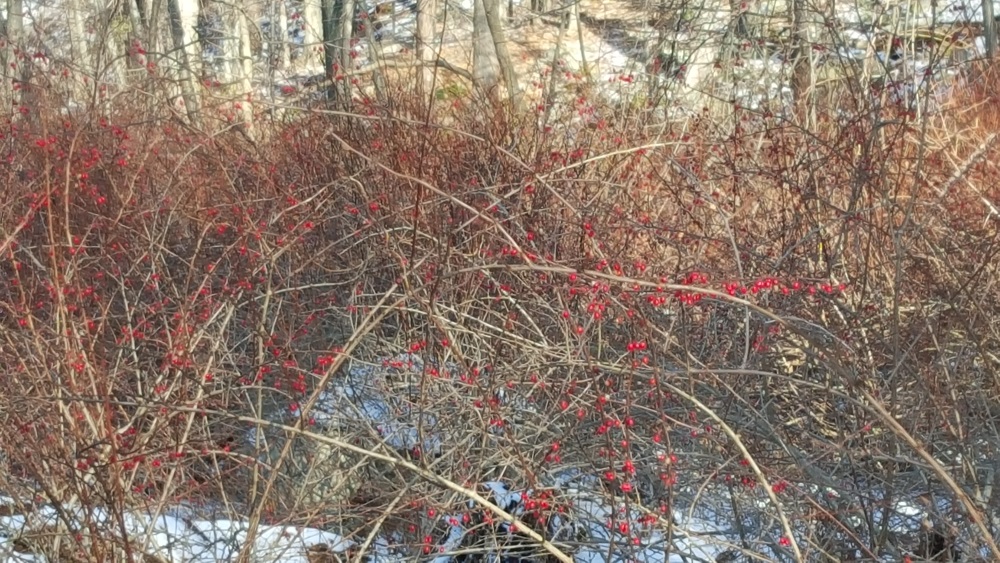 But the paths do provide many visual pleasures.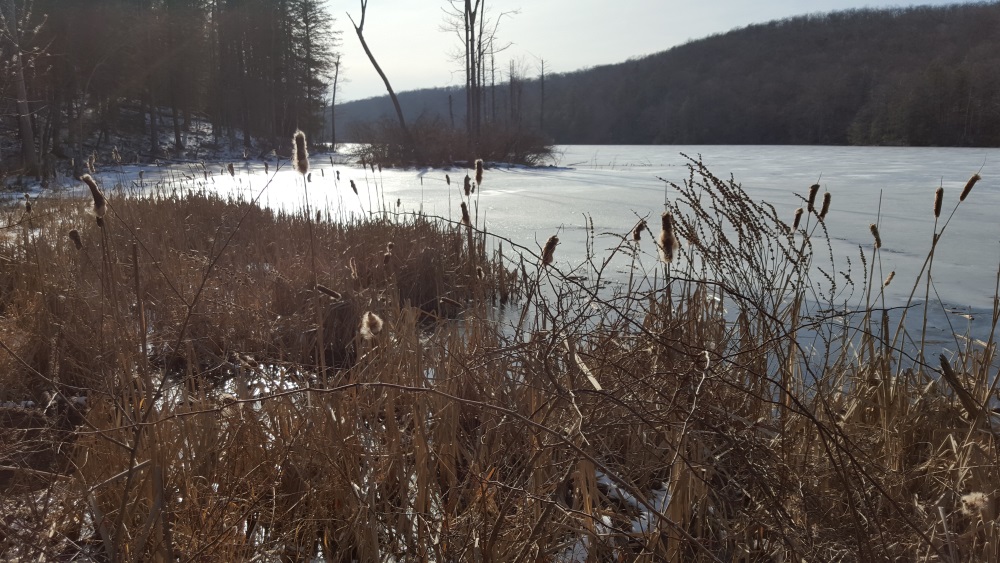 At a mid point in the lake there is a bridge which we crossed looking for a trail that circled around but were unsuccessful and returned the way we came. At this point we were feeling lost and not sure how to return,
We finally made it back. There are a few branches of the path we were on that took us by some old interesting ruins. Seem to have misplaced those pictures.
Across 301 there is an interesting cavern.
It seems that the Appalachian Trail [blazed white] runs through the park by the lake. But we had not accessed it at the right point.  We will try again in the spring.
Places to Go, Things to Do • Dining Shopping
Beer Wine Cocktails • About the Authors