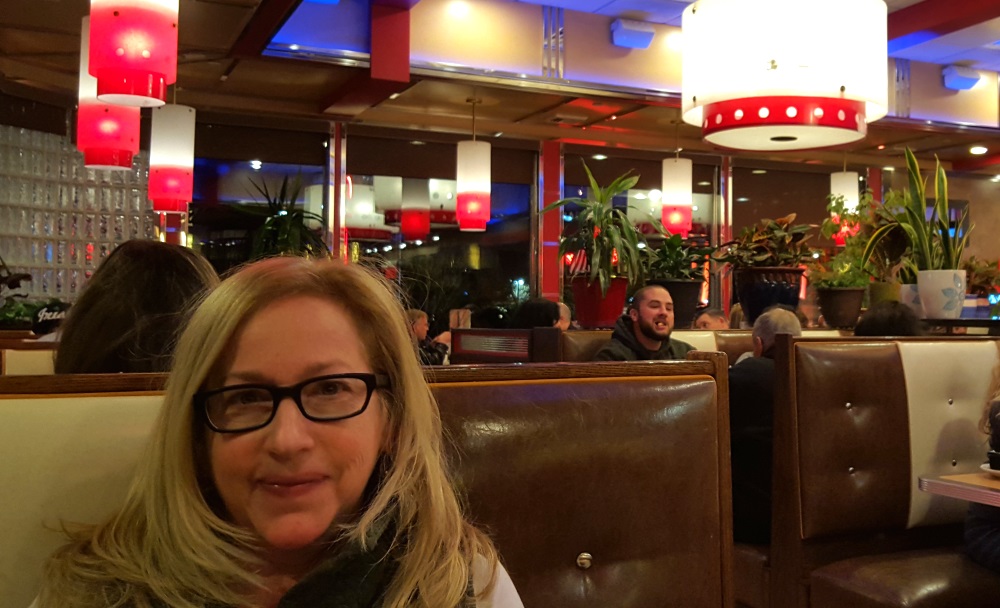 When we were first starting out as a family, and our businesses were new, dinner at one of our local diners was a regular thing! We had some very good ones near us in New Jersey, including the famous and infamous Tick-Tock Diner.
Well it has been some time, but the Red Line Diner in Fishkill with its bright compelling neon and crowded parking lot pulled us in, some many decades later. We were not disappointed.
I don't mean to sound like a food snob, even if I am, but there is no denying we lean toward locally sourced, carefully made, gourmet ( I hate that word) cuisine. I am actually not a food snob, eat what you like, but I am carefully what I eat. We make most of our food ourselves at home we the best and most local ingredients we can find.
That being said we enjoyed our dinner here. I think the Vanikiotis family take care to use quality ingredients, but only so much is possible and still meet public expectations for good but relatively inexpensive food in decent quantity.
The family has a bit of a dynasty here, being in the restaurant business in the Hudson Valley for over three decades, their properties include the Daily Planet Diner in Lagrangeville, Table Talk Diner in Poughkeepsie, Red Line Diner and Barnabys Steakhouse in New Paltz. They also own Hyde Park Marina There is no doubt Greeks know how to run diners and do food very well.
As you might expect the wait staff here are all very friendly and attentive to your dining pleasure.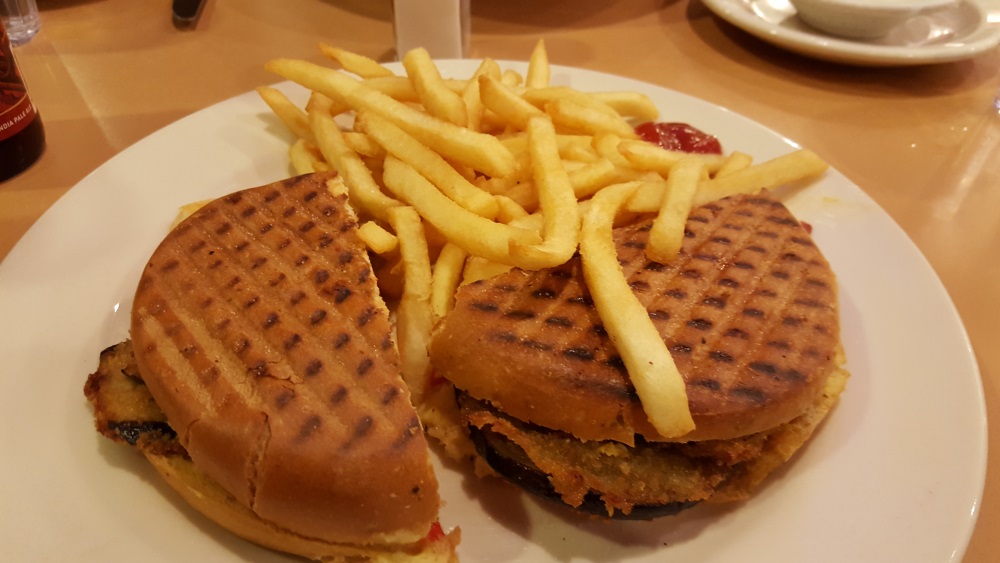 My Crispy Eggplant Sandwich was delicious, although I was not crazy about the roll, a little two dry. It is slices of marinated breaded eggplant, imported feta cheese, hummus and roasted red peppers on focaccia bread. Served with tossed salad, and tasty fries.
Diana had this traditional Greek Salad made of baby mixed greens tossed in the house-made Greek dressing with imported feta cheese, tomatoes, red onions, red and green bell peppers, cucumbers, Kalamata olives and stuffed grape leaves. And added charbroiled chicken breast .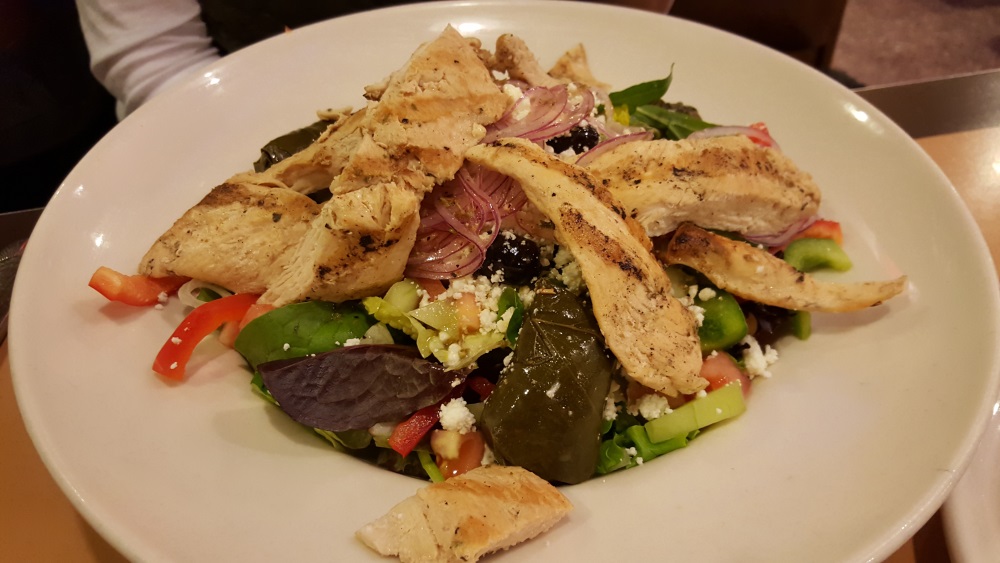 I drank a couple of bottles of local brewer Keegan Ales Hurricane Kitty IPA. Diana stuck with water. There is a full bar, cocktails, wine, beer.
We both exercised the greatest self control and passed by the dessert case without succumbing what was likely to be a very pleasurable, but later regretful experience. An abundance of white sugar and white processed flour just does not do us any good at our age.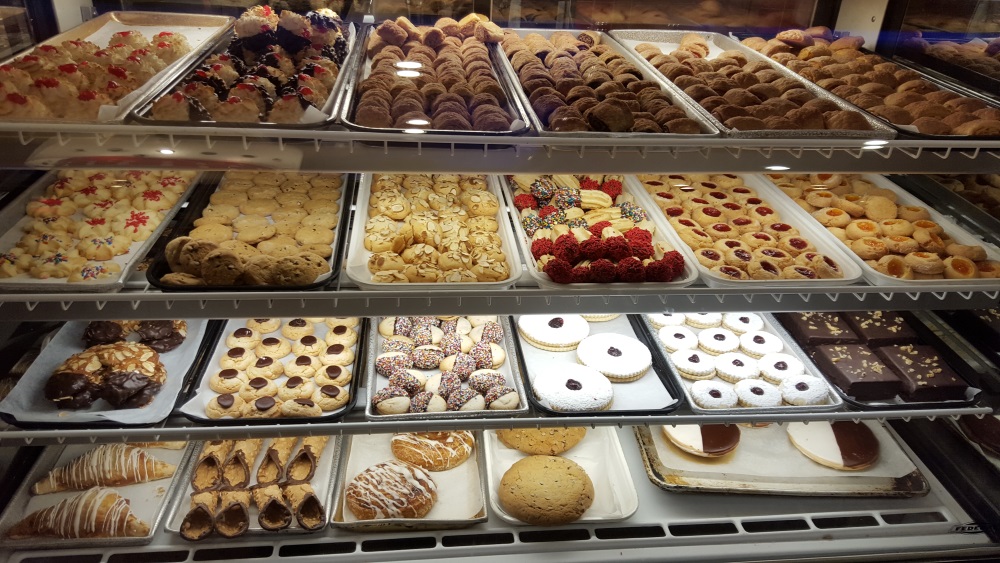 Well Red Line was fun. And we are happy so many people enjoy.
Places to Go, Things to Do • Dining Shopping
Beer Wine Cocktails • About the Authors