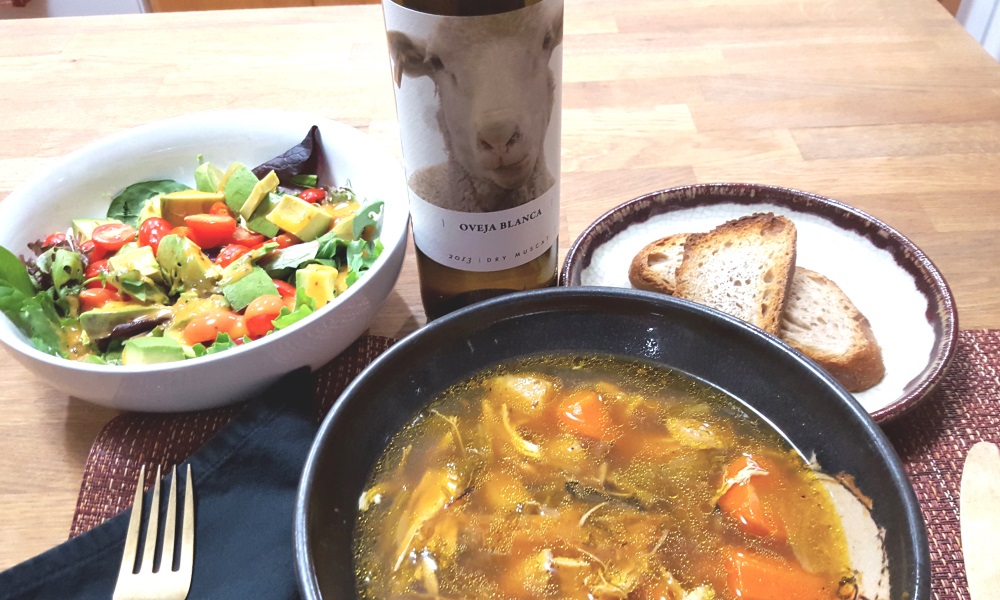 If there was ever a day for a hot homemade chicken soup today is one.  With this magic potion all sorts of ills are cured and Subzero temperatures are soundly turned to happiness. A bright salad and a crisp wine makes warmer days seem well, not so far off.
A perfect pairing is this dry muscat, created at Bodegas Fontana in Castile-La Mancha, Spain, by the wine making team of oenologist Tomás Buendia and Master of Wine Sam Harrop. Two men who I think would find themselves very much at home here in the Hudson Valley.
Discovered at Dylan's Cellar in Peekskill, the wine is of Fontana's  "Oveja" (sheep) series. These wines are created out of  a reverence to the region, "single bottlings of exciting experiments" meant to show the "potential of the area and grape varieties."  Much the way many of our Hudson Valley winemakers craft their vino. And we do love our Hudson Valley sheep.
We liked this wine so much that we bought a heard on our next trip to Dylan's.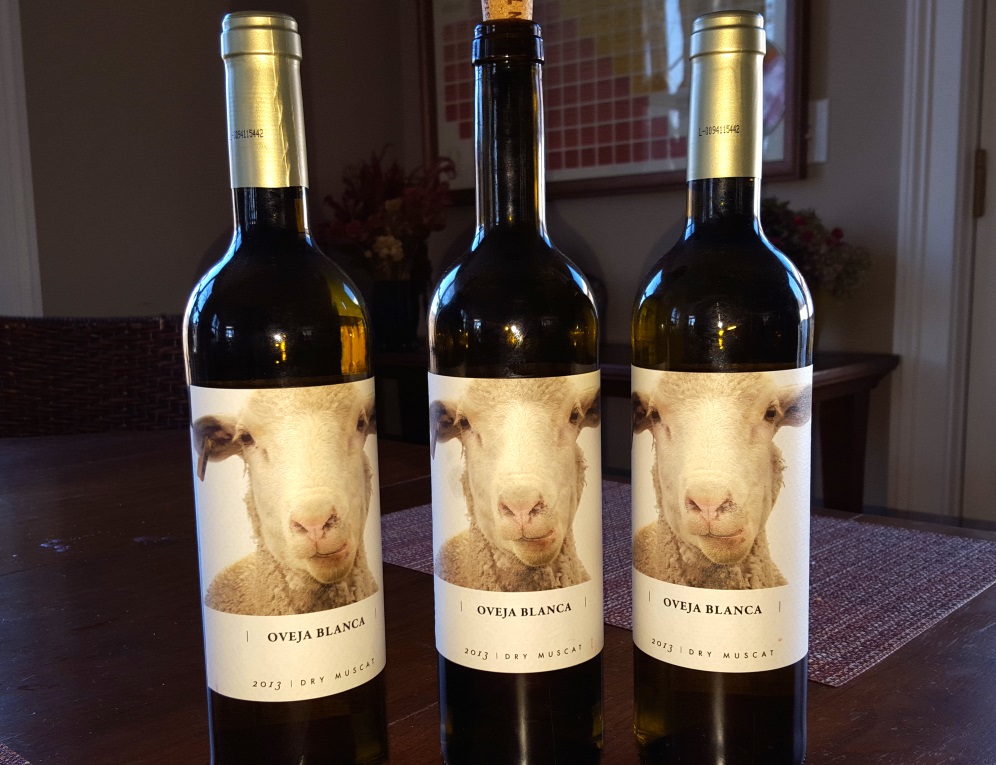 "Intensely aromatic and expressive, with aromas reminiscent of lychees, grapefruit and rose petals. Light bodied, very fresh on the palate, the fruit is perfectly balanced by the crisp acidity and a dry, mineral finish." Winery
It really knocked our socks off! Well no, those socks are staying on. But astonished "Wows!" were on our lips as we savored this precious wine.
If you love bright sauvignon blanc, crisp pinot grigio, or unoaked chardonnay you will love this wine.
Muscat is an ancient grape with 200 varieties. Some studies suggest it is the oldest domesticated grape, taking us back millennia.  Here in New York State a variety called Valvin Muscat is grown and made into very nice wine.
It can be found in dry, sweet and sparkling wines. All so very delightful.
Places to Go, Things to Do • Dining Shopping
Beer Wine Cocktails • About the Authors