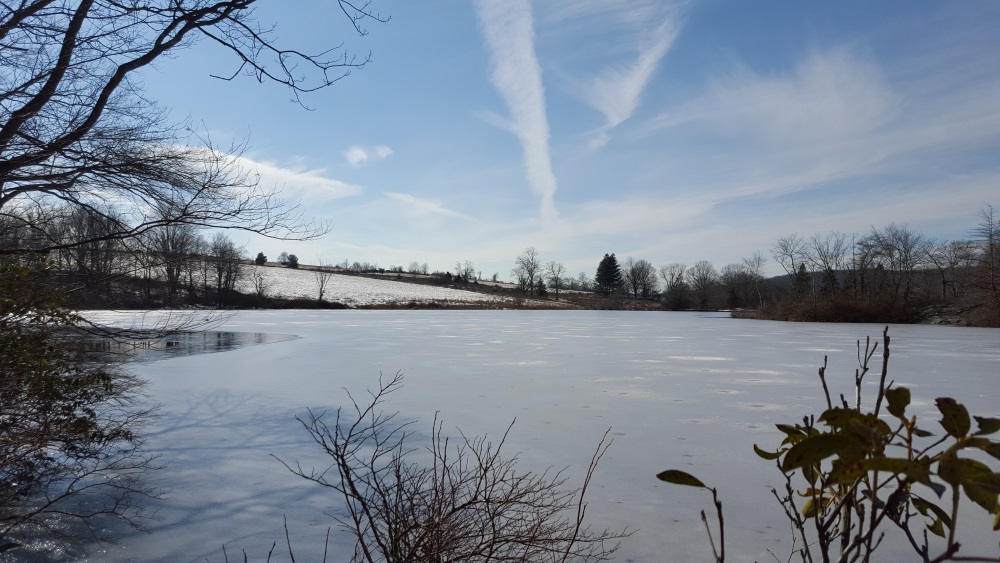 Named for the men who labored here in nineteenth century downing trees and making charcoal this trail is a magical place that lives up to it's "easy" designation.
On Route 301, the Cold Spring Turnpike, 3.4 miles east of Route 9 you will see this sign that marks one entry point of the trail.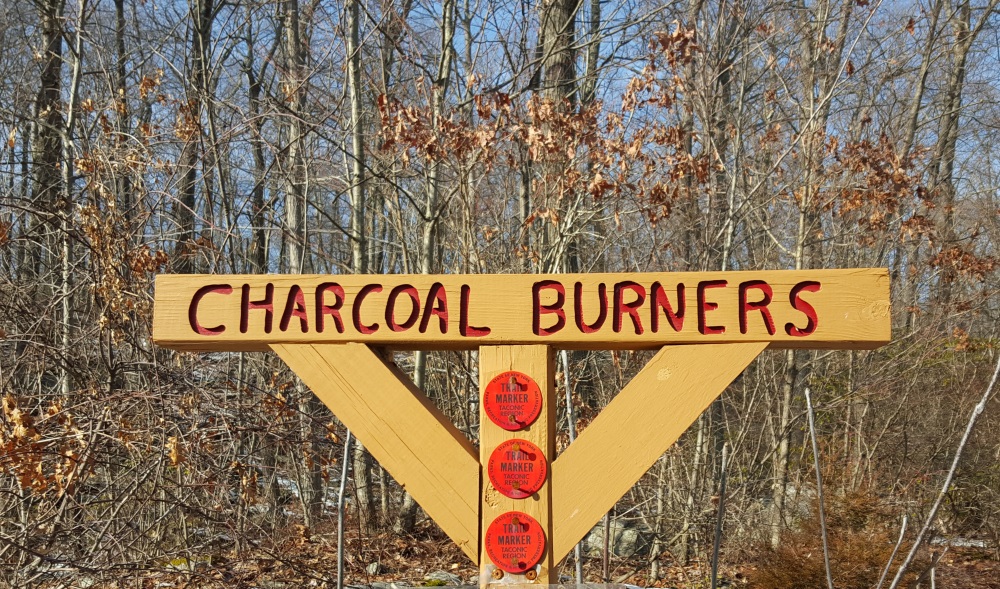 It loops around through the woods to the north then back across the turnpike returning on the south side of the road back to your starting point.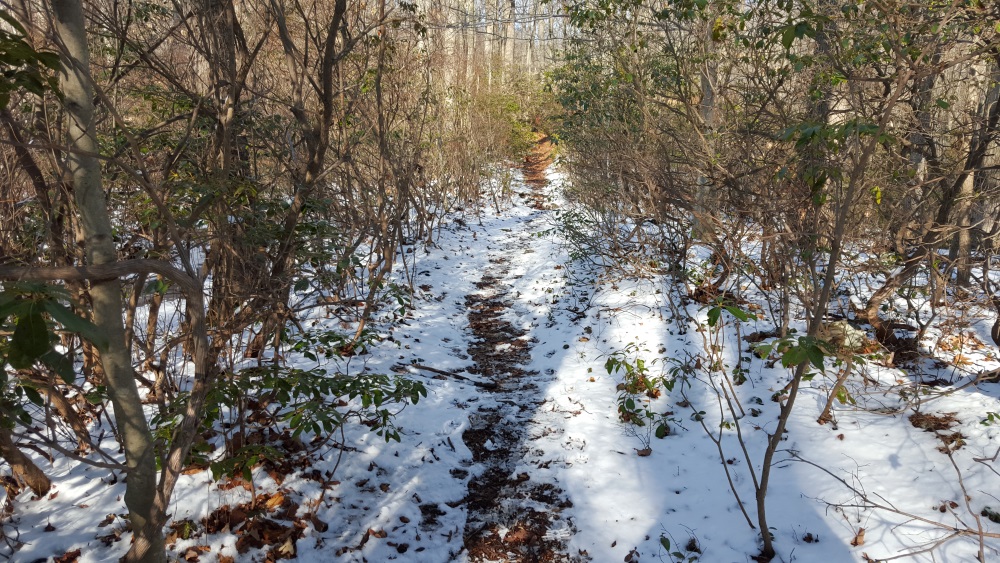 Even in winter the trail is green, rich with mountain laurel and moss. The laurel bushes bloom in June with gentle white and pink flowers. Looking forward to that come the Spring.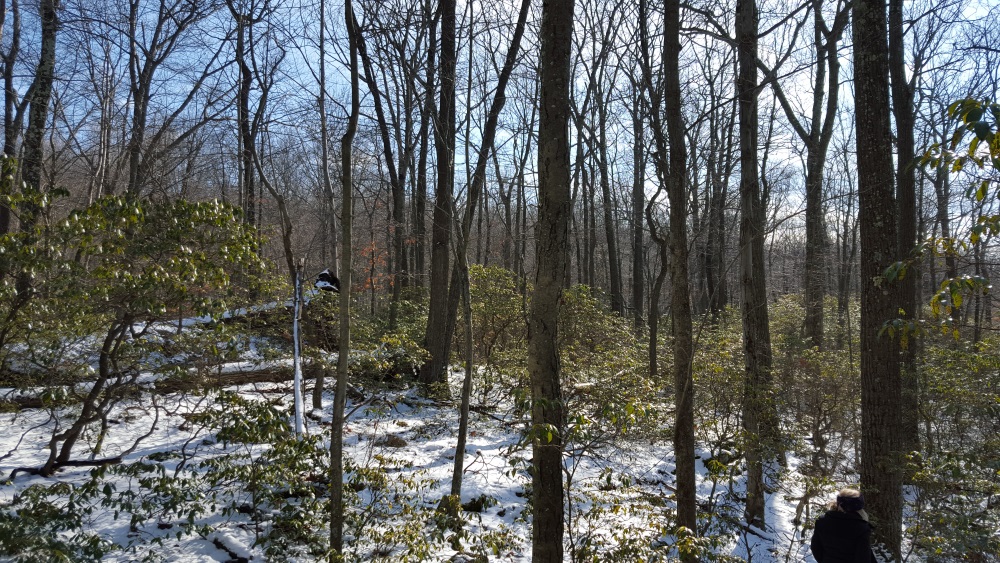 The path is narrow in many places and often you are walking on ancient boulders strewn here by some might glacier.
Rivlets of sparkling water from the melting snow made the rocky trail dangerous and enchanting.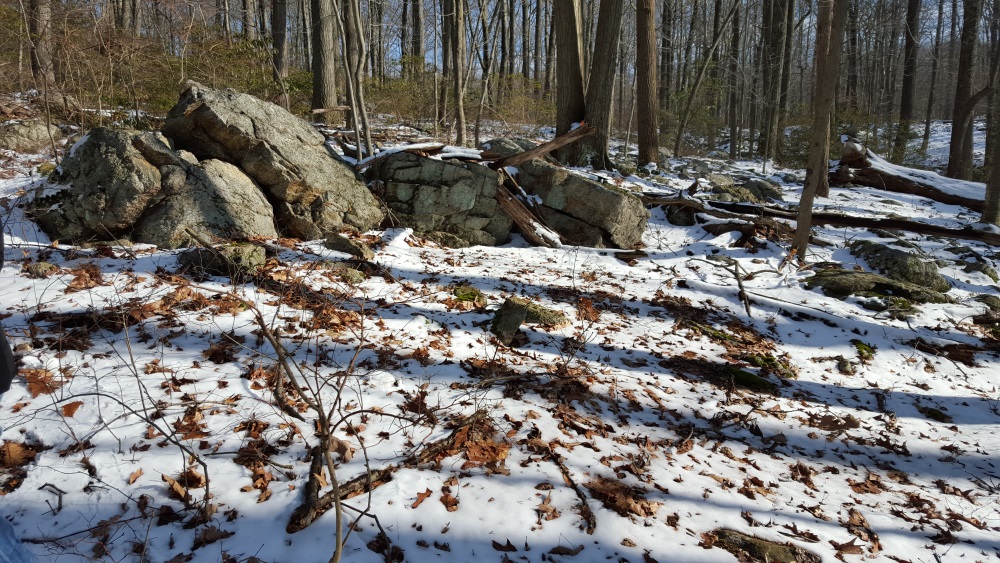 After about 2/3rds of a mile on this trail marked in red,  you will see the Cabot Trail which is marked in white. Taking that path brings you to a beautiful view of Jordan Pond and Glynwood Farm.
There is a short unmarked path that brings you to the pond's edge.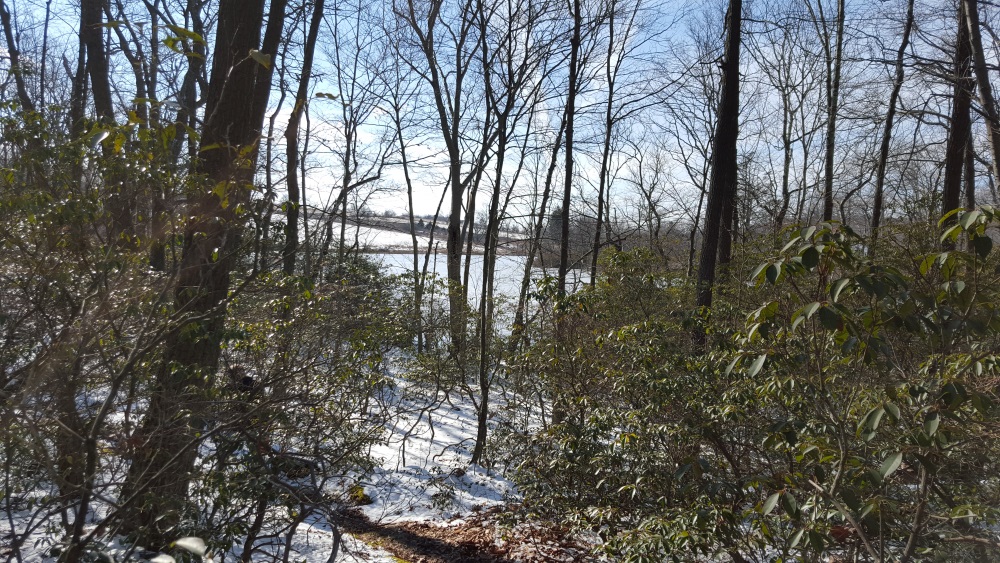 Someone left a hefty stump where you can sit for a moment or hours.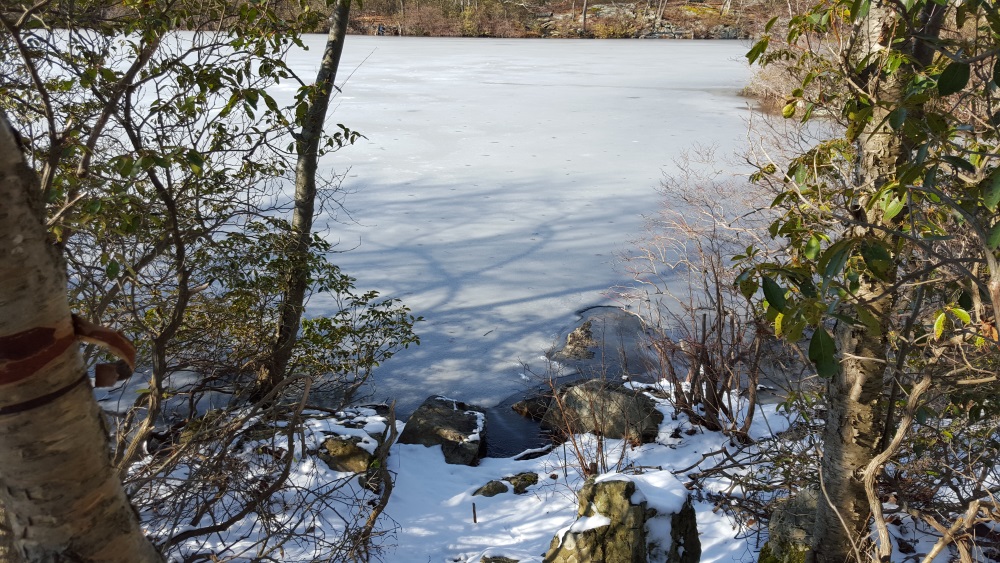 And take in the tranquil view.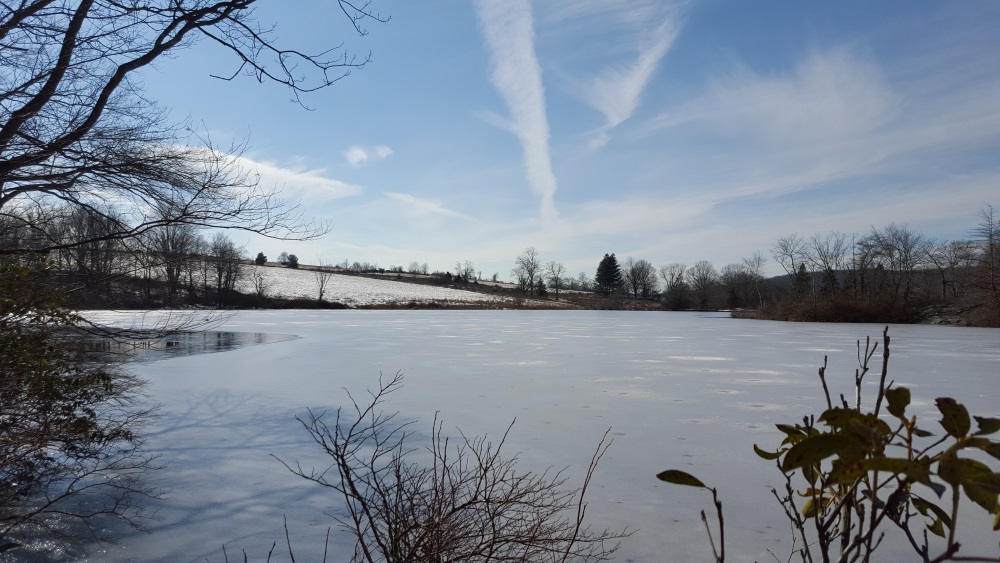 Walking back we enjoyed the woods.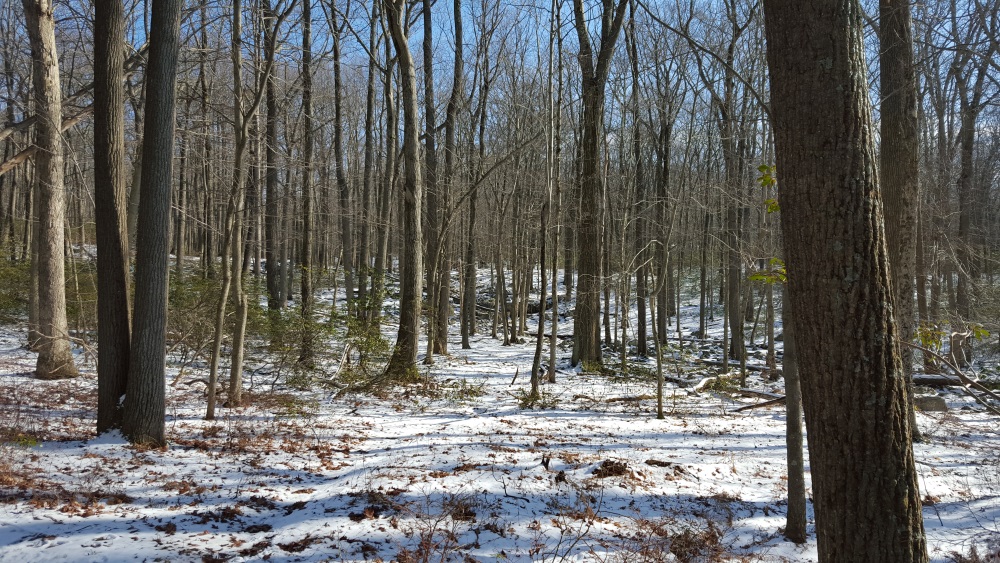 Streams.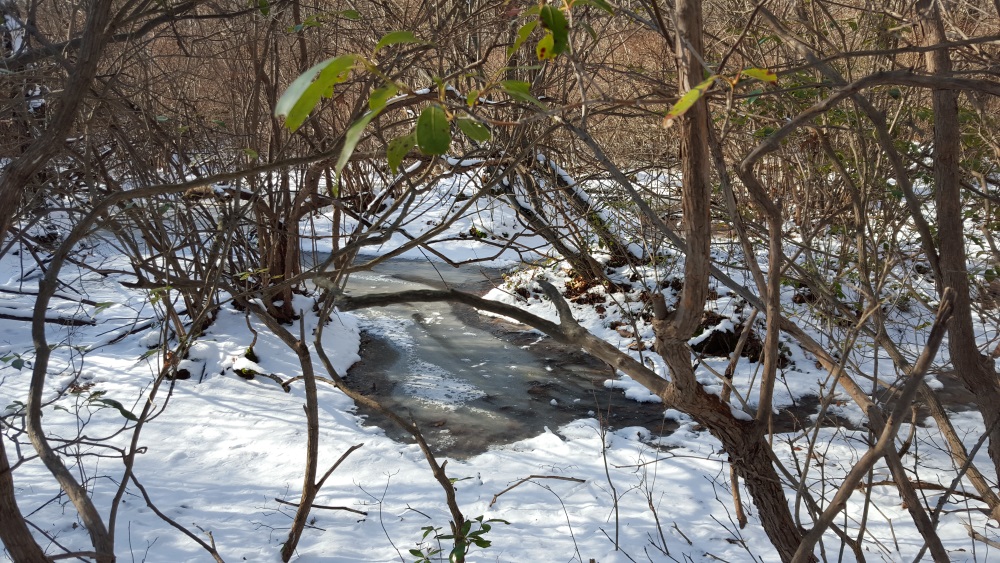 And crisp blue sky.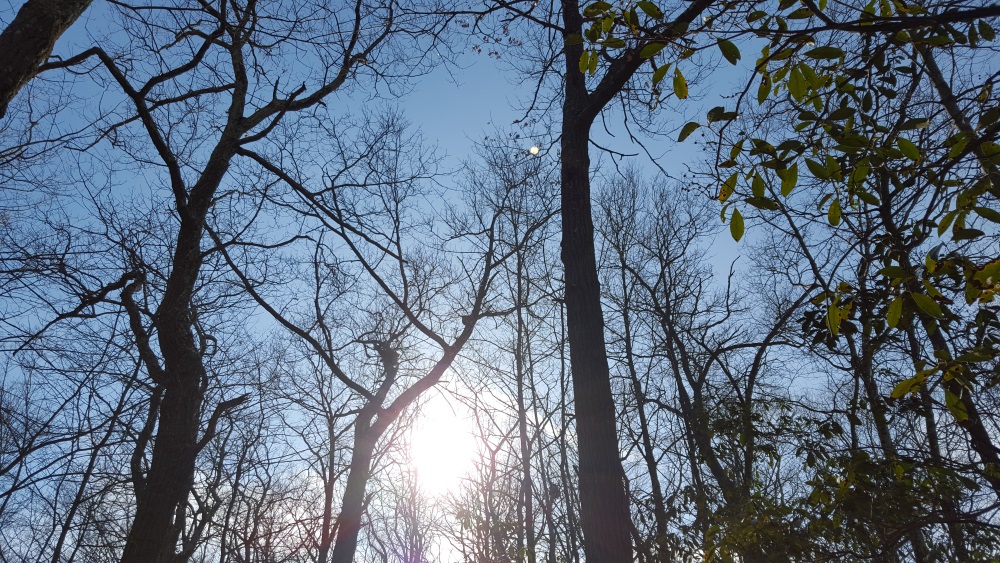 Places to Go, Things to Do • Dining Shopping
Beer Wine Cocktails • About the Authors