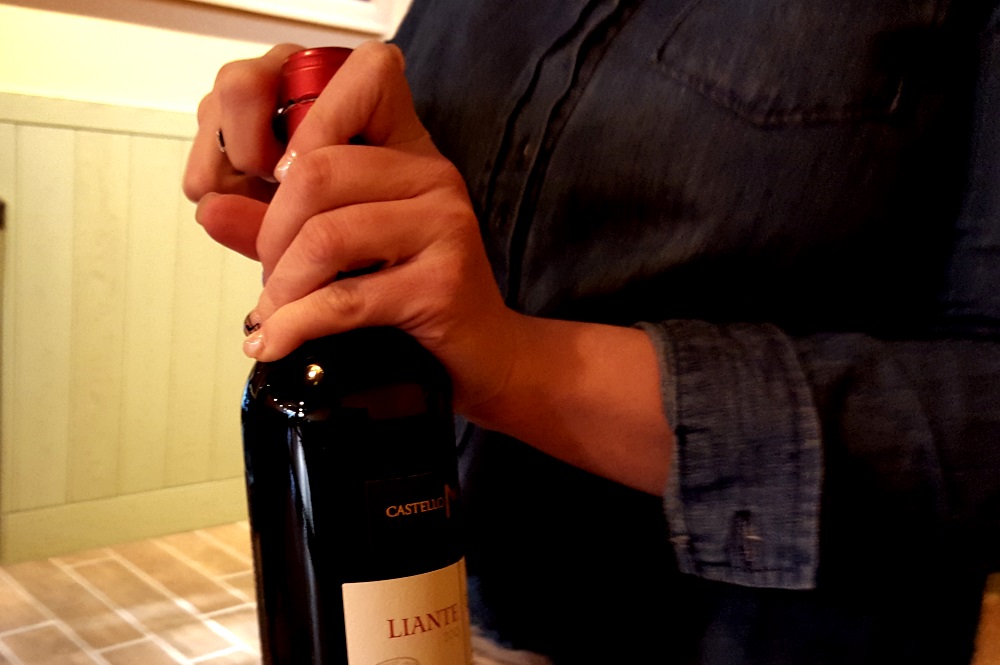 We've been waiting about a year for Grano Focacceria to open, creating goodness can take time.
You see, when business partners Eduardo "Eddie" Lauria and John Paul Scanga set out to open a restaurant here in Philipstown Square, on Route 9 at 301, they wanted nothing less than excellent.
Eduardo has a great reputation to maintain, garnered with two previous restaurants he has owned, the highly regarded Il Barilotto Enoteca in Fishkill, and the excellent Aroma Osteria in Wappingers Falls.  The latter he sold to retire, but apparently became restless and decided to try something new, a Focacceria.
A picture is worth a thousand words so let me share this snap of a Focaccia called the Mastroantonio, with Sweet Fennel Sausage, Broccoli Rabe, Sundried Tomatoes Chili Flakes, Mozzarella cheese. Yes it is like a pizza, on the menu described as thin crust pan pizza. The difference is in the crust. Focaccia, which means cake translated from the Italian, is doughier, fluffier, with more texture than a typical pizza crust, yielding a satisfying, comfort food mouthfeel that delivers the flavors upon it with pleasure.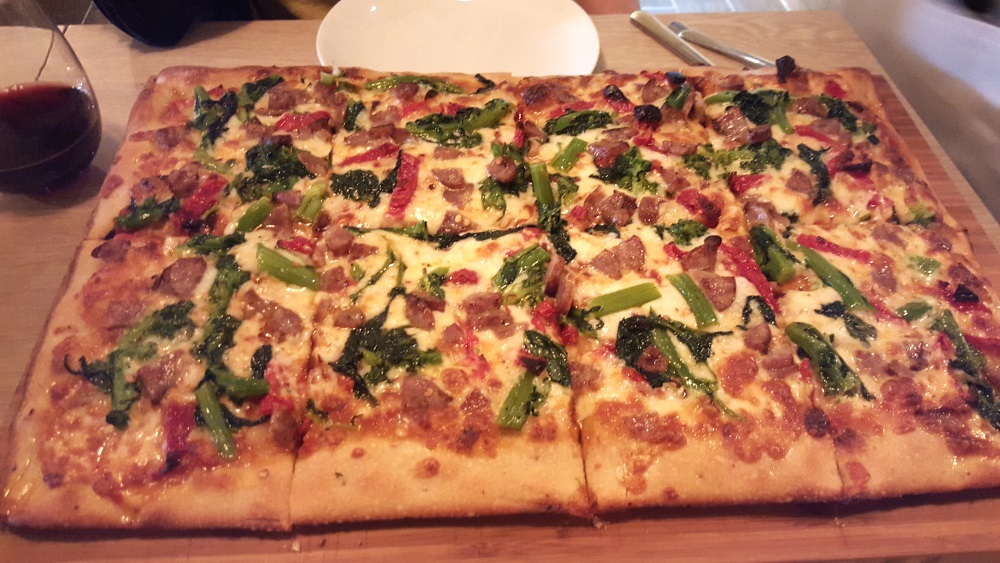 Served on a wood plank, each ingredient is of great quality, we were awed by the size of this pie, but somehow found a way to eat it all. It's irresistible.
In Italy Foccaccia is served plain or with any number of topings, just simple olive and salt, great with black olives, or a fancy preparation like this, or one of the seven others you'll find here.
There a lot of other options on the menu like this crisp fresh "Cesarina" salad, very simple but satisfying.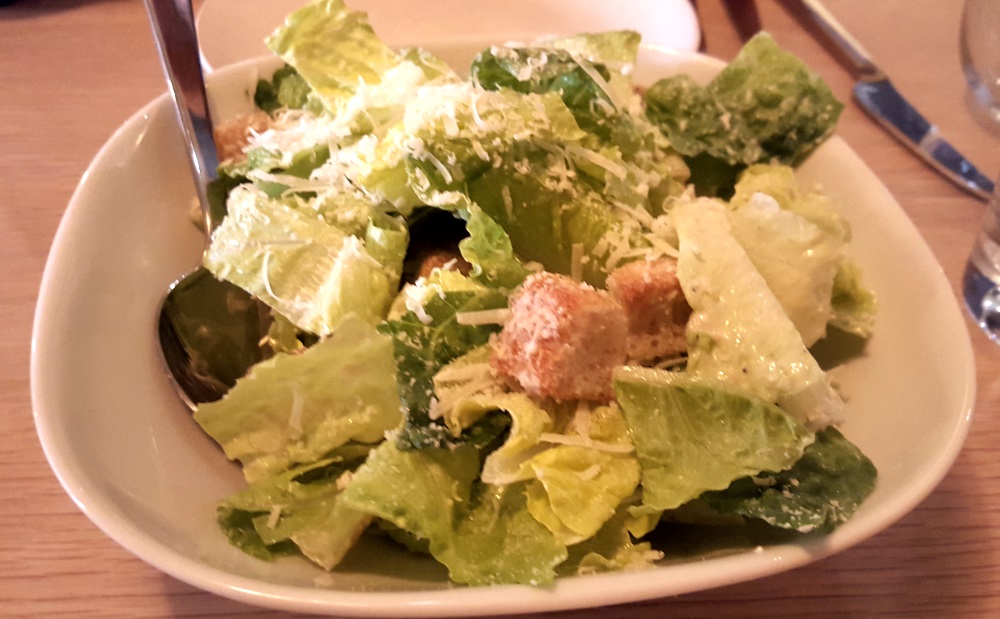 We really liked the wine list. This wine from the Salentino area of Puglia is terrific. We started with a glass, but then bought a bottle.  Read More about the great wines of Puglia here: Wines of Puglia are Quite Exciting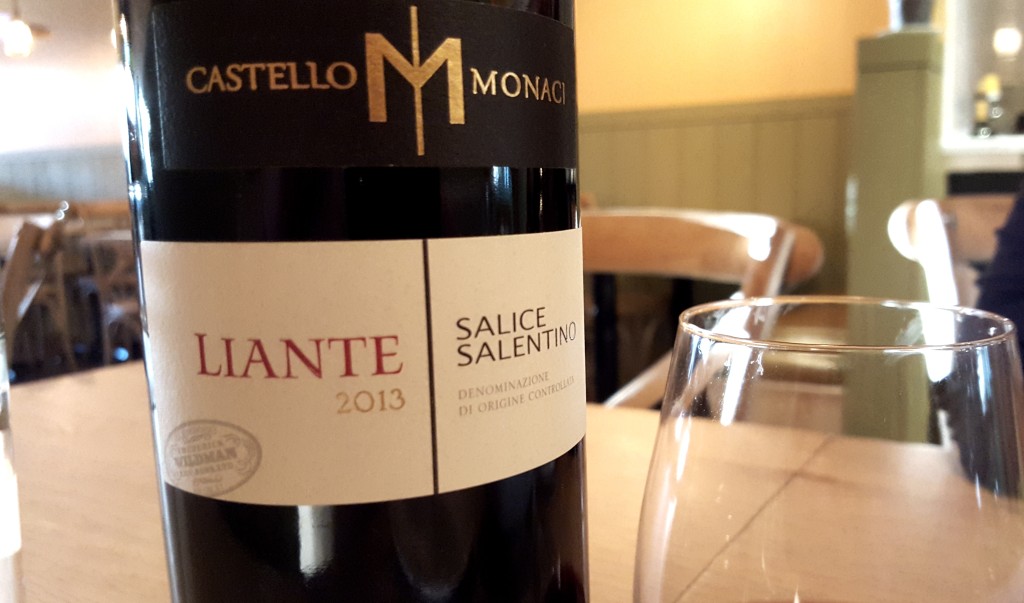 Word on the street is abuzz with praise for Grano Focacceria and while we were the first patrons at 6:00 on a week night, by the time we left every table was filled with happy diners. Not to mention a stream of take out customers.
Our waitress Angela was a joy, apologizing for being new to her trade. Not at all necessary as she opened our wine properly, allbeit with a little shaky confidence. Through our dinner she kept a careful eye attending to our dining pleasure just right.
3182 Route 9 at Route 301
Philipstown Square
Cold Spring, NY 10516
​845-666-7007
Menu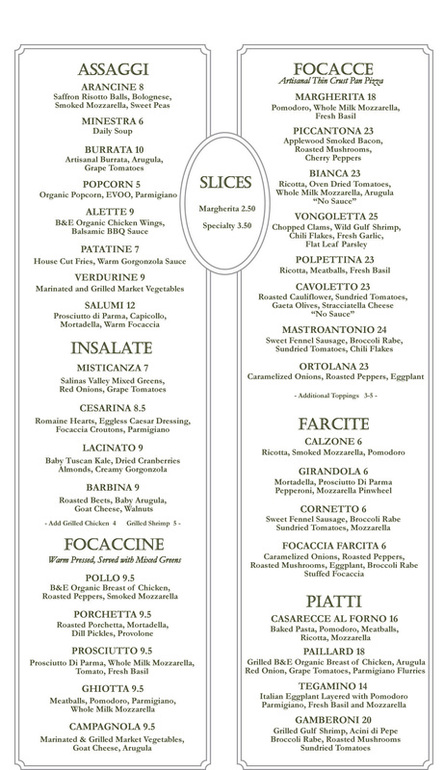 Places to Go, Things to Do • Dining Shopping
Beer Wine Cocktails • About the Authors