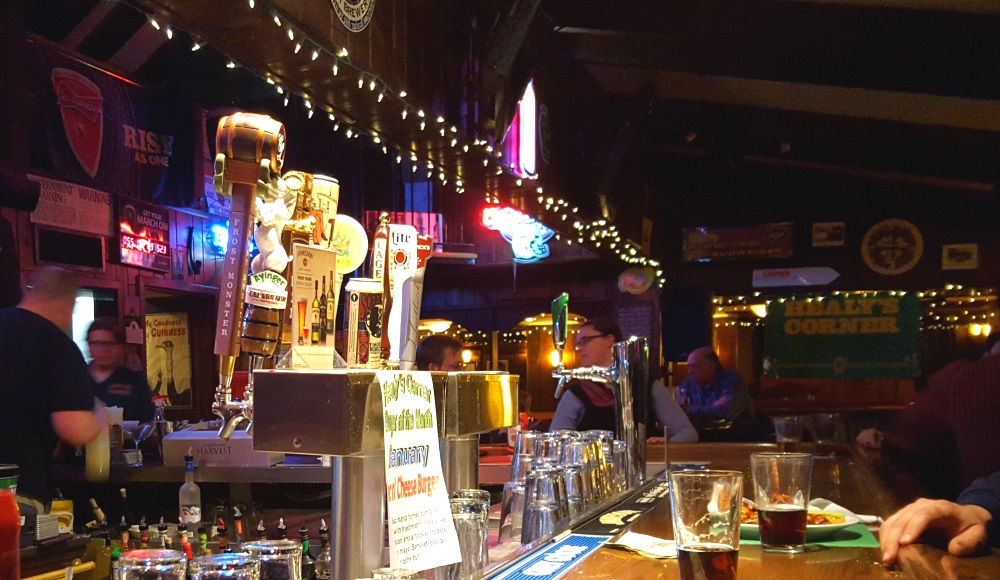 Every couple of months we make the trek up to the big beautiful DeCicco & Sons market in Brewster.  It is a forty minute drive, which for us, who used to live in Montclair, NJ  no more than 10 minutes from six great supermarkets and countless specialty shops, is a ways.
DeCicco's has a great selection of all sorts of gourmet delights so it is worth the drive. On our latest trip we decided to check out Healy's Corner Bar in nearby Carmel.
Healy's is relatively new, opened in 2011, but it feels like it has been here forever, a friendly neighborhood type place that I loved growing up. Great places like this seem to have disappeared over the years as corporate chains baited diners and drinkers away with what looked like the next big thing.  We have never favored corporate dining and are delighted when we find a place like this.
Hear you'll find a full bar with a good number of beers on tap, half are rotating craft, the rest major brands.  For your dining pleasure there is a nice menu of American dishes including, creative salads, enticing sandwiches, entrees called "Healy's Signatures" with steaks, chicken dishes, fish and chips, and more.  On the menu you will also find homemade Italian from "Curzio's Kitchen" who ever that is, sounds authentic.  And burgers! 12 varieties, or build your own. Last year, voted best burgers in Putnam. They are served with a choice of  homemade French or sweet potato fries, potato salad, garlic mashed, cole slaw, side salad, or vegetable of the day. For those who need there are gluten free options. Eat at the bar or in one of the two dining rooms.
Served by one of the genuinely friendly bartenders I have ever met, Jason, we enjoyed some good beer and burgers.  What's on tap can be found on Beer Menus. I won't be looking for wine here.
I devoured the special burger of the month, January, "Mac and Cheese Burger" with very tasty French fries.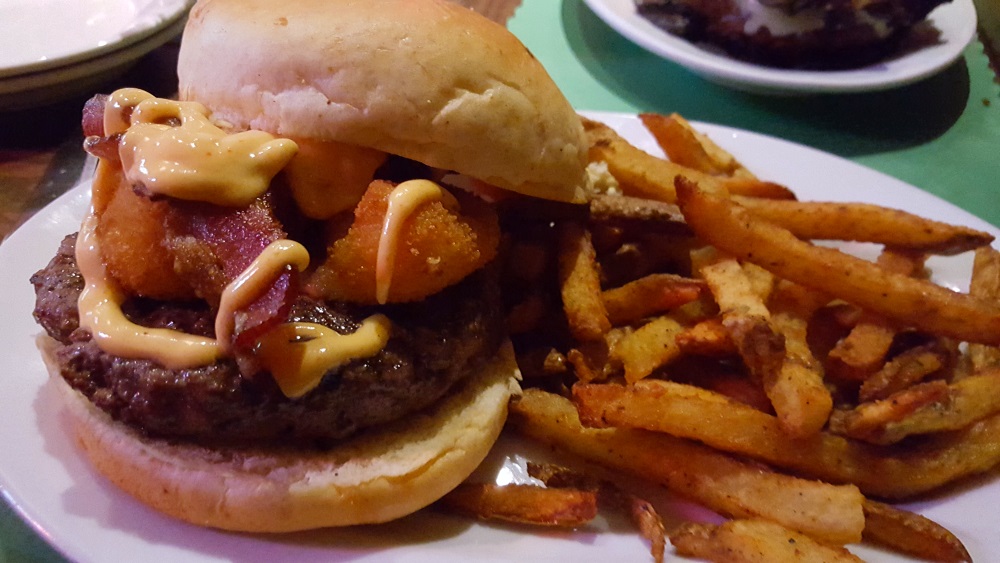 Diana enjoyed the bun-less "Shroom Burger" with portobella mushrooms instead of bread. She picked the sweet potato fries, which she did not like as much as my French, said they weren't sweet enough.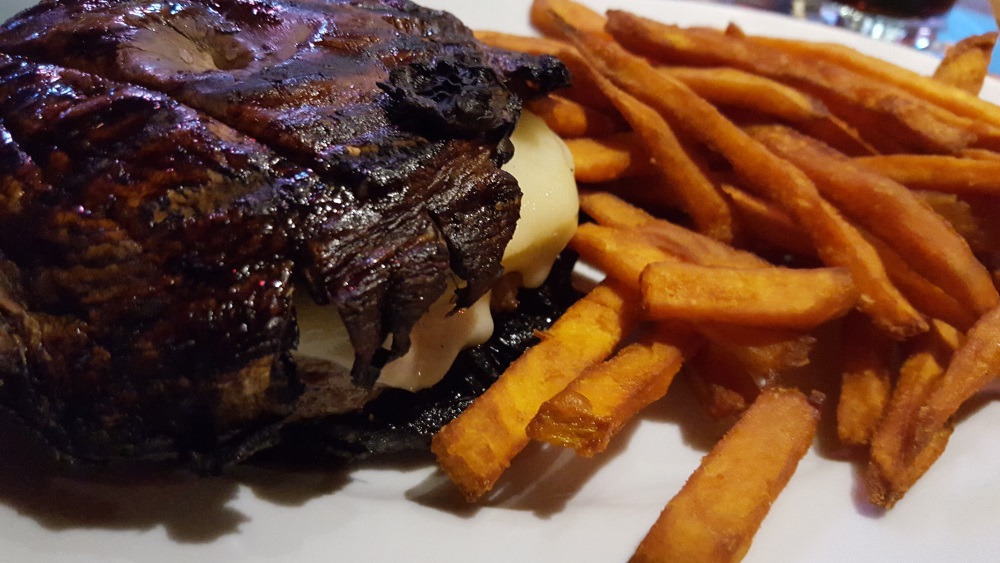 There is a happy hour and events and specials during the week, live music, more info on Healey's web site.
Thursday is $2 Taco night, and your are invited to take the "Taco Challenge" which I understand to win you'll have to eat more than 21.  I had two, good, not the best, but a good cheap bar bite.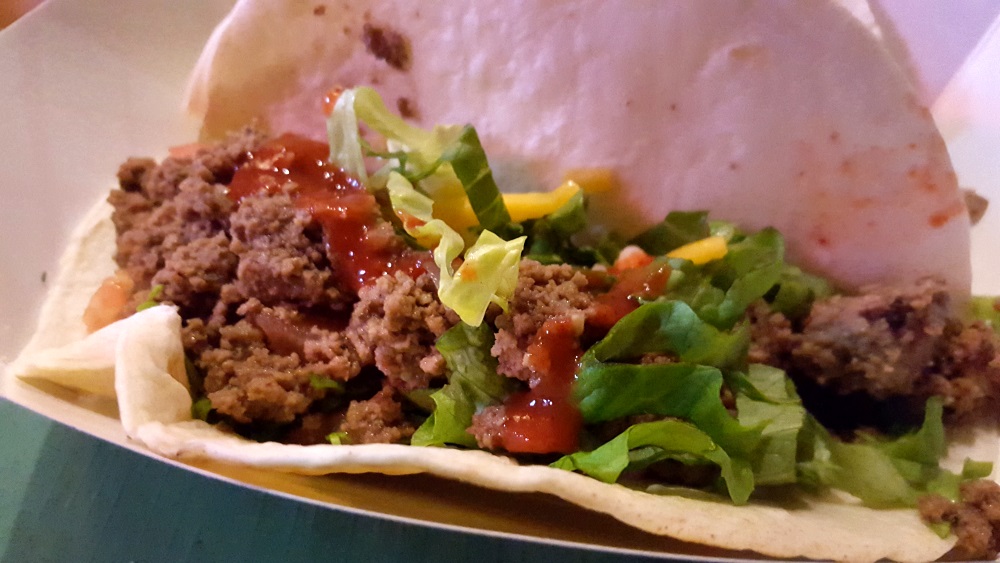 The bar has a lot of TV's and I imagine Healy's get quite crowded on  major sport days.
Nothing much to look at from the outside, yet Healy's is a friendly neighborhood place with good food and drink for reasonable prices. As it is mean to be. Lovingly owned and operated by Stacey & Ryan Healy.
Healy's Corner Restaurant
474 Route 52
Carmel, NY 10512
(845) 306-7087