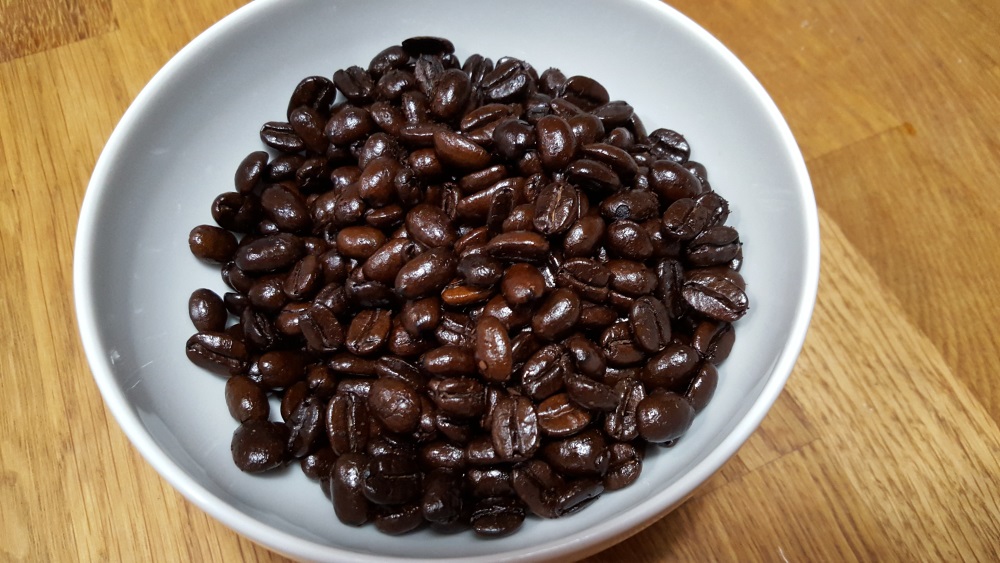 We like our coffee strong, dark is our roast of choice. It yields those shiny beans that look so fresh and appealing.
There are a many great coffee roasters in the Hudson Valley, we do like Tas Cafe in Beacon and others. But, these beautiful beans come from Adams Fairacre market in Wappinger Falls. They are organic Peruvian beans roasted to perfection.  To get this glorious coffee you have to ask. It is not out in the main dispensing tubes at the coffee counter.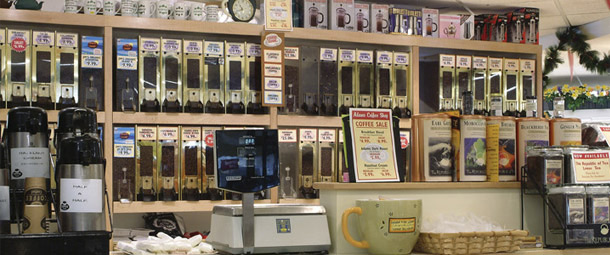 If you like a dark roast too,  ask for Adam's Organic Peruvian Dark Roast. It is a wonderful coffee as is there Sumatra.
The glistening dark color comes from the roasting process, after the "second crack" that comes as the coffee expands after 15 in the roasting process cracks the shell and releases the coffee oils.   At this point it is called "Full City" a medium roast. After 16 minutes it turns to gold a  Dark Roast.  Or  "High Roast Italian, French, New Orleans, European, Continental and Viennese, it's common enough to have been claimed by half of Europe."  Everything You Need to Know About the Roasting Process
Of course we buy the beans whole, and grind before brewing in a French Press. That is the way to start the day!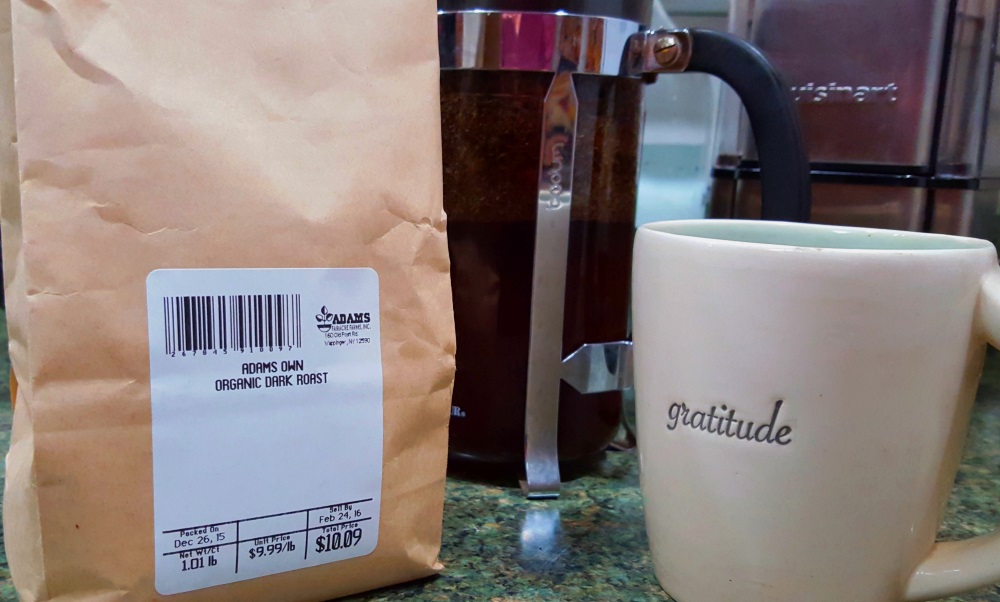 Places to Go, Things to Do • Dining Shopping
Beer Wine Cocktails • About the Authors