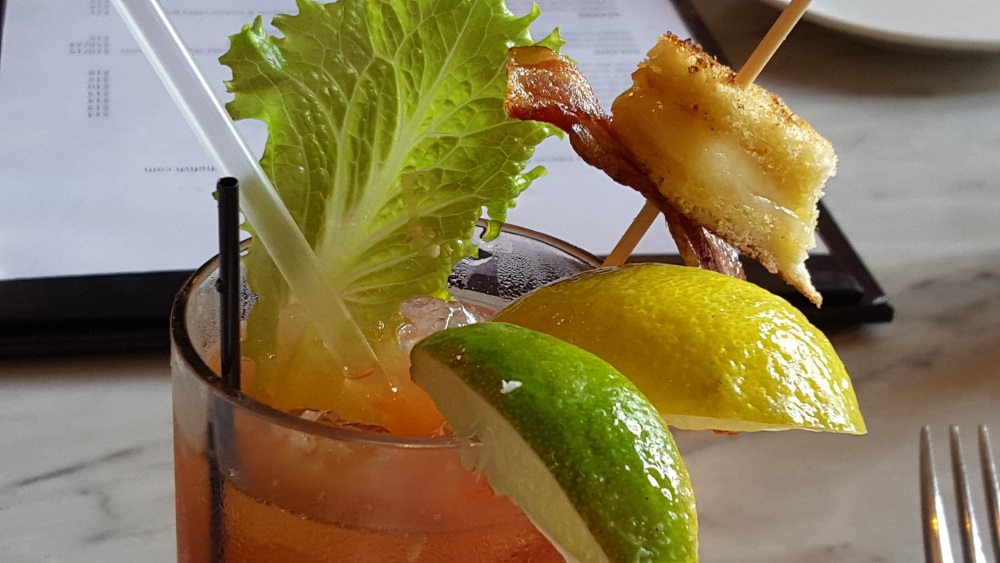 What better way to begin a happy Sunday brunch than a sprightly bloody mary! They have a few to choose from here, I opted for the grilled cheese and bacon.
Purdy's Farmer and the Fish, is a restaurant that has come up often when we've asked new acquaintances here to name some favorites. Taking their advise we joined friends here for a delightful meal.
I relish how owners, Edward Taylor and Michael Kaphan, have created an exciting contemporary dining experience while preserving the historic mood of the 240 year old house that is Purdy's.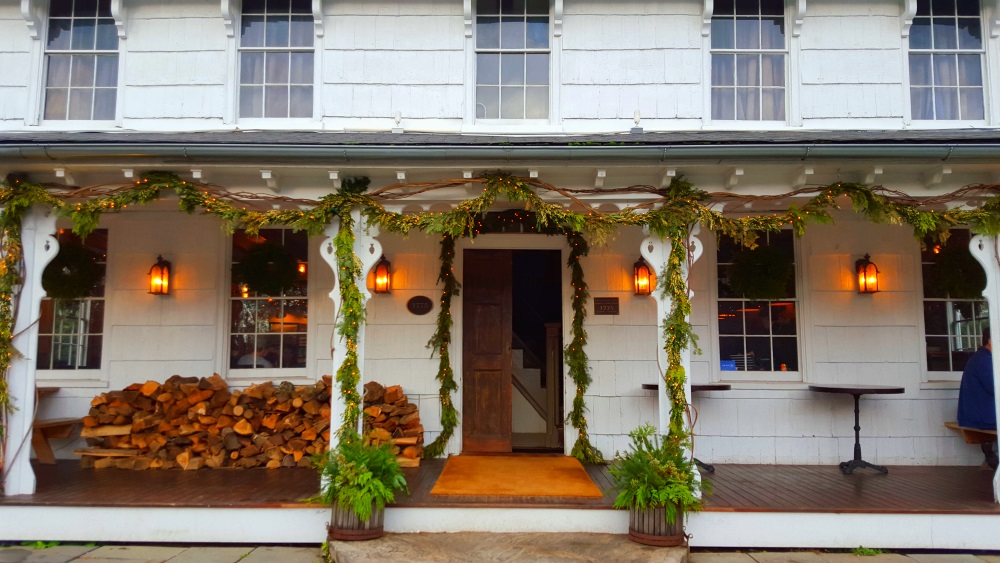 Inside the place is alive with happy staff and diners. Lots of action at the booze bar and raw bar. The oysters we had were miraculously freshly delicious.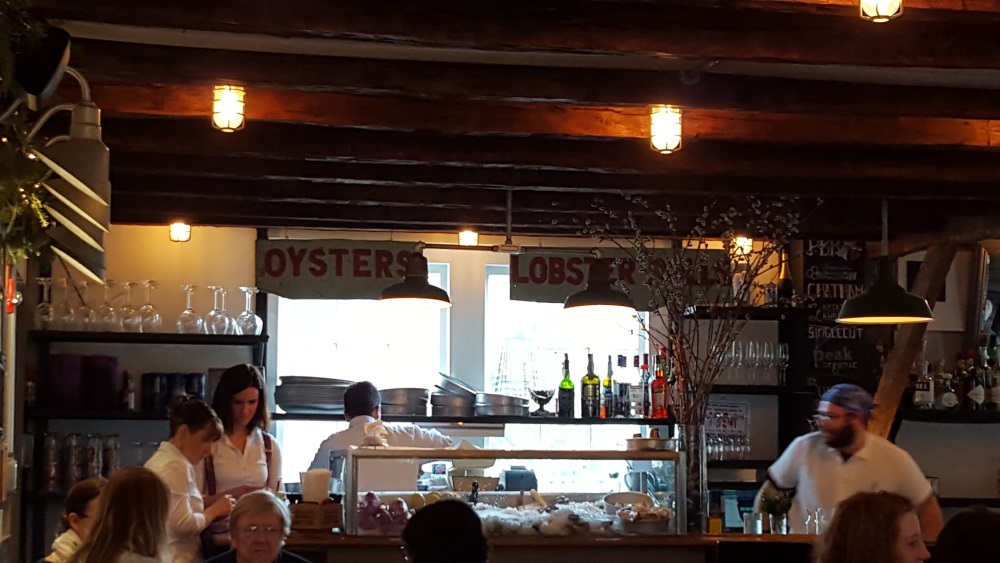 The dining room is colorfully adorned according to the season.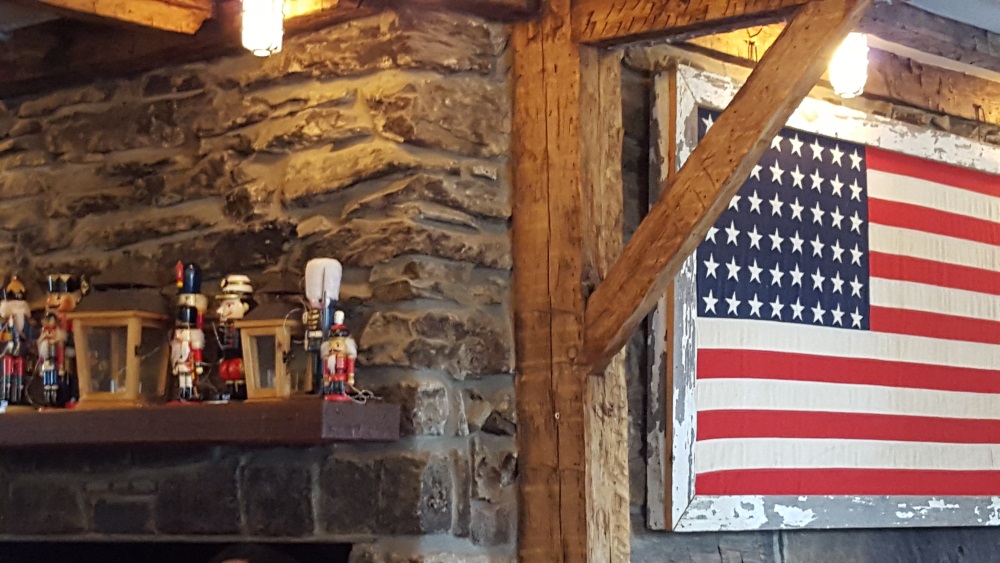 The menu is diverse with all manner of selections for your gourmandizing pleasure. I adored the fish and chips the daily catch — Cod Cheeks today — in a beer batter with crisp and creamy skin on frites.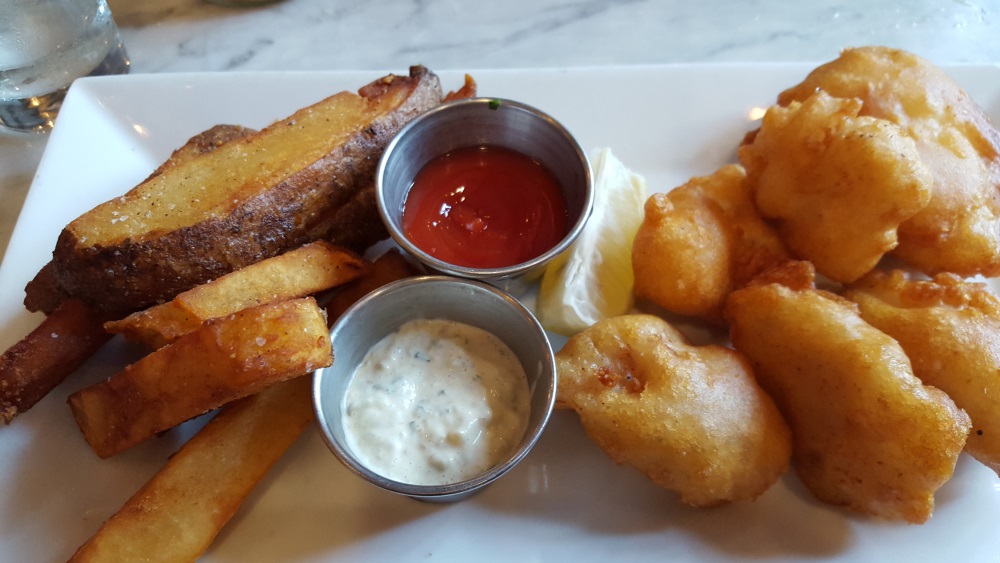 After your meal be sure to check out the Farm Shop, and take home more delights to savor.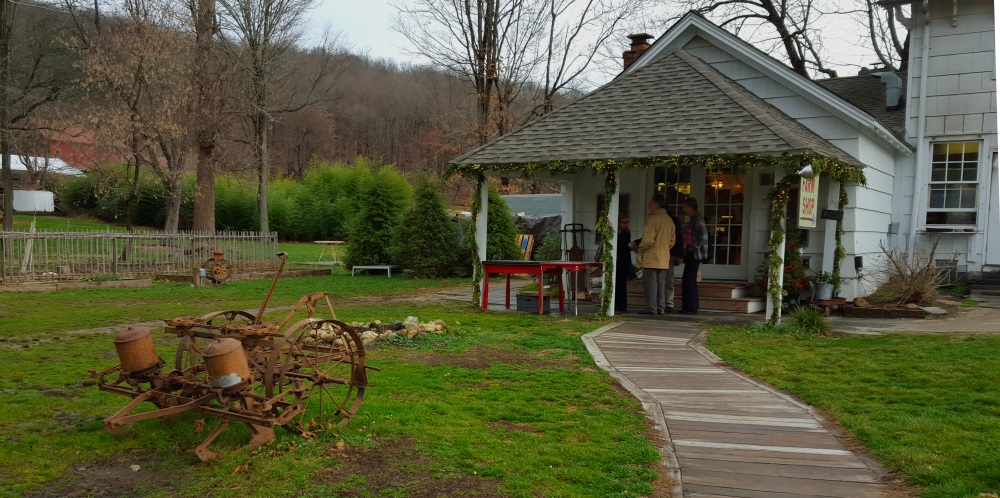 Our friends are right, Purdy's Farmer and the Fish is fabulous.
Purdy's Farmer and the Fish Web Site
100 Titicus Road, North Salem, NY (914) 617-8380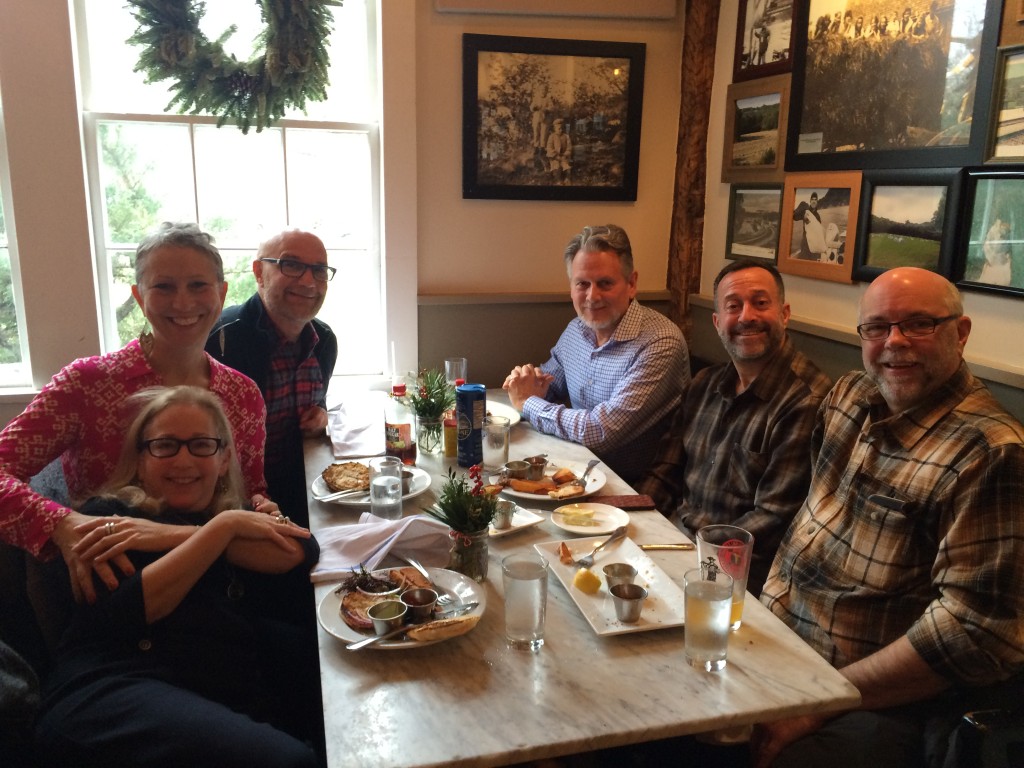 Places to Go, Things to Do • Dining Shopping
Beer Wine Cocktails • About the Authors