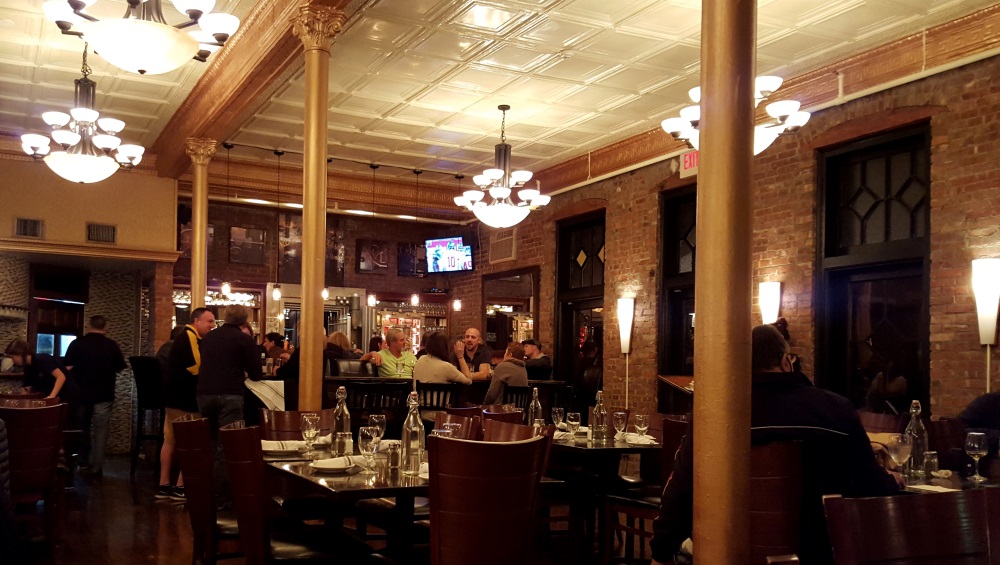 Step inside The Vault, a new and exciting Beacon restaurant, and you feel immediately at home, the feeling only you get at a local place.  We joined friends here for dinner on a Sunday night, and thoroughly enjoyed the spacious yet cozy environment, worldly cuisine and smart drink selections that give this place the feeling of a neighborhood place with small town charm and big city flair!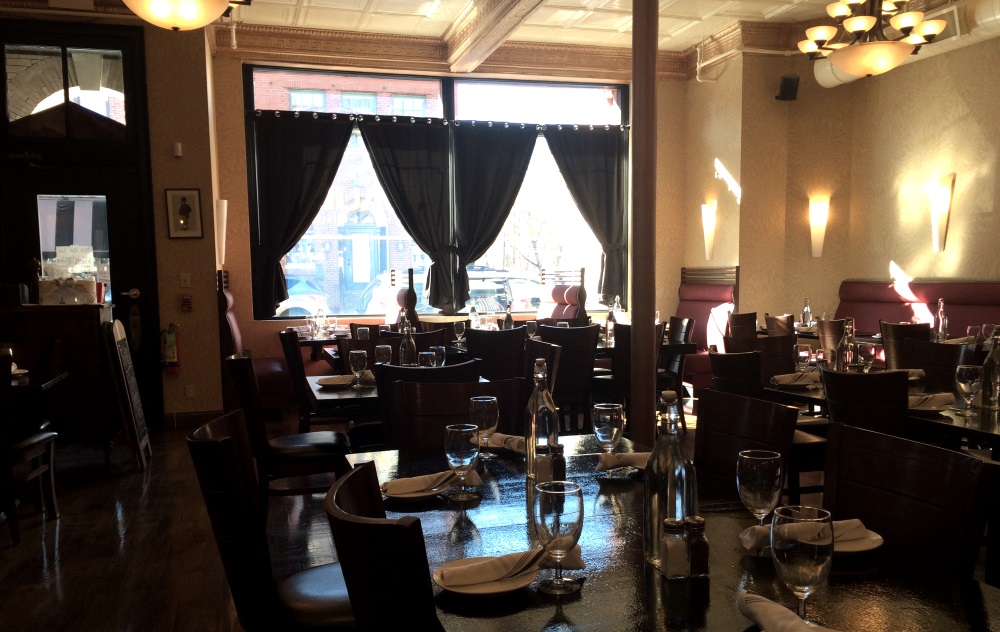 Created by local brothers Jon and Marc Lombardi who bring decades of experience to this very welcome addition to the re-blooming Beacon dining scene.
In the kitchen the well crafted and perfectly delivered food is the work of CIA graduate Amerci Rodriquez. She brings local and other well sourced ingredients together in an internationally inspired menu with Hudson Valley roots.
We started our dinner with some of the small plates and a charcuterie platter. They were delicious. There have been some mentions of the tapas here being to small we did not find this to be the case. Sharing three small plates among four was a very adequate first course.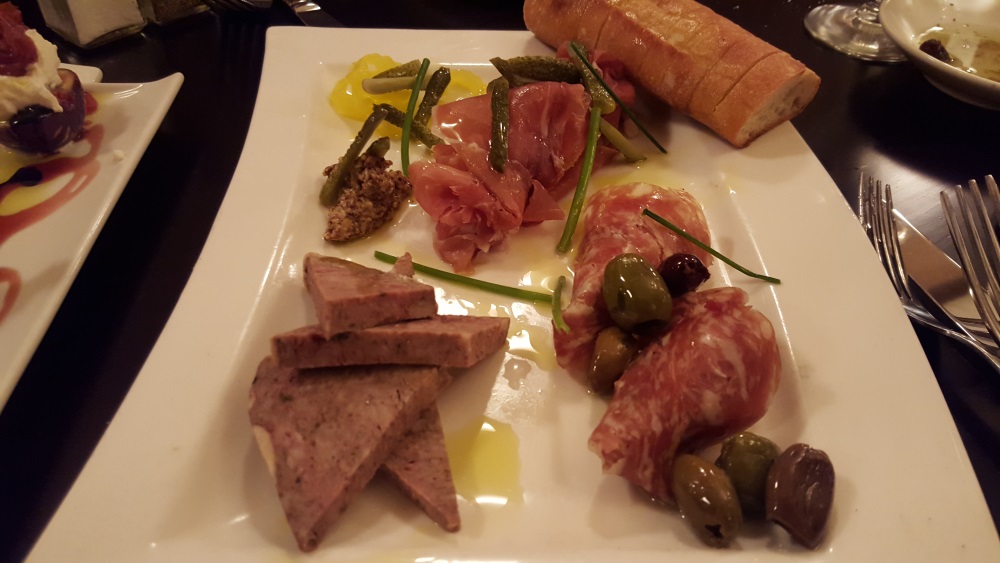 The locally sourced charcuterie, cheese or meat plates are available.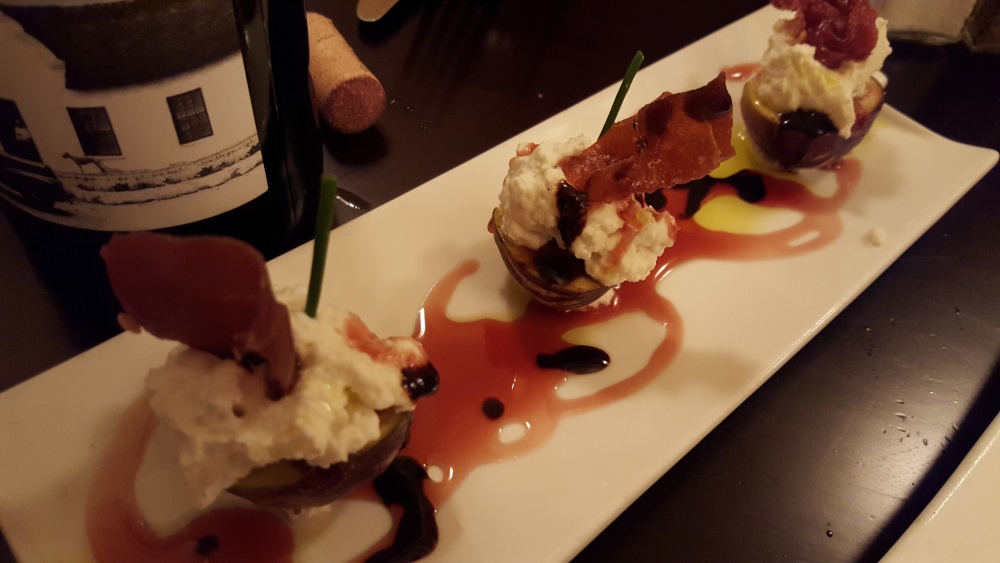 Brülèed figs,  with lemon ricotta mousse, crispy prosciutto,
and a port reduction sauce.
We also enjoyed the pan roasted wild mushrooms, with baby spinach, crispy caramelized shallots and a creamy mascarpone.
Jon Lombardi runs the day to day operations and is proud of having two accomplished women running his kitchen, with Amerci is pastry chef Suzanne Quinllen. They both work culinary magic.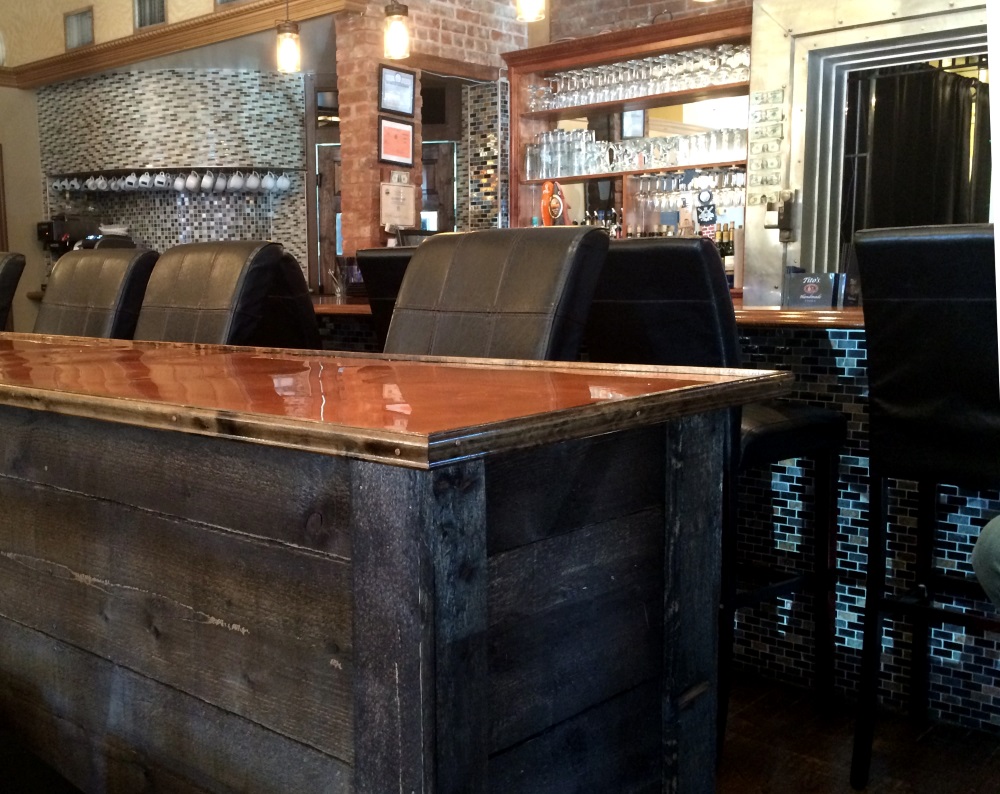 Back by the old vault, yes a real old bank vault, and the bar is a long communal dining table that is a perfect spot to enjoy a cocktail or glass of wine and some small plates and perhaps make some new friends.
Speaking of the wine. I was very impressed by the wine list here. Moderately priced it offers a great selection, there are the standards, but I suggest being a bit adventurous and trying something new like these.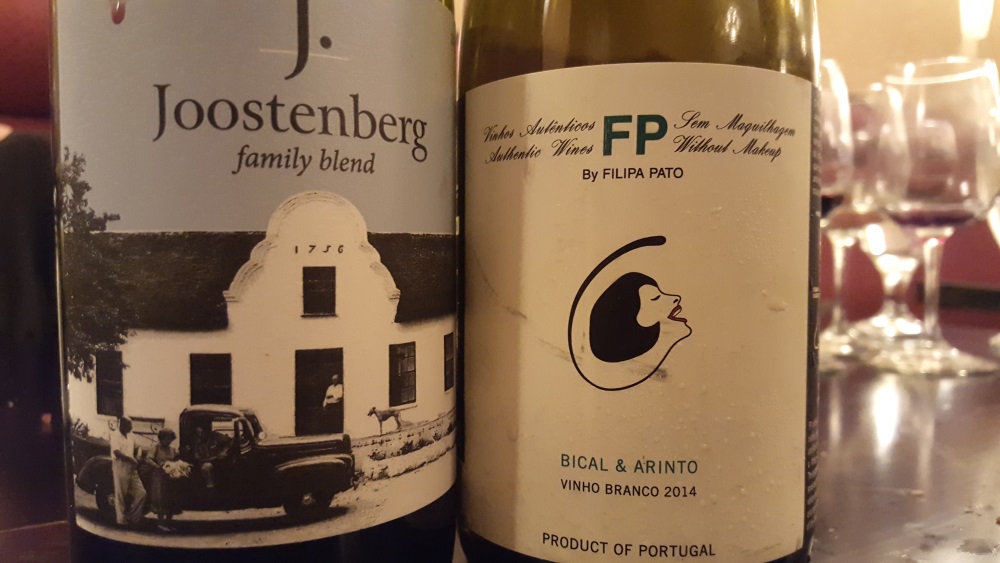 We had a bright and exciting white from Portugal, which if Pinot Grigio or Sauvignon Blanc is your usual, you will love this wine. And a very food friendly red blend from South Africa that Pinot Noir or Merlot drinkers will love. Both made with grapes you may have never tasted before. I later learned who designed the wine list and it made perfect sense.
It is created by New York based Michael Skurnick Wines, now Skurnick Wines. They have been one of our favorite importers for decades.  Michael Skurnik,started in the industry at Windows on the World restaurant under the famous sommelier and Hudson Valley resident Kevin Zraly.
The wines paired so well with our main courses.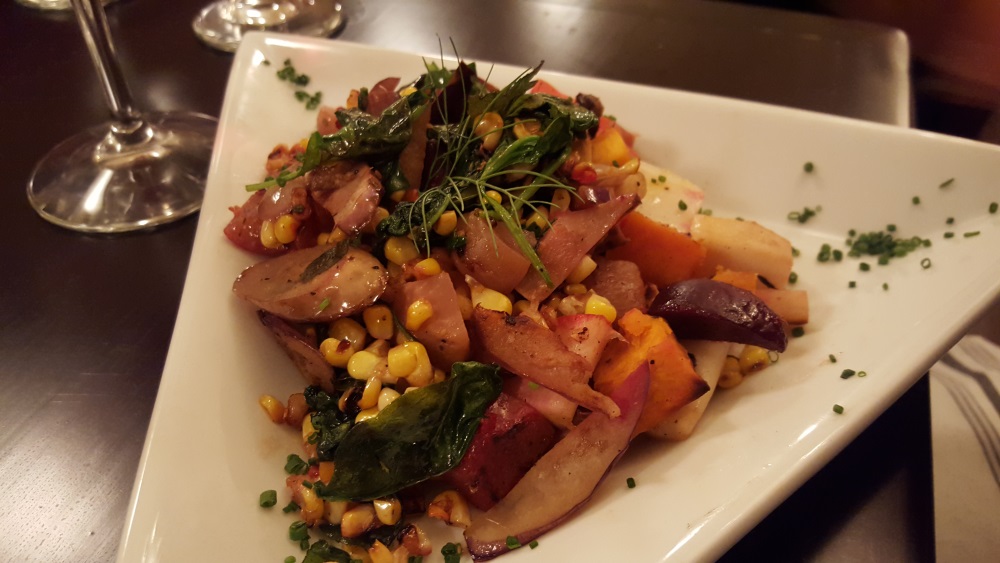 A special dish of the evening.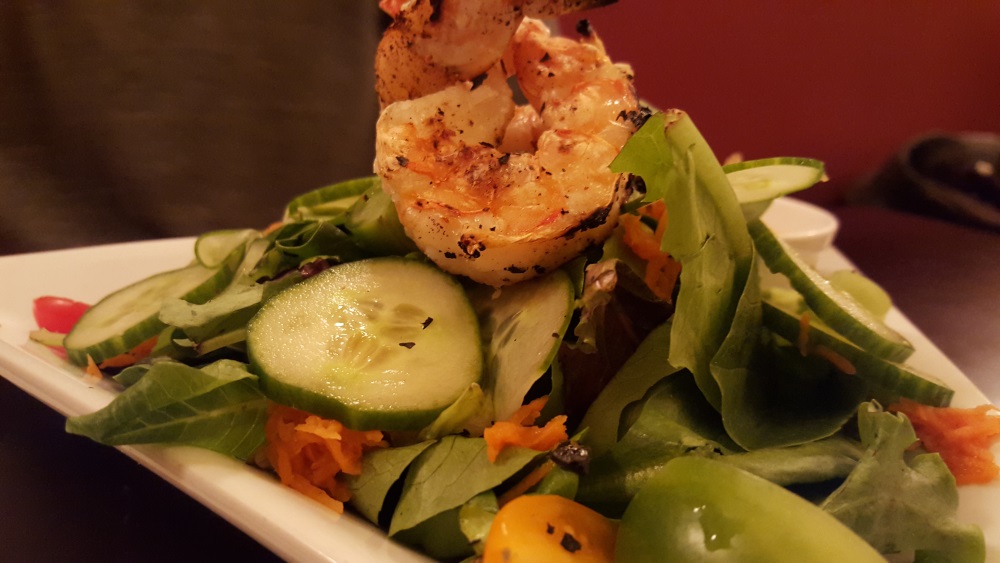 Mesclun greens, cherry tomatoes, cukes, shallots, carrots with a tart and savory dressing and tender grilled shrimp.
We also shared a delicious burger, grass fed beef, that is done with thick local bacon, a house made  onion jam, dripping with pepper jack cheese and topped with frizzled shallots.  With the burger are the exceptional fries.
Preparing perfect fries is harder than you might think, there just a few places in the country I'd rate as top notch. They get them right here.
There are wonderful creative options for all diets. But please break any rules you have and try the desserts which are new on a regular basis.
The very nicely appointed space was designed by brother Marc, I thought for sure it was some well know interior designer. It is spacious and comfortable, while homey and cozy, local yet international. You feel like you are in Beacon or could be in Manhattan, Paris or London.
I'd be remiss if I did not mention the fun and interesting cocktails. We will be imbibing in them next time.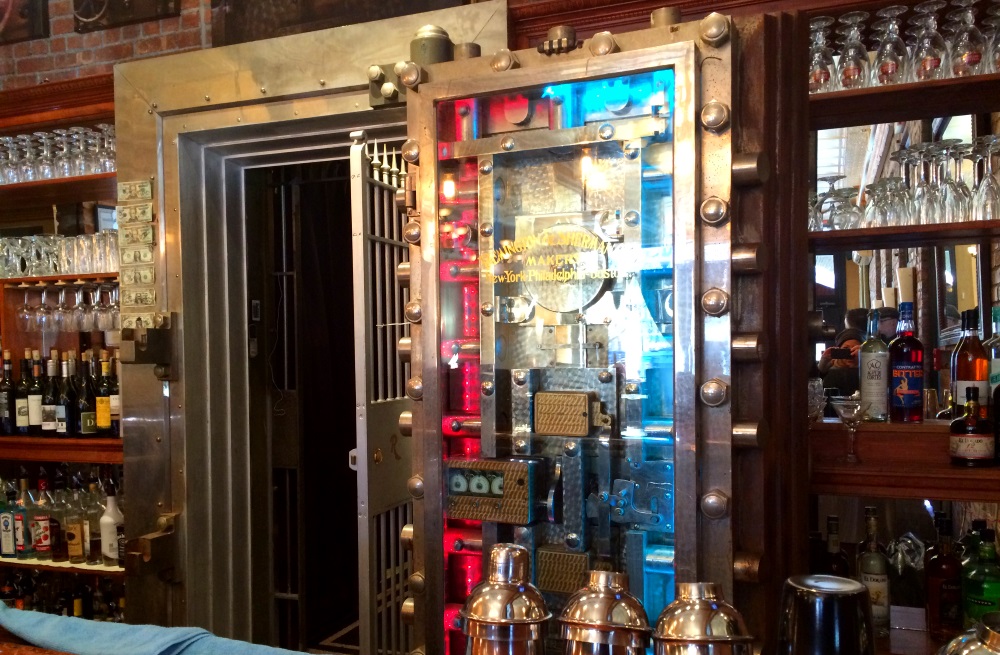 446 Main Street
Beacon, NY 12508
(845)202-7735
Facebook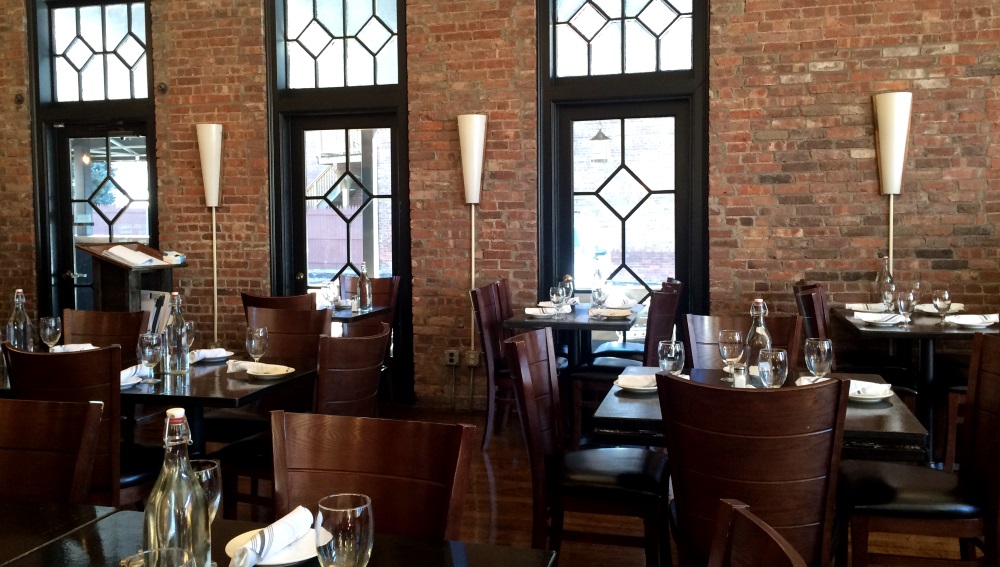 Places to Go, Things to Do • Dining Shopping
Beer Wine Cocktails • About the Authors