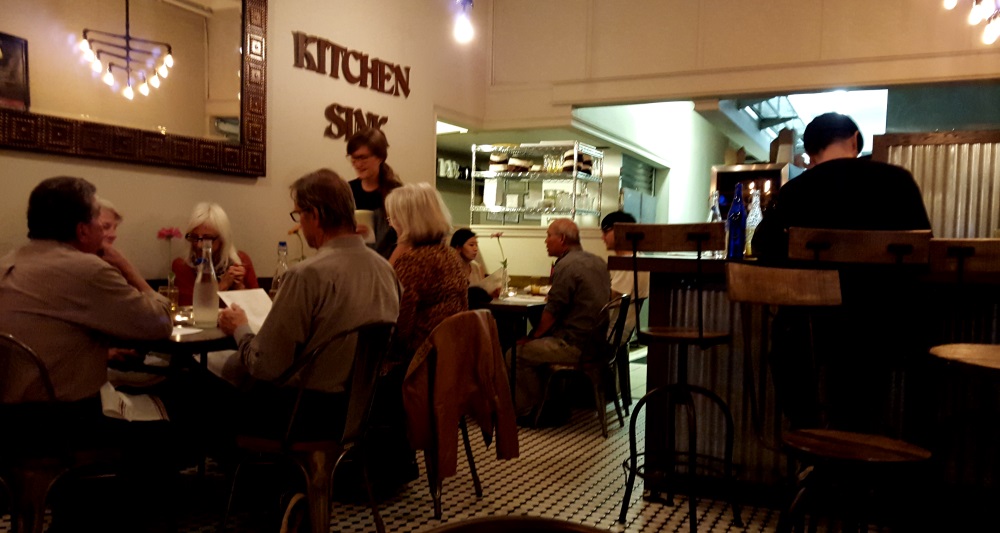 I don't remember where I saw a mention of this place, but I immediately knew it was likely to be a restaurant we would like. And sure enough it is.
It is thrilling to see great new places opening up in Beacon. Harry's Hot Sandwiches; The Vault which we plan to try soon, and Kitchen Sink, Chef Brian Arnoff's inspired restaurant that opened in August. 
I have but one complaint about this place, it is too small, bound to be crowded on the weekend. We dined early on a Thursday night and were fortunate enough to get the cozy table by the window before the place filled with excited diners.
The menu is strategically local, starting with a nice list of New York state wines. We enjoyed this Cabernet Franc from On a Bay Vineyard of the North Fork.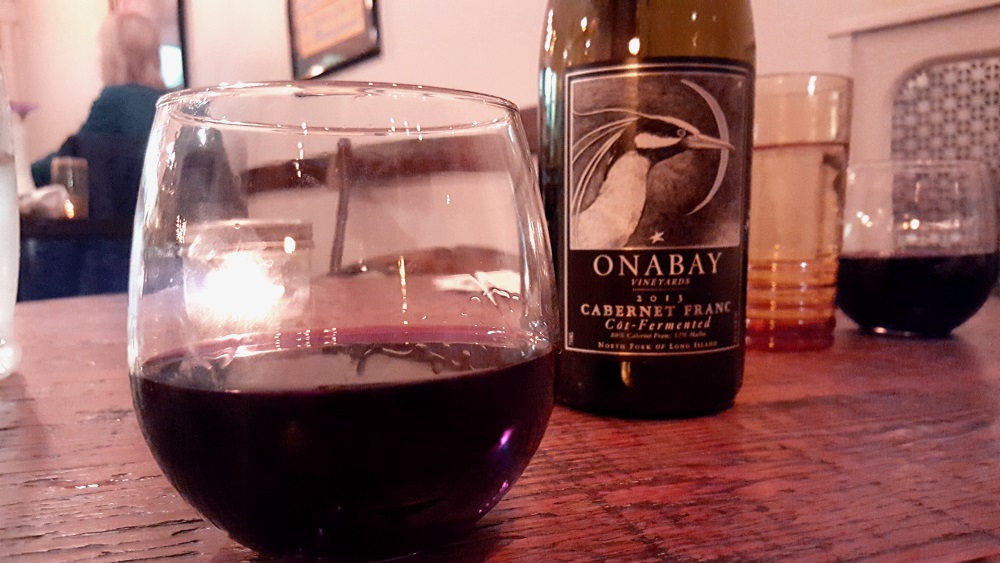 A longtime Dutchess resident, his family owns Truckload Farm and Orchard, in Hyde Park, Arnoff left to study Hospitality at Boston University. Then spent some years in that town working with acclaimed chef Barbra Lynch and helped open her award winning restaurant, Sportello. He caught a yearn to travel and ended up in DC where he opened CapMac a very popular food truck that gained recognition and awards from the Washington Post, The Washingtonian, Southern Living Magazine, Thrillist, Zagat and more. With all this experience he has returned to the Hudson Valley and we are so glad.
The menu here left us struggling to decide on which dish to choose, they all looked so good. When we finished these we were already planning our next visit.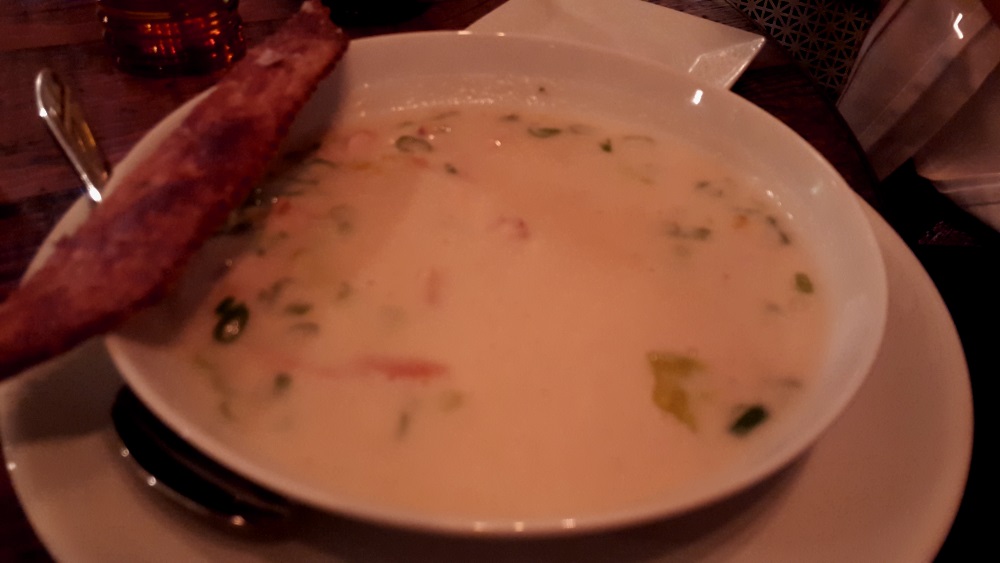 Our souls were quickly warmed on the chilly fall eve with this parsnip and celeriac soup with smoked trout, rye and caraway crisp.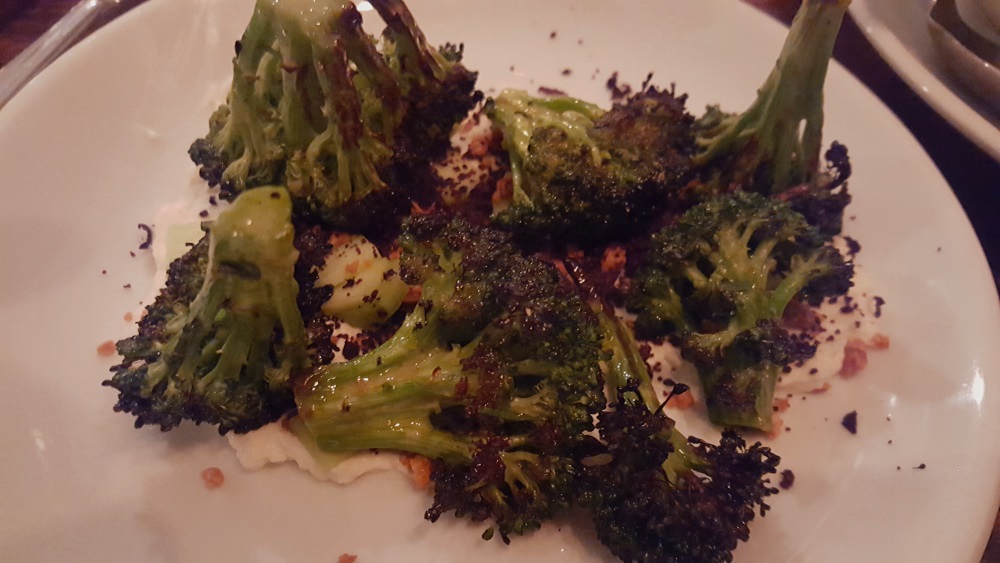 And we got in our daily dose of local veggies with the charred broccoli salad with roasted almonds, Brian's fabulous house made ricotta, herbs, and dehydrated olives. Note dishes are specified on the menu as GF and or V.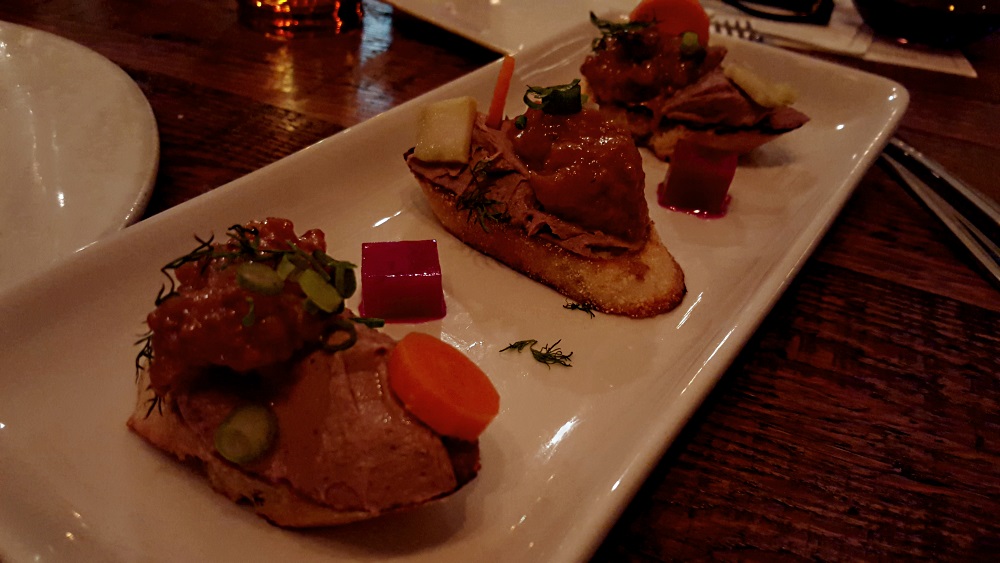 Diana loved the chicken liver on toast with a peach mostarda, and bourbon rosemary caramel sauce.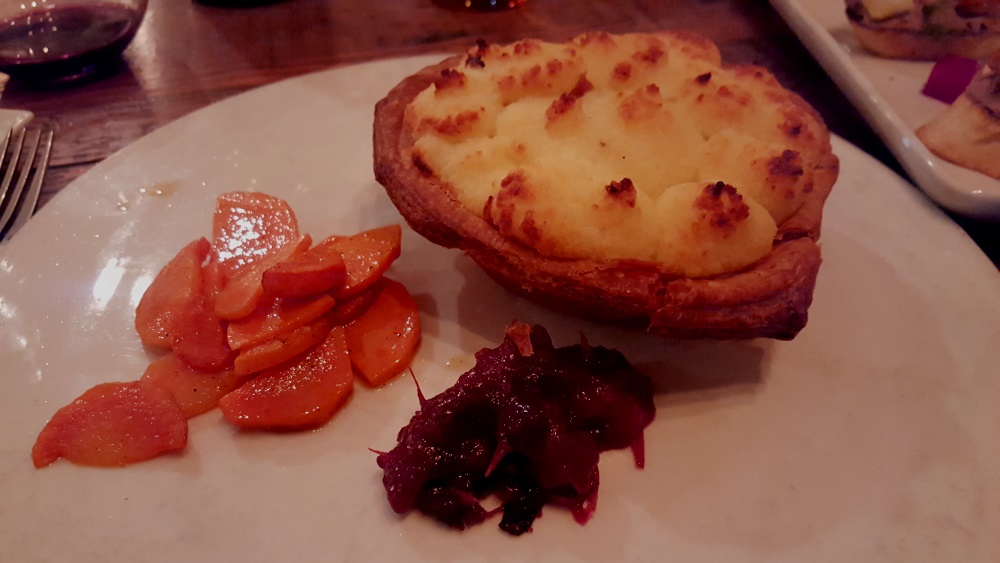 While I devoured the braised chicken pie, with a sherry volute, melted leeks, and whipped potatoes. The descriptions are from the menu, not mine. But very accurate. I'll also note that the portions are discreet, just right, not too much.
The staff was as friendly as can be. We so look forward to seeing them again. The room is compact yet comfortable.
Kitchen Sink Food & Drink
157 Main Street, Beacon, NY
(845) 765-0240
Places to Go, Things to Do • Dining Shopping
Beer Wine Cocktails • About the Authors