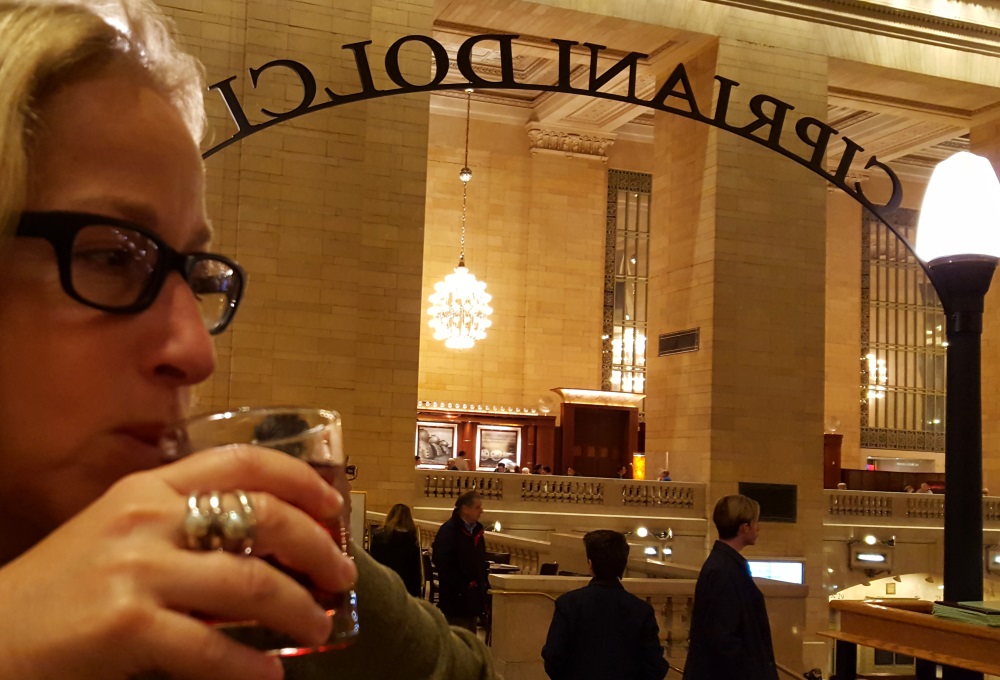 If you find yourself with some time before your train back north there are some nice places to enjoy a cocktail before your departure.
We were in the City for a day of shopping, strolling movies and dinner. A little celebration for our 30th wedding anniversary. It was about 8:45 and our train was not departing until 9:24.
We tried The Campbell Apartment, a fabulous bar and restaurant set in what was once the private office and salon of 1920's tycoon, John W. Campbell. But, the patrons were three deep at the bar and the noise level was too loud.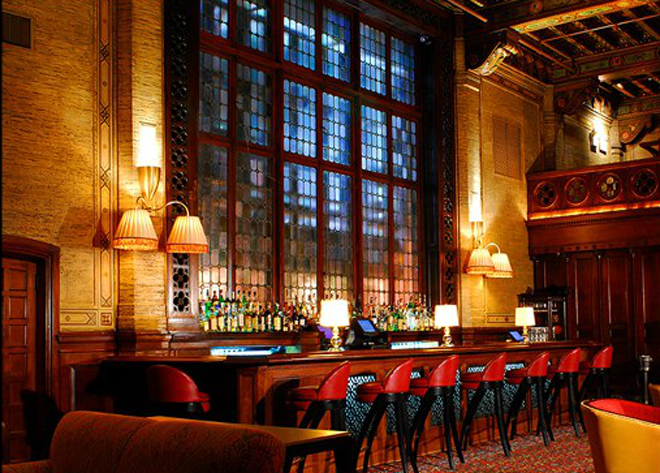 The Campbell Apartment
So we wandered across the hall to Cipriani Dolci, both are easily accessed from the Vanderbilt Avenue entrance of Grand Central.  Here we found an uncrowded bar and enjoyed two excellent cocktails.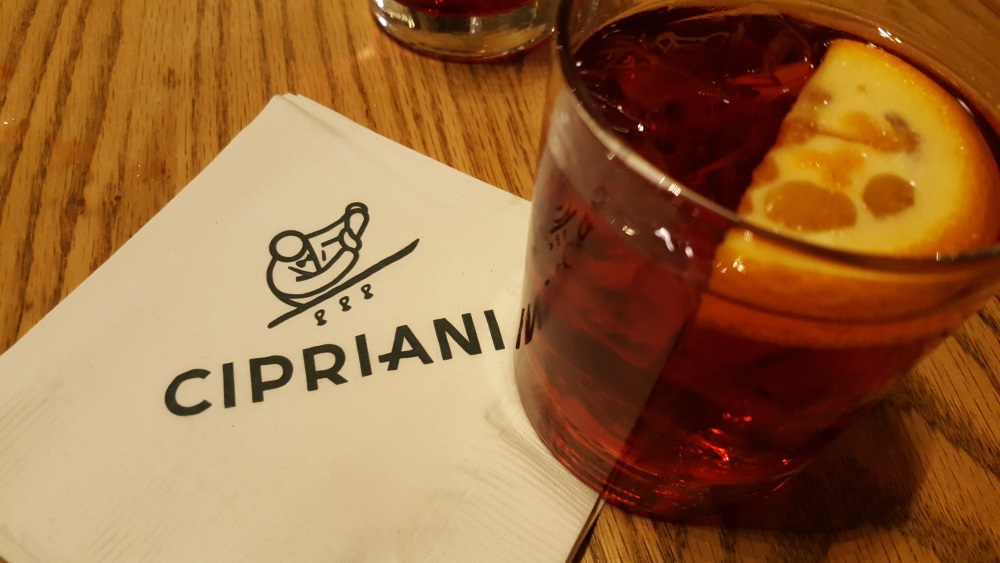 A classic Negroni
We have a special place in our heart for the Cipriani establishments, they bring back sweet memories of sipping Bellinis at Harry's Bar in Venice.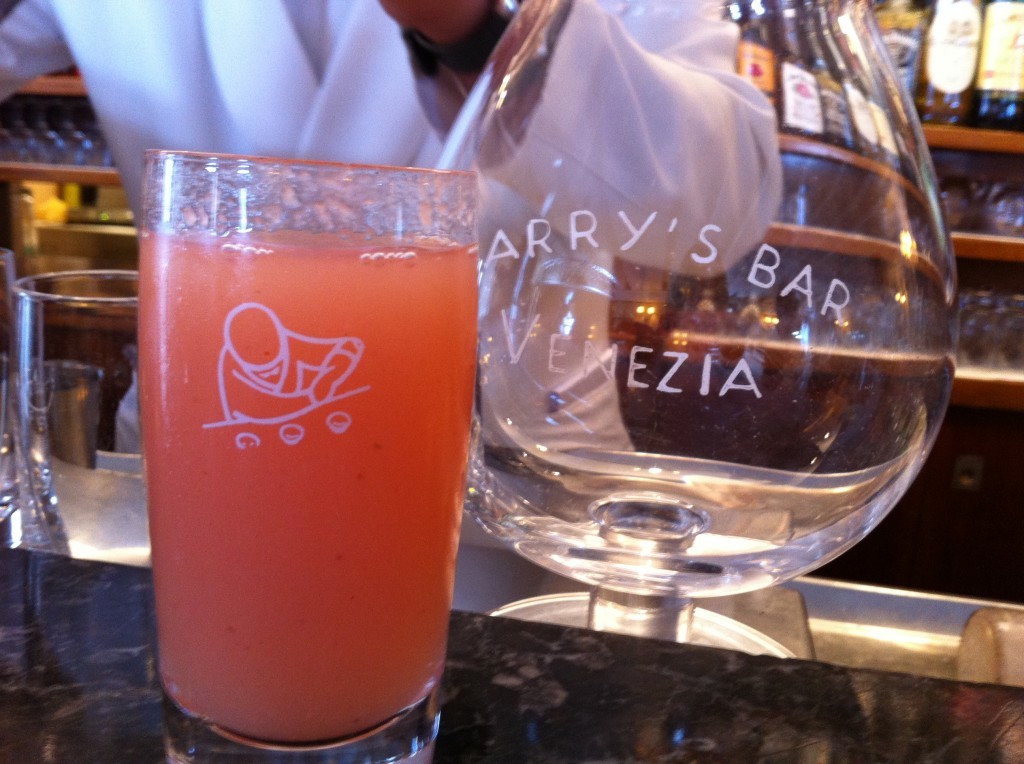 Our first visit to Harry's was in June of 1985, the year we were engaged and married.
Places to Go, Things to Do • Dining Shopping
Beer Wine Cocktails • About the Authors