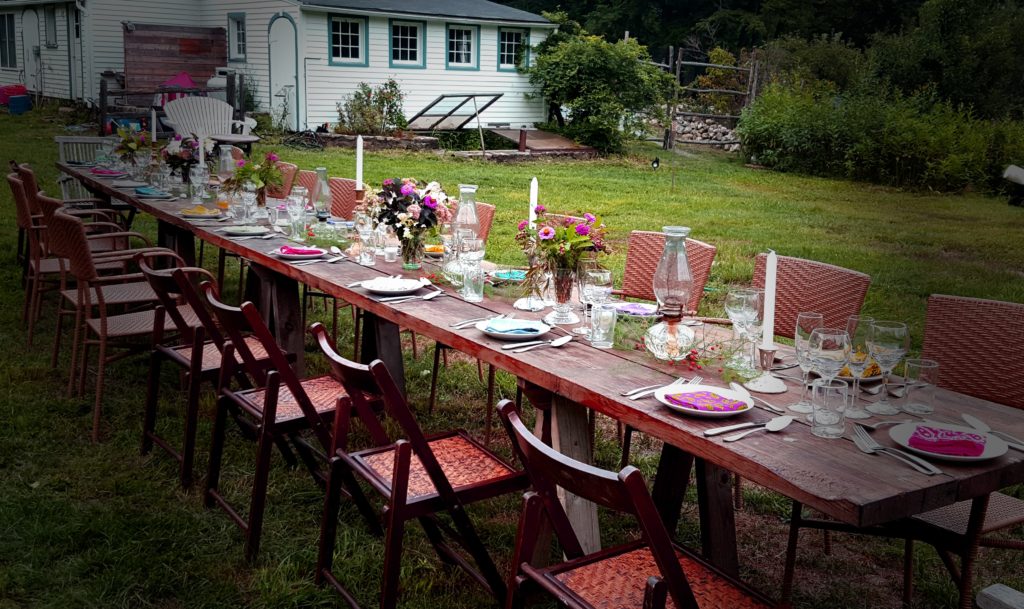 The hidden yet prosperous farms of Garrison are true gems of our community. Most everyone has heard of Glynwood Farm, more than a farm an institution with a mission "to ensure the Hudson Valley is a region defined by food, where farming thrives."
But perhaps lesser know yet equally vibrant, is Longhaul Farm that operates a copious CSA to which you may subscribe and in season offers wonderful dinners with wine pairings to small parties in "The Cottage Supper Club."
Operated by Jason Angell and Jocelyn Apicello who have enthusiastically embraced their decision to pursue a more satisfying way of life with a deep connection with the earth. They spent a year in Patagonia Argentina at 20+ year old organic and bio-dynamic fruit and vegetable farm in El Hoyoa learning the art and science of farming. Then moved back to family land in Garrison.  More
For my birthday dinner Diana got us two seats at Longhaul's Supper Club. The events begin with a special cocktail and invitation to stroll the grounds.
It was a gray day, but the richness of the land was no less beautiful. Fortunately the impending rain held back through our evening of wining and dining.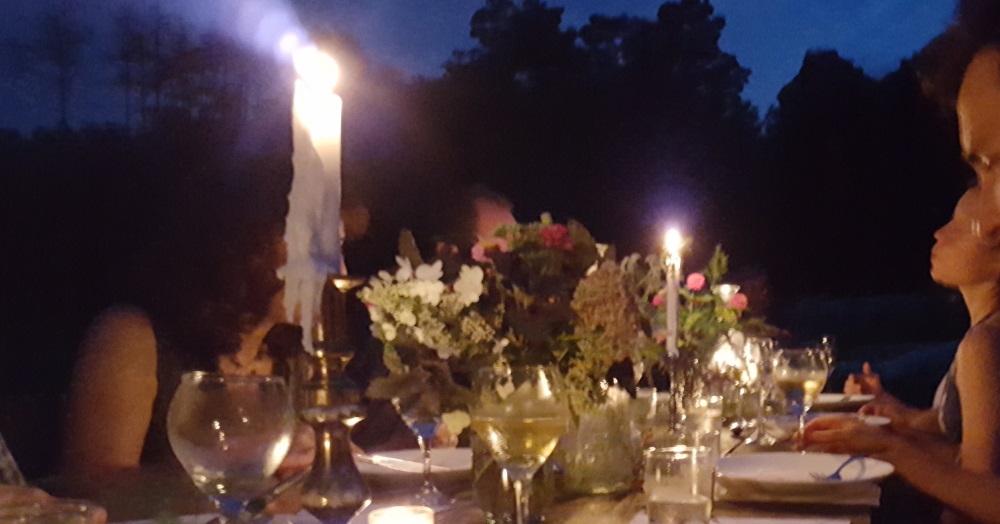 The menu was spectacular all prepared by Jason and Jocelyn with vegetables, fruit, and meat all from this farm. Each dish was lovingly presented. Truly "Farm to Table."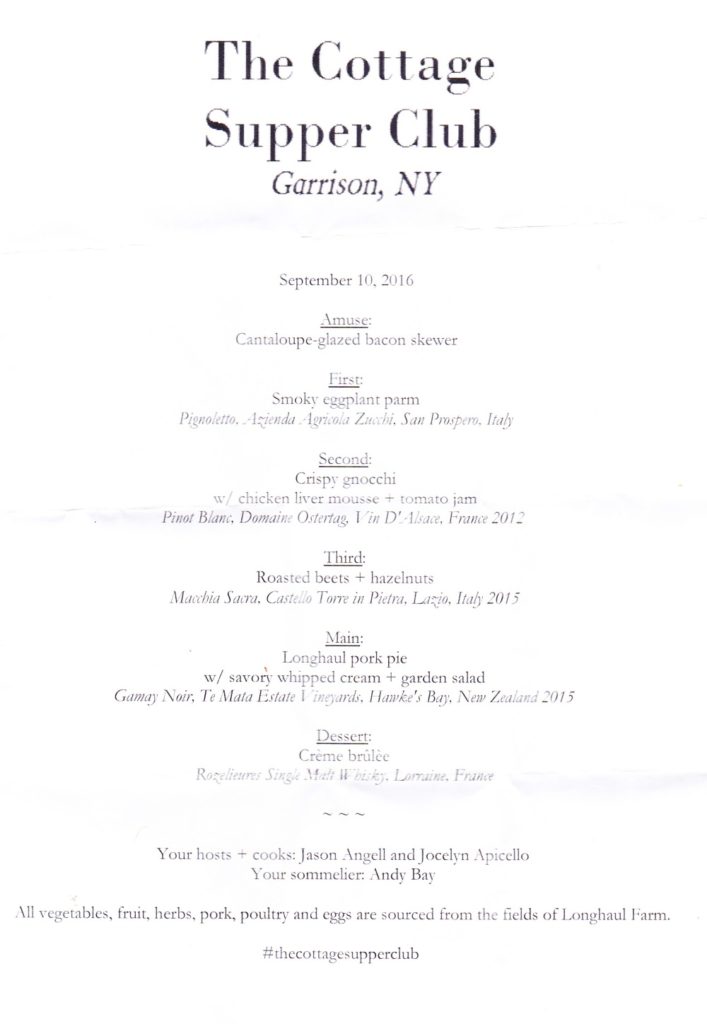 Wine was served for each course, selected to compliment each dish. Well presented by sommelier Andy Bay.
A wonderful evening was had by all.
Learn more about their CSA here.
Places to Go, Things to Do • Dining Shopping
Beer Wine Cocktails • About the Authors