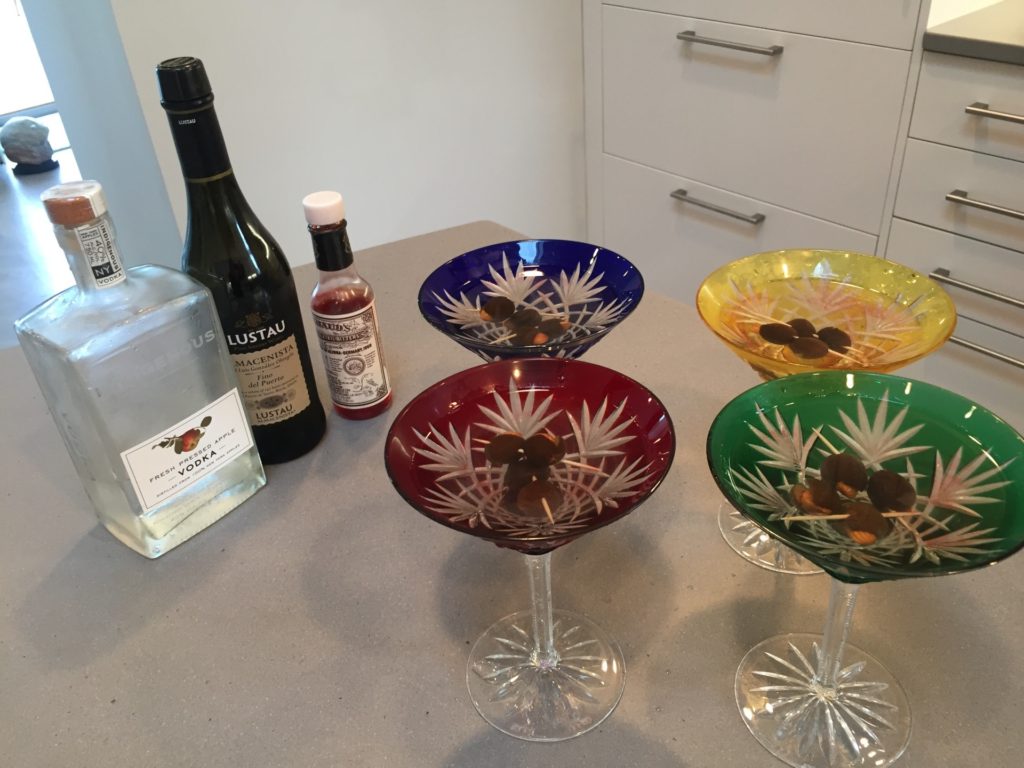 We drank and ate and laughed and played,  a weekend of fun and friendship at cherished Long Beach Island Loveladies beach, with best friends Gail and Marc, part of a year long celebration of Gail's 60th birthday.
Of course an original cocktail just for Gail Wagner was in order. "I love your cocktails," were Gail's words, "but they are too sweet for me." Well ok, I can make dry cocktails, and crafted this Sherry Martini with Hudson Valley Tuthilltown Spirits Indigenous Fresh Pressed Apple Vodka, Lustau Almacenista Fino Sherry from, Artisan Wine Shop, Beacon, and the very fine 1830 Antoine Amédée Peychaud bitters, accented with raw almond stuffed black olives. The result … " Yum!  Very delicious and not sweet!" called the GW Six Oh!
The recipe:
For each cocktail
2 oz  Tuthilltown Spirits Indigenous Fresh Pressed Apple Vodka
1/2 to 3/4 oz Lustau Almacenista Fino Sherry
Canned Pitted Black Olives Stuffed with Raw Almonds
3 drops of  Peychaud Bitters
Chill a martini glass or four with ice and water or in your freezer
Stuff a bunch of good black jumbo olives, the pitted kind in a can with raw almonds put two on a toothpick
Add ice to a shaker and the vodka and sherry and shake well
Let it sit for a moment as you empty the ice water from the cocktail glasses or   pull them from the freezer and place the stuffed olives in each glass
Gently pour the cocktail over the olives and add three drops of the bitters
Toast sip and smile
Blogs and Pages
Made with 100% Hudson Valley apples grown at selected local orchards, it is so smooth and delicious.
Sherry and Vodka Available at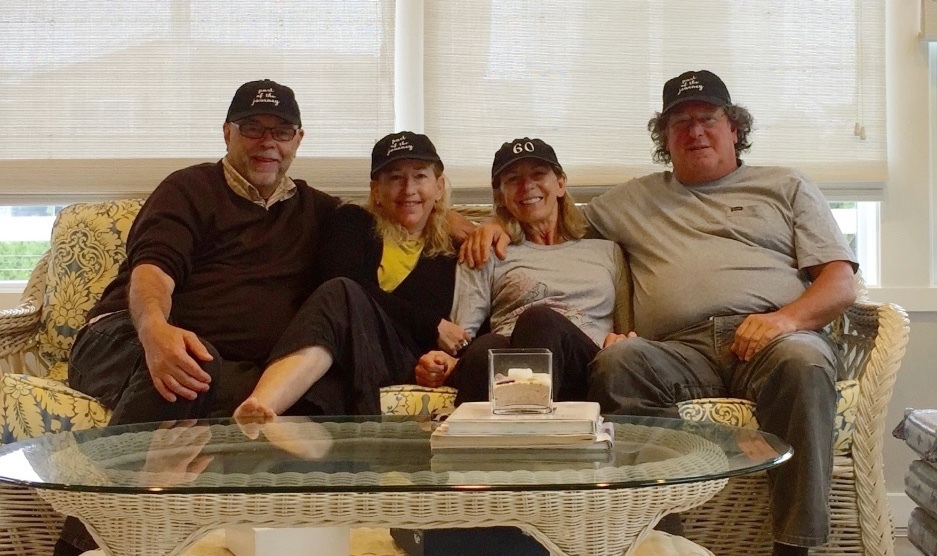 Places to Go, Things to Do • Dining Shopping
Beer Wine Cocktails • About the Authors