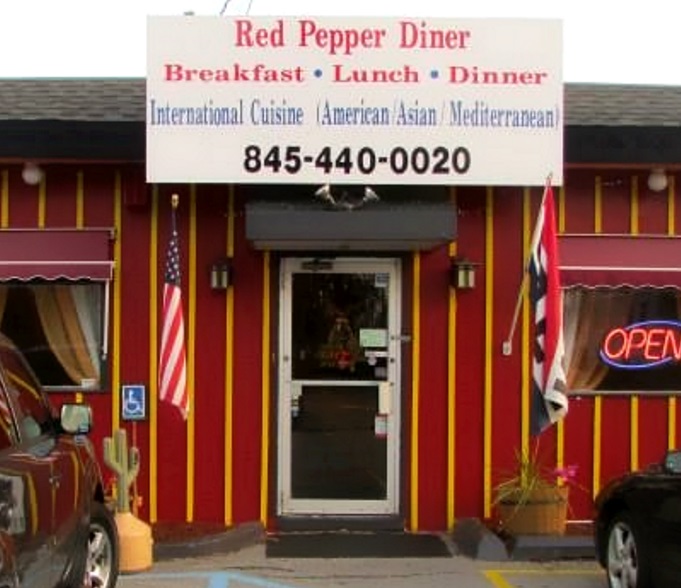 We had always been curious about the quirky little dinner called "Red Pepper" on route 9D just North of Route 84 in Wappinger Falls, with its bright red and yellow colors and promise of "Worlds Favorite Cusine."
Opened in October two years by excellent chef and very welcoming host Saman Munaweera, Red Pepper has two personalities.
Once seated you'll be offered two menus, one that offers typical American diner food and Italian American dishes, breakfast, lunch and dinner, and the menu we immediately chose Red Pepper Rasa that presents Saman's authentic Sri Lankan dishes.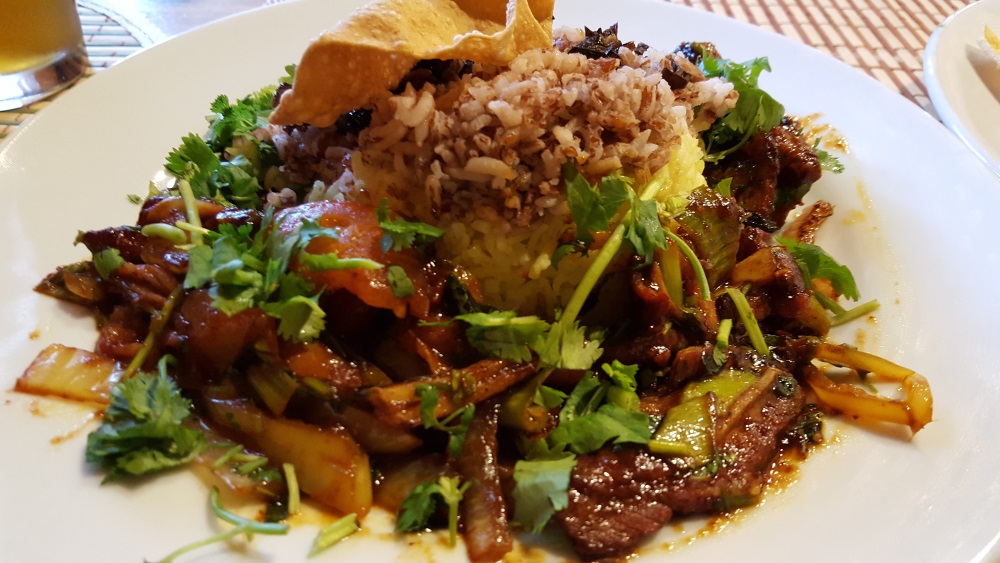 Beef Kothu Roti
Rasa is a Sanskrit term meaning "sap," "essence" or "fluid." In the spiritual tradition, this term refers to the essence of human experience; the emotions that govern human life.
The menu includes many delights best accompanied with the most popular Lion Sri Lankan beer.  We enjoyed a most pleasing dinner.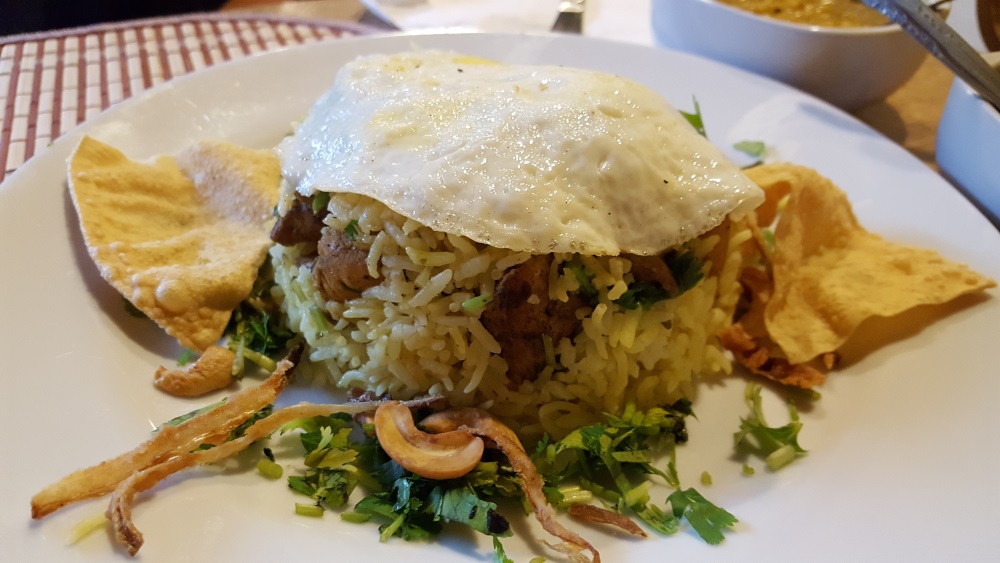 With something new a dish called Chicken Hopper. A full description can be found on the Red Pepper Rasa menu here.  MENU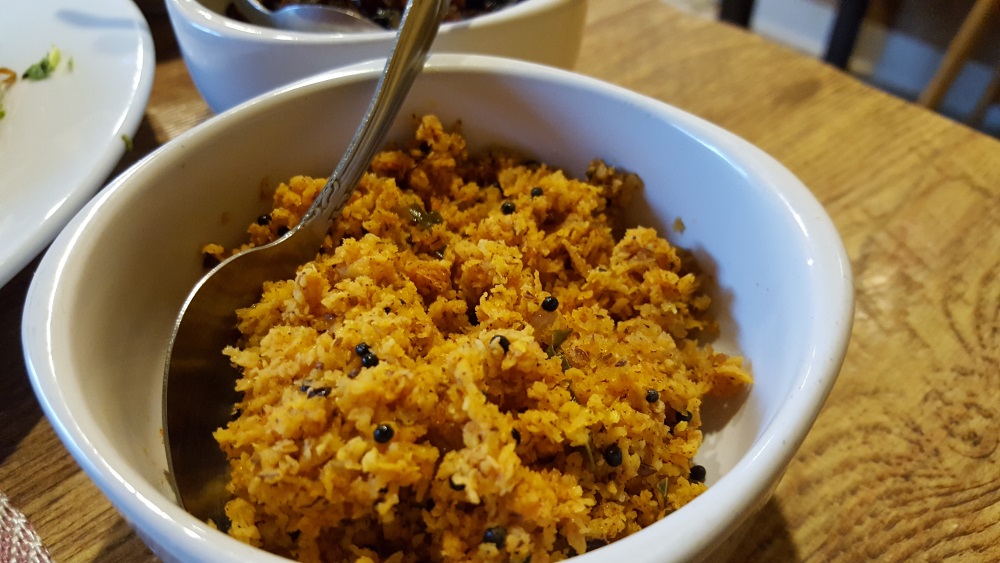 Coconut Sambol
And familiar favorites like Sri Lankan Dahl and Brinjal Miju
Dinner was finished with a very rewarding dessert.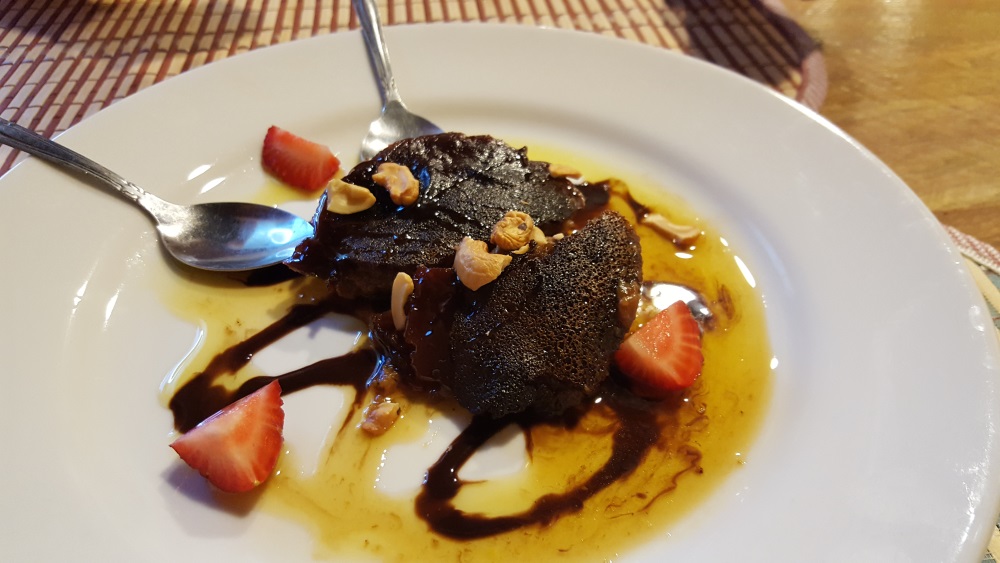 Open seven days from 8:00 AM to 10:00 PM. Buffet night is Friday and  Saman just announced:
"Hudson Valley's very first Sri Lankan brunch every Sunday from 10 a.m. till 2 p.m. will be offering Sri Lankan breakfast favorites such as milk rice , string hoppers, hoppers, savoury curries, omelette station and Lankan Style Mimosas. Live cooking HOPPERS,,,We hope to see you every weekend. -Chef Saman & Thanuja"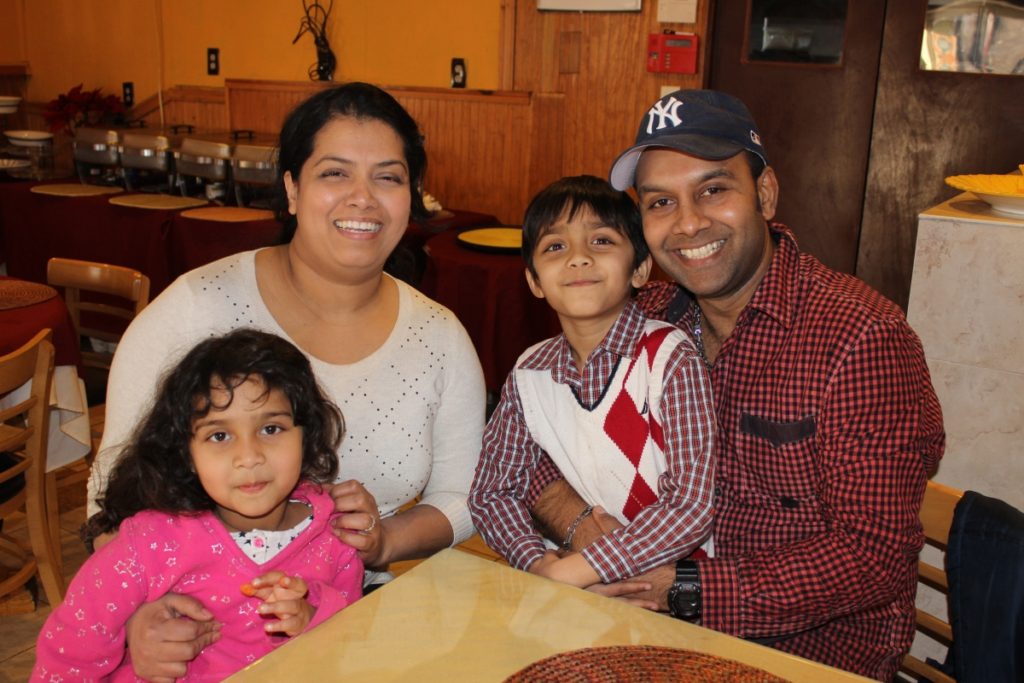 Saman Munaweera, his wife Thanuja and their children (photo by A. Rooney)
Highlands Current – Sri Lankan Cuisine on the Menu
Also lots of great reviews on Tripadvisor and Yelp
1458 Route 9d, Wappingers Falls, NY
845-440-0020
Places to Go, Things to Do • Dining Shopping
Beer Wine Cocktails • About the Authors