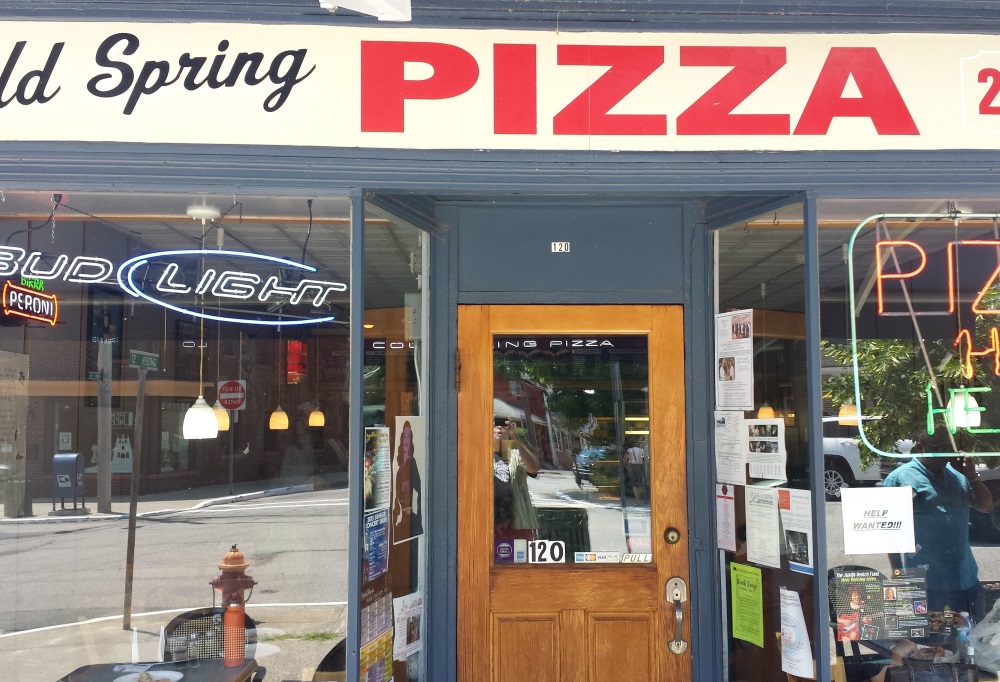 Next to hamburgers, hot dogs, and good old apple pie, the American food you see everywhere is pizza and take-out Chinese, the american variety of both of course. I've observed in my travels around our great country that it seems that just about every town, small or large, has a take-out Chinese place and a pizza parlor. Unfortunately, usually they are mediocre or worse.
I've passed the two we have here on Main Street in Cold Spring, and wondered, could they be the exception to the rule?  Good? The Chinese takeout, I understand is not. But when struck by an irresistible craving for a slice of pizza the other day, we decided to take a chance on this local place. We were pleasantly surprised how good satisfying three slices were…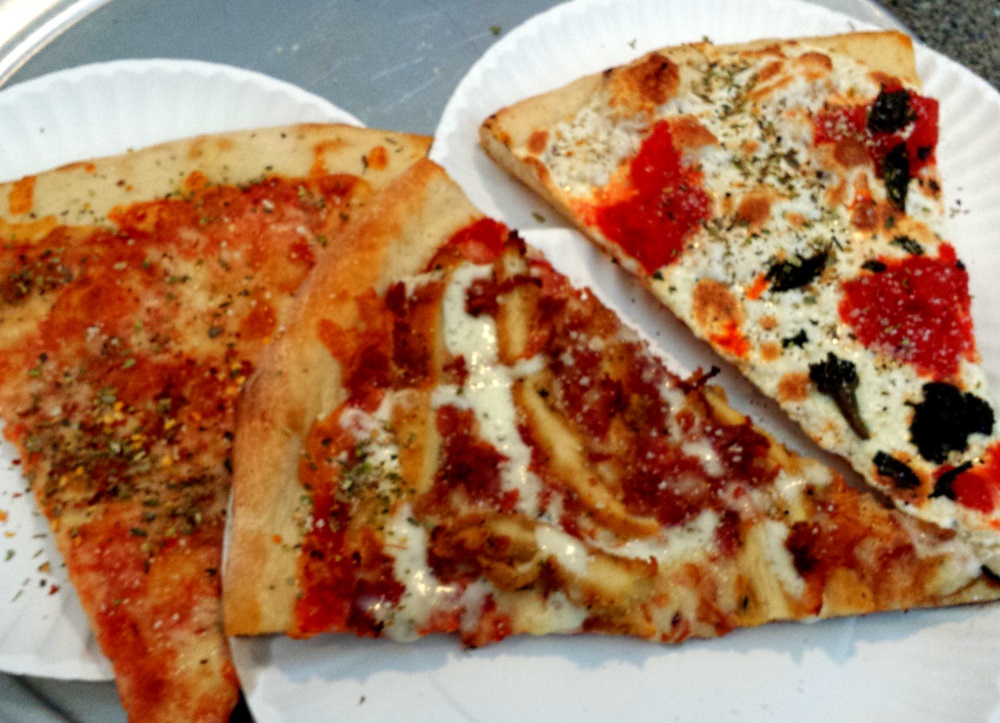 To set the stage may I say that we have enjoyed Pizza Wednesday at Riverview Cafe, and the gourmet pizza creations at Angelina's.  Our favorite pizza restaurant is still Bivio, in Little Falls , NJ near our former hood of Montclair, NJ. There they serve the best Neapolitan pies this side of the Atlantic.
We love authentic pizza like the pies we had in Verona, Italy years ago, or the fancy pies at places like California Pizza Kitchen. But there is much to be said for a good simple New York City style pizza. A good firm tasty crust that you can pickup in your hand, fold and eat. A firm creamy mozzarralla cheese,  and a well made tomato sauce,  simple clean, all in the ingredients.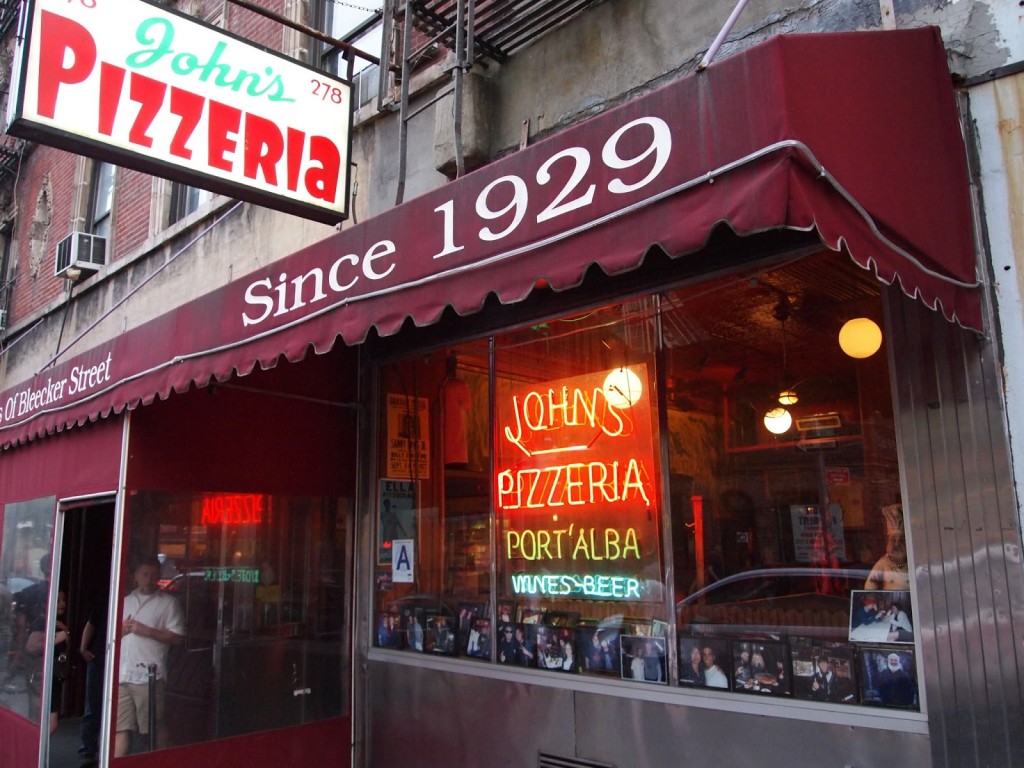 My years in New York afforded me the opportunity to taste the greats, John's, Lombardi's and Grimaldi's to name a few, and all the "Famous Ray's" or "Ray's Famous" etc. Finding good pizza outside the city I find difficult, but I think this place is very good.
I ate my first pizza at an Italian bar and restaurant called Cutter's in Morristown, NJ.  A place that my mother and father loved to  frequent. Here they had little bar pies that were oh so good. I could never wait and often burned the top of my mouth with the hot cheese. Back then you could get a slice of pizza, a pack of cigarettes or a gallon of gas for a quarter, that's right 25 cents. Oh how times have changed.
At Cold Spring Pizza we got one regular and two special slices and a bottle of water for $11.  Not a dollar, but still a very inexpensive and fulfilling lunch. Of course if you are hungrier you can have on of the many Italian American standards on the menu. I have my mind set on tasting their eggplant parm hero.  A favorite of mine and a great hangover cure.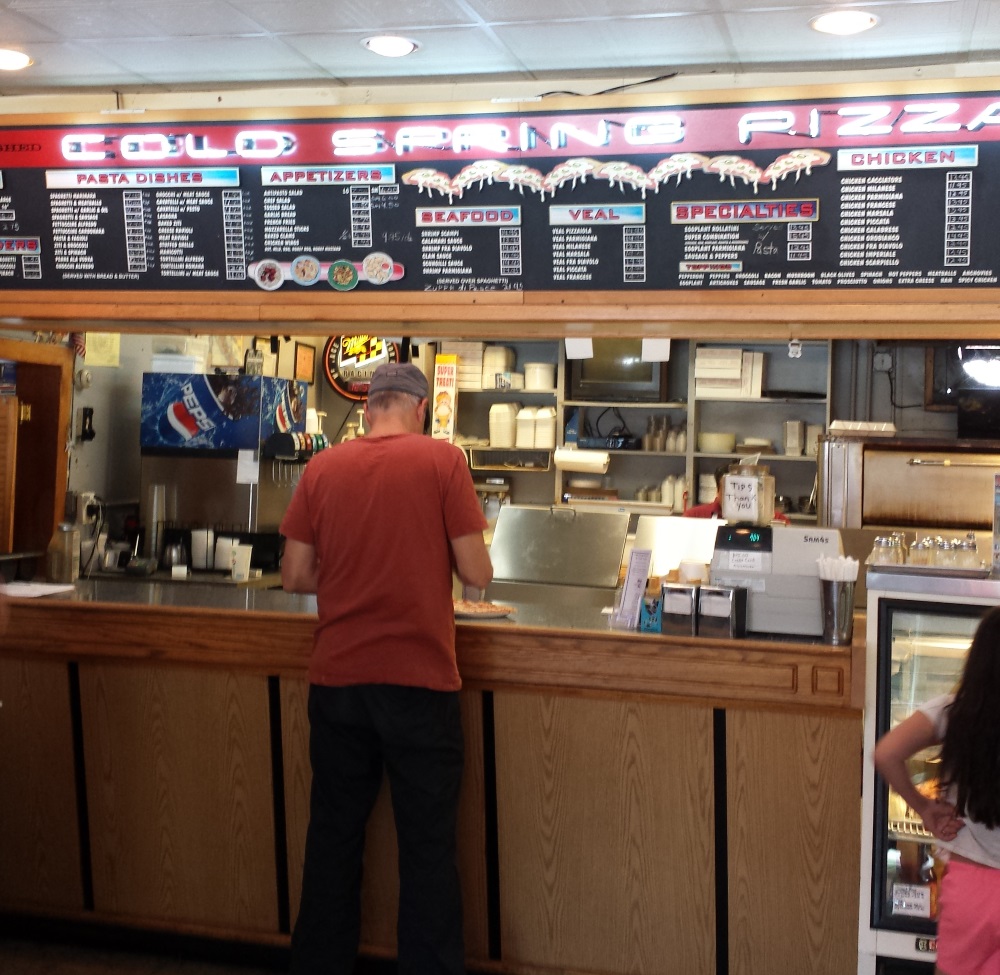 I was told that the Cold Spring Pizza is under new ownership or management, the food is better than it was. I don't know if this is true, all I can say is that we enjoyed.
You are bound to see some local celebrities here, but no pictures please!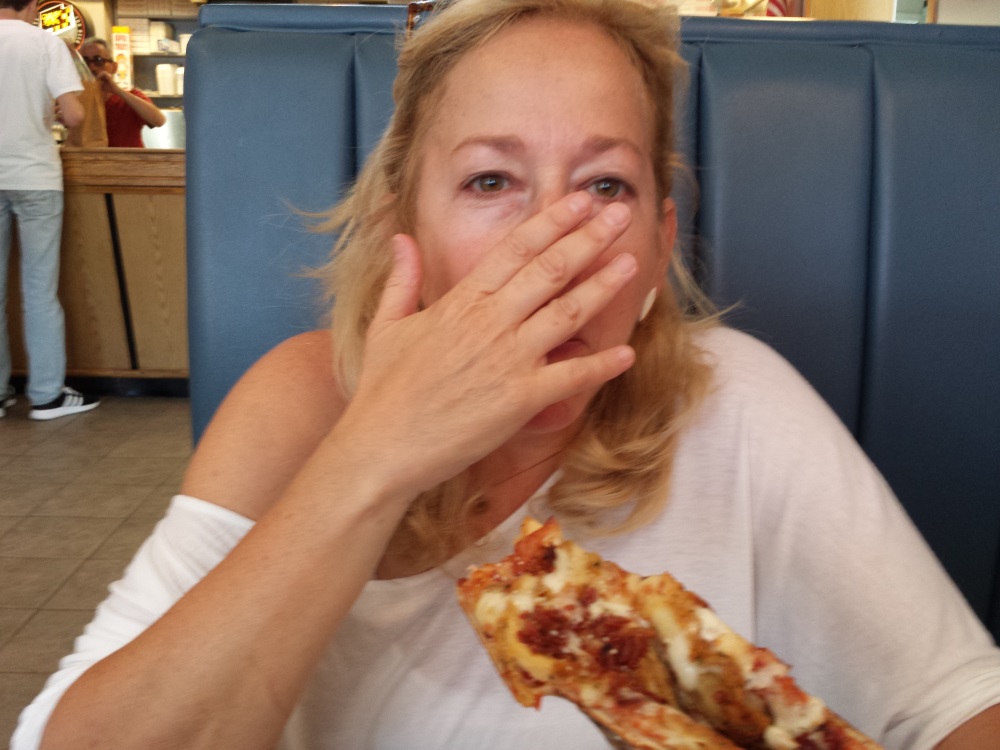 Cold Spring Pizza
120 Main St, Cold Spring, NY 10516
(845) 265-9512
Places to Go, Things to Do • Dining Shopping
Beer Wine Cocktails • About the Authors