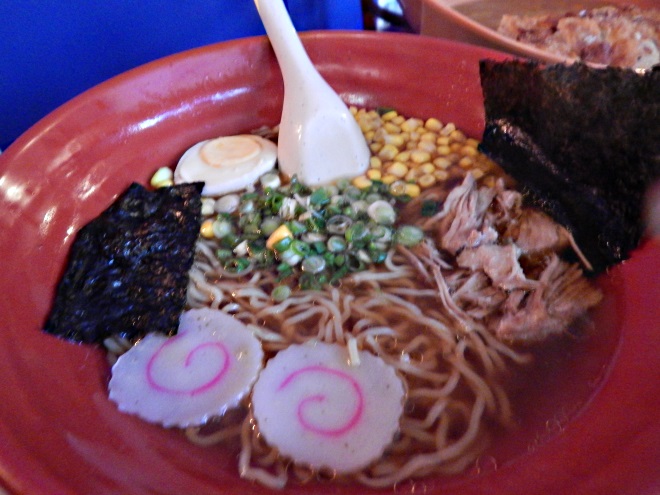 Ramenesque, Well Prepared Japanese Cuisine in Peekskill
Well our search for really great Asian continues, we enjoyed Ramenesque and loved talking with the owner, chef, former women's fashion designer, Nikki Lee. Her recipes engage with subtle flavors. Not as exciting as our favorite ramen place, Ani Ramen, in our former town Montclair, but very enjoyable.
Nikki is very particular about her ingredients, wants everything fresh, natural, not processed so all dishes are made from scratch. As you would expect with a small place like this that makes their food fresh the menu is tightly defined. We appreciate that, but think ramen  specials would be a nice addition.
We enjoyed two appetizers, two entree bowls and three little bottles of cold sake. There is also a decent beer and wine selection.    By the way, while still on the website, sushi rolls are off the menu.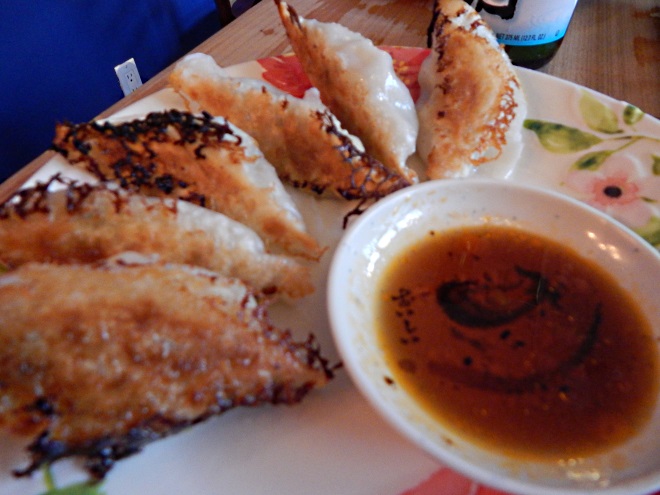 We loved the delicate pork Gyozo, that had tender flavorful pork and delicate crisp crust, and the tasty Kimchi pancakes,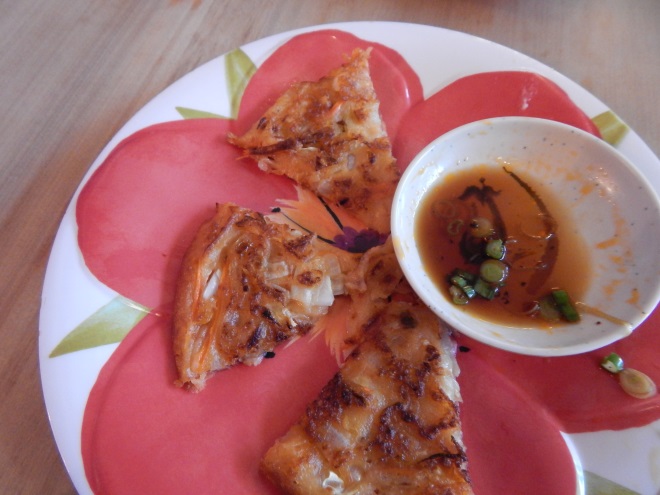 Kimchi is one thing Nikki says she does not make in house because it the cooking odors are so strong, but she does source it from a good supplier.
For our entrees we had the Shoyu Ramen, above, traditional soy sauce flavor with Chashu Pork and the Japanese curry chicken with vegetables on rice. Tasty and fresh, could use more spice.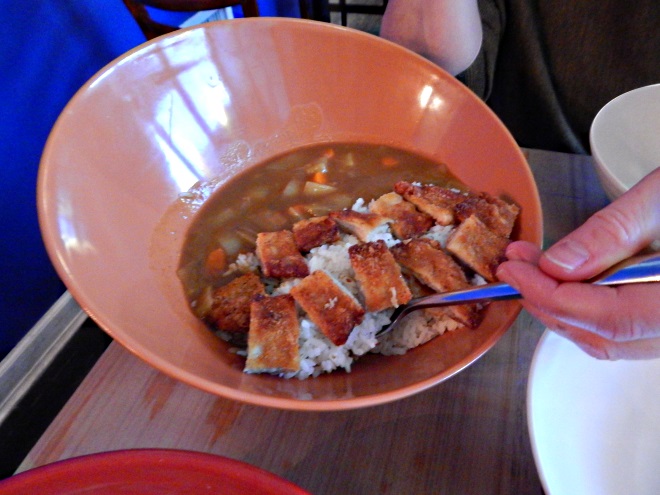 We tried and enjoyed three of the cold sake, liked the Nigori the best.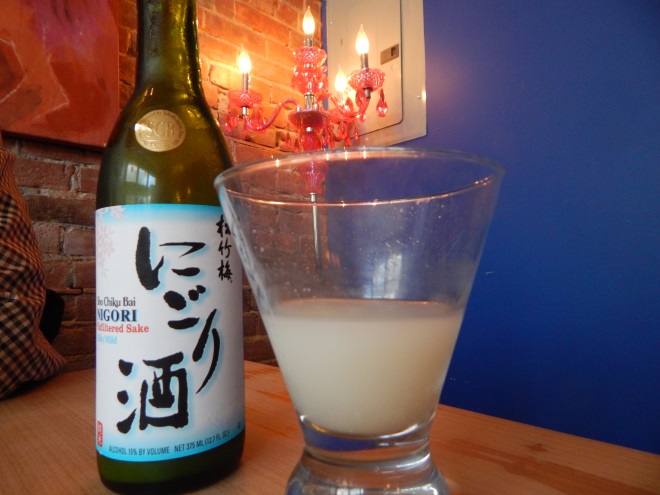 Cool people come here.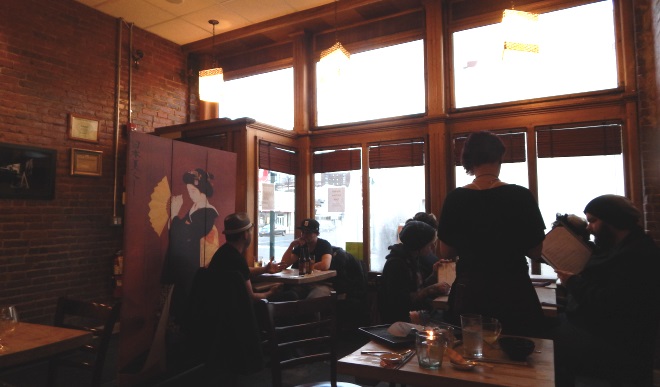 The busy kitchen.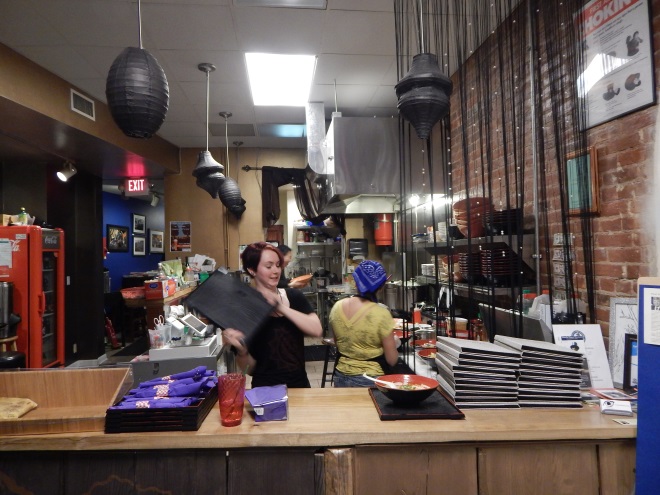 Ramanesque
1008 Main St,
Peekskill, NY
914-930-1788
It is a shame the town can't support budding restaurants with more help for the street bound homeless and getting nearby property owners to keep up their grounds better. Would make coming to downtown Peekskill more appealing. But we are here to talk about food.
Places to Go, Things to Do • Dining Shopping
Beer Wine Cocktails • About the Authors