Our friend Joanne told me this place was great, then terrible, now she heard it is great again, new ownership since August. We decided to give it a try.
I used to try and do real restaurant reviews and such, but it is all so subjective, so I stopped. I guess the bottom line is that we were happy enough with Golden Buddha that we are looking forward to going back.  There are a few reasons.
The staff here are nice, genuinely interested and the food was very good, we had just sampling of some basics. Is that enough? No it's not.  There are lot of interesting dishes on the menu, beyond the typical Thai fare, we want to try. The wine list is well considered. I will tell you why. Lastly the dinning room is appealing with a calming modern ambiance.
As we have stated in earlier posts, finding great Asian dining in the area around Cold Spring/Garrison has been tough.  Happy to find a place we really like.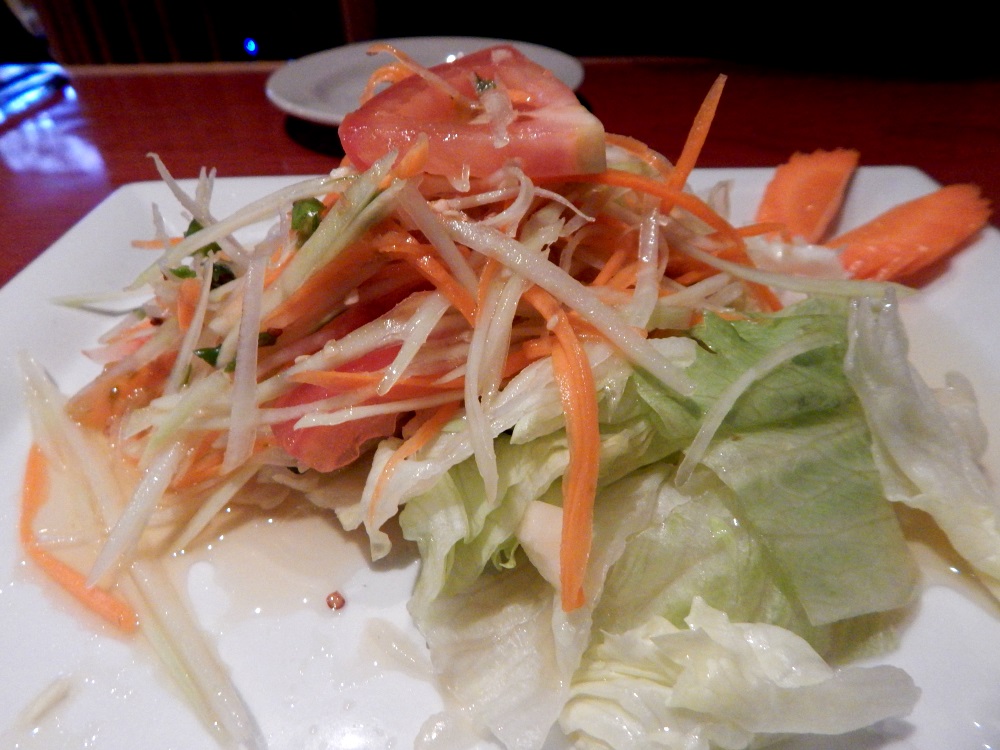 To start we had the Papaya Salad, shredded green papaya with carrot, tomato, green bean, fresh lime juice, Thai chili, fish sauce and a touch of palm sugar. And a bowl of Lemongrass Soup a hot and tart soup accented with mushroom, onion, celery, cilantro, scallion,and lime juice in spicy lemon grass broth. Both were nicely presented, the ingredients fresh and wholesome.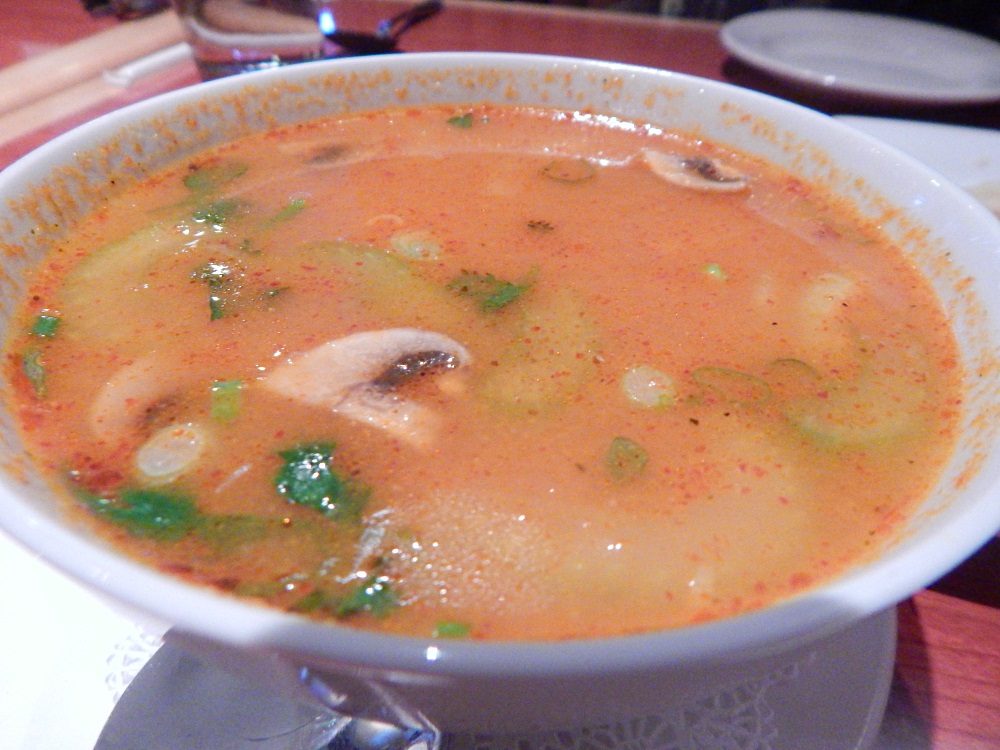 Golden Buddha has a small but well selected wine list. I had a glass of an excellent Chilean red from the award winning producer Vina San Pedro which was awarded New World Winery of the Year at the Wine Enthusiast Wine Star Awards in 2011. The wine was their Epica Red Blend that has a tantalizing fruit filled blend of  Cabernet Sauvignon, Carmenere, and Syrah. Very nice tor Thai. There is an excellent Riesling as well. All the wines pair well with Thai flavors. You can also have a Thai beer, a local hard cider, some sake or one of their specialty cocktails.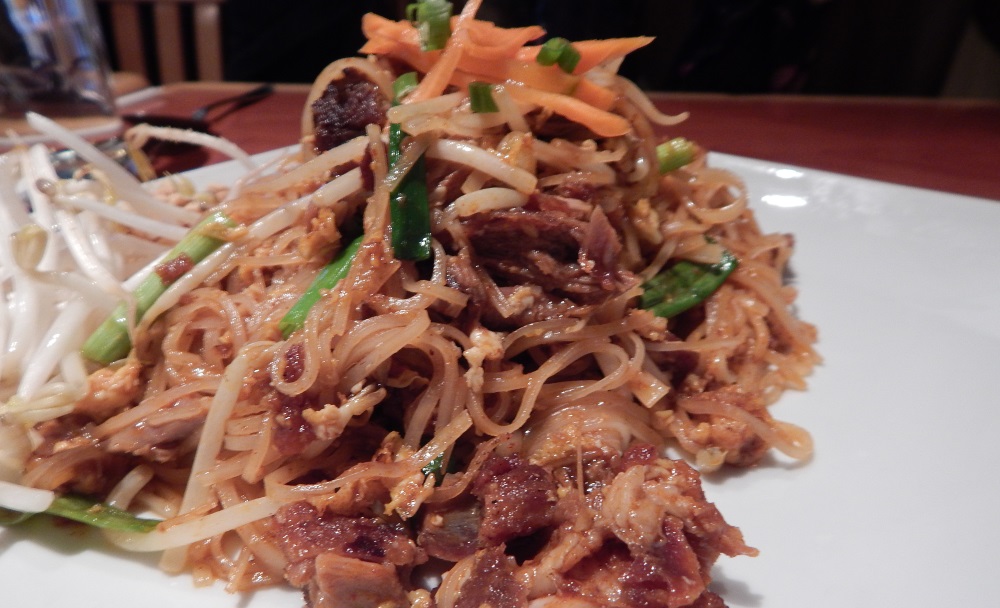 For our main course we of course tried the Pad Thai, our gauge that we judge all Thai restaurants by, we chose a special Crispy Duck Pad Thai, it was delicious. As was an entree dish called Cashew Nut which has cashews, celery, carrot, the best water chestnuts I have ever tastedin my life, snow pea and mushroom sautéed in Thai curry paste. It is available with a selection of proteins, we chose the vegan. We are on a cleansing diet this week.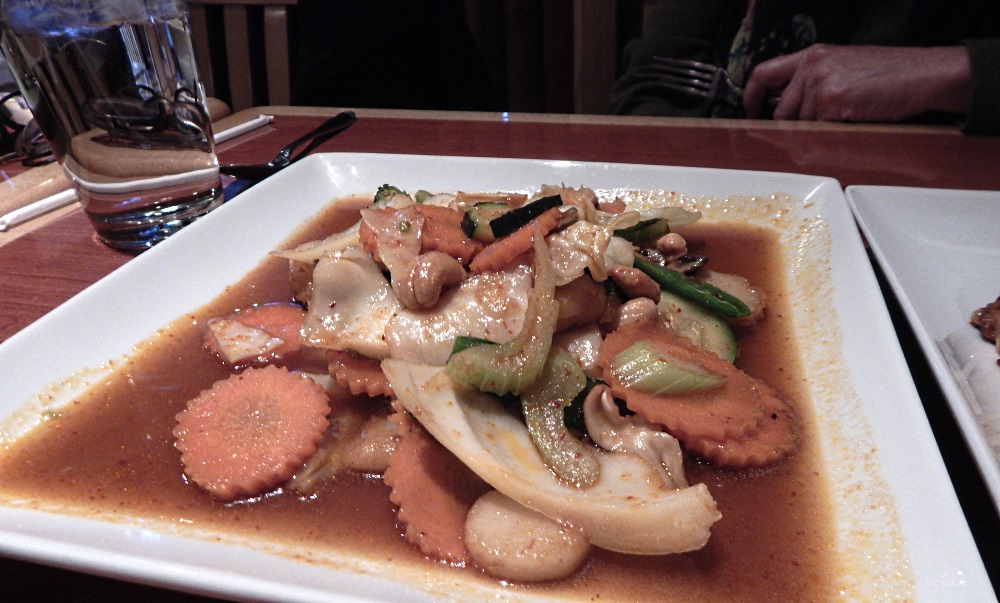 The dining room is very mellow.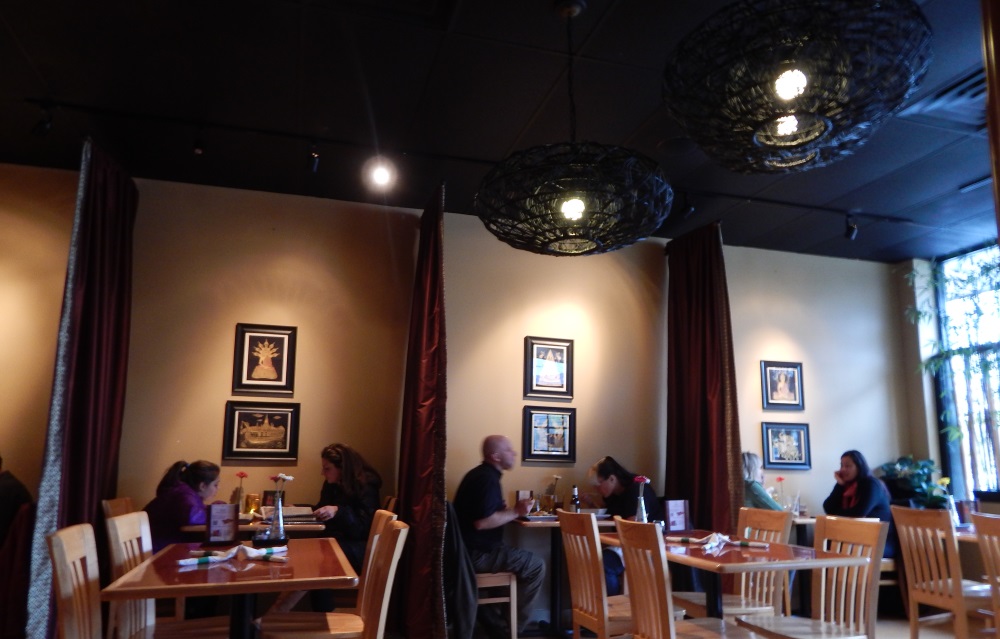 985 Main St. Fishkill, NY
845.765.1055
www.facebook.com/goldenbuddhathai
Places to Go, Things to Do • Dining Shopping
Beer Wine Cocktails • About the Authors