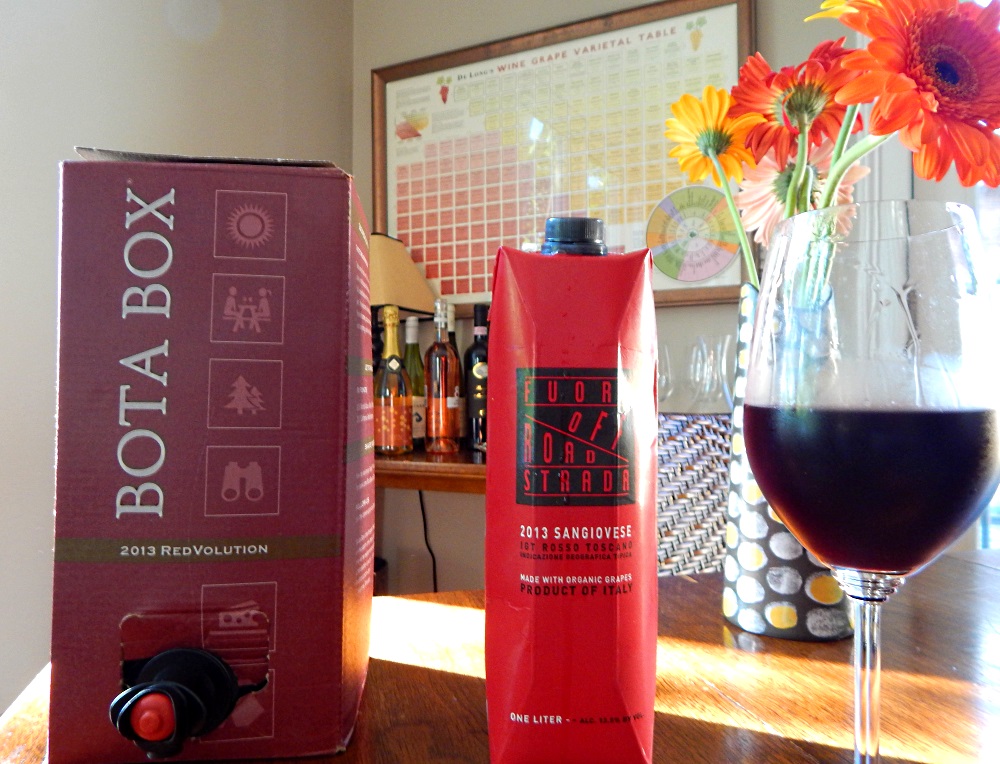 Wine in a box really makes sense, friendly to the earth,  reduces cost and are so convenient. A nice portable resealable box travels so nicely for a picnic.
Unfortunately, most box wines are not all that good. Sorry, no offence to those who like them.  I tasted these two reds, the Bota Box RedVolution a California blend and a true Italian, 100% Sangiovese. Both are available nearby, one I really liked.The Bota claimed to be award winning, but not for us. Tasted like Kool-Aid with alcohol to me. Now Bota is popular, and their other wines might be better.
Like screw tops, better wine makers have been slow to embrace box packaging. But there are bold innovative wine makers like Michael Schmelzer of Monte
Bernardi winery in Italy who believe in it. He has released two fabulous wines in a Tetra-Pack under his Fuoristrada brand.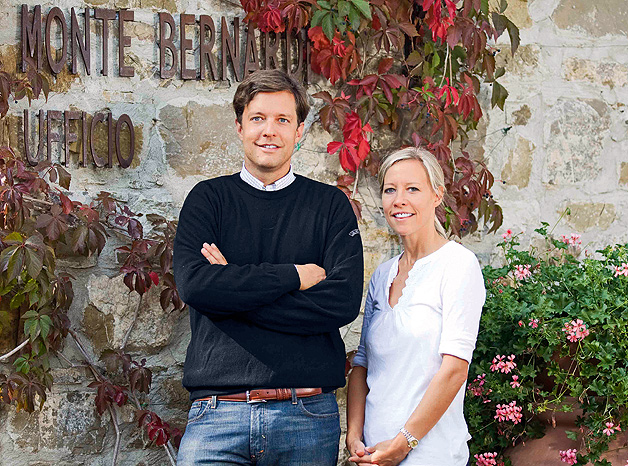 Michael and his wife Claudia
His Sangiovese, is made with organically grown grapes from small vineyards there no additives making it completely vegan. It just feels so good going down.
Sangiovese is a prominent Italian wine grape that most people know for it's appearance in Chianti wine, which is named after the place not the grape. Chianti wines range widely in terms of quality, and are made with other grapes added.  We prefer the pure stuff.
Michael also makes a great Grillo, which is a beautiful grape that makes nice dry white wines. Both are very food friendly.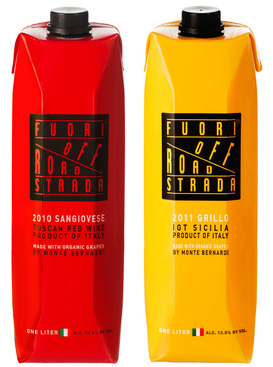 You can find the Sangiovese at Artisan Wine in Beacon. I hope they start carrying the Grillo. For that you have to go to NYC.
Places to Go, Things to Do • Dining Shopping
Beer Wine Cocktails • About the Authors