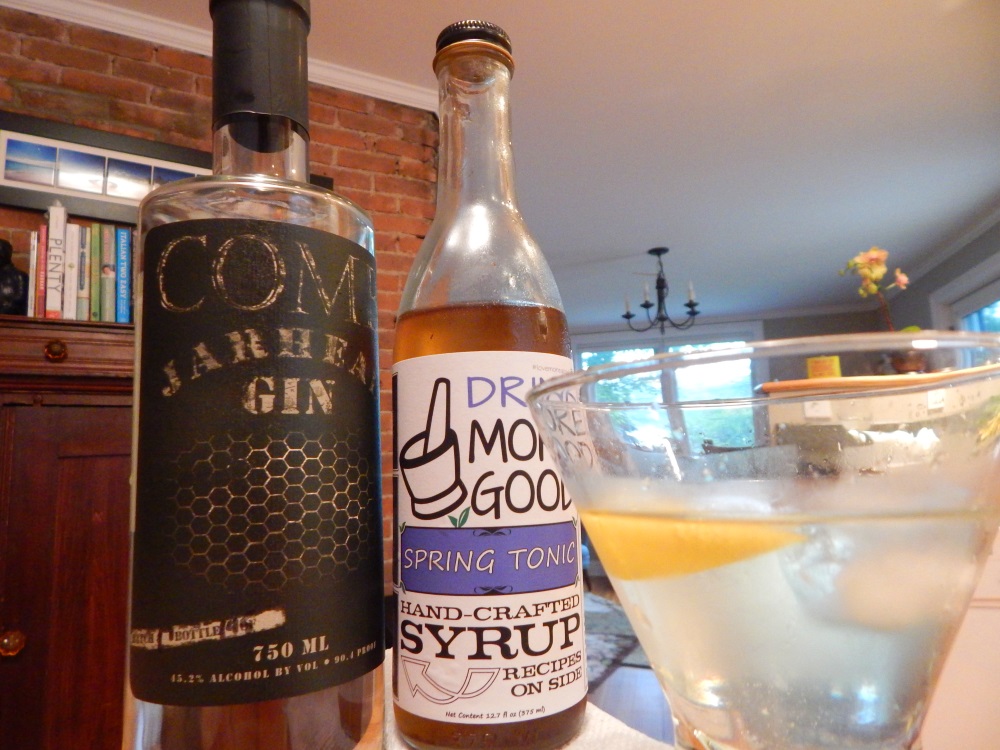 Can I go from meditation to imbibing in one post. Well sure I can when it is a cocktail as pure and close to Mother Nature as this.
A new take on the classic "Gin and Tonic" this made with Hudson Valley stuff.
Made with Comb Jarhead Gin from Still The One Distillery of Port Chester NY and Beacon, NY Drink More Good's Spring Tonic.
I made this drink using the soda recipe on the Spring Tonic bottle. This syrup is lovely elixir of  organic lemon verbena, hysopp and all spice.  It is intoxicating on its own, but i added gin and a bit of lemon to make a drink that will make you drunk.
There is something magical about these Drink More Good syrups that we are really enjoying.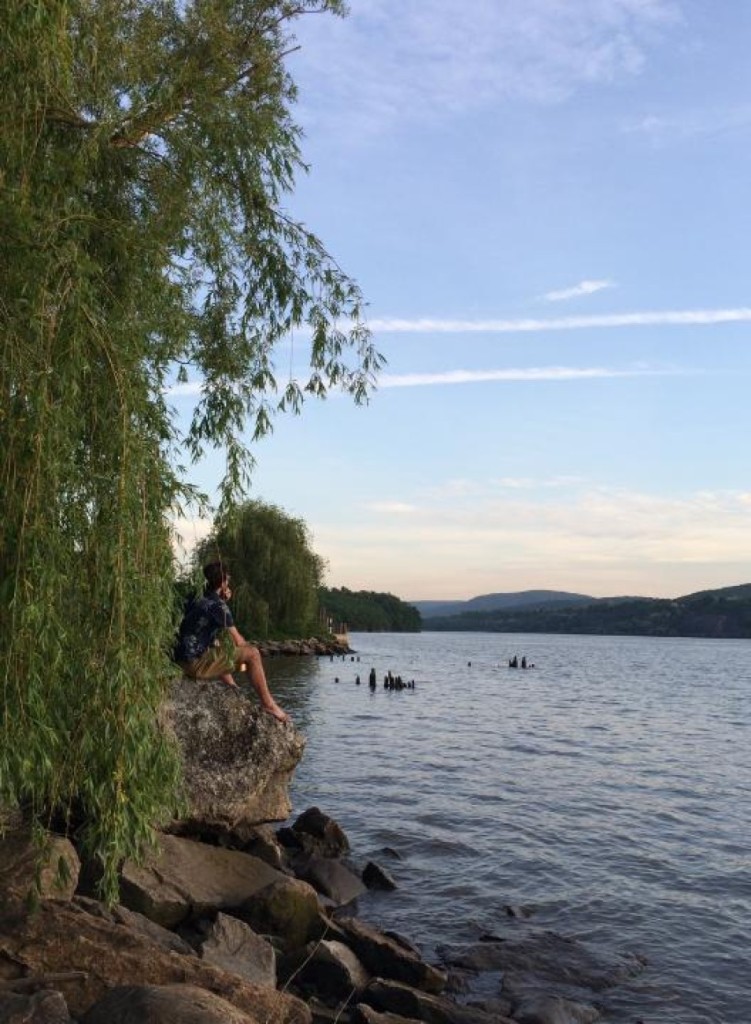 Martha Stewart American Made
"Drink More Good uses locally sourced and organic ingredients to create old fashioned soda syrups, tea and tisane concentrates, and bitters."
Wine Enthusiast:
"Established in 2010 by Ed and Laura Tiedge, Still The One Distillery is the first legal distillery in Westchester since Prohibition. Rather than produce spirits from more traditional ingredients such as corn, grain or potato, Comb Spirits are expertly handcrafted from honey, which lends distinctive character to each small batch release."
Distiller:
"Ed Tiedge, a former Marine, developed Comb Jarhead Gin in honor of the U.S. Armed Forces. For each bottle sold, Tiedge donates a portion of the proceeds to the Wounded Warrior Project, a program created to assist veterans of the wars in Iraq and Afghanistan."
Places to Go, Things to Do • Dining Shopping
Beer Wine Cocktails • About the Authors