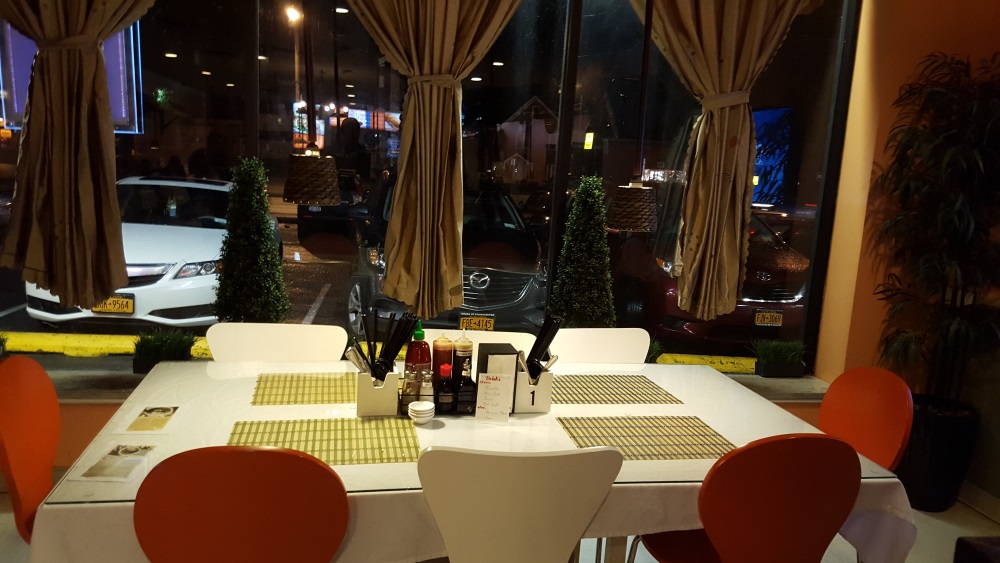 We had a good "Cheap Eats" dinner at this Vietnamese restaurant in Wappinger Falls. It has become a Friday night ritual to drive up Route 9 to do some shopping for the weekend at Adams, and maybe one of the other big box stores up there, and then try one of the many restaurants.
This trip also include a stop at the beer super store, Half Time, in Poughkeepsie and Target. Honestly we hate leaving our quiet Garrison neighborhood and avoid the highway whenever we can so try to combine all our shopping in one trip.
We love Vietnamese cuisine and I had read good things about this place so we gave it a try. Diana liked it a lot more than I did. It was good, some bites very good, but we have been spoiled by exceptional.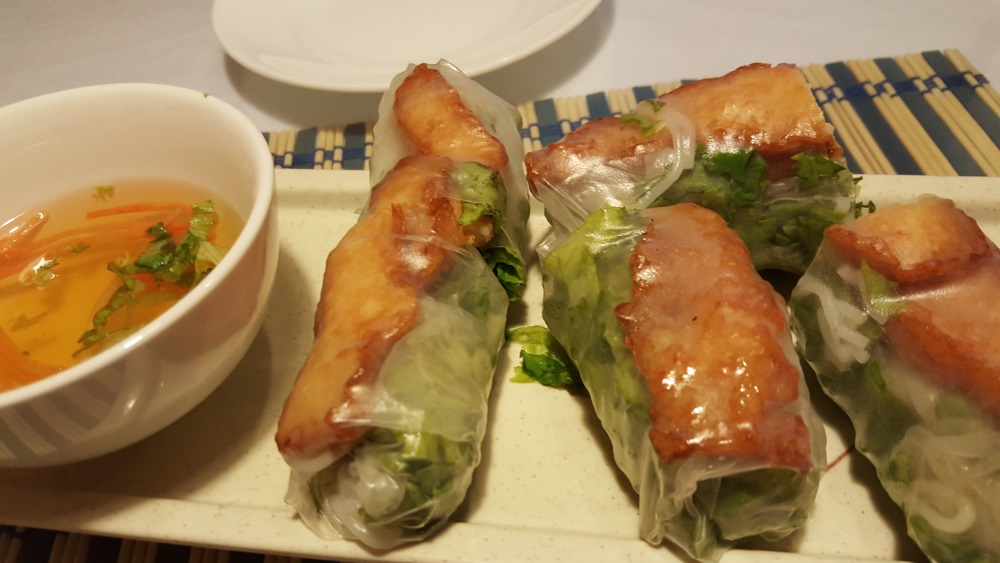 Started off with these crispy shrimp spring rolls. Tasty, loved the contrast in textures. The dipping sauce was tasty and balanced.
We read on Yelp that this restaurant did not serve alcohol so we brought our own, a great German Riesling that I was dying to try.   When we got there we saw a small card offering beer and a wine. Nothing we would want. We asked if we could open our own but were told no.  Disappointing. Something we really miss about New Jersey, all the BYOB restaurants there.
It looks like they are starting to create a bar here, I saw a wholesale wine distributor catalog on the main counter.  I also noticed too late that they had other beers and perhaps other wines beyond what was on the small list on the table but the waiter did not know this when we asked.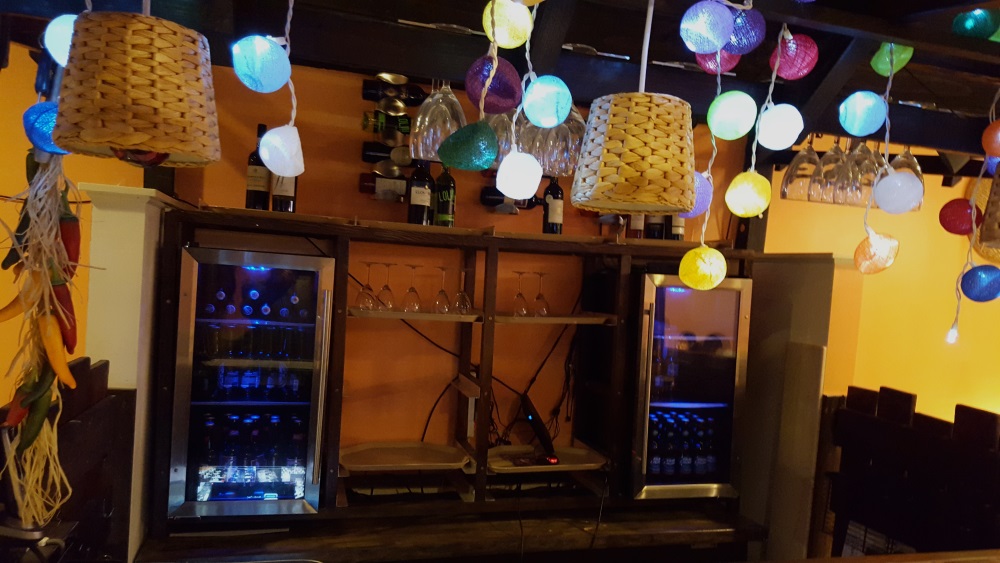 Another thing the waiter did not tell me was that the dish I ordered which was described on the menu as being made with chicken was actually made with pork. I ended up taking it, but some would have been put off by that. Someone of a higher level came over and apologized and I am sure would have replaced the dish. But I decided to stick with it. It was fine.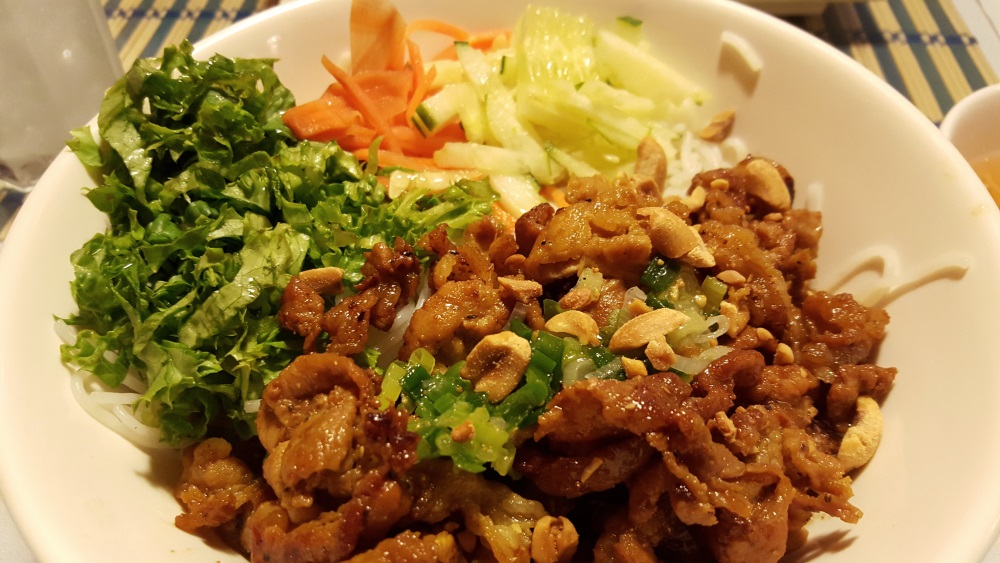 Diana loves her Pho, (noodle soup) the staple of Vietnamese dining, and ordered the beef brisket version. She loved it on this cold fall night.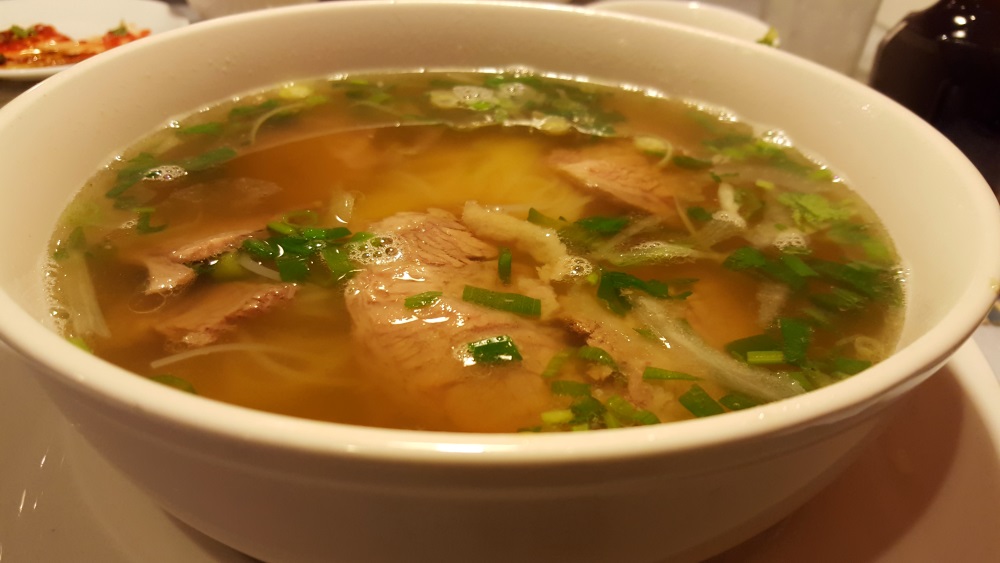 Phos always come with the side of greens, sprouts, mint, basil and lime that you use to accent the dish.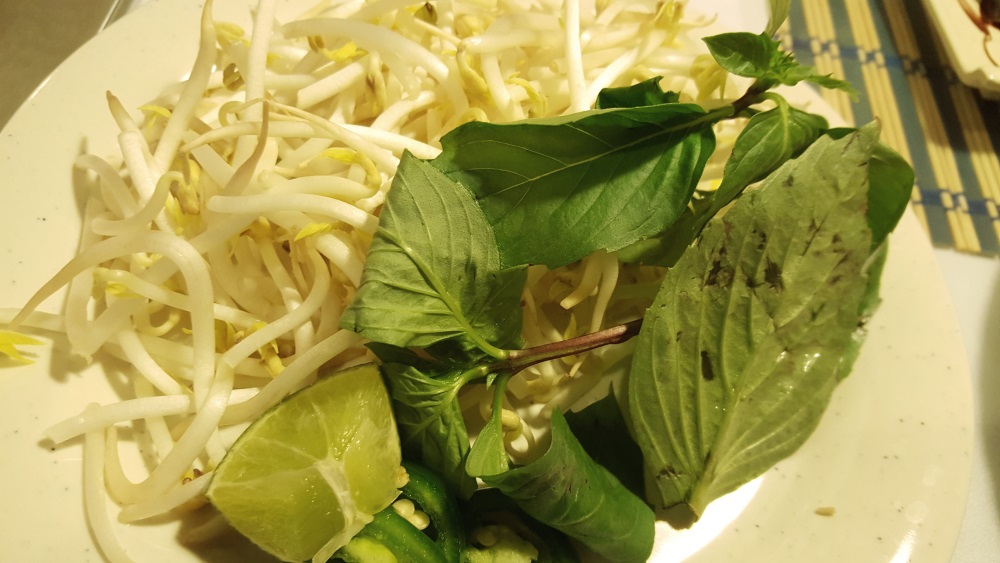 Saigon Pho is in yet another ugly strip center, we are slowly resigning ourselves to this reality. They have decorated the place to look nicely stylish in some areas, like the photo above, but the back has the brightly lit menu signs like a take out joint.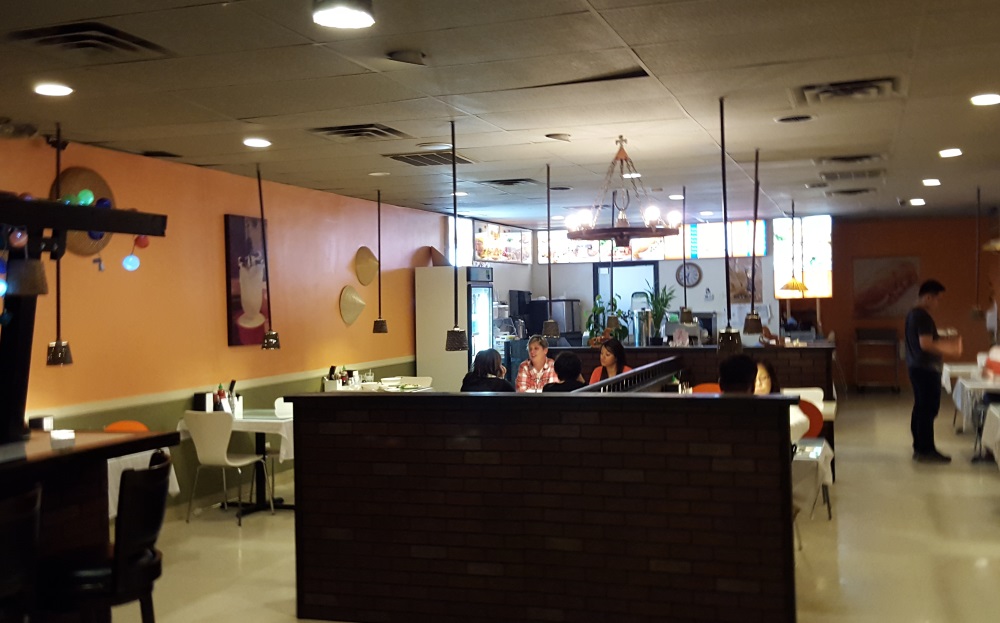 1582 Rt. 9; Wappingers Falls; 845-765-2100
Google Maps took us on a wild goose chase to find this place, it is next door to First Wok, in the strip center right on the highway. Don't go into the Home Depot lot. It used to be called Pho Max.
Places to Go, Things to Do • Dining Shopping
Beer Wine Cocktails • About the Authors