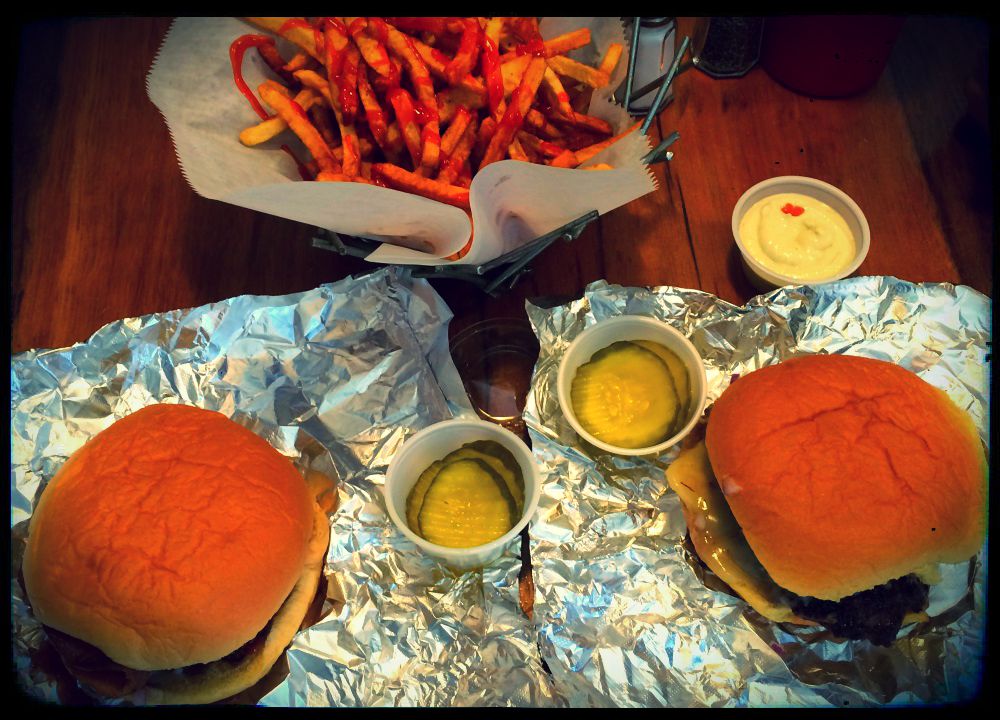 We are true burger aficionados that can chalk up tasting experiences the likes of which include an hour of arousing contemplation waiting on line in Madison Park to savor an authentic Danny Meyer Shake Shack Burger and the dramatic sensation of the Foie Gras as we cherished one of the artful burgers at db Bistro Moderne, and so many other fabulous burger places around the country. Corner Bistro, Smash Burger, In-N-Out, we have done so many.
There is a moment of truth as you are about to taste what you hope will be your next great burger, when the question looms — "Will this one delight or disappoint?"  You see the down side of enjoying so many great ones is that it becomes harder and harder to delight, yet Poppy's burgers won!  We loved them both.
It helps of course if you have a happy and charming server like Kelley! She knows just what to do and more importantly when you are out for a great burger and beer, knows her beers!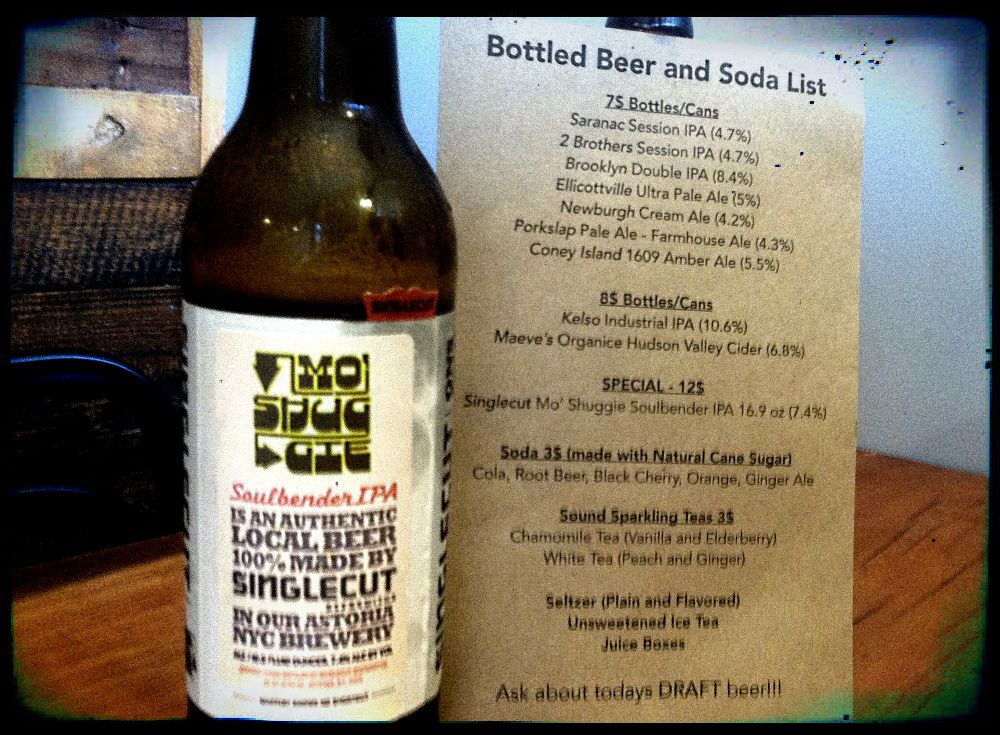 Poppy's has a few locals brews on tap and more in can and bottles. This one from Single Cut in Queens, NY was awesome.
You won't be completely happy unless you order a mountain of the perfectly prepared Poppy's fries. We added a side of the house made aioli. Love mayo on my fries.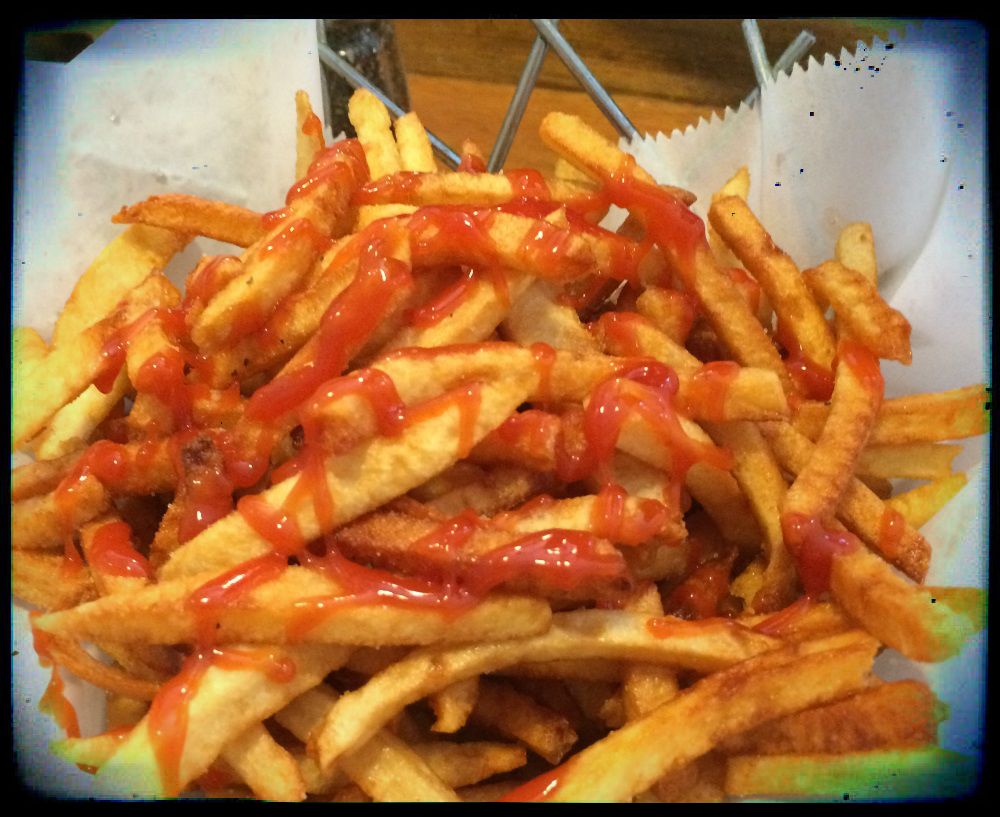 What makes this food so good? Very well sourced truly natural ingredients, food that tastes good and feels good. Makes you happy.
The seating is comfy in the simple interior or the cozy backyard garden.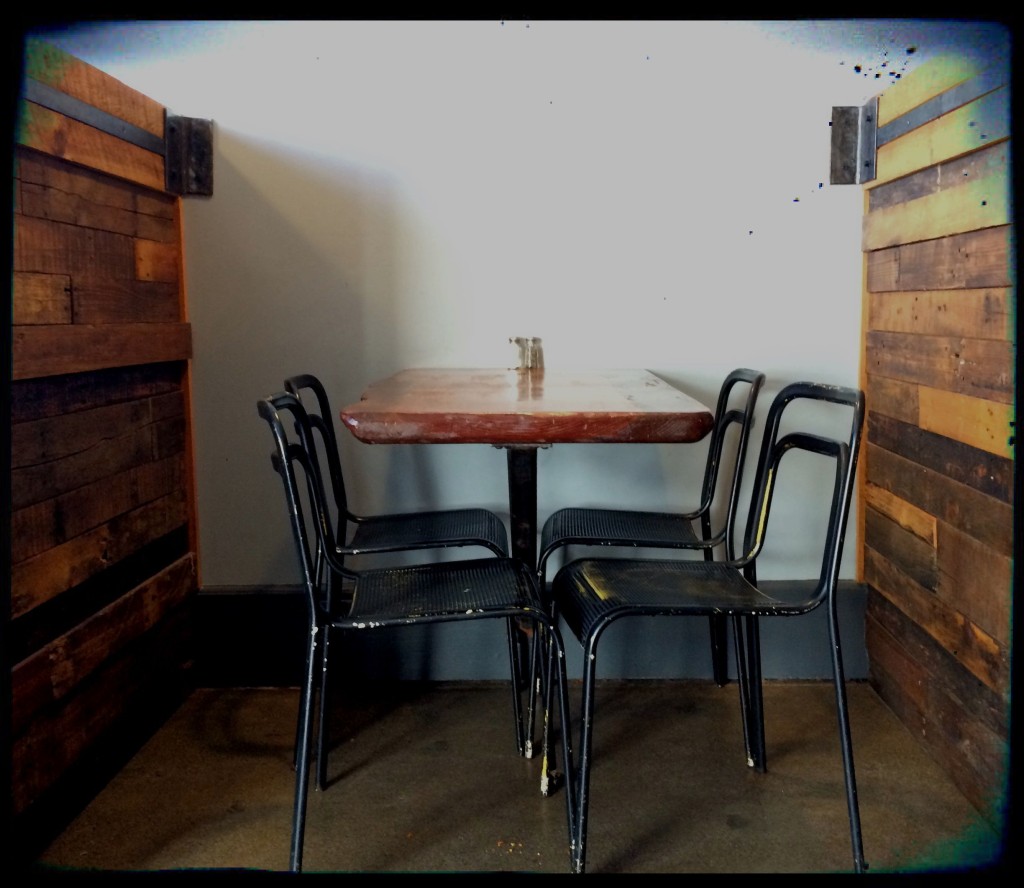 There are vegan options on the menu if meat is not your thing. But at a place like this come on, indulge!
Their mission "to provide affordable, farm-fresh food in a casual environment. We source the best local grass-fed beef. All of our produce is Hudson Valley grown whenever possible. We also proudly serve the best veggie burgers in town and micro-brews that complement our burgers." Done, Done and Done!
Poppy's Burger & Fries
184 Main Street
Beacon, NY 12508
(845) 765-2121 Hours
Monday: 11am to 4pm
Wednesday: 11am to 4pm
Thursday-Sunday: 12pm to 8pm
Places to Go, Things to Do • Dining Shopping
Beer Wine Cocktails • About the Authors