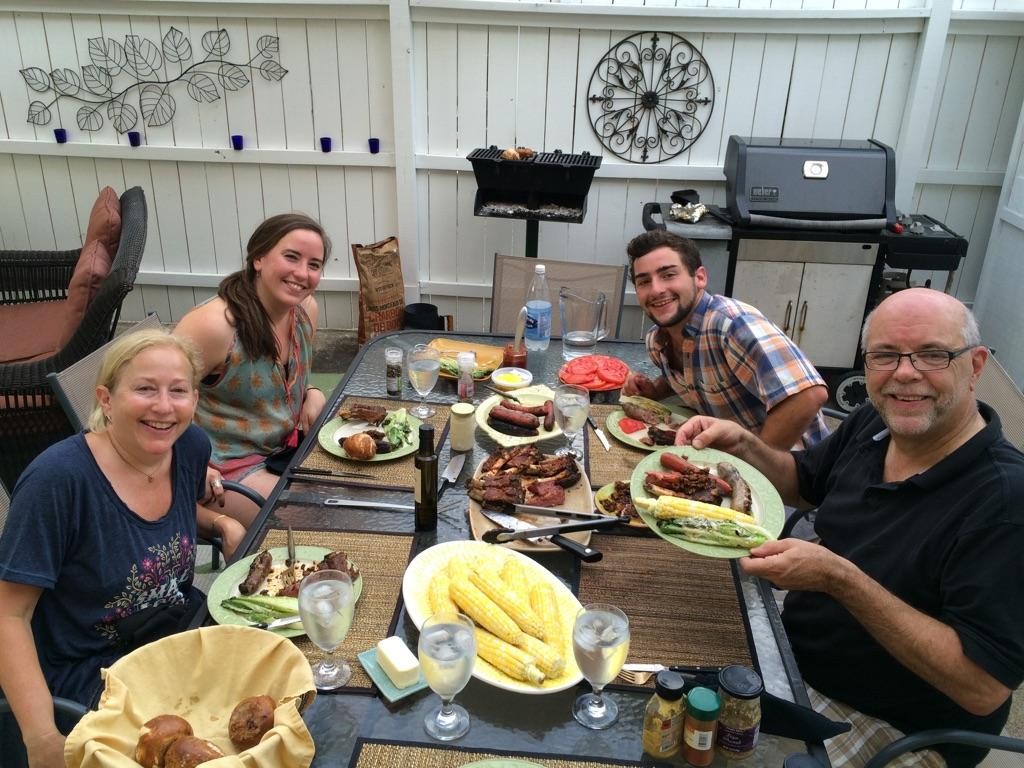 Inspired by an article in the NY Times a week or so ago, Mixed Grill American Way, we put together a fabulous meal for a big Sunday dinner with our kids.
All from local farmers we had beef back ribs, house made Italian sausage and chorizo, and smoked duck breast all from favorite local butcher Marbled Meat shop.
It took two grills to get it all done, one gas, one charcoal.  Fresh vegetables and pretzel rolls came from the Cold Spring Farmers Market which is abundant this time of year. I think we did a pretty good job replicating this meal.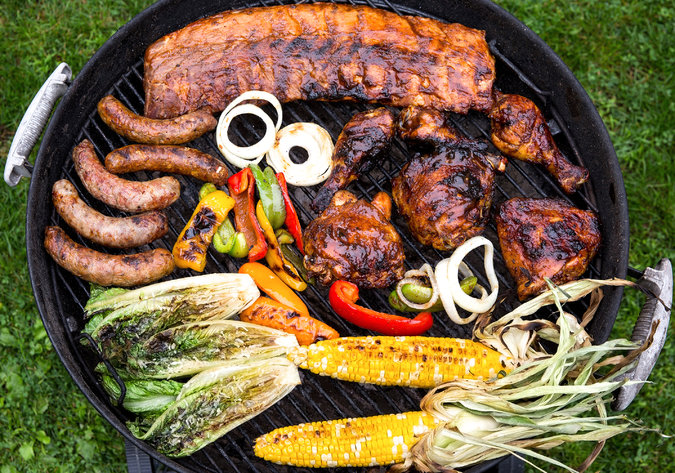 Photo Andrew Scrivani for The New York Times
Get all the recipes and here Mixed Grill American Way
I did the ribs in a dry rub and homemade BBQ sauce made with all artisan ingredients. It really makes all the difference. Spending a little more on great ingredients yields great rewards. And very happy guests.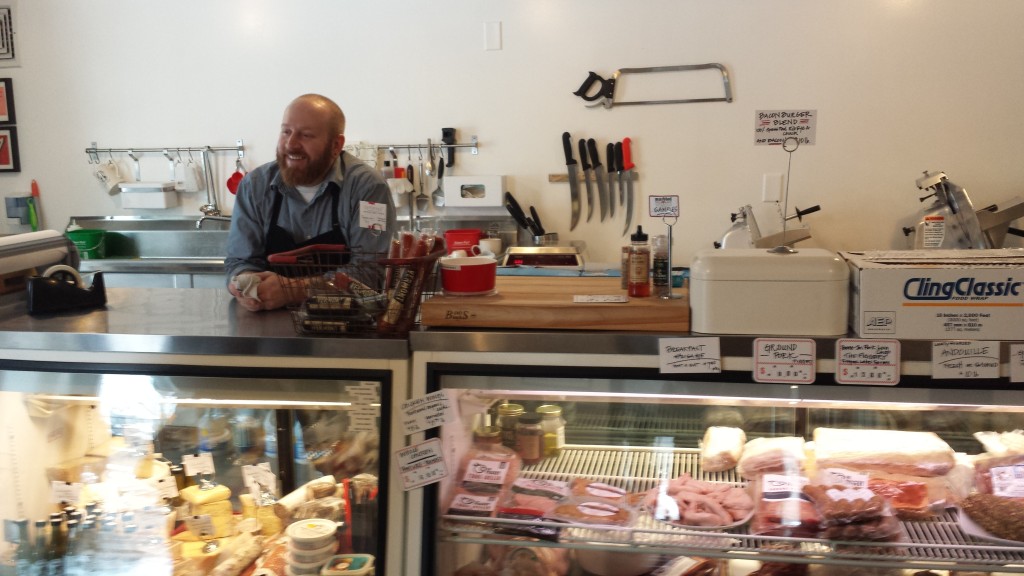 As usual their meats were fabulous and Chris's Italian and Chorizo sausages are outstanding.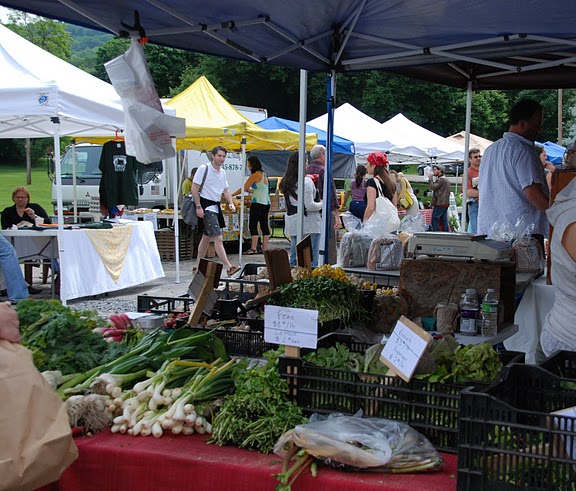 We are there very week!
Places to Go, Things to Do • Dining Shopping
Beer Wine Cocktails • About the Authors