Or salmon, coral, peach, just make sure it is a Rosé.
It can be a rosado from Portugal or Spanish or a rosato as it is called in Italy, but for spring drinking, all summer long for that matter rosés are a great choice.
Sipped this fabulous wine from Domaine de Sulauze in Aix en Provence called Pomponette, perfect with a simple salad. A little more flavor and nose than a white, but the real show is the color!
From glistening bright light ruby to sumptuous salmon, rosés are a work of art. We love the rosés from southern France, Provence is the most well know region for this sort of wine, where  they actually have guidlines for the colors.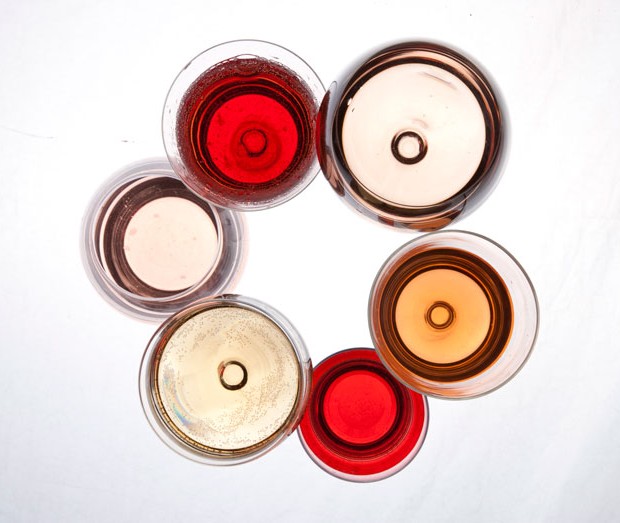 But we also love this type of wine from other places like Argentina, Rose of Malbec, by winemakers like Susana Balbo and Italians like Vitiano Rosato or Midas Corvina, then there are sparkling roses like Sparkling Rose of Pinot Noir by Hillinger of Austria.  Then you might just fall in love with Tavel a fabulous rosé from the Rhone Valley.
These wines are meant to be drunk young so look for 2014 vintages, they are also most available right about now.
Here are some suggestions from Bon Appetite Rose Wines
Places to Go, Things to Do • Dining Shopping
Beer Wine Cocktails • About the Authors