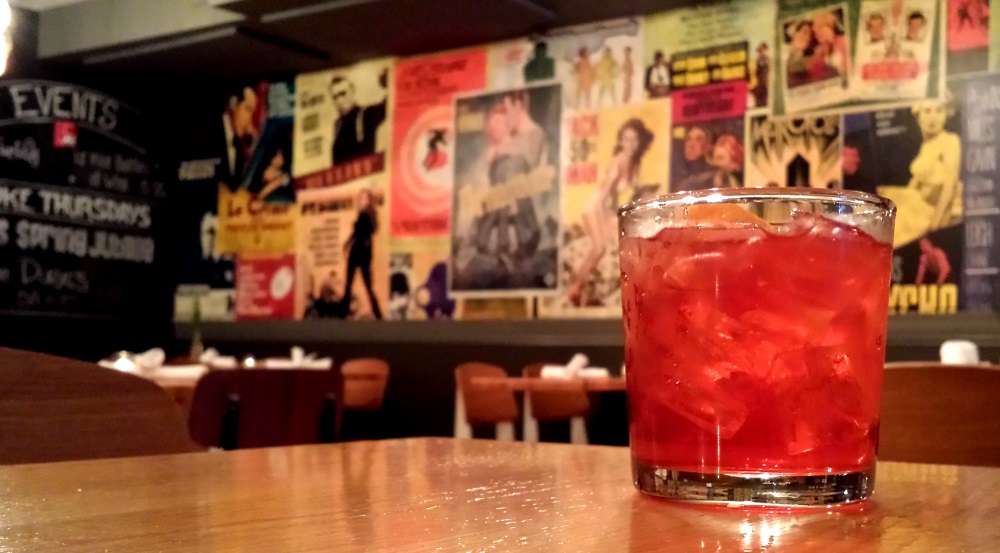 We have enjoyed Gleason's in Peekskill for lunch and dinner and will get around to writing about that.
Today we would like to applaud the fabulous cocktails they are known for. In particular this classic Negroni. The star of this drink is the Greenhook Ginsmiths American Dry Gin, that really makes the cocktail. That and the bartenders skill, slipshod bar work can ruin a drink, here they craft their cocktails well. The rest of the ingredients are pretty standard.
We love well made classic cocktails like these, created with great booze. Gleason's also has an excellent selection of unique creations. See the list here: Cocktails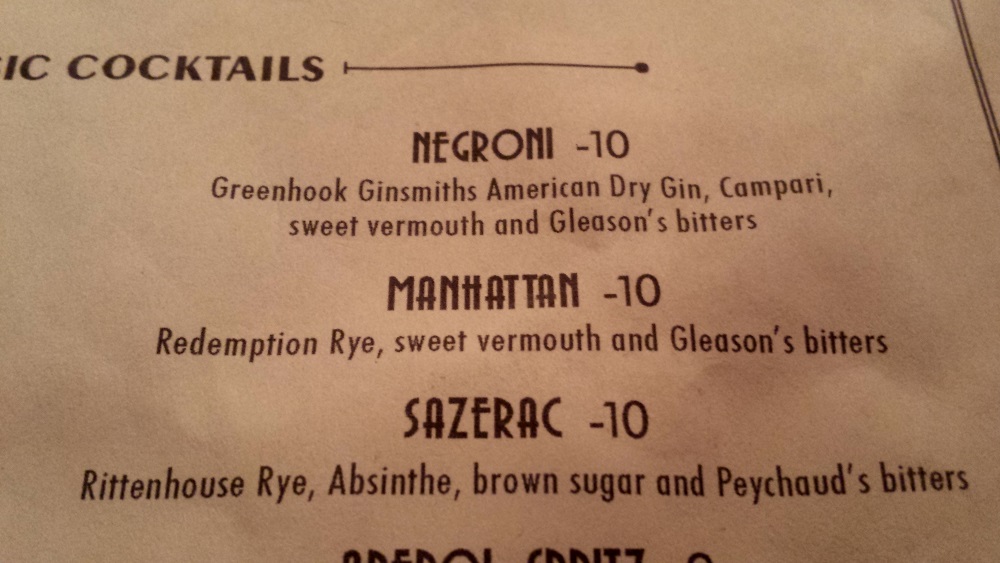 Ginsmiths American Dry Gin made in Brooklyn, NY, is described like this by my friends at Astor Wines and Spirits in NYC where you can buy this Gin."Many new American gins unabashedly display their botanicals like peacocks. Greenhook takes a more subtle approach. A balanced blend of elderflower, chamomile, cinnamon and a hint of juniper seduce your palate. – EG"  Love it!
Gleasons  has a classic old world bar combined with classic movie themes and mid century modern design elements. Very cool and comfortable.
Gleason's
911 South Street – Peekskill  914.402.1950
Places to Go, Things to Do • Dining Shopping
Beer Wine Cocktails • About the Authors