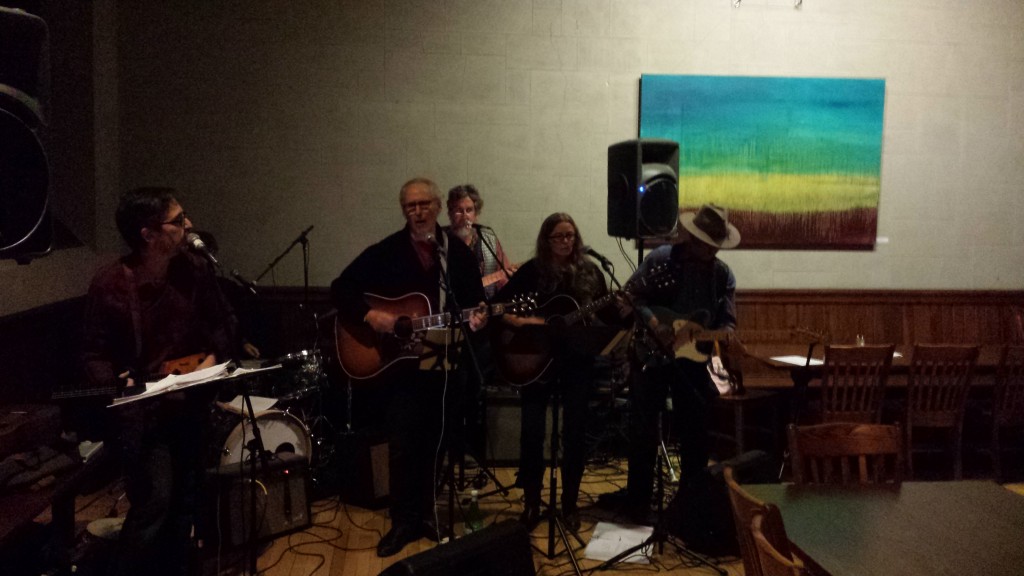 At the Cold Spring Farmers Market Benefit Dinner
i had a very warm welcome to the people of the wonderful Hudson Valley community.
The great tunes of the local Breakneck Ridge Revue filled the room of cordial citizens and supporters of our fabulous Cold Spring Farmer's Market.
Delicious victuals and libations were served by many local providers. I met a lot of wonderful folks.   Thank You!
Winter Location
Indoors at the Parish House of The Episcopal Church of St Mary-in-the-Highlands
1 Chestnut Street, Cold Spring, Corner of Routes 9D and 301
Spring, Summer, Fall
Boscobel House and Gardens – 107 Glenclyffe Dr., Garrison, NY
Places to Go, Things to Do • Dining Shopping
Beer Wine Cocktails • About the Authors