is one of the places
that sold us on the Hudson Valley was the bar, beer store, and restaurant called The Hop in Beacon. Say hello to Diana and close friend Cathy who joined us with Conrad who farms hops in Cooperstown NY, for a great lunch.  Conrad was buried in The Hop's fabulous menu.
We loved The Hop in it's original small rendition, and are even more excited about the new expand restaurant, with more seats and still all the charm.
We've been to The Hop four times since we have been exploring and then moved to the Lower Hudson Valley. It has become one of our favorite places. Great selection of interesting beers by bottle on draft, exciting fun and friendly hip vibe. And the food is fabulous. Since they moved to the new bigger location the service team has been suffering from some growing pains. I'm sure that will all be worked out.  Update: Friends Chris and Donald dined here on a recent Saturday and they said the service was spectacular.
We like The Hop best on weekday nights when they are not so busy. The bar is so comfortable and you can count on finding a beer you will over on the blackboard and some delicious to fill your tummy. Like these. . .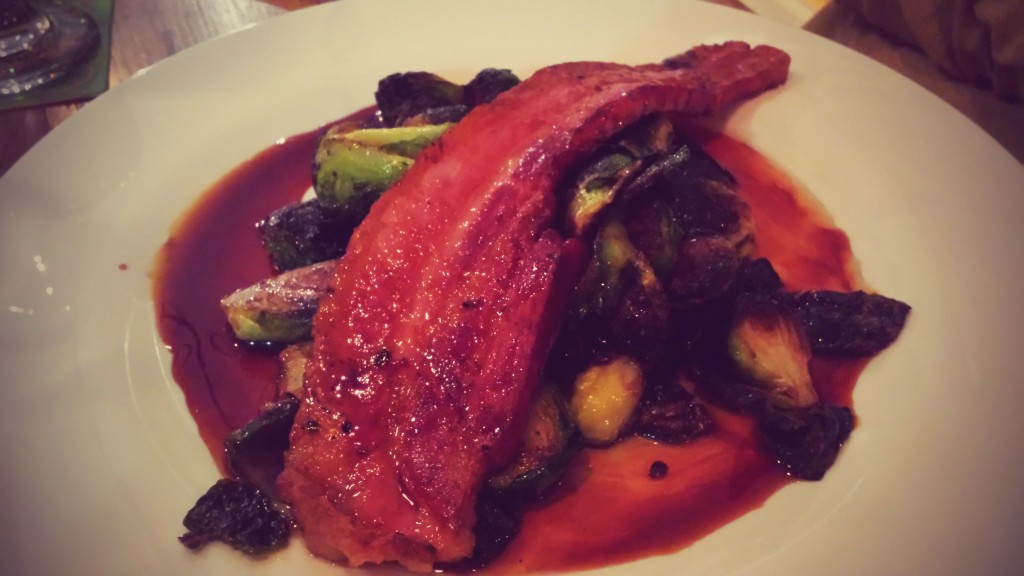 Yes that is one badass slice of bacon
Bacon & Brussels – thick-cut maple bacon, apple cider syrup, maple-pork gastrique, duck fat-sautéed brussels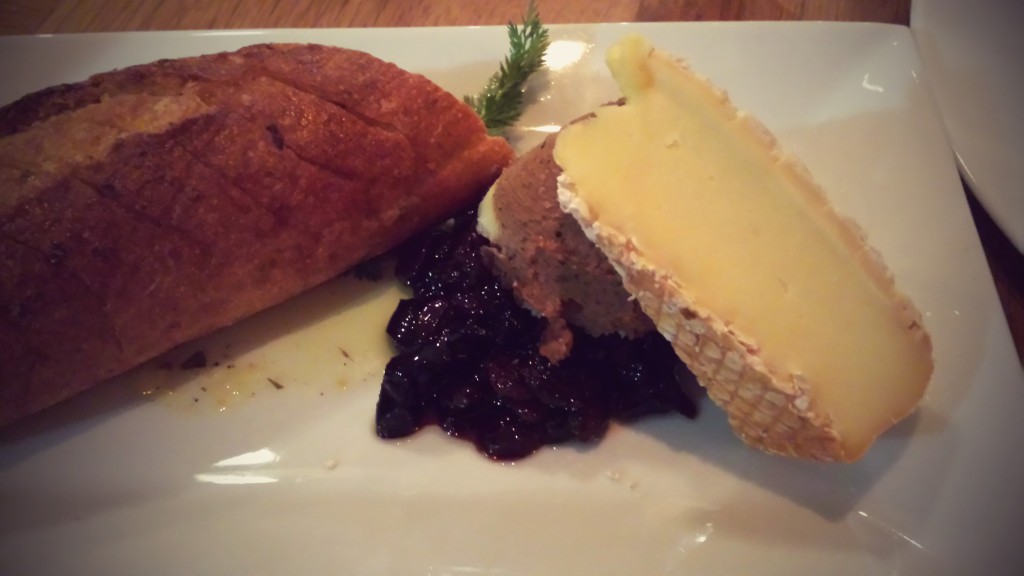 Chicken Liver Pâté  -brandied prune and raisin jam, Meyer lemon-saison vinaigrette, Vulto Creamery's "Ouleout," toasted baguette
Places to Go, Things to Do • Dining Shopping
Beer Wine Cocktails • About the Authors