Called "Hudson Valley Pleasure"
You may have noticed, we are off booze this week, doing a spring cleanse, it is great. Feeling like a million bucks! But, no new cocktail this week.  Luckily, I've been saving one for you.
I created this special Negroni, it is #50 on our 100 Negronis Blog, to celebrate the warm weather and a milestone on the blog. We are actually up to 68 there. It is a celebratory drink finished off with Michele Chiarlo Nivole Sparkling Moscato.
So here is Negroni #50! "Hudson Valley Pleasure"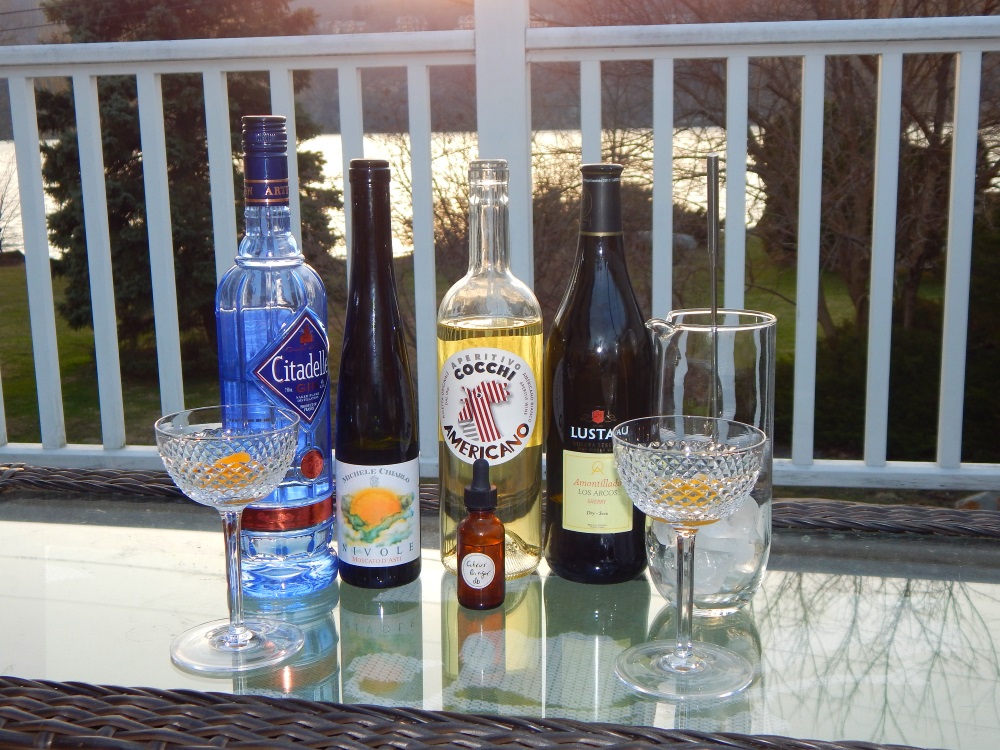 The Gin: Citadelle Slow Distilled French Gin
The Vermouth: Cocchi Americano Bianco
The Amaro: We used a dry sherry, Lustau Amontillado Sherry
More: Citrus Ginger bitters, homemade by my friend Dani, frozen mango slice, and the finishing touch Michele Chiarlo Nivole Sparkling Moscato  Read More
Want to make this drink you can get all the ingredients at Mid Valley Wines & Liquors, they have all the fixings, except for the sherry choose Hartley & Gibson's – Amontillado Sherry it is fabulous, just the right amount of sweetness in the nutty sherry flavor we love.
Places to Go, Things to Do • Dining Shopping
Beer Wine Cocktails • About the Authors