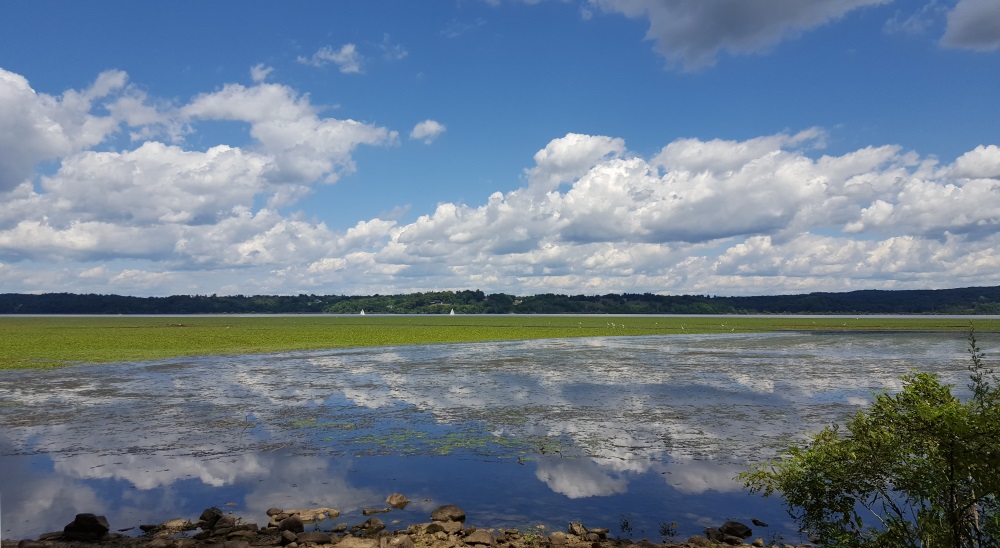 Some of our most exciting adventures in the Hudson Valley are joy rides to who knows where.  We see a sign and make a turn like this little jaunt on our way to Kingston.
We spotted a road marker that pointed to Lighthouse Park.  With a quick u-turn we were on our way. From 9W the park is a few miles down a small rural windy road. We passed a group of people walking with an old farm wagon and horse that looked like Amish or Mennonites.
The park is tiny but well kept and affords a beautiful view of a the river.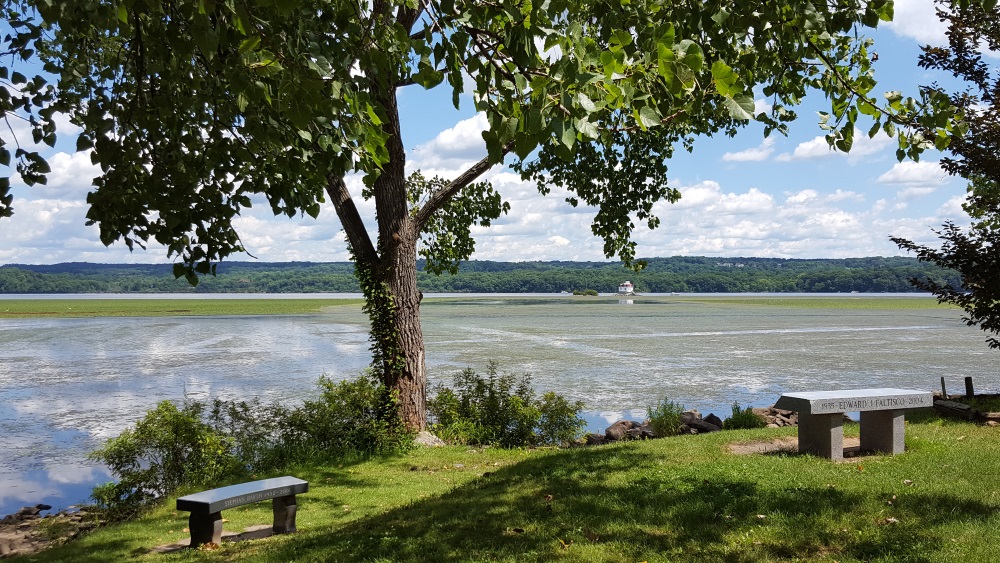 You can see the famed Esopus Meadows Lighthouse in the distance.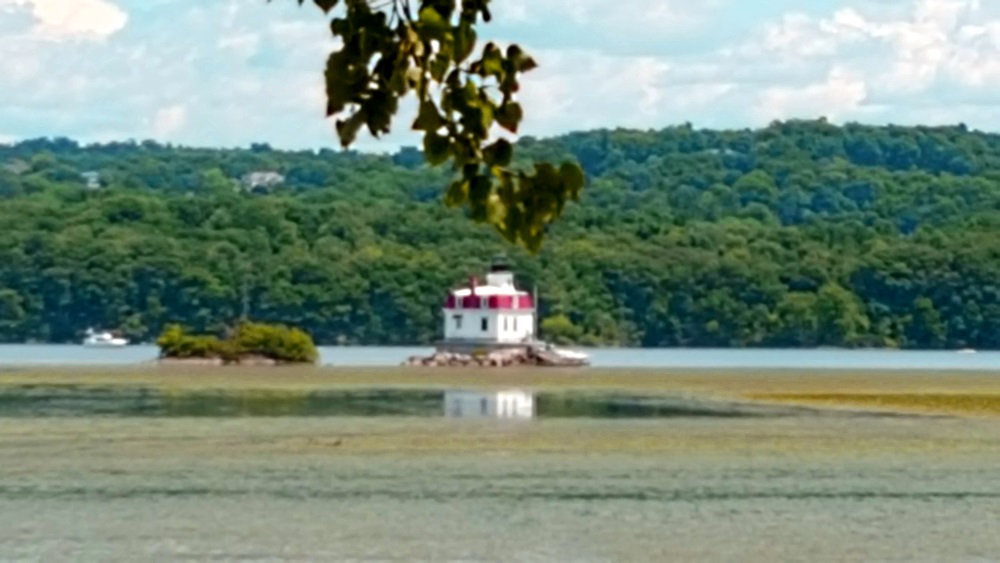 A wonderful destination that is adjacent to Esopus Meadows Preserve, which has two miles of hiking trails.
Our visit was short was we were looking forward to getting to Kingston. But, we are planning to visit the town here which is reported to have been " known as a haven for artists and performers including Academy Award and Tony Award-winning actress Frances McDormand, singer and Broadway actress Kelli O'Hara, soap opera star Sebastian Roche, director Joel Coen, choreographer Joe Langworth, Emmy Award-winning actor Peter Dinklage, actress Connie Ray, and musician Greg Naughton, all of whom resided in Esopus." Ulster County Alive
Open year round, dawn to dusk.
255 River Road, 
Esopus
,
NY
Places to Go, Things to Do • Dining Shopping
Beer Wine Cocktails • About the Authors