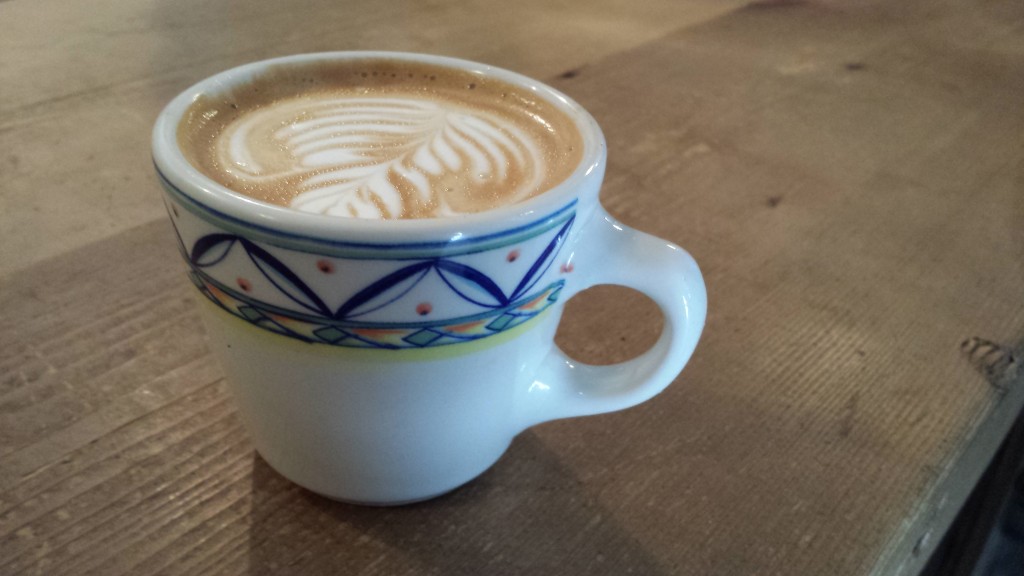 at The Pantry
and their Cortado is Diana's favorite pour now, at the best place for coffee we have found in the area. From Spain, it's like a macchiato, an espresso with a small cut of milk, at The Pantry on route 9 in Cold Spring.
We have enjoyed breakfast here many times and is one of our go-to places for craft beers.  The sandwiches and salads, as well as fresh squeezed juices are terrific. And there's more.
Right next door to the oh so popular Vera's Phillipstown market.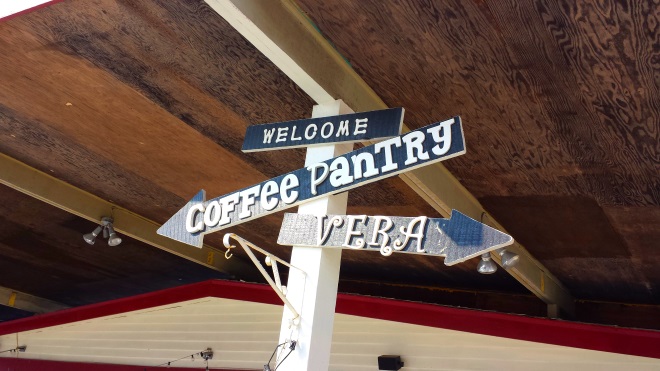 Step up to the counter and ask Jackie or Jessie for your favorite coffee or a nice beer or wine and check out the menu of tasty sandwiches, salads and such.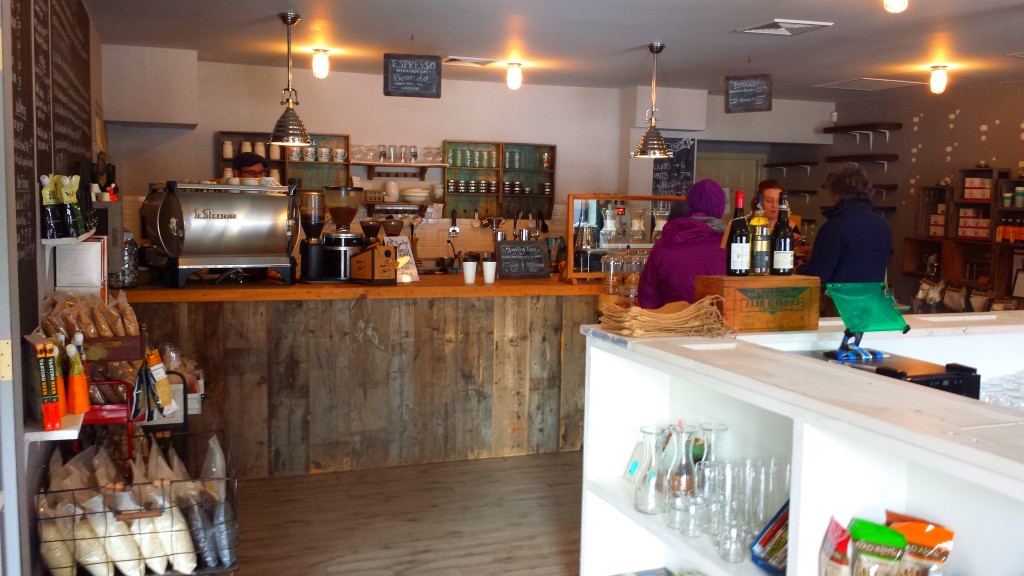 A new addition is the expanded Craft Beer Bar that has nine taps of great brews along with scores of offerings by the bottle. Order a growler to go or have something to quaff right here.  A few hand selected wines are available too. This is going to be your new happy hour stop.
We've brought a few beers home to our absolute delight. Talk to Jesse he knows the beers well. If you are a beer fan like me you might want to check out their Meetup Group – Cold Spring & Garrison Homebrewer's Club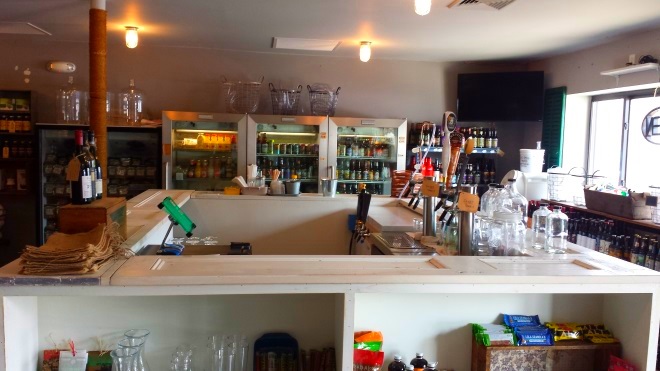 The Pantry's creators and owners Sam Lutzer and her husband Andy go out of their way to make this place great.
We can't wait for spring to come so we can sit outdoors in the clean Hudson Valley air. Meanwhile we are happy in the cozy dining and lounging area outfit with comfy couches and tables of old antique doors.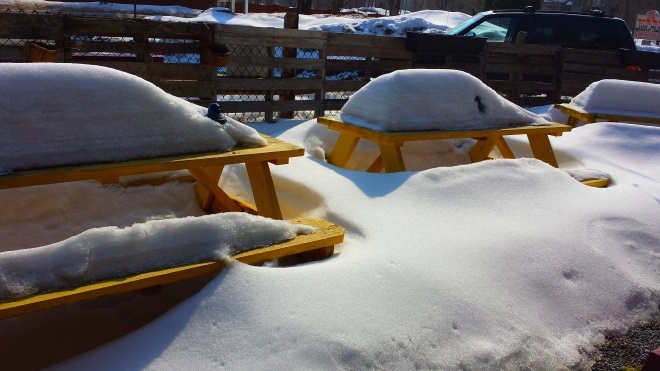 The Pantry carries a great selection of bagged bean coffee from Roasters like:
While your here stop into Vera's Market and pickup some things to make for dinner. You can count on everything be fresh here. Much more pleasant shopping than the area supermarkets. Say hello to Joanne and Dominick.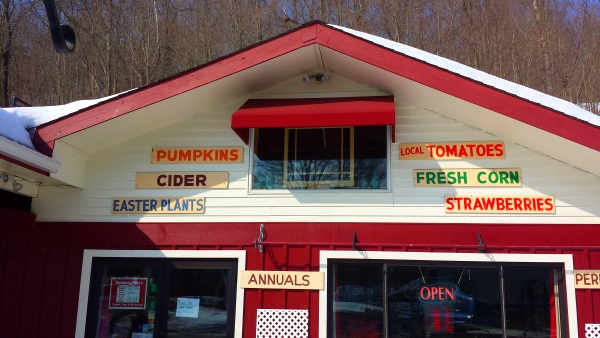 And for meats of the very finest kind stop in to see Chris and Lisa at Marbled Meat. This place is amazing and we will be writing more about Marbled Meat soon.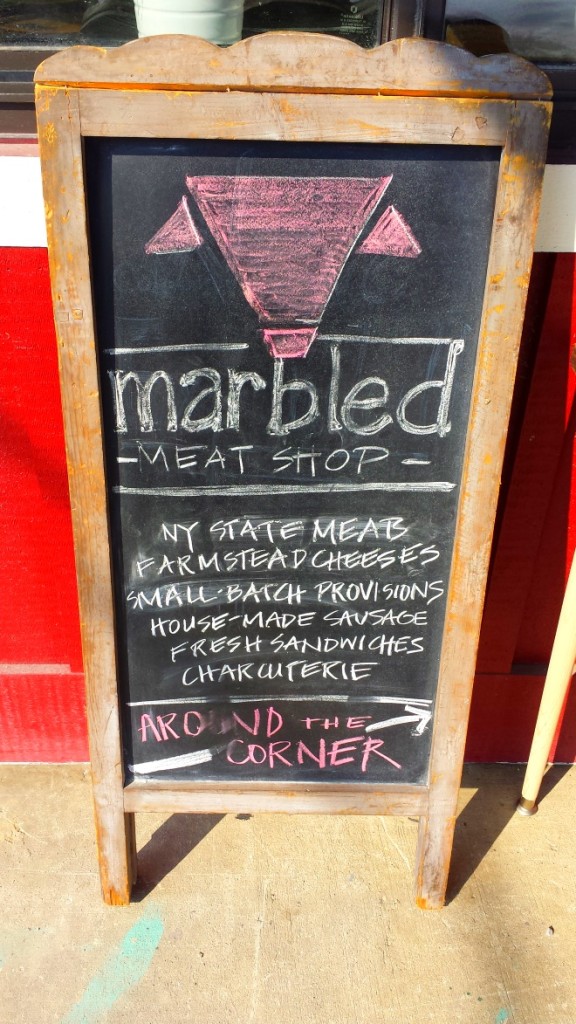 Coffee, Craft Beer and Wine, Artisanal Food,  Home Brewing Emporium
3091 Route 9 Cold Spring, NY  (btwn 301 and Fishkill Road inside of Vera's Marketplace and Garden Center)
Vera's Phillipstown Market and Garden Center
3091 Route 9 Cold Spring, NY  (845) 265-2151
3091 RT 9- Cold Spring, NY (845)265-2830
Places to Go, Things to Do • Dining Shopping
Beer Wine Cocktails • About the Authors