Sukhothai in Beacon was good, not quite Spectacular!
I love the Yelp or Trip Advisor reviewers who use superlative words, and you shake your head and say, wow, they have never even experienced "Spectacular."
Now Sukhothai certainly does deserve many of the good reviews they have, but we live with a diners curse. We've had "Spectacular" a lot of it. Places like Sailor Thai in Sydney, Australia, really authentic Thai in Queens NY and San Francisco. We just are not happy with good or very good we want spectacular.
Fortunately, there are many people and places that are doing exceptional, spectacular, food here in the Hudson Valley, just not Asian it seems We will keep trying. Reviews on Palace Dumpling and Ramenesque are coming.
Sukhothai has a nice little bar serving a well selected wine list, I was impressed, and the hostess did know the wines, a big plus in my book. The beer selection is good with the classic Thai beer Singha on tap. Not a great beer even on tap but if you want an authentic Thai experience go with that.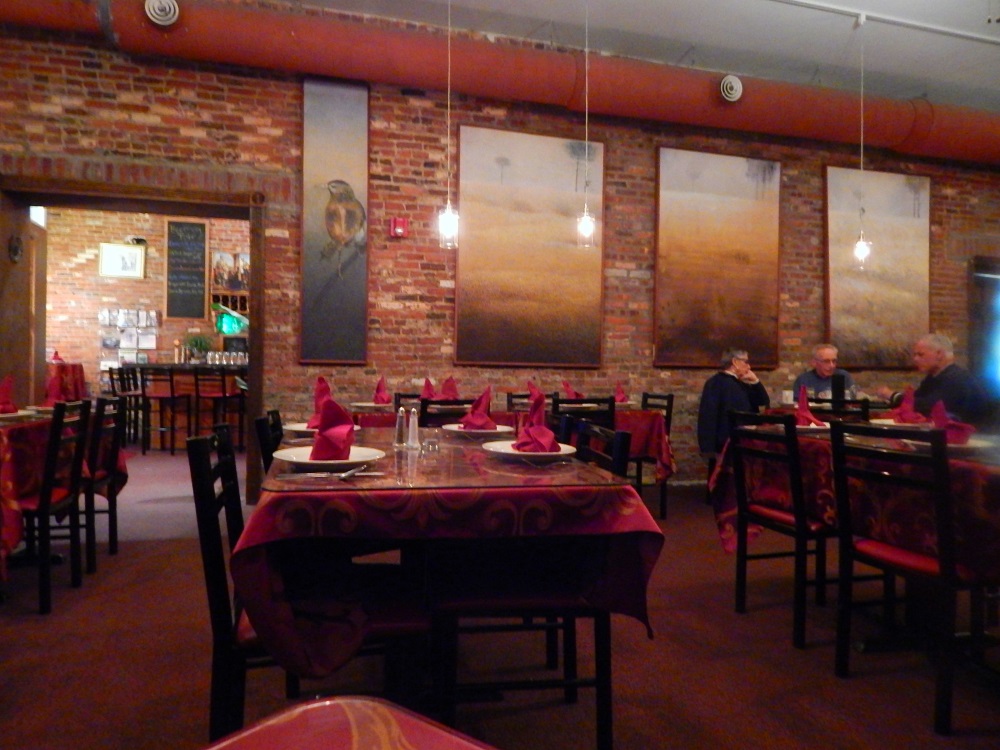 The dining room is pretty, comfortable, quiet. The place settings are lovely, they are going for an upscale experience.
But let's face it, it is all about the food. The Pad Thai, the classic national dish of Thailand which I judge all Thai restaurants by, was just average.  It is not easy to make an exceptional Pad Thai, I've tried making it myself, that did not work out well.  A simple dish on the face of it, but hard to get exceptional.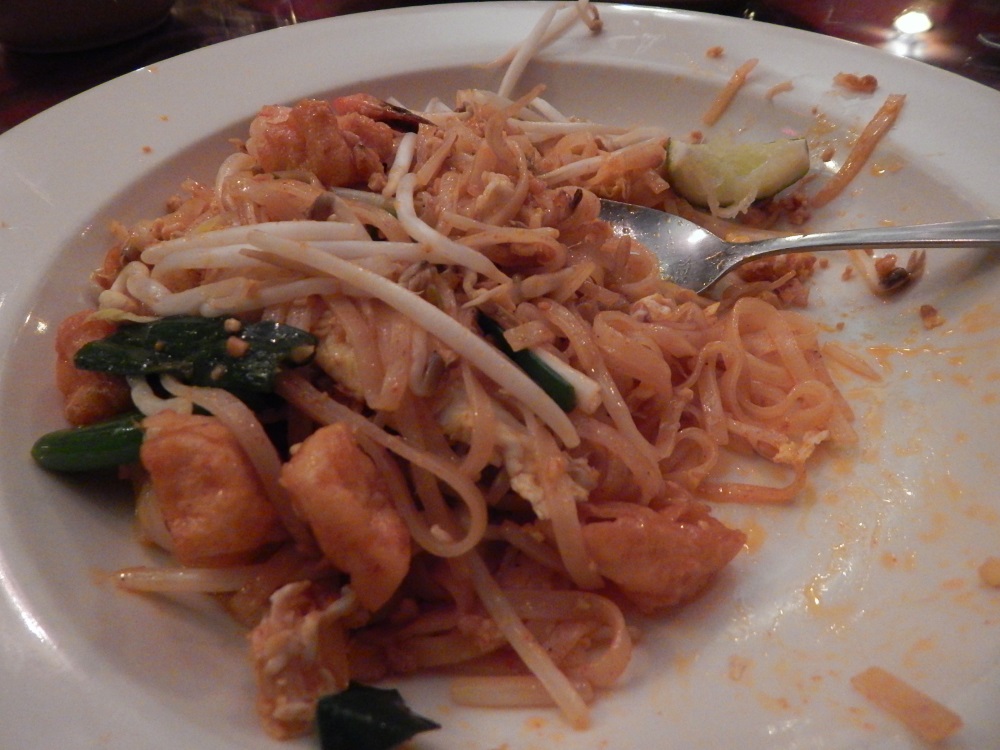 The other dishes we had were good, a bit above average. The Tod Man Pla, fish cakes, another favorite dish, was delicate and nice, not rubbery like some places serve, the dipping sauce lacked spice.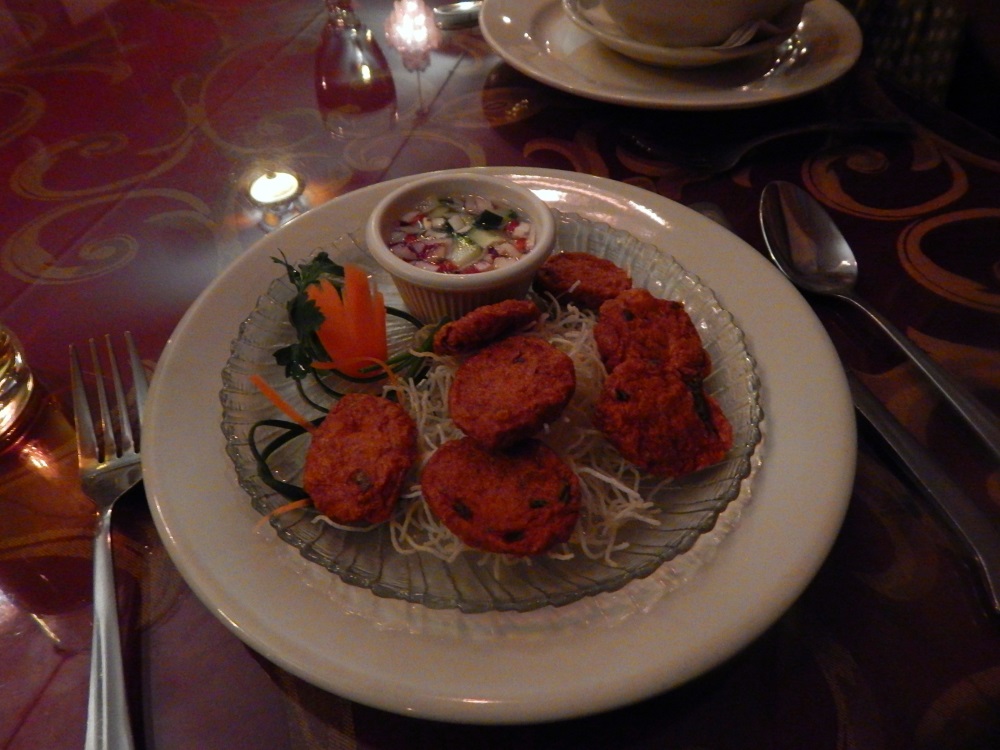 The Tom Kha Gai soup was nice, broth was good, nice and limey. Chicken however was just average. I like mine with more coconut flavor, but Diana was quite happy.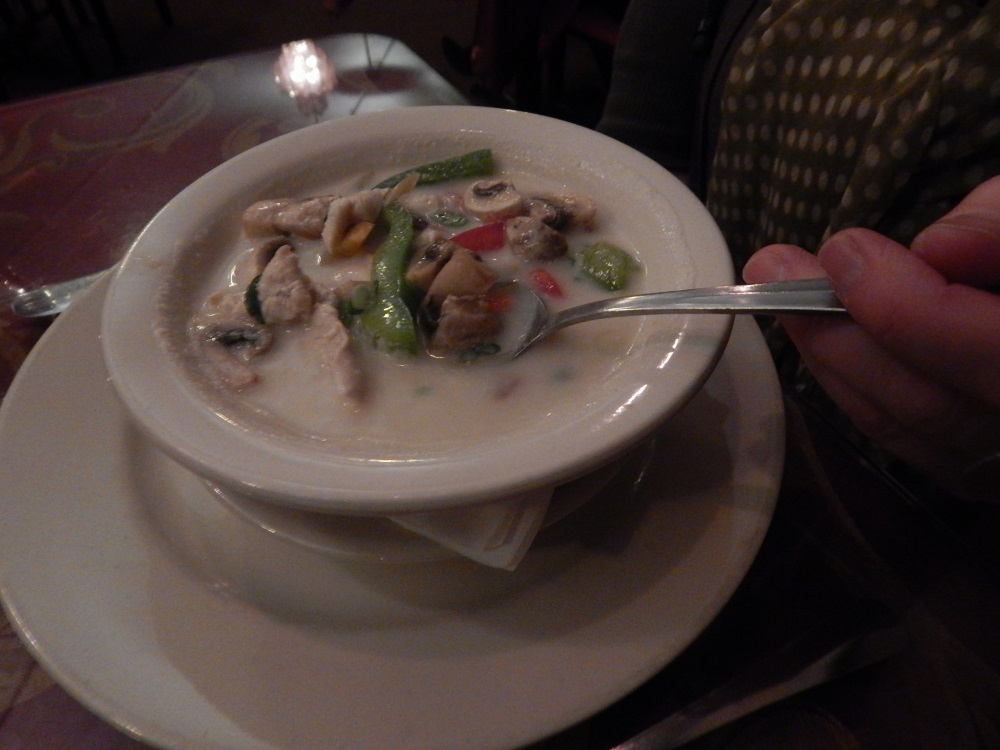 Our other main course was Moo Pad Prik Khing, Pork Stir Fried with Red Curry Sauce, a new dish we had not seen before.  Nice recipe, overall enjoyable, but again not spicy enough. Some places ask you what spice level you want, this place did not. The pork was good not great.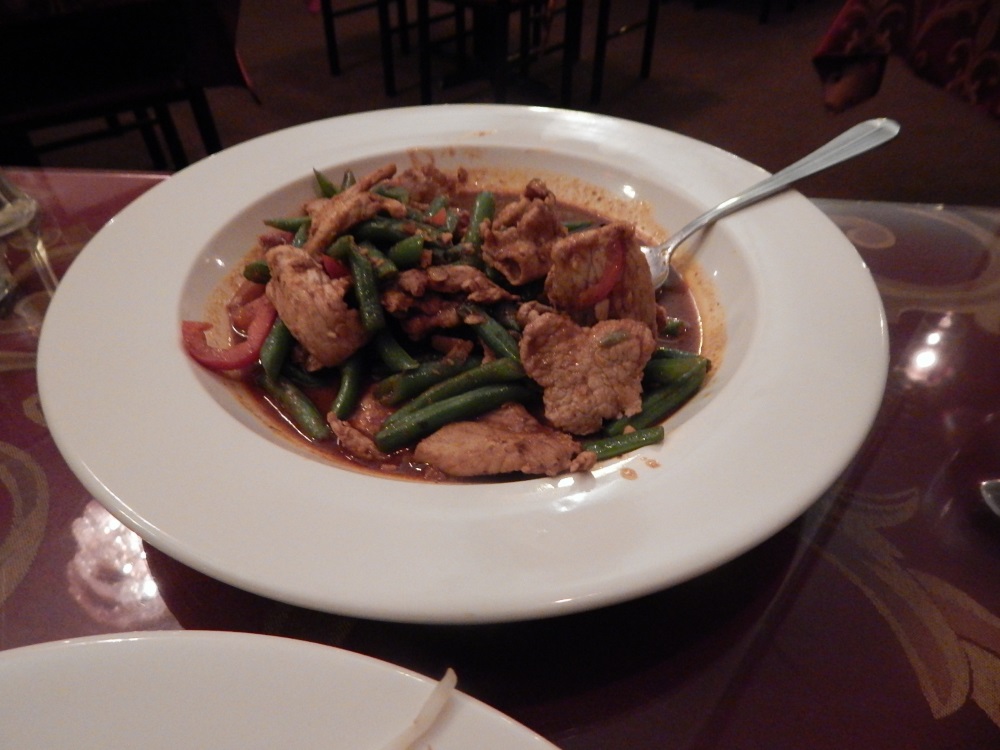 I think the key thing that could be improved here is using higher quality ingredients especially the meats, but that is economically hard when you don't have high city volume.
Overall I would certainly recommend this place for good Thai food and a pleasant dining experience, but not a place we will be going back to soon. Especially since there are so many Hudson Valley restaurants we want to try.  Have an Asian place you love, please let us know.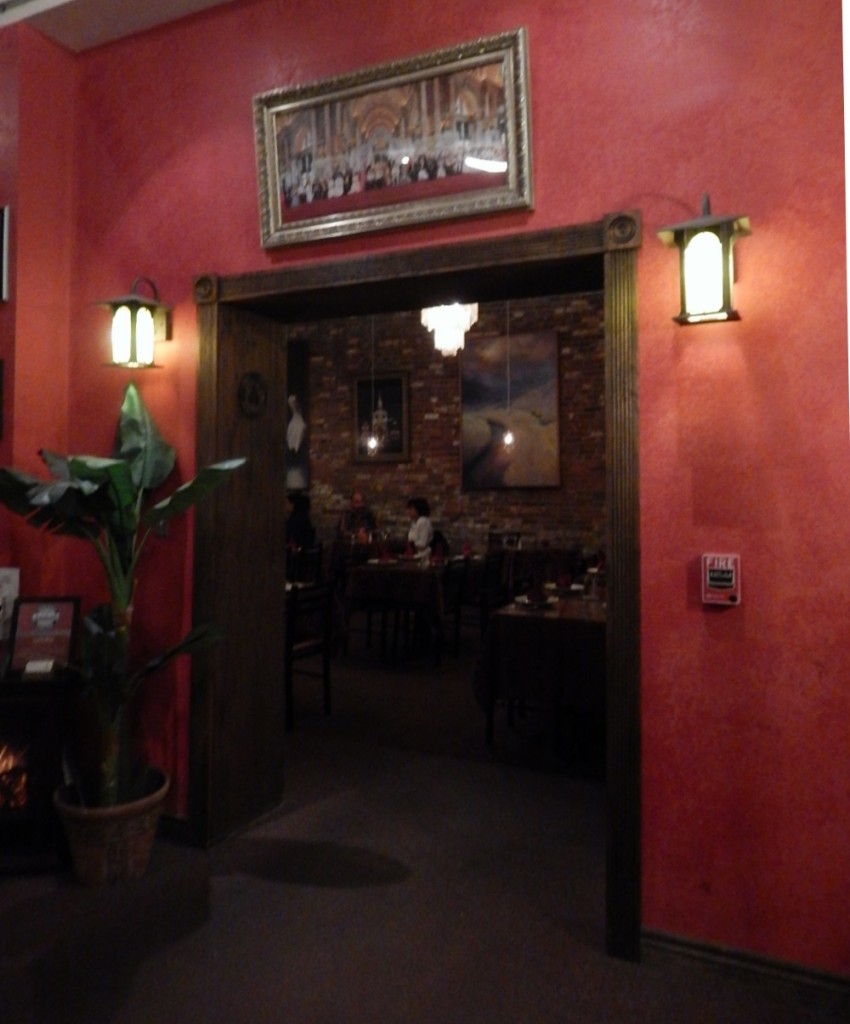 Did you know  that Sukhothai, means "the Dawn of Happiness"  it was founded and named by King Phokhun Si Intharathit who defeated the Khmers to create the first truly independent Thai (Siamese) Kingdom in the 13th century. It is said that Sukhothai enjoyed a golden age under their third king, King Ramkhamhaeng, who created the Khmer-derived Thai alphabet which is essentially the same used today
Our top five Thai restaurants of all time:
Sailor Thai in Sidney Australia
A place in Toronto not there any more
Chao Thai in Queens
Jukagee in Bloomfield, NJ unfortunately closed
Spice Thai in Bloomfield NJ
Places to Go, Things to Do • Dining Shopping
Beer Wine Cocktails • About the Authors