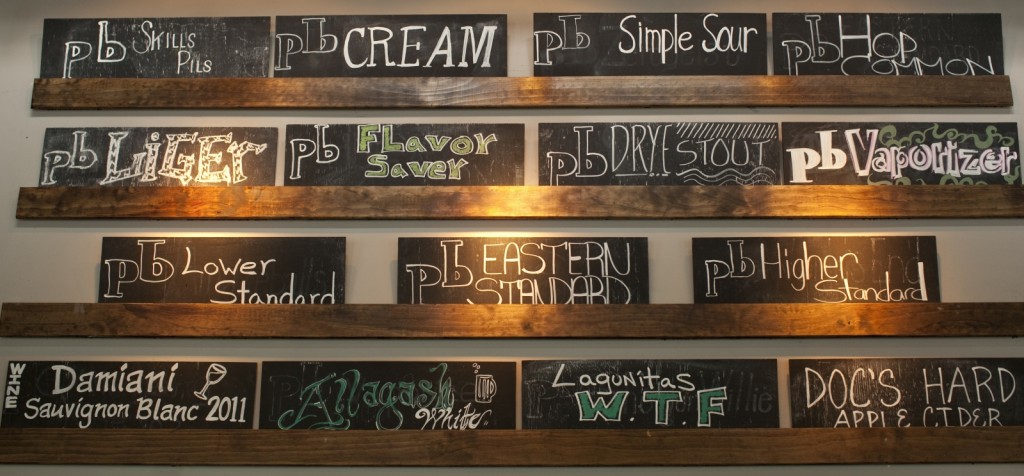 and is another place that sold us on the eastern bank of the Hudson River
When we began our search for a new home last summer Peekskill was on our list.  Which of course brought us back to Peakskill Brewery.  We had visited their original smaller location a couple of years ago, were not all that impressed at the time. But the new place, Wow! We decided we would love to have a bar like this in our backyard.
The beer, cocktails, food, staff, ambiance is all fabulous here.
As it turned out Peekskill was not for us. The great thing about Garrison, where we found our new home, is that we are in a fifteen minute drive from either Peekskill or Beacon or twenty five minutes to Fishkill all great food and drink destinations.  And just 7 minutes from Cold Spring that has some great places too.
At Peekskill Brewery we love their seasonal pickles.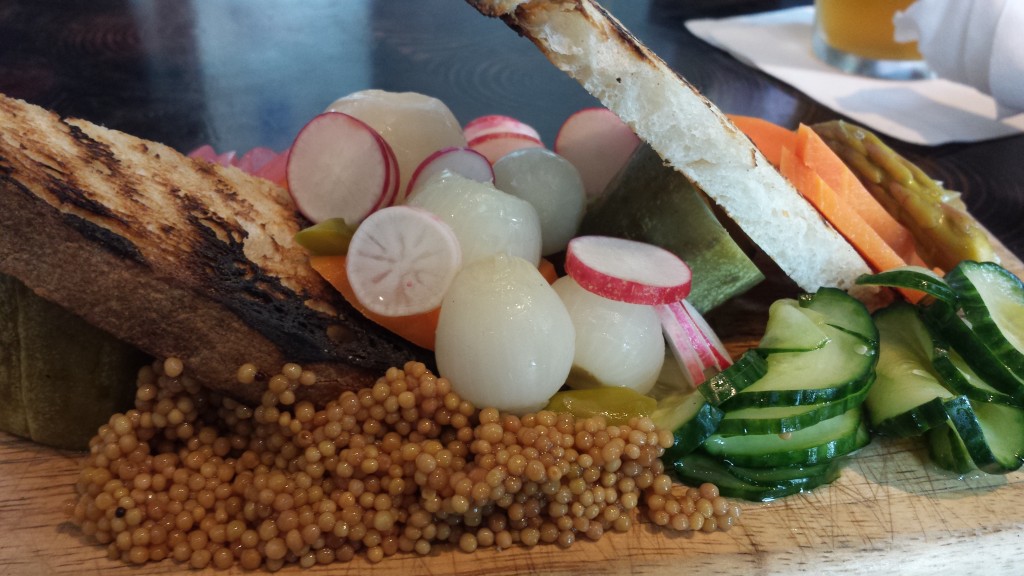 Their fabulous burgers and fries.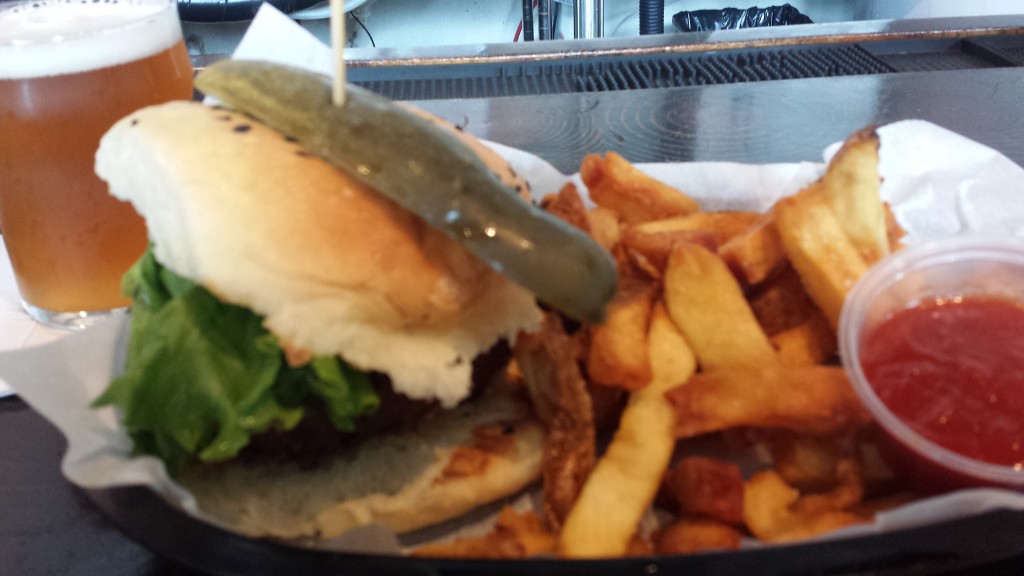 Or tasty delights like this fish sandwich.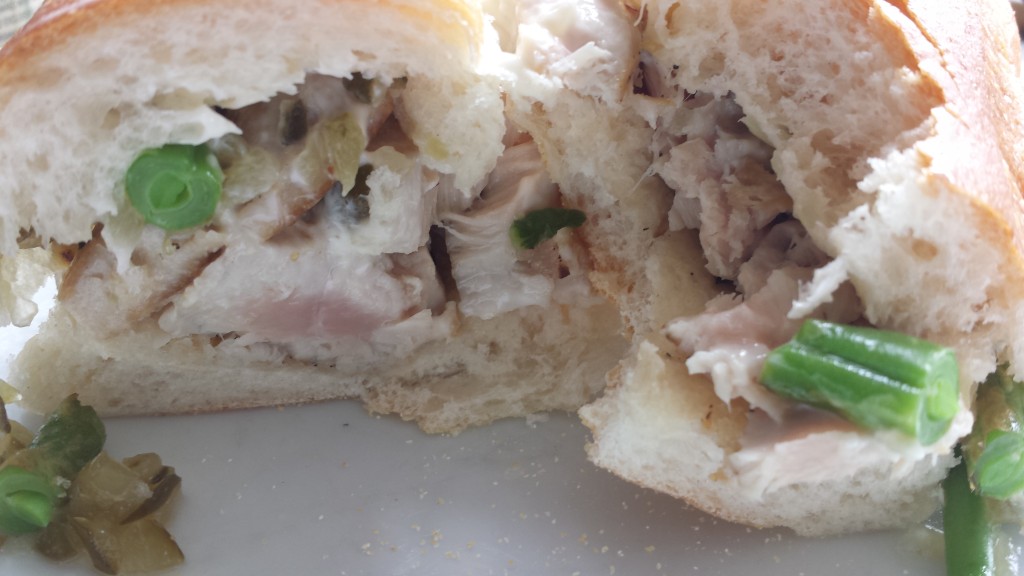 We like to sit at the expansive bar and chat with friendly bartenders like Ed, or if with a group the bar area high top tables are perfect for conversation.
Upstairs there is more formal dining room and a small  bar that we have yet to try.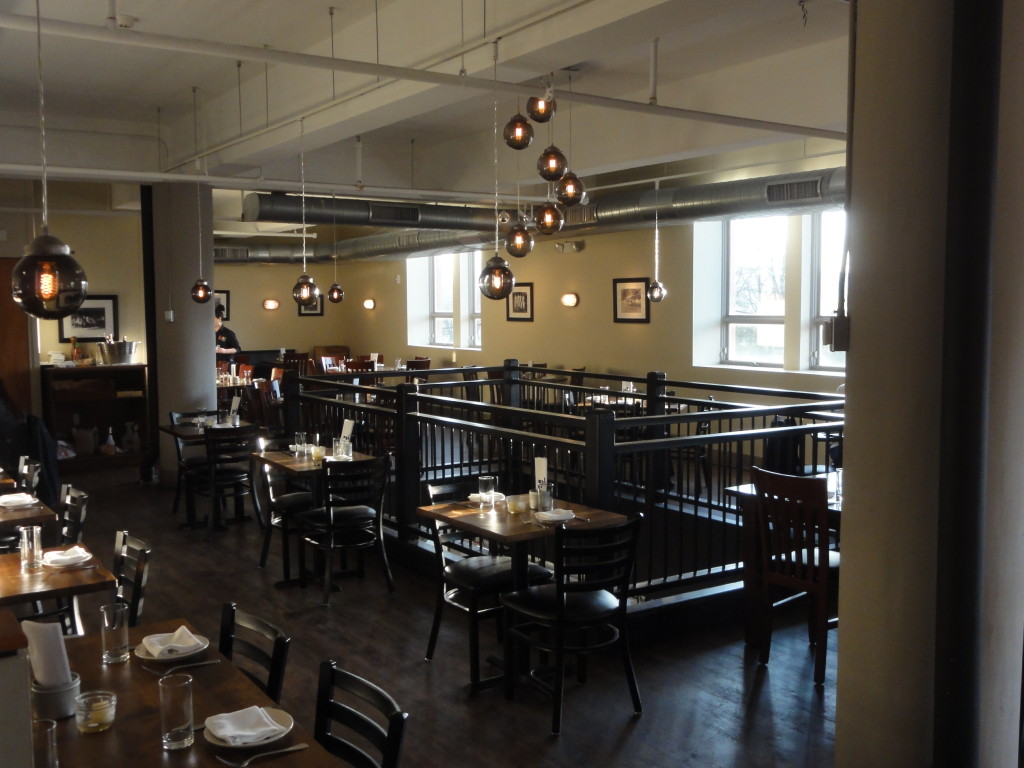 Last time we were here we had the "What the Duck" Poutine, fresh pickles, chips and dip and other delights from Exec Chef Michael Carrozza's fabulous kitchen.
Of course all the beer, except for a few special taps is all made here at Peekskill so you are guaranteed freshness. Jeff O'Neil, Brewmaster and Matthew Levy, Brewer produce really fabulous beer.
My favorites are Eastern Standard and Higher Standard, where Diana loves Moscow on the Hudson or Dead to Me.  On our last visit sister Heidi loved a PB Pilsner called Skills Pils that was great
47-53 South Water Street
Peekskill, NY 10566
Ph: 914-734-2337
Places to Go, Things to Do • Dining Shopping
Beer Wine Cocktails • About the Authors