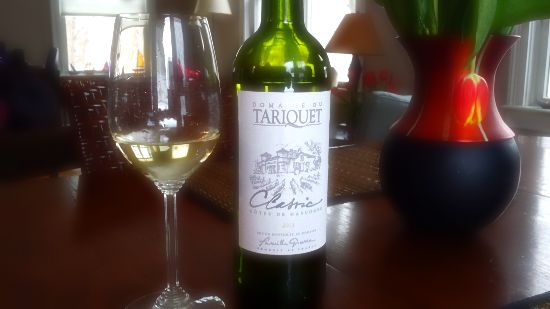 With weather like we are having today
my daydreams drift off to spring wine. One of our favorite regions for bright fun wines for spring is the "Sud-Oeust" a beautiful region is south west France.
Here is one you'll love by environmentally conscious Domain Du Tariquet from the region called Côtes de Gascogne!
Diana was out for the evening at a meeting in New York City so I decided to make myself a nice dinner for one and try this wine.
We have all ways loved wine from the south of France great regions like Languedoc-Roussillon and Provance, but new little about a lesser know area called the  Sud-Oeust.  A fabulous tasting presented at FI:AF by the entertaining and engaging Pascaline Lepeltier, Wine Director at Rouge Tomate, enlightened us, Vive Le Sud-Ouest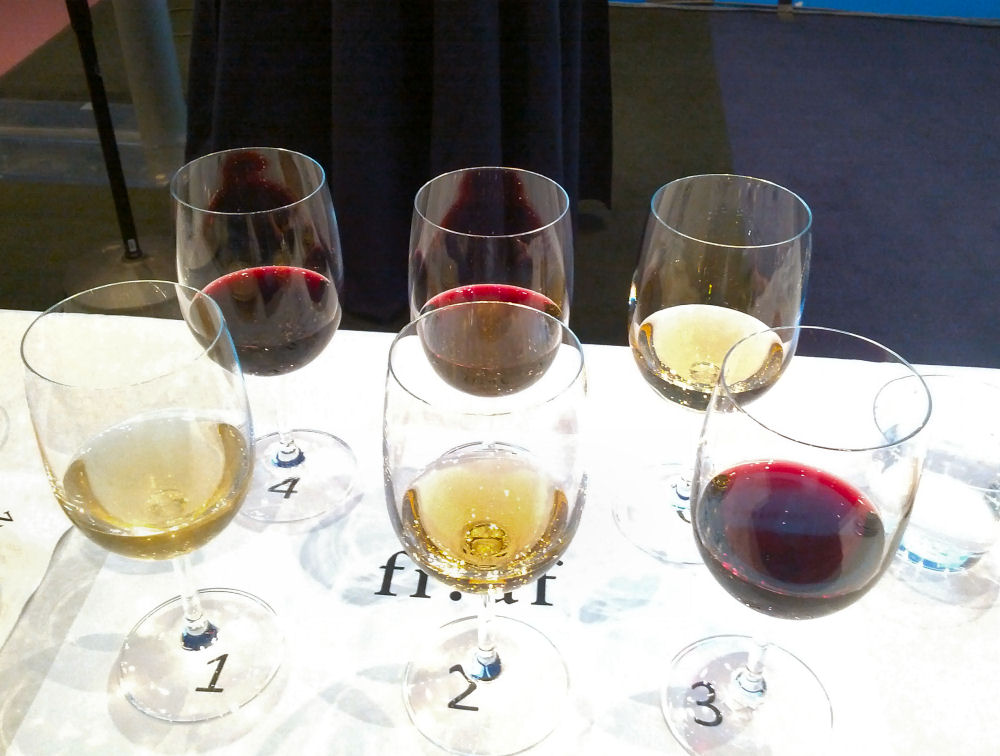 Read more about this sustainably produced wine here: Dining Alone, Have Some Good Wine
Frisée Salad with Lardons and Poached Eggs with all local ingredients.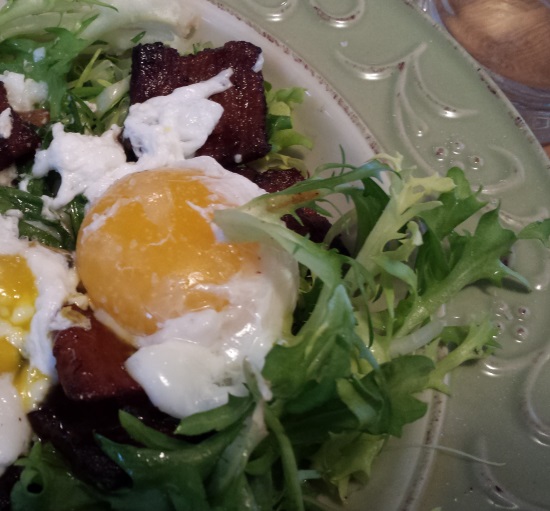 Vera's Phillipstown Market and Garden Center and Cold Spring Farmer's Market
And a fabulous chicken dish from the kitchen of Florence Tyler Pan Roasted Chicken with Mushrooms and Rosemary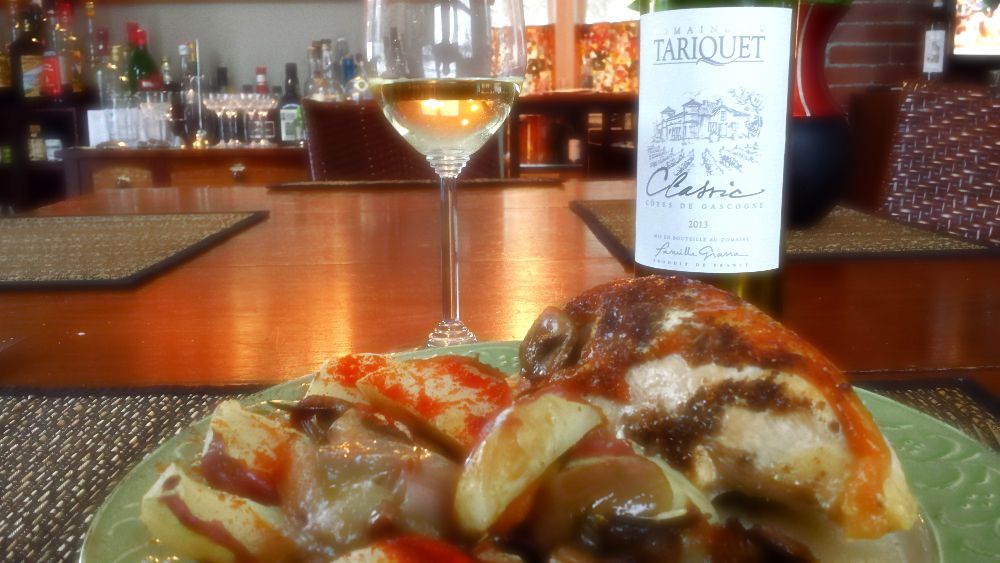 Eggs from Madura Farms at the Cold Spring Farmers Market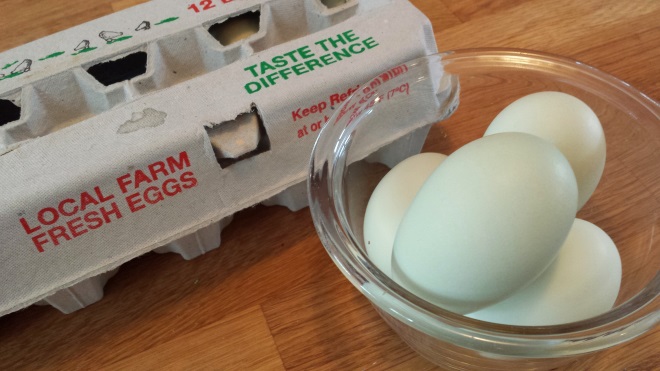 Places to Go, Things to Do • Dining Shopping
Beer Wine Cocktails • About the Authors