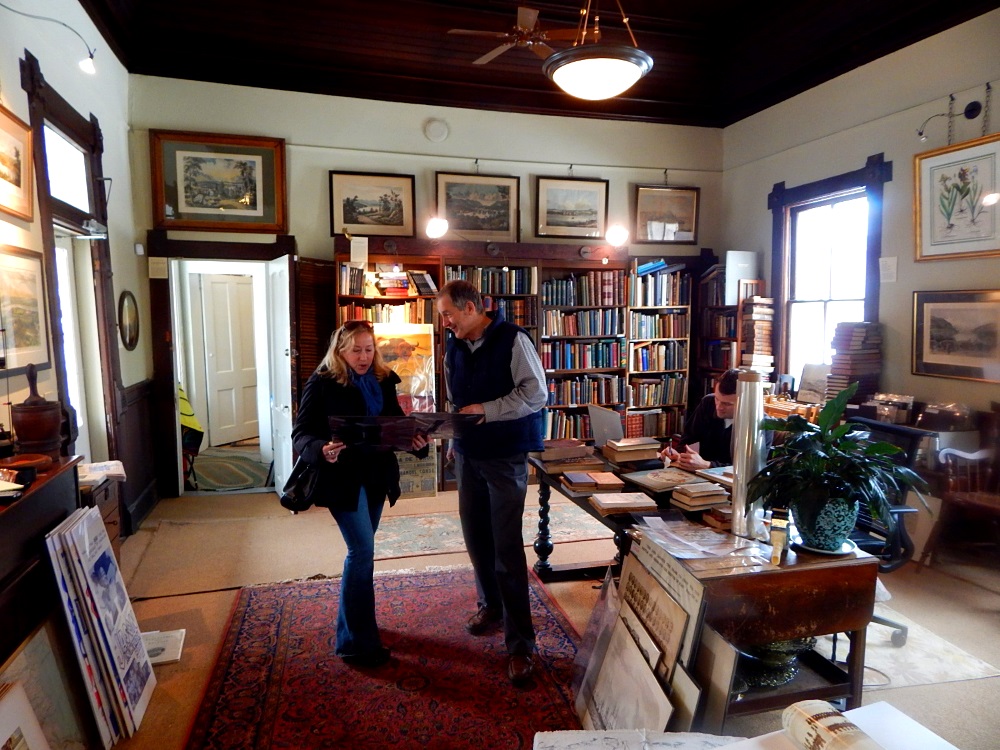 Can Be Found at Antipodean Books
a fabulous book store and gallery on Garrison Landing created and owned by David and Cathy Lilburne. David was the first person Diana and I met here in Garrison when we were searching for a new home.  His warm personality told us we were in the right place.
That's Diana and David  marveling over one of the many antique prints for sale in the store.
We now live next door to Antipodean so we visit often. David is from Australia thus the name,  Antipodean,  "the Antipodes" is a name used to refer to Australia and New Zealand, and "Antipodeans" to their inhabitants.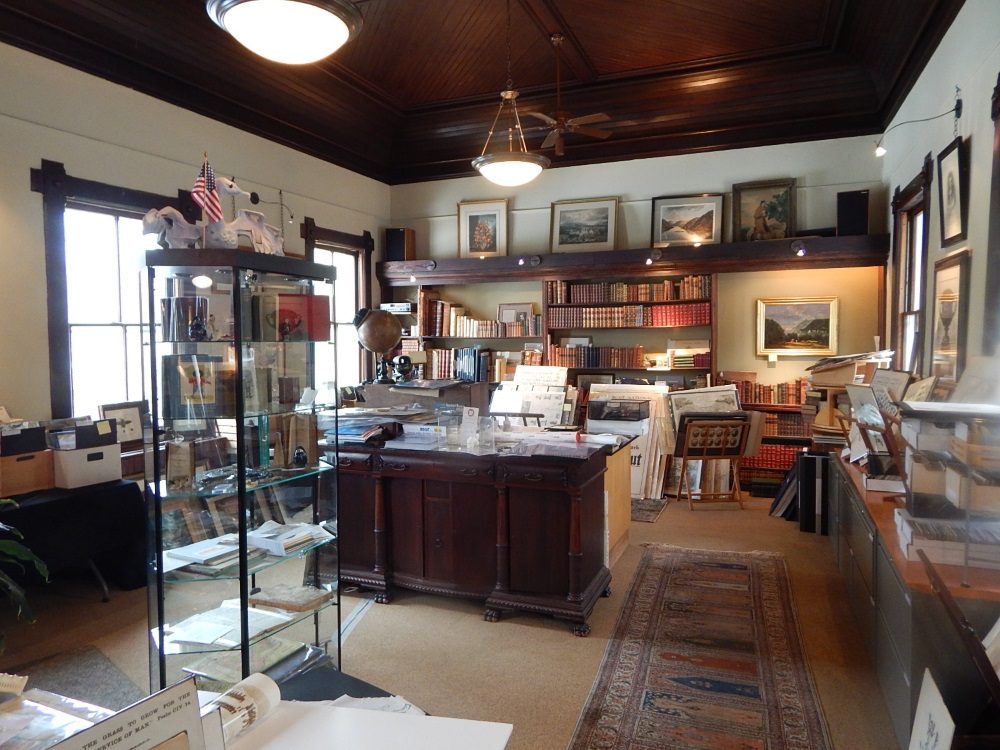 The building that houses the book store was actually once the original Garrison train station.  It was moved to its present location in 1892 to make way for a new station, which is now the old station and today is home to the Philipstown Depot Theater.
It is hard to imagine moving such a structure with the equipment available over a century ago, but determined men did incredible things with manly labor back in those days. Just look at the amazing mansions that overlook the Hudson River in the hills here.
The majestic ceiling is original, "I just had to clean it" David tells me.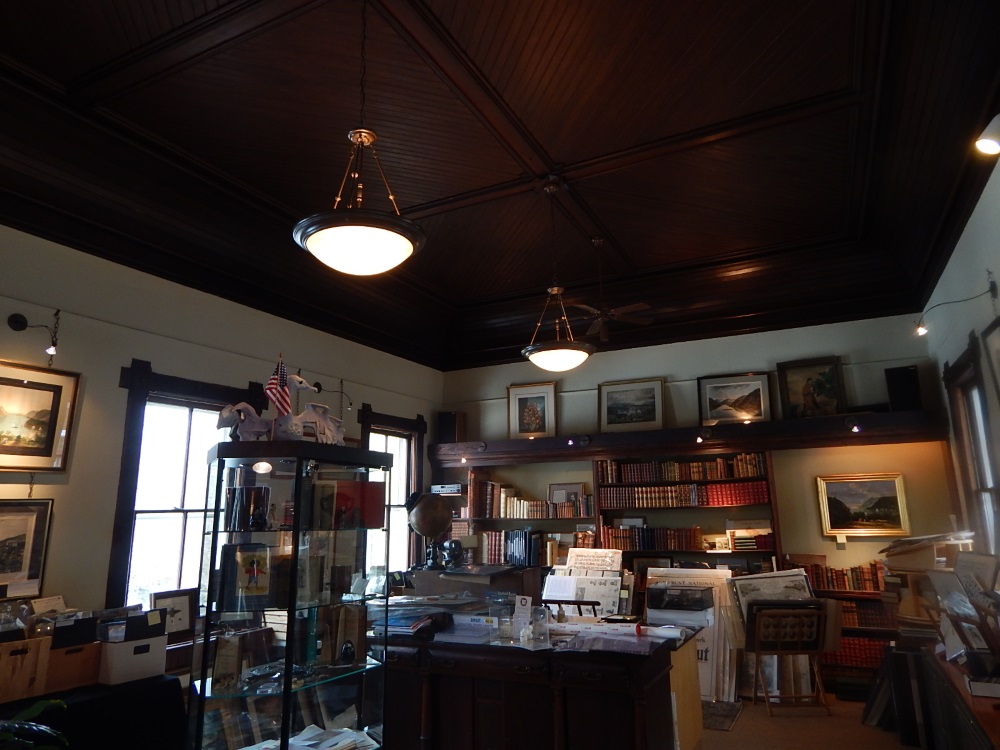 The store offers old & rare books, maps, prints, ephemera & photographs on many subjects. One of their specialties is the Hudson River Valley as well as the Antarctic & Arctic, Australia & the South Pacific.
On many Friday evenings Cathy and David open the shop for a cocktail hour that has become a tradition here on The Landing.  We have met a lot of great people.
The Lilburnes are solid citizens of the Garrison community, raised their children here, and are found in the stories told by Gwedolyn Bounds in her touching book about Garrison and its famous pub, "Little Chapel on the River."
The store is typically open from 9:30 to 5:00 Monday through Saturday but David and Cathy often exhibit at bookshows on the weekend so do call ahead or visit the Antipodean Books and Maps Website.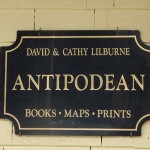 29 Garrison Landing, Garrison, NY 10524 845-424-3867
GPS to here can be tricky to here, just  follow either Upper or Lower Station Road to the bridge spanning the train tracks and then loop around heading south down into Garrison Landing.
Places to Go, Things to Do • Dining Shopping
Beer Wine Cocktails • About the Authors