like this delightful Sauvignon Blanc from South Africa
are all we drink these days.  Call it Organic, Bio-dynamic, Natural, what have you as long as they are made with due respect for our dear Mother Earth.
In the coming months we will be writing a lot about local Hudson Valley wines and  sustainably produced wines from around the world.
For the wine we made local versions of some dishes from a recent Bon Appetite article Inside Shed, Sonoma County's Charming General Store and Restaurant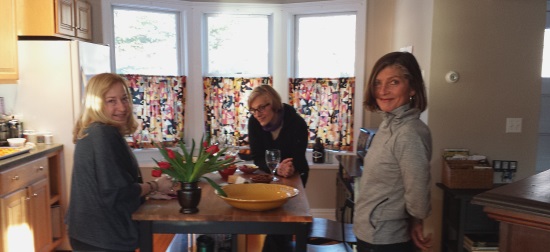 I made Shed Chef Miles Thompson's Chicory and Asian Pear Salad with Membrillo Vinaigrette recipe with two chicories from Satur Farms, fine-leaf frisee and radicchio. Added some of the delicious pea shoots I got at CSFM on Saturday. The quince jelly for the dressing came from Trader Joe's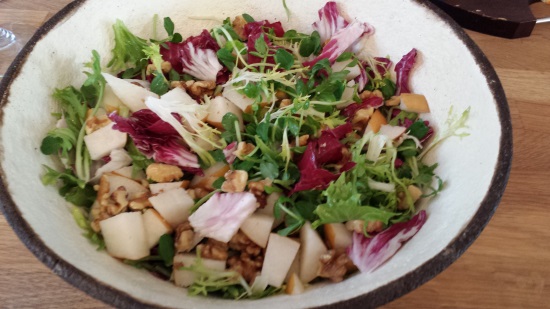 The wine also paired beautifully with a version of another recipe in Bon Appetite article Delicata Squash Carbonara.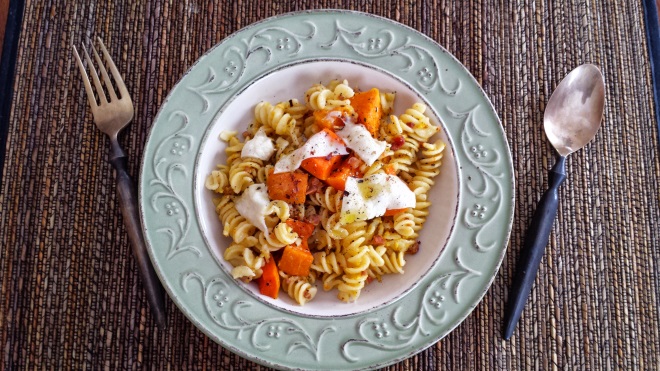 My version used butternut squash and Delverde fusilli pasta from Vera's Phillipstown Market. The eggs for the Carbonara, OH THE EGGS, were from Madura Farms table at the Cold Spring Farmers' Market. They are fabulous.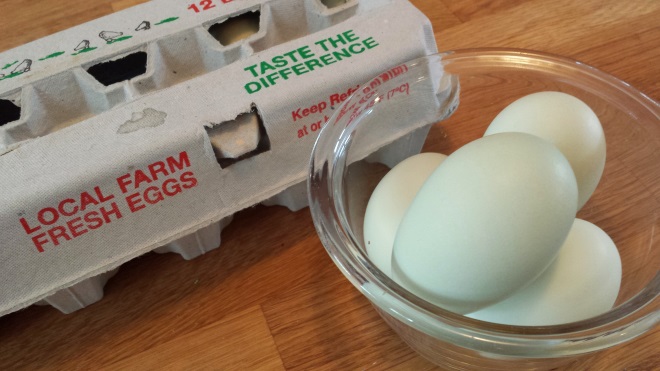 "there are a lot of Sonoma wines that would have been a perfect match for these dishes but the Mulderbosch was exceptional." – See more at:  Mulderbosch Sauvignon Blanc with Good Friends
Resources
Vera's Phillipstown Market and Garden Center
Places to Go, Things to Do • Dining Shopping
Beer Wine Cocktails • About the Authors