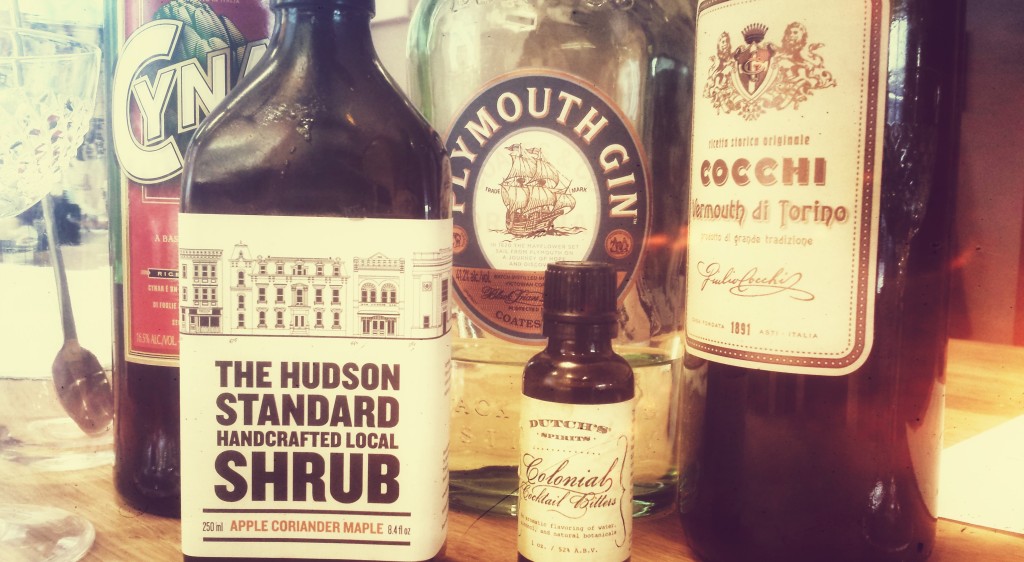 Another very exciting cocktail
made new with The Hudson Standard Apple Coriander Maple Shrub that we found at Cold Spring General Store and pretty standard Negroni ingrdients
Inspired by a place on the Hudson River very near where we live called Arden Point this Negroni brings colonial American techniques to a modern cocktail.
For this cocktail I chose Plymouth Gin and Cynar Amaro, good straight up standards.  For the vermouth I chose the slightly milder and sweeter Cocchi Vermouth di Torino.
I used my standard 1 part gin, 1 part vermouth (usually 1 1/2 oz) and split the Amaro with the Shrub. The apple fruit and vinegar flavors of the shrub made a drink that is very exciting.
Places to Go, Things to Do • Dining Shopping
Beer Wine Cocktails • About the Authors