I vividly remember the first time I entered a wine superstore
It was back in the early "00s", 2003 I believe, when the now famous Wine Library moved from it's normal sized wine store to a 35,000 square foot mega store around the corner. It was astounding.  The boom in wine was just beginning then, fast forward 10 years and now there are superstores everywhere.
I just visited the mammoth, 40,000 square foot, Viscount Wine and Liquors in Wappinger Falls.  Now bigger does not always mean better, a lot of the warehouse style stores that have popped up lately are just not that good.  But Viscount is not in that category, ask a man who has tasted thousands of wines. This place is amazing.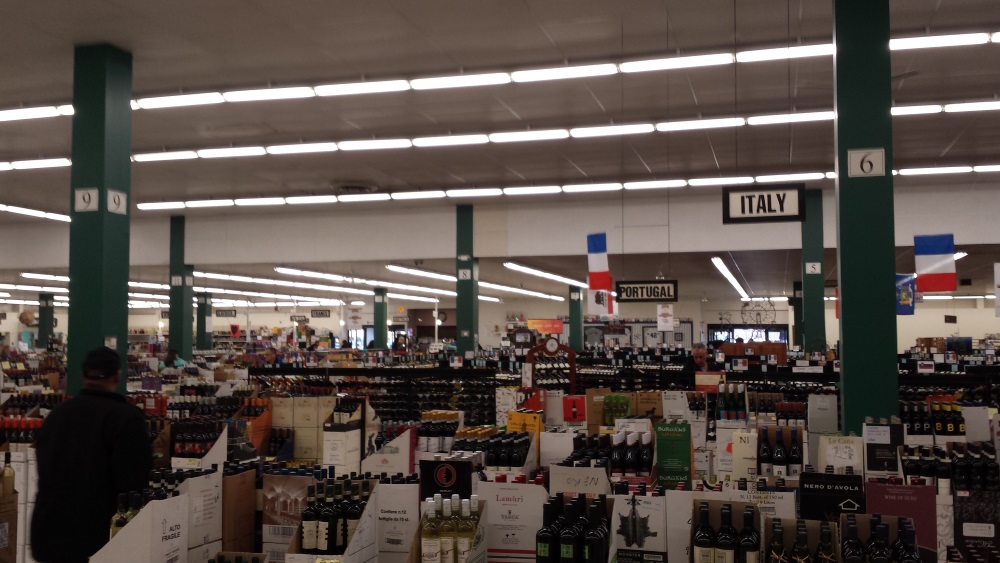 Winner of Hudson Valley Magazine's "Best Of Hudson Valley®"  in 2011 and 2013 Viscount offers a vast selection in so many specific categories.  On this day I was in the market for Rhone wines and found many great choices at my price point which is generally under $15.00
I chose these two beauties for a fabulous dinner Diana made out of  Jerusalem, Yotam Ottolenghi and Sami Tamimi fabulous Mediterranean cookbook.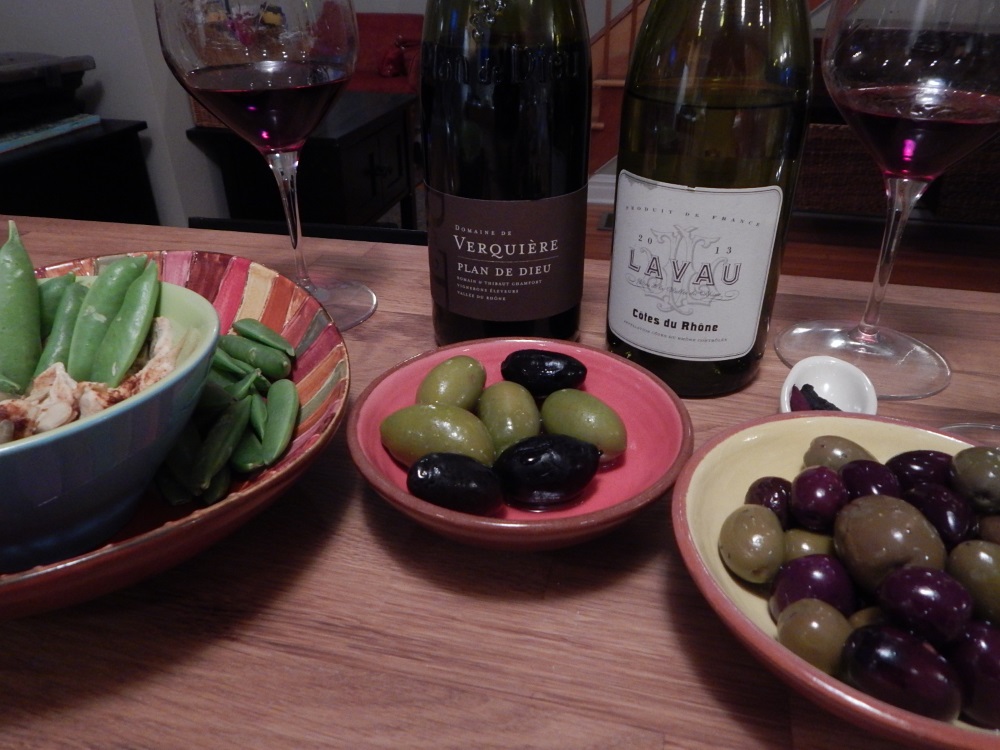 First poured the wines with olives, humus and sugar snap peas from our Fishkill Shoprite.
The Vin Blanc
Lavau Côtes du Rhône Blanc is a luscious blend Viognier and Grenache Blanc, what Diana calls a "Funky White"  , Funky as in "different but cool/nice " Urban Dictionary. It is full of delicious tropical stone fruit flavors with a nice dose of vanilla. A blessed steal at $12.
For generations The Lavau family produced wine in Tunesia. In 1964 they returned to their home country and established a winery in Violes, Rhone Valley, France , and then in Valreas and Entrechaux. In Late 2013 Lavau merged with Chateau Maucoil in Chateauneuf du Pape.   Lavau Winery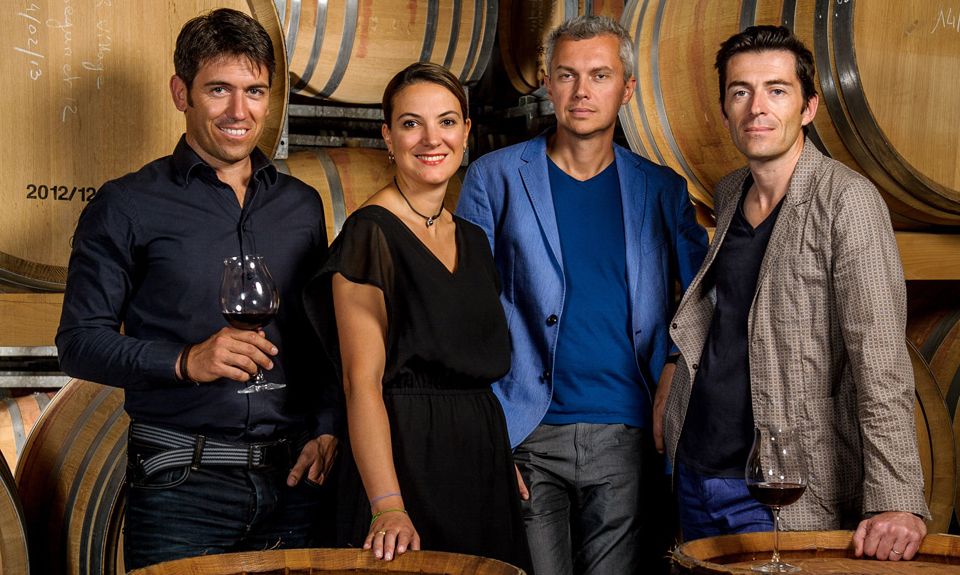 Benoit Lavau, Bénédicte and Charles Bonnet (Chateau Maucoil) and Frederic Lavau
The Vin Rouge
Domaine de Verquiere Cotes du Rhone Villages Plan de Dieu is an extraordinary find at $15.00, drinks like a much more expensive wine.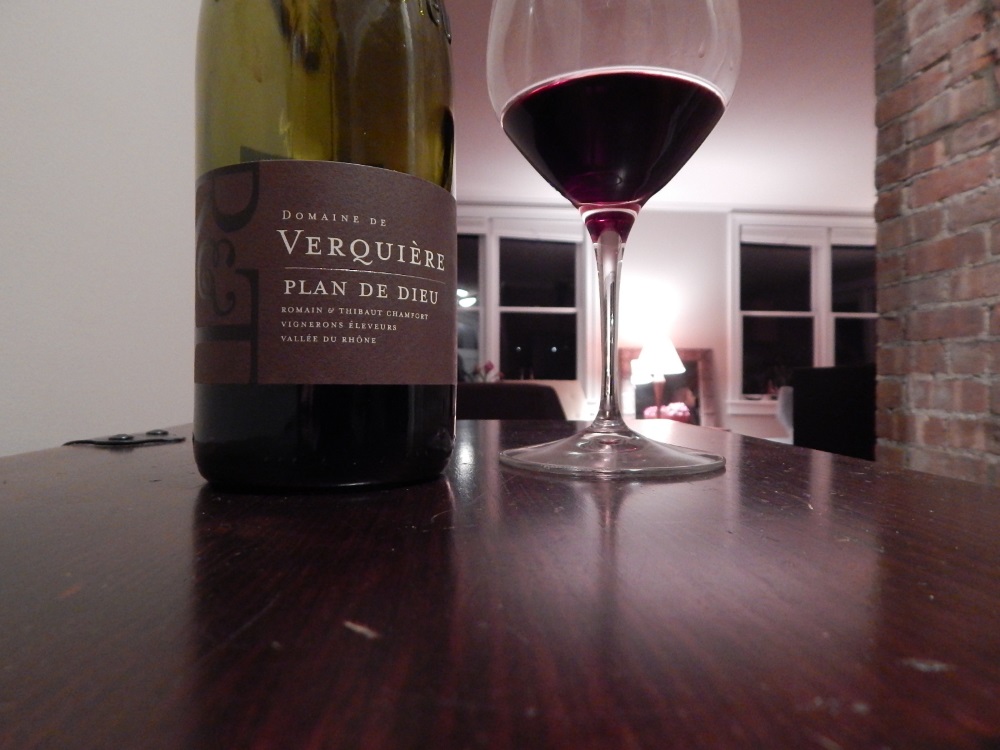 A blend 80% Grenache, 20% Syrah, it is fabulously graceful and nuanced wine with a breezy bouquet of squeezed blackberries and cut fennel that entice your palate to slurp the wonderful black cherry, violet and blackcurrant flavors to a rich, velvety finish.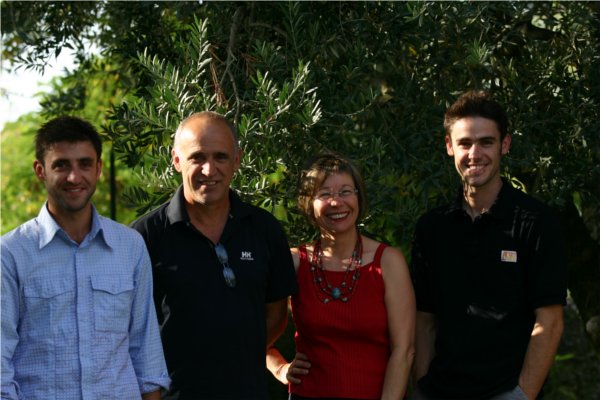 Domaine de Verquière – Famille Chamfort
Domaine de Verquiere  is directed today by fourth generation Romain and Thibaut Chamfort who uphold a deep commitment to conversion of their vineyards to organic farming.
Read more About Rhone Wines Here on Mano a Vino
Wherever You Go, Bring Rhone Along
Places to Go, Things to Do • Dining Shopping
Beer Wine Cocktails • About the Authors