A very good red wine and comfort food is in order
Imagine Giuseppe Chionetti with his family sitting by the hearth tasting wine of one his early harvests, his son Andrea taking a small sip too.  It was April 1914, the rainy season in Dogliani, the wine was still young but showed great promise. Giuseppe glanced a warm smile to his wife as she served their dinner. Farming was a struggle, but life was good, World War I had not yet come to Italy.
Over a century later, on another rainy night, we are tasting Giuseppe's legacy in a 2008 vintage of his great wine. A tradition carried on by his son, Andrea, and grandson Quinto. And I smile to Diana and she back to me, what a wonderful wine.
 Chionetti Dolcetto di Dogliani Briccolero 2008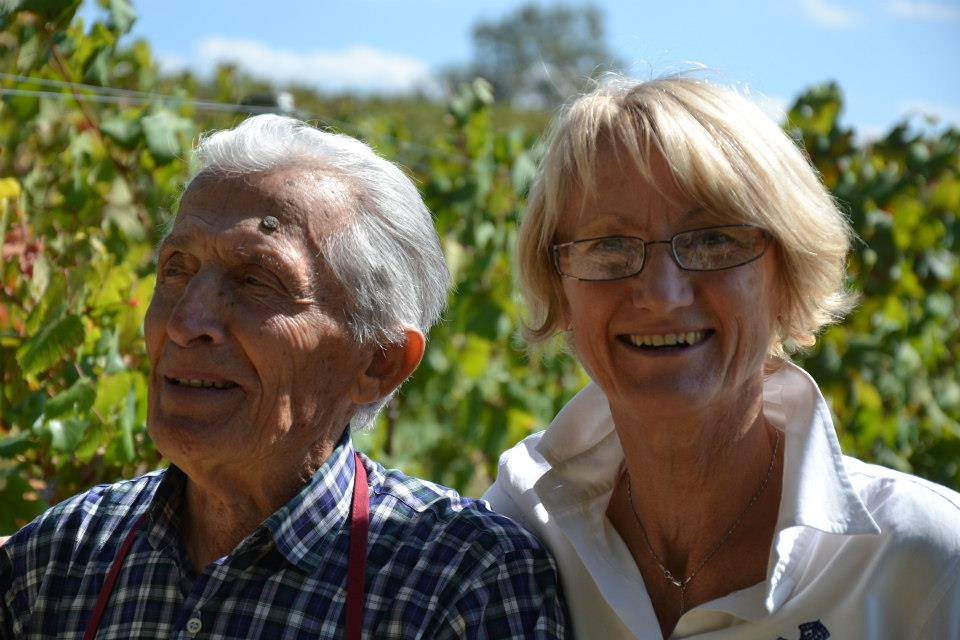 Quinto and Maria Chionetti
The story of  Dolcetto began back in August of 1593 when the Municipality of Dogliani, Province of Cuneo in Piedmont, issued an ordinance regulating the grape harvest and calling unequivocally "dozzetti" the grapes cultivated in the territory of Dogliani.
Later to become more widely know as Dolcetto "the little sweet one" it is one of our favorite wine grapes,  unfortunately often overlooked to the more well known Nebbiolo and Barbera of Piedmont from which Barolo and Barbaresco respectively.
We love single grape wines like this one by Chionetti as it is produced through
"The meticulous care of the vineyards, attention to yields and the reduced use of chemical substances means that the healthy grapes, which Marco Devalle (who has been working for Chionetti since 1989) transforms into crystalline, clean and precise wines, are a great expression of the terroir Doglianese."  Slow Wine
Places to Go, Things to Do • Dining Shopping
Beer Wine Cocktails • About the Authors