I do, when I was a kid,
we had a great general store where I lived. Once an essential part of the social fabric of the thousands of small towns that made up America, they began to disappear with the advent of the automobile and highways. A lot has changed since then.
Today we are entering another era in America, an age of greater sensibility and integrity about what we consume, it's a perfect time for a new version of the general store. One that harkens back to small town values yet takes advantage of all that current technology can bring to contemporary retail, from the pervasiveness of social media, to the powerful distribution logistics networks we have today.
Enter Deanna and Craig Muraszewski and their modern day version of the general store, simply named, Cold Spring General Store. It has been a year now since they opened, and their shop has been a great success.
My family regularly shopped at the general store in Hamilton Square a small town outside of Trenton, NJ. I remember so vividly the excitement I would feel each time we would go there.  Those stores are a great piece of history, as are other generations of retail business that have come and gone since then.
We've seen five & dimes come and go, remember Woolworths? Then the first of the "big box stores",  Two Guys, E.J. Korvettes, J.M. Fields, remember any of those? the list goes on. And with every rendition they became more impersonal, quality of goods deteriorated to compete on price.  It is sad. And what do we have now?
But all that makes a place like Cold Spring General Store all the more refreshing, exciting, and so very essential.  A store that focus on selling sensible craft goods produced locally, or other in other fine localities around America.  All with high attention to purity and quality. Of course, explains Deanna, what else would you do.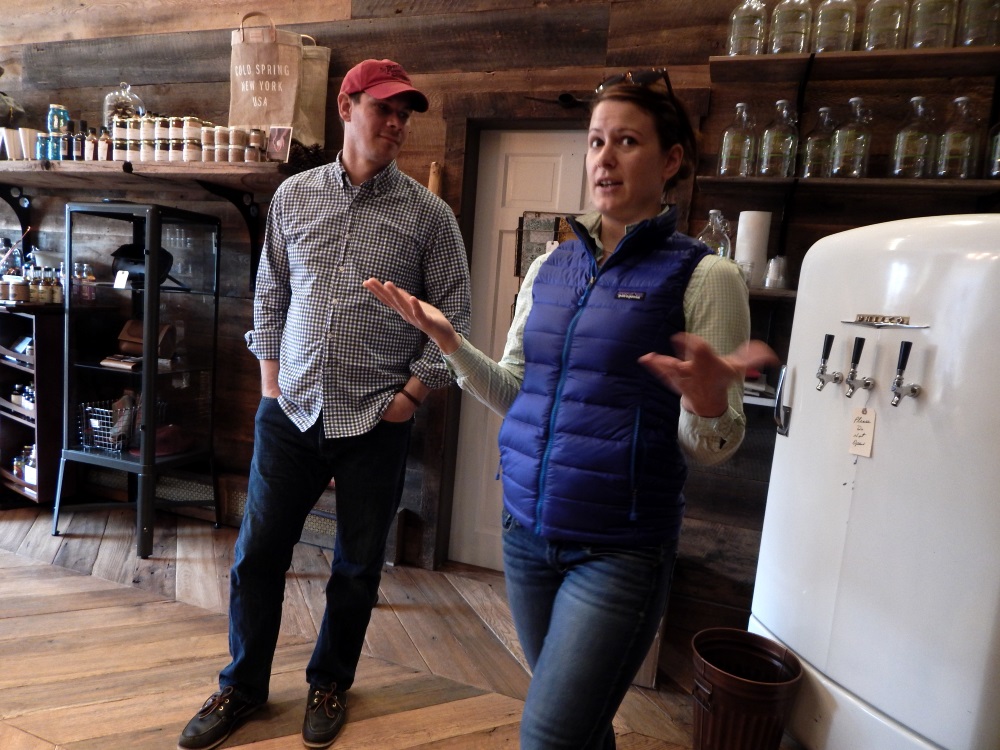 She and Craig bring years of experience and a passionate sensibility to the equation.  They sell what they like, what they would want to entertain guests with, bring as gifts, use themselves, what they see as functional and enjoyable. We so agree.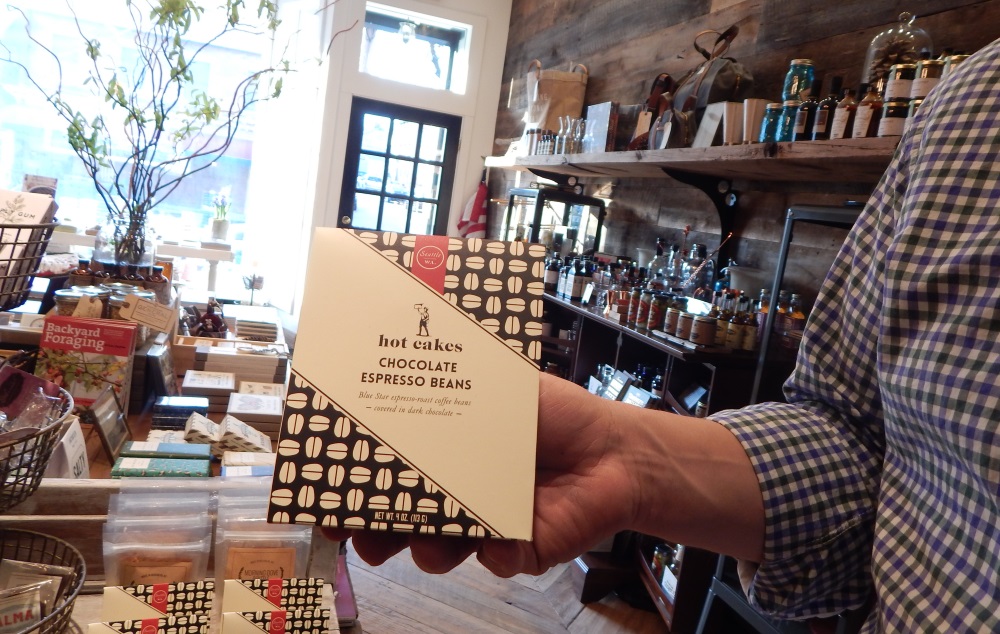 Craig showed one of their products to make the point.  Here is a delicious confection, made by a small Washington State maker of classic American comfort desserts. All organic, all good. One remarkable thing is that its back labeling speaks more about what it does not have, like GMO's and gluten and the like, then what it has.  I have to laugh when all common sense has gone out the window, when we have to label our products to state that they don't have something that should not ever be there in the first place.
Cooperative commerce, another thing that years ago just made common sense, is a big part of Deanna and Craig's business model. "We are part of a community here," say Deanna and Craig, "in our little town of Cold Spring, we help our fellow businesses and they help us." This is like a huge breath of fresh air to me.
The store is filled with great merchandise that include practical gifts, elegant household items, outdoor gear, well-made clothing and accessories, healthy body care items, as well as practical and artistic books.  My favorite is their cocktail section, with glassware and mixers. The fresh food section that includes three craft beer taps and local wholesome food is fabulous. Much is handmade and all has some connection to the Hudson Valley.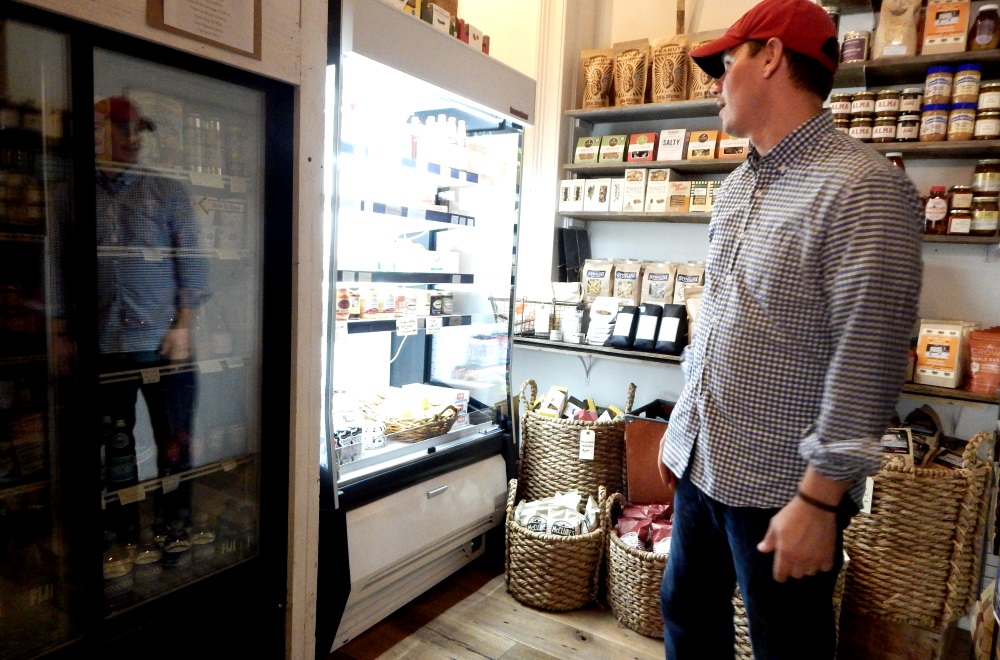 Huge attention is paid to every detail like spending hours tasting and perfecting their own Granola with famous local foodie and author Shelly Boris of Fresh Company. It took over thirty tries to get it just right says Craig.
We've shopped Cold Spring General Store many times with family and friends since our first time in Cold Spring this past fall and have always come away with something we love. Established in 2014, I want to come back in 50 years and see it still here.
61 Main Street – Cold Spring, NY – 845-809-5522
P.S. Now I confess I shop Amazon out of necessity, but really prefer to see and touch what I buy. You'll never see me in a Walmart, maybe Home Depot. We need a good hardware store around here.
Places to Go, Things to Do • Dining Shopping
Beer Wine Cocktails • About the Authors