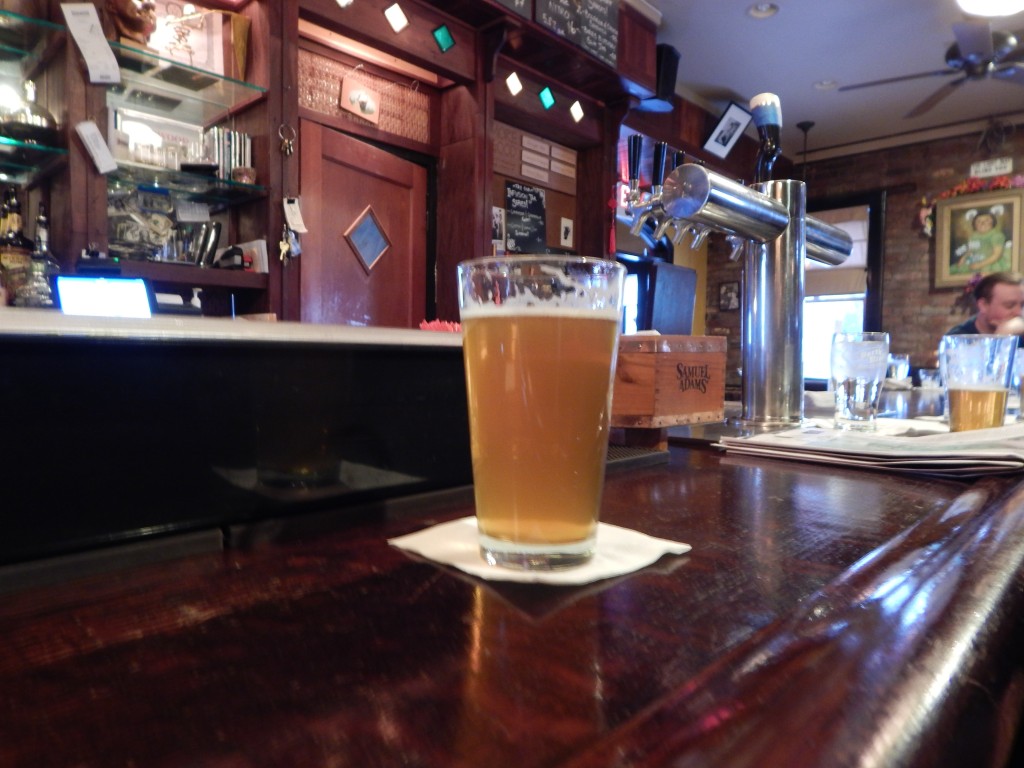 With new breweries popping up in New York
like spring flowers it is hard to keep up with them all, one Hudson Valley brewer that has gotten quite a bit of attention since it opened in 2012 is Rushing Duck in Chester, NY.  We have loved their beers.
So this is my challenge, Diana, wife and partner in "crime" has a very specific preference when it comes to beer. Me, I love a wide range of suds as long as the yeast is restrained, no Belgians for me.  She is very discriminating, she likes an IPA, she loves citrus, it has to be complex, not too hoppy, not too bitter.  So whenever we sit down at  bar, which you may have noticed is fairly often, and look at the beer list, I must quickly try to determine what beer on the board she might like.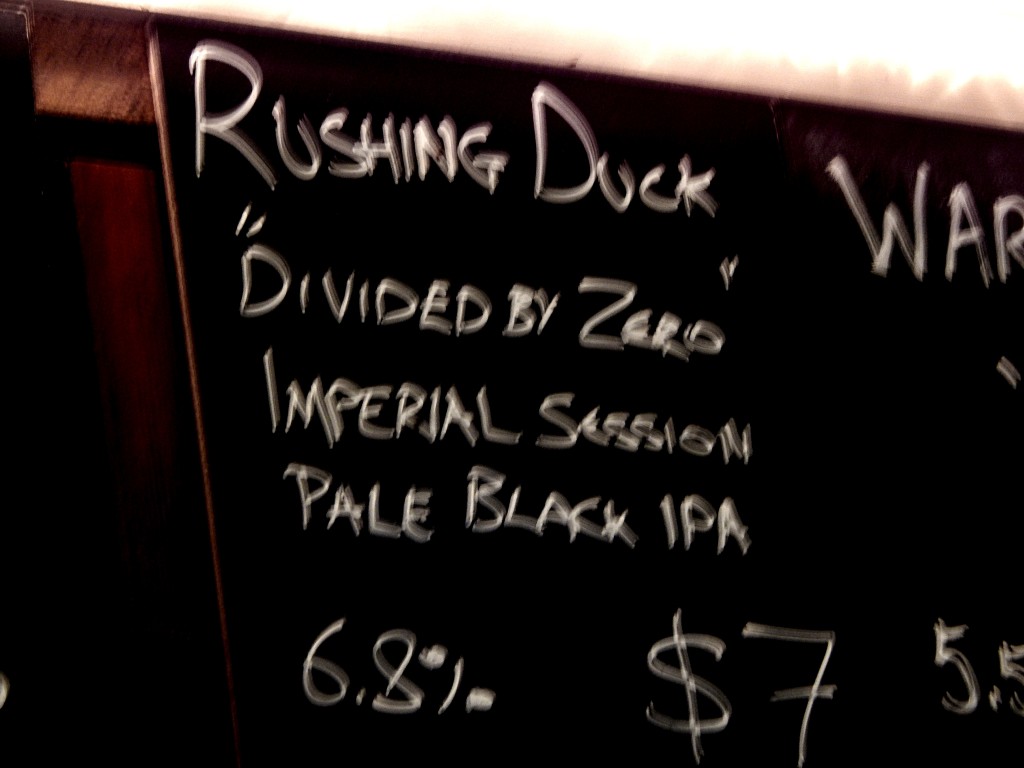 She has been digging black ales lately and we saw one on the list at Dogwood, in Beacon the other night.   Rushing Duck, Divide by Zero, Black IPA.  On the board it said "Pale" which I was curious about. Aren't Black IPA's black? Not in this case, this one has a bright honey color.
I had tasted a Rushing Duck, over at The Hop in Beacon, a rich Baltic Porter the called DuckRam. made in a collaboration with Ramstein brewery of New Jersey. We liked it a lot.  I've also had Rushing Duck's War Elephant, which Rushing Duck describes in these words "as unapologetic as Double IPAs… a completely irrational amount of hops … a smack-you-in-the-face" hop aroma." Loved that too.
So figured the Divide by Zero was a safe bet.  I was right, she loved it. Happy wife means life is good.
Founder and brewmaster, Dan Hitchcock, former New Jersey boy, like me, is doing a fabulous job creating a never ending stream of new brews. His family is from Hoboken dating back to early post-prohibition days which is were the inspiration for the brewery's name.   A frequent practice was "Rushing" down to the local pub to get a container of draft beer for the evening, containers could be anything then, and grand-dad's was a metal bucket that he called his "Duck."
Rushing Duck Brewery
1 Battiato Lane Chester, NY
Chester, NY 98109
845-610-5440
Friday 4pm – 7pm
Saturday 12pm – 6pm
Places to Go, Things to Do • Dining Shopping
Beer Wine Cocktails • About the Authors