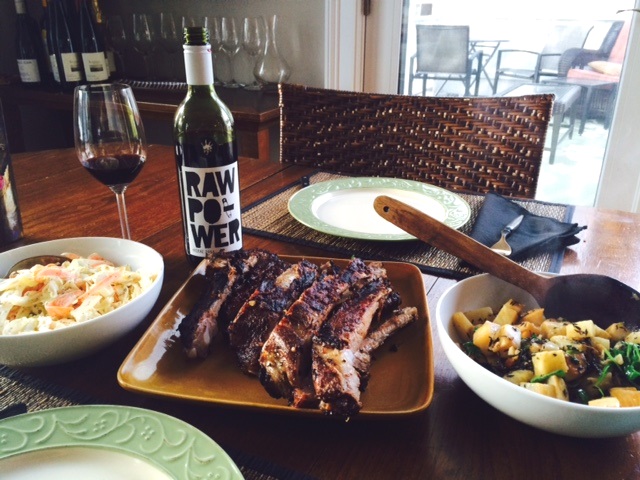 Doesn't Mean We Can't Write
about the great Shiraz we had last week and the great dinner from Marbled Meat Shop and the Cold Spring Farmers Market.
As you may note we are on a bit of a Syrah kick, both the great Syrah's from France, Rhone Valley in particular, and the same grape by another name, Shiraz, from Australia, especially the McLaren Vale region.  We love these robust earthy wines for all sorts of summer dishes. Our cleansing fast this week is in preparation.
The spare ribs ribs are from stock pastured raised in Pine Plains, NY, they are amazing.  I created a marinade with Catskill Provisions all natural ketchup it's sweetened only with Wildflower Honey and Ft. Greene natural sriracha sauce, both sold at Marbled Meat Shop along with other good ingredients.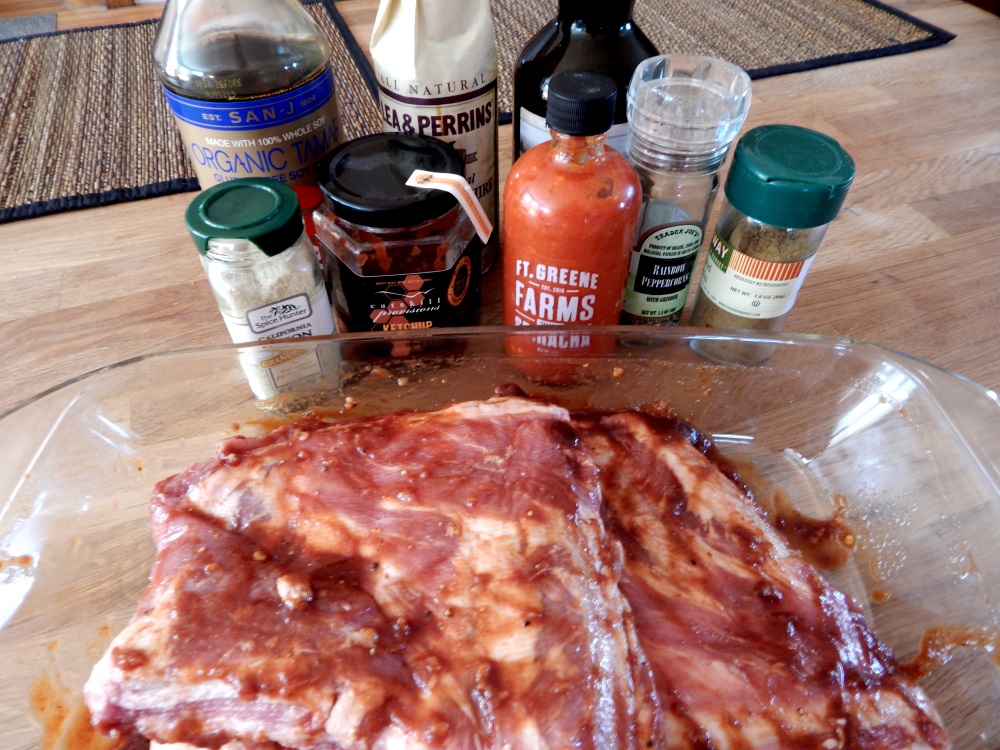 Marinated in the refrigerator for twelve hours, then slow broiled at 180° for four hours and finished off on the grill. Just fabulous.  Made a home made coleslaw from cabbage and carrots from the farmers market and a turnip and sweet potato hash as the second side dish.  You can fine lots of recipes on the web, but the key is good fresh ingredients.
The wine is an exciting big red with lots of fruit and lively flavor, a perfect lead singer to accompany the spicy ribs. Made by Rawley Power,  a famous punk rock and blues man of the 90's in Australia. The coleslaw and hash played solid back up for this all around perfect meal.
By Peter Conway Hudson Valley NY
Places to Go, Things to Do • Dining Shopping
Beer Wine Cocktails • About the Authors