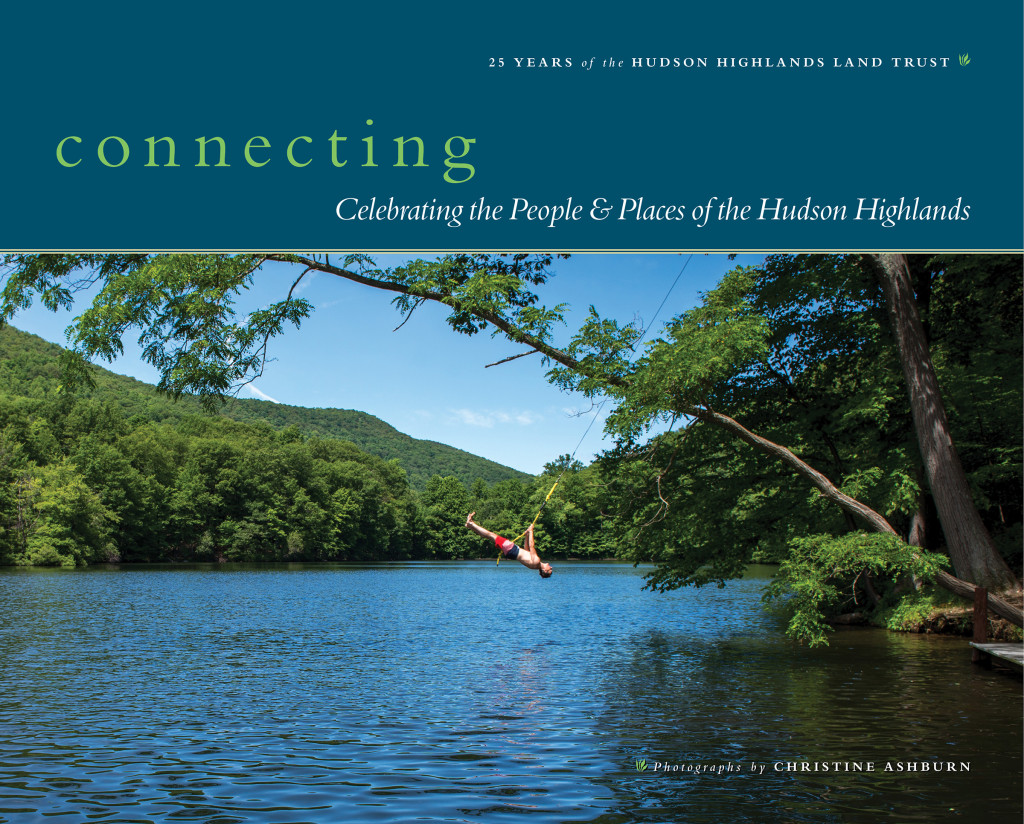 The Hudson Highlands Land Trust has published this spectacular book
Connecting: Celebrating the People and Places of the Hudson Highlands is a book created simply to honor the ties of people and places here. Nelsonville resident Christine Ashburn spent more than a year photographing people enjoying the Highlands and its many diverse and beautiful landscapes. The photos are accompanied by essays that share the stories of the ties that bind us to the land its history, food, recreation and arts as well as our deep commitment to future generations.
Available on the  Hudson Highlands Land Trust website and at Antipodean Book Store on Garrison Landing.
We had the pleasure of attending the release party for this wonderful book and meet the photographer, Christine Ashburn. Her work is fabulous, the images come alive almost jumping off the page as you pore through this book.
HHLT Mission Statement
The Hudson Highlands Land Trust is a community-based organization devoted to protecting the natural resources, rural character, and scenic beauty of the Hudson Highlands. Our members recognize the importance of the Hudson Highlands as an area of great natural resources, scenic beauty, historical significance, and cultural heritage.
29 Garrison's Landing Garrison, NY  – 845 424 3867
Places to Go, Things to Do • Dining Shopping
Beer Wine Cocktails • About the Authors