And discovering all the great ones in the Hudson Valley has been fun.
Dogwood in Beacon is destined to be a favorite.
So what makes a good bar? Great atmosphere? good booze, decent food? Yea that's all true.  But I think the most important thing is this, a bar can have none of those qualities I just mentioned and still be great, as long as it has Great People.
Dogwood excels at everything you want in a great bar, but what we loved the most were all the great people here.
We arrived at around quarter to seven on a Thursday night, Dogwood's one Happy Hour night. We came to see the great local band Laminated Menu who was on the music calendar for the evening.  Dogwood is all about music.
We met the friendly hostess who greeted us  with a big smile, and took a seat at the bar which was not too crowded. By the time we left around 9:00 the place was packed with happy friends.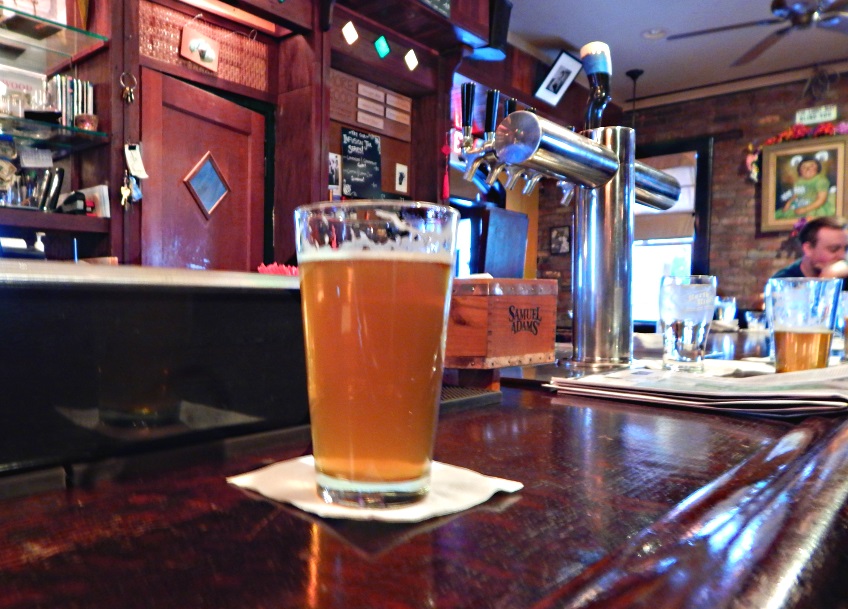 We started to chat with Jill who works the bar like a pro. Diana had this fabulous Divided By Zero Pale Black IPA by local brewery Rushing Duck.  I chose a Negroni which I loved.  See Negroni # 49 "Jill Loves Negroni's"
We ordered some food. We love deviled eggs, get them wherever we see them. These were ethereal.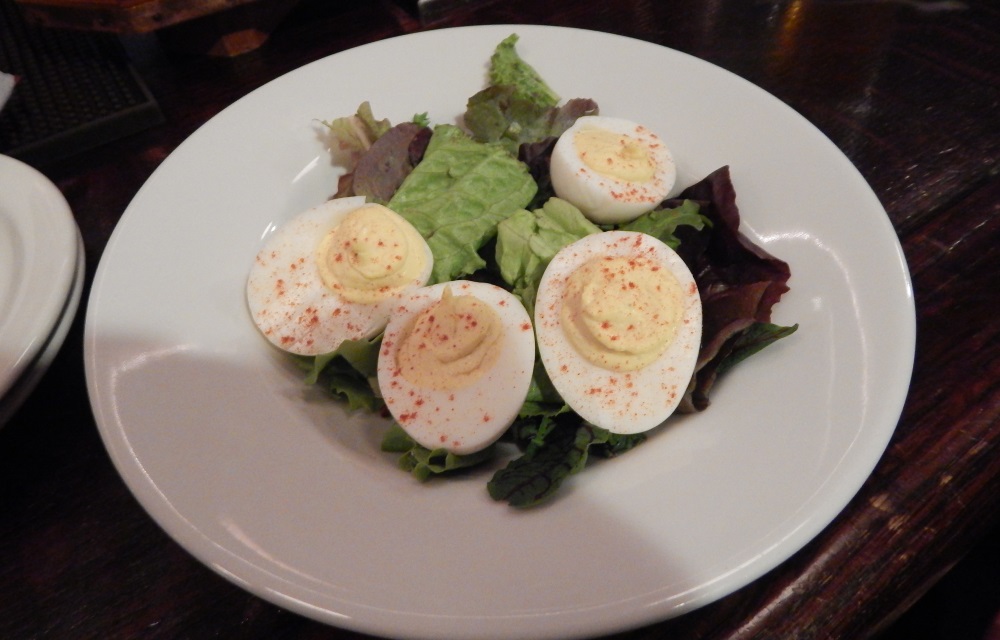 The falafel was delicious not the best we have ever had, we've been to the middle east. But this one with great fries was very satisfying.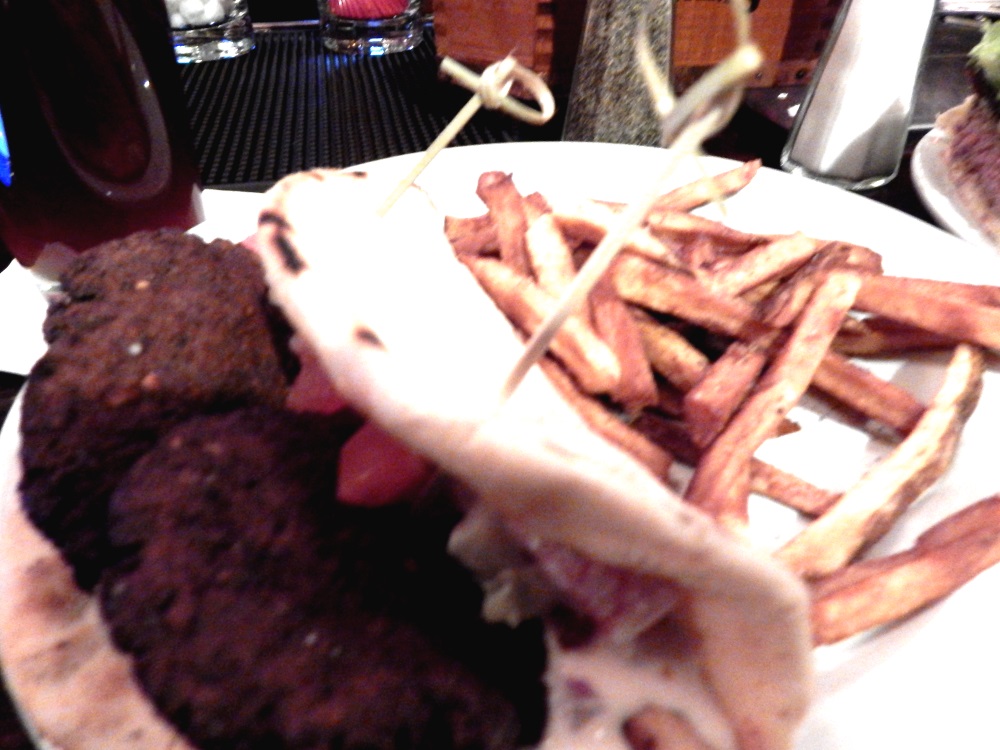 Sorry about the fuzzy pic.
The burger with beef from local Barb's Butchery was a mouthful. Filled with flavor.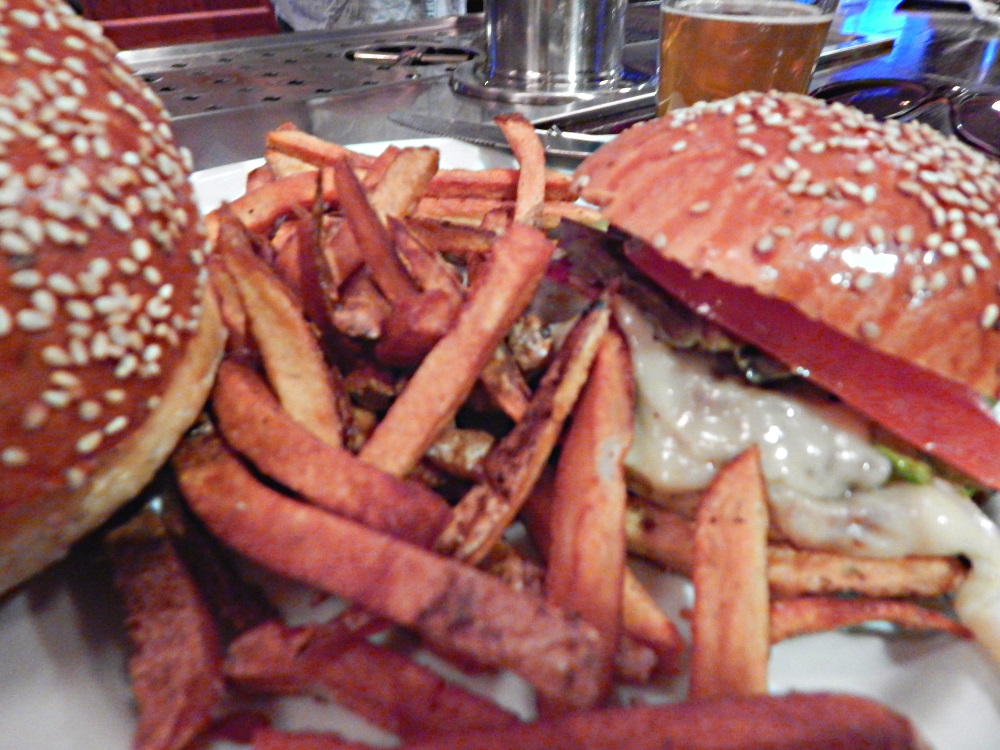 Worked our way through some more great beers.
And enjoyed the show.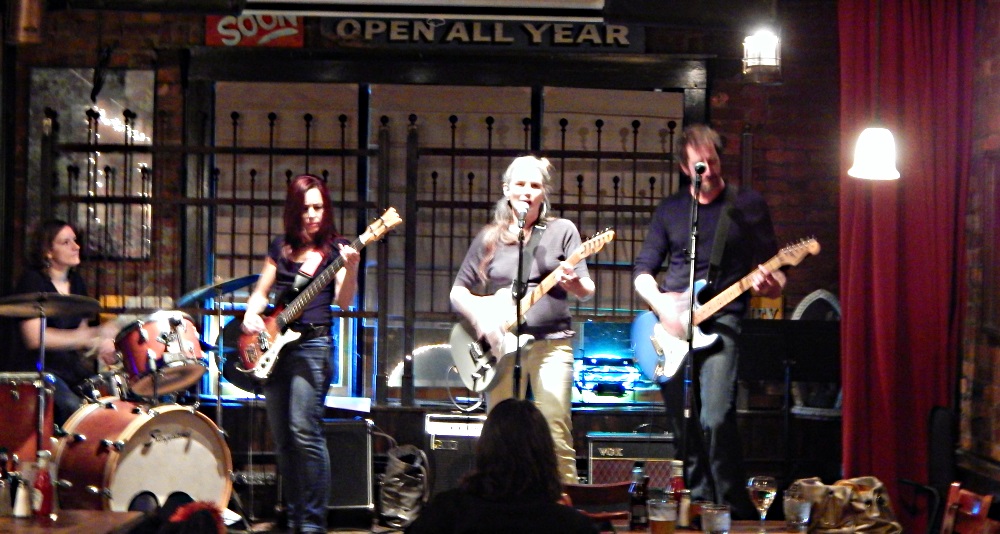 While there, of course we ran into the gregarious George Masfield owner of Dogwood. George is a very friendly and fascinating guy. A pioneer of sorts to the area. He and his artist wife began their migration from Williamsburg to Beacon some 15 years ago. Since then he has become quite a notable Beacon, Hudson Valley resident as Beacon council member at large, restaurateur, and entertainment impresario.  Judging by the crowd last night everyone loves George.
Dogwood Bar and Grill
47 East Main St. Beacon, NY
(845) 202-7500
Mon – CLOSED
Tues – Thur 5PM – 12AM
Friday 4PM – LATE
Sat & Sun 3PM – LATE
Places to Go, Things to Do • Dining Shopping
Beer Wine Cocktails • About the Authors