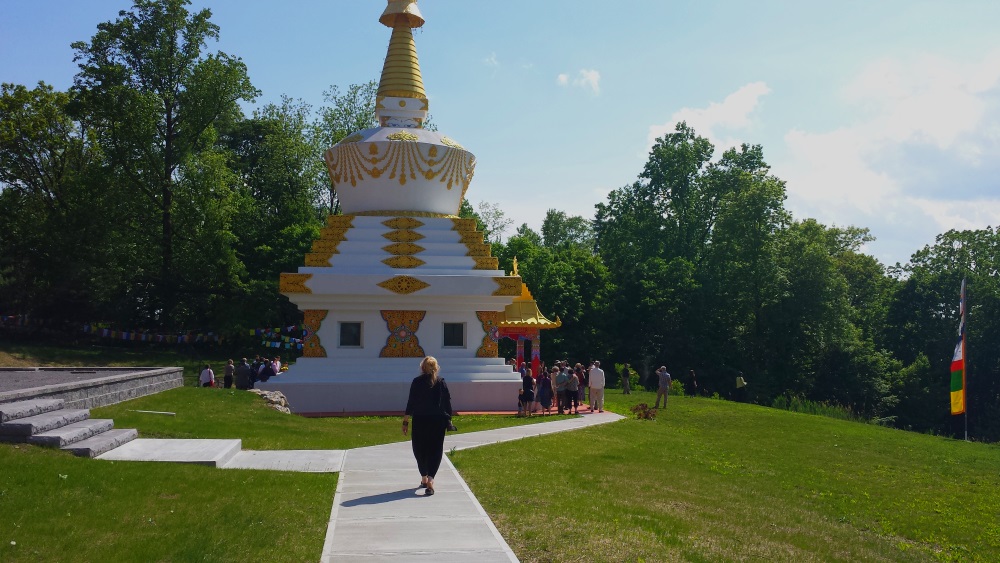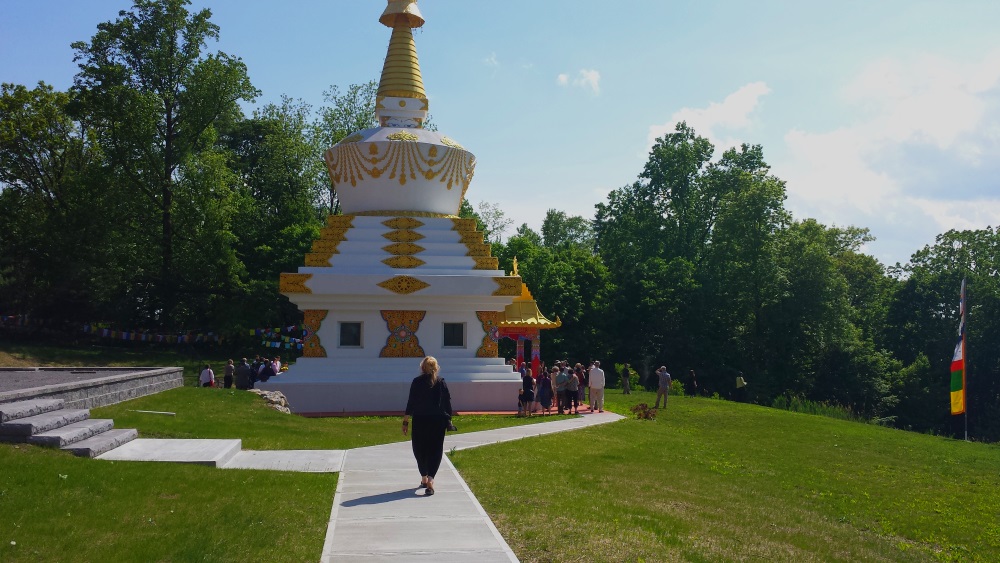 For a very sad yet very beautiful and moving event, we had the opportunity to experience the magnificent Kagyu Thubten Chöling Monastery and Retreat Center that overlooks the Hudson off a back road in Wappinger Falls.
Our visit was to participate in a ceremony for the passing of a dear friend who lived in Cold Spring.
Kagyu Thubten Chöling Monastery and Retreat Center was founded in 1978 by Lama Norlha Rinpoche in the tradition of Kyabje Dorje Chang Kalu Rinpoche. A fully trained meditation master in the tradition of the Kagyu Lineage, Lama Norlha Rinpoche guides a community of practitioners in integrating the authentic practice of Tibetan Buddhism with every day living. Kagyu Web Site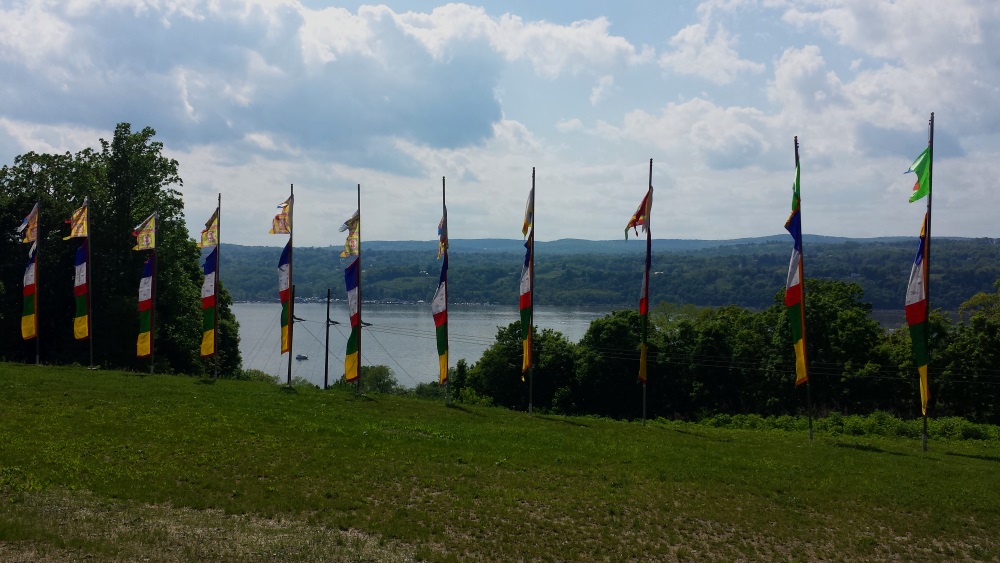 Prayer Flags with a Beautiful View of the Hudson River
Prayer flags are made of colorful rectangular cloth that are woodblock-printed with Tibetan text and images. They are  often found strung along mountain ridges and peaks high in the Himalayas and other places through out the world. Used They are used to bless the surrounding countryside and for other purposes by practicing Bhuddists and others that just appreciate their sacred beauty.
The Stupa is a holy structure that honors the Three Jewels of Bhuddism which are the Buddha, The Enlightened or Awakened One; the Dharma The Teaching, the teachings of the Buddha, the path to Enlightenment and the Sangha, The Community, The community of those who have attained enlightenment, who may help a practicing Buddhist to do the same. Also used more broadly to refer to the community of practicing Buddhists, or the community of Buddhist monks and nuns.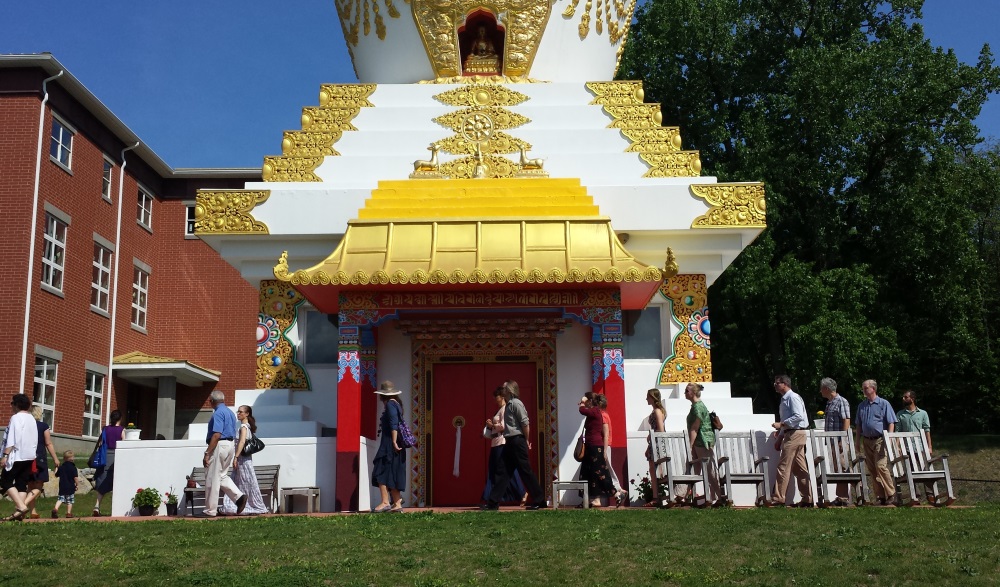 Here The Community is Circumambulating the Stupa, walking around in meditation three times, to honor the the Three Jewels.
Kagyu Thubten Chöling Monastery and Retreat Center is a wonderful place to be.
Visit the Kagyu Web Site for More information on events and  classes you may attend
245 Sheafe Rd
Wappingers Falls
New York
12590
(845) 297- 2500
Places to Go, Things to Do • Dining Shopping
Beer Wine Cocktails • About the Authors