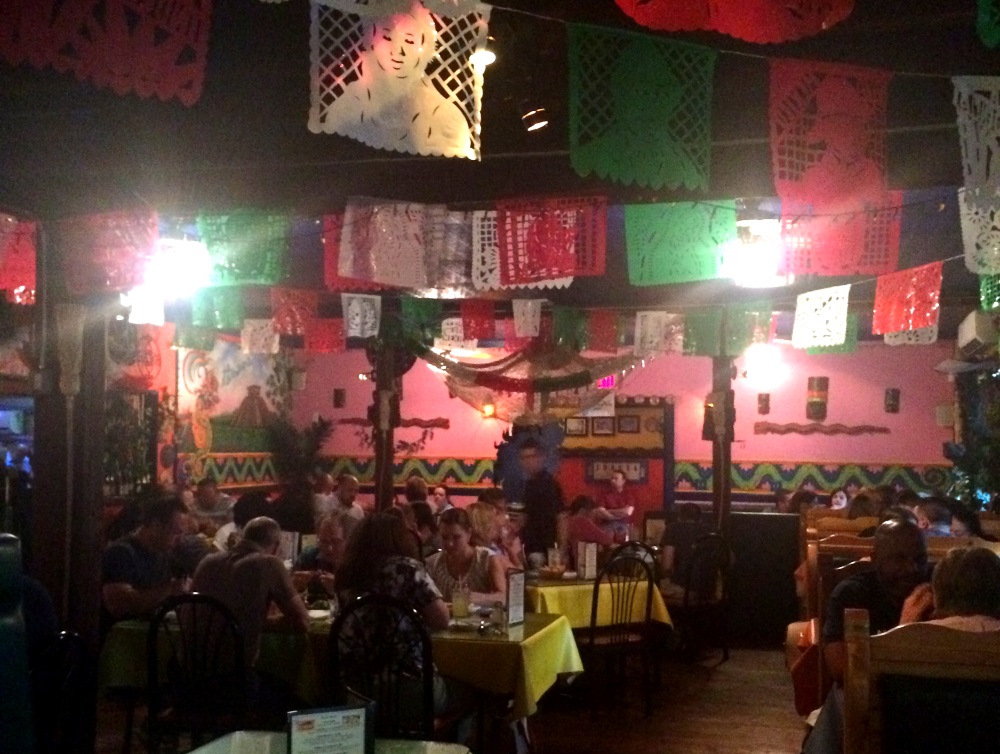 We like good Mexican every so often and have passed this place on Route 9 in Fishkill dozens of times. Any place with Maya in its name brings back sweet memories of our happy vacations on the Riviera Maya, Playa Del Carmen, Tulum, Akumal. We had read good things about this place but our old favorite Taqueria Autentica near Montclair is so good, a hard act to beat.
They say the staff here is so friendly, and it is true, I've never been to a restaurant with nicer staff, except maybe at Disney World. The food was good, better than average. We did enjoy our dishes, from the very extensive menu. They also have a great selection of  booze.
As you see the dining room is very festive, but noisy, I can't imagine it on a very busy night, the parking lot here always seems full, especially on the weekends.
The bar looked inviting, in spite of the glaring TV's. I think we will sit there next time. Maya offers a great array of top shelf Tequila, great sounding Margaritas, and 4 Mexican beers on tap and more in bottles. I think the guy in the back did not want his picture taken.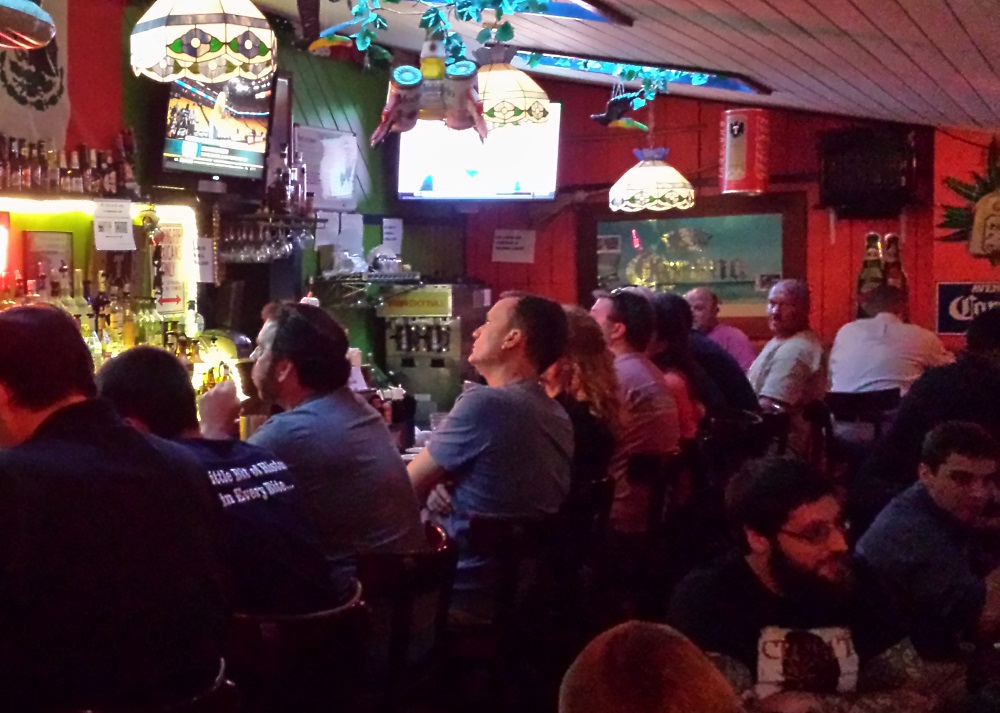 This place gets a "We Will Be Back" rating, probably soon. We love sitting at a Mexican bar sipping a nice cold cerveza with a wedge of lime and noshing on some good nachos or guacamole. Not on the beach but close enough.
448 U.S. 9, Fishkill, NY 12524
(845) 896-4042
Places to Go, Things to Do • Dining Shopping
Beer Wine Cocktails • About the Authors